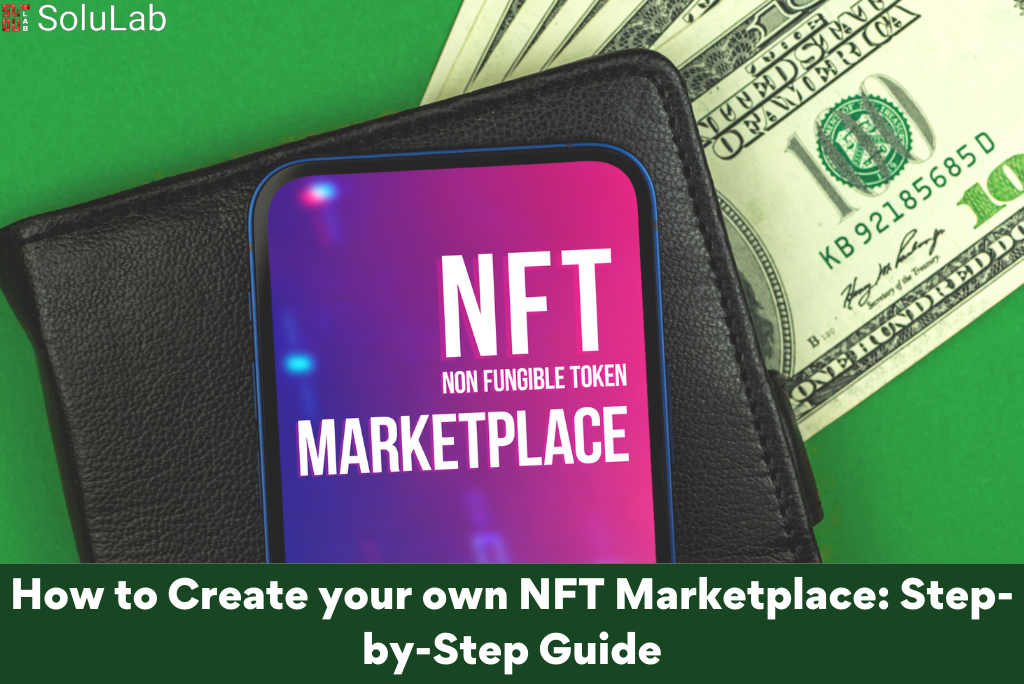 Almost nobody left in the world hasn't heard of the non-fungible tokens by this point. In a wide range of businesses & domains, such as digital art, entertainment, fashion, sports, gaming, journalism, and real estate, this blockchain-powered phenomenon has reinvented what is possible. The DappRadar Market Report says that in 2021, trading volume for non-fungible tokens increased dramatically and reached roughly $23 billion. Additionally, the term NFT marketplace was chosen by Collins Dictionary as its word of the year for 2021, beating out other terms associated with the digital revolution and pandemics.
However, it's not only NFTs that are taking center stage. Additionally, NFT marketplaces are becoming more and more well-known every day. If you begin researching the fundamentals of NFT marketplace development once you've chosen to ride the NFT wave, you will have an advantage over others. In this post, we'll explain why you should create an NFT marketplace, how to do it, the steps involved in the development process, and the qualities that a good NFT marketplace should have. Let's start work!
What is an NFT marketplace?
A marketplace where users can store, display, trade, and even manufacture (mint) non-fungible tokens is known as an NFT marketplace. In order to confirm the provenance and legitimacy of the digital assets displayed on the NFT marketplace website, these platforms typically use blockchain technology.
The coolest thing about NFT marketplaces is that they make it possible for buyers and sellers to engage and work together practically. A buyer or investor receives a token when a transaction has been completed; this distinctive identifier serves as proof of ownership & contains information about the token's origin, transaction history, creator, and legitimacy.
A vast range of digital goods, such as works of art, in-game purchases, memes, video clips, virtual land plots, etc, are currently available for purchase or sale. Opportunities are numerous and varied, and it's probable that there will be additional opportunities in the future.
What types of NFT marketplace are out there?
The two main categories of the NFT marketplace are augmented and streamlined.
Streamlined NFT marketplaces support a variety of NFTs and give more basic, generic services to retailers. In essence, this kind of NFT platform allows users the choice to select the most practical form of payment, be it fiat or cryptocurrency.
Augmented NFT marketplaces, on the other hand, focus on providing specialized services to a particular type of non-fungible tokens and cater to the needs and expectations of specific, smaller niches. They are regarded as exclusive and typically levie transaction costs that are greater than those of more efficient NFT marketplaces.
Read more: What are the Key Features of the White-Label NFT Marketplace?
How does an NFT marketplace work?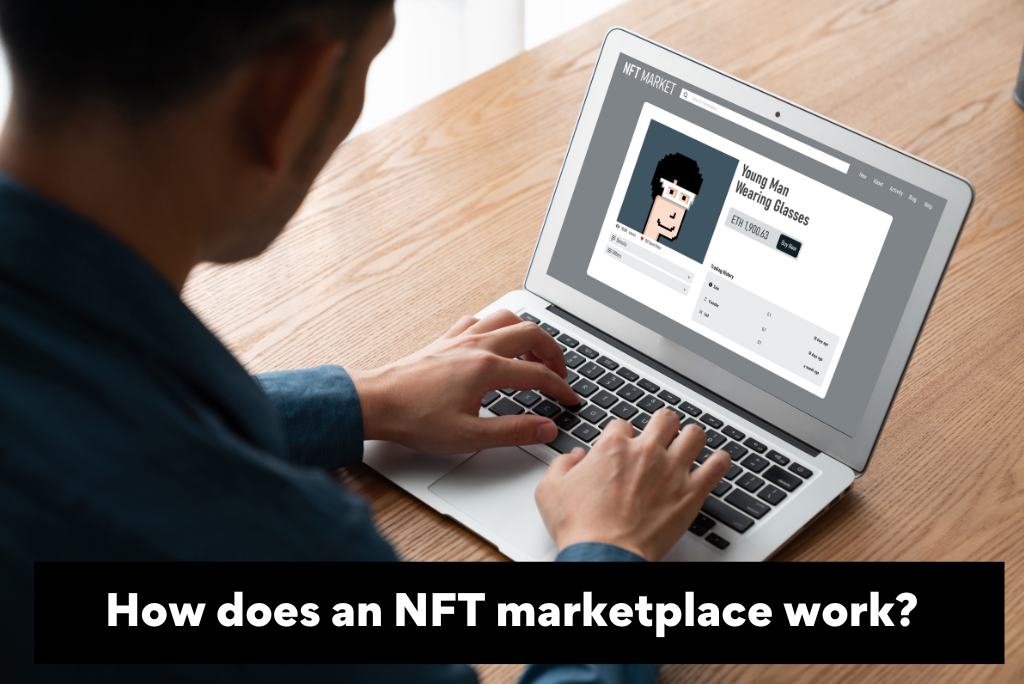 Although there are many NFT marketplace websites, each one has a distinct algorithm and set of steps that enable users to generate and sell NFTs. However, the guiding ideas are essentially the same:
Individuals register on an NFT platform, set up an account, & link their cryptocurrency wallet.

Digital items are uploaded by sellers, who then put them for sale while they wait for moderation to complete.

These NFTs are available for sale to buyers at a predetermined price or through an auction.

The seller determines whether to accept the bid if an NFT is sold via an auction. If so, an NFT transfer between buyer and seller is made by the NFT marketplace.
How to create an NFT marketplace
After thoroughly examining each component of an NFT platform, it is essential to focus on the development process in particular and learn what processes are involved. Let's outline the major phases and gain further details about each of them below.
Step one:
You must identify your target market before building an NFT marketplace. In order to do this, you must choose which market your NFT network will serve, such as music, video clips, artwork, sports collectibles & memorabilia, etc.
Keep in mind that your trading platform should be distinct from others and appealing to the particular audience that will utilize it. If you need assistance conceptualizing your NFT marketplace, consult a qualified team who can guide you toward the optimal course of action.
Step two:
The UI/UX component of your platform will surely affect both the first and, metaphorically speaking, second impression on your users, even if it is important to adhere to the "don't judge a book by its cover" maxim.
An NFT marketplace must be simple to use and visually appealing. Make sure that everyone can easily comprehend how to utilize your platform by making sure that it is designed in an understandable manner.
Step three: 
You can begin development after you've accepted the design concept. You need to provide the tech stack & frameworks at this point. The choice of the blockchain on which your product will be built is a crucial step in this process.
There are several different blockchain platforms available today that can be used as the foundation for an NFT market. Determine which would be the most viable alternative by estimating the capabilities of each.
You will also have to take proper care of smart contract development at this time. Hiring skilled smart contract developers that can assist you in deploying flawless, high-quality smart contracts which will contribute to the smooth operation of your NFT marketplace is highly advised.
Step four: 
This step's goal is to quickly identify any defects and emerging problems that could impair the platform's performance. All platform components will need to be thoroughly tested with regard to their software in order to guarantee that everything functions as intended. Your NFT platform can be made available after the quality assurance procedure is finished.
Step five: 
Don't overlook post-launch assistance after your project has been launched. As often as you can, try to enhance and refresh your NFT platform with fresh, cutting-edge features. Importantly, fix any problems and inefficiencies right away. You'll assure consumer loyalty and satisfaction by doing this.
Conclusion
Today, there is a growing acceptance of the possibilities of non-fungible tokens. They have shown themselves to be adaptable and effective, able to inspire and determine the future of practically any business. We haven't even begun to scratch the surface of NFTs' remarkable superpowers, therefore it is reasonable to say that they will be with us for a very long time, possibly forever.
The necessity for as well as interest in the creation of more NFT marketplace to expedite transactions and unite NFT evangelists will also be sparked by the NFTs' increasing popularity. Numerous factors need to be considered while developing an NFT platform, including the target market, key features, development stages, marketplace security, the details and potential of the underlying blockchain technology, etc.