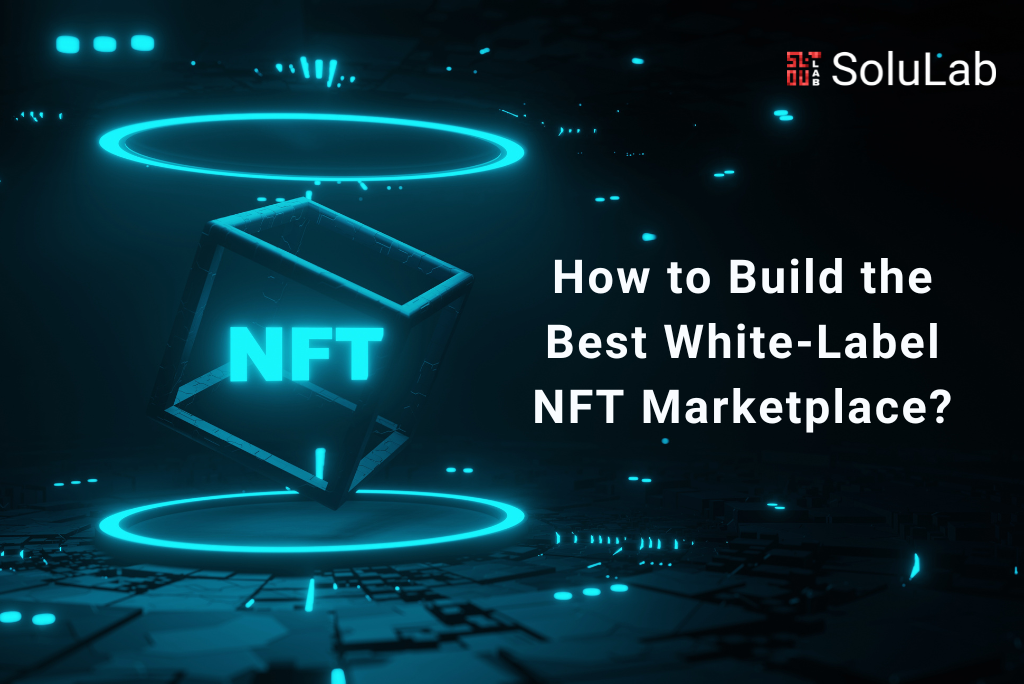 The exclusive and customized white label NFT marketplace was created to list & trade digital assets in the shape of NFTs. Any digital asset, including artwork, films, pictures, the metaverse, and other digital treasures, may be one of the NFTs listed. In other aspects, the Whitelabel NFT marketplace serves as a ready-to-use NFT marketplace for exchanging goods and services. The marketplace can be modified to meet the specific needs of each client's business. Users swap NFTs for cryptocurrencies in the market after creators offer their NFTs in an auction and open bids based on their demands. To increase traffic and establish a name for their marketplace, clients can develop a white label NFT marketplace based on their business needs.
Read also: What is White Label NFT Marketplace, and How Does it Work?
White label NFT Marketplace Development has become the most popular solution in the crypto sphere to generate profits in millions. Entrepreneurs mostly choose the white label NFT marketplace development because of the business benefits of launching a white label NFT Marketplace.
Benefits of the White-Label NFT Marketplace platform
Accessibility to the development process:

this is the main benefit of a white-label NFT marketplace. These platforms appear fully generic at first appearance, making their development simple and quick. Additionally, the platform makes this procedure much more accessible by allowing you to use a backend infrastructure that has already been created. As a result, you can avoid "reinventing the wheel" because the platform handles most labor-intensive tasks.

Stable and feature-rich:

Furthermore, despite being generic, white-label goods are excellent building blocks for additional personalization. You can reduce your effort with a quick and simple development approach, allowing you to concentrate more on creating an engaging user interface (UI) and user experience (UX).

Flexibility:

High levels of flexibility are also available when starting a white-label NFT platform, particularly when working with Moralis. You may simply alter the operating system and add new features using its tools. As a result, you can ensure that the platform is customized for your target audience and contains the functionality you require while omitting pointless gimmicks.
Observations on the White-label NFT Market's Future
You will need fundamental and advanced functionality to engage your consumers globally. You can use it to grow your cryptocurrency business online. The following are a few factors that are crucial in creating a coherent NFT platform:
To create a non-fungible token platform, you must first define the blockchain network. The token specifications are the next thing you should think about.

Second, you must integrate outstanding features into your non-fungible token platform to improve the operation of the service.

Thirdly, you must create a user-friendly platform with an interactive UI/UX design that can be modified to meet the user's needs. Crypto on your collectible digital platform speeds up and increases the security of cryptocurrency transactions. After you've considered every requirement for your White label NFT marketplace platform, you can start testing and bug-finding. Your white-label NFT marketplace is ready for launch once completed.
If you are unfamiliar with the features, perform thorough research, examine them, determine which ones users often favor, and then include them on your platform for your intended audience.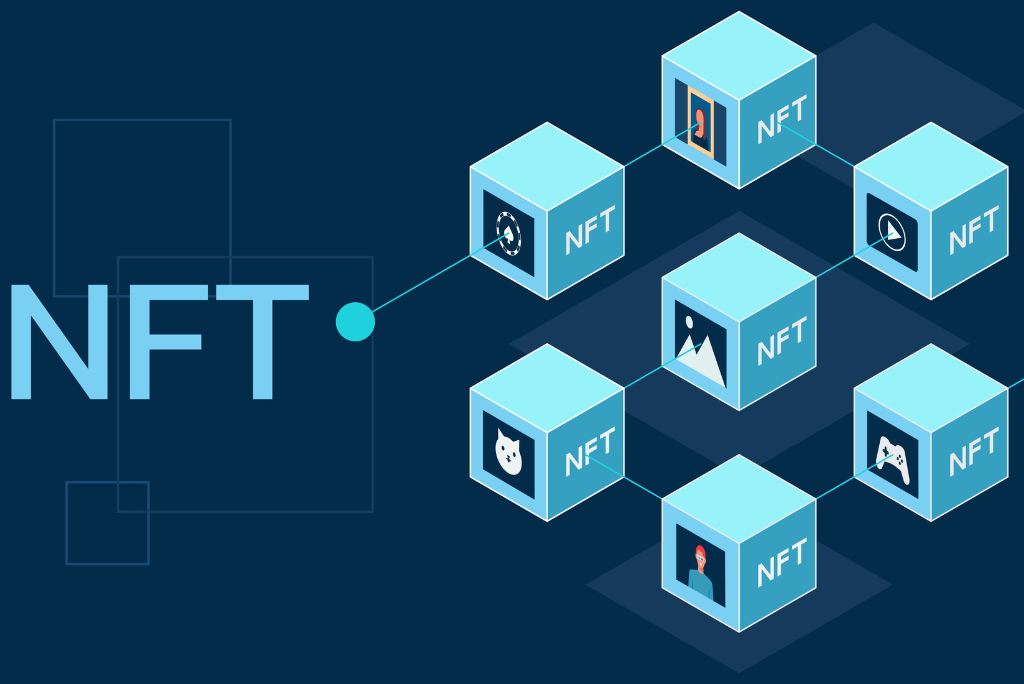 Before creating the best white-label NFT marketplace, consider the following:
Most well-known blockchains, including BSC, Polkadot, Cardano, Solana, Ethereum, and others, serve as the foundation for all decentralized non-fungible token marketplaces. A buyer likes having control over the platform. According to the requirements, the administrator may delete, add, and compose the pieces.
Read also: 9 Trending White-Label NFT Marketplace Solutions

An NFT marketplace development company needs to focus on several things while developing a white-label NFT marketplace development services. Aside from the prompt action, such a strategy drastically cuts operational costs and assures a quicker time to market. Here is a list of crucial factors to consider while creating a white-label NFT marketplace.
Create a UI that is appealing and efficient
The user interface for the NFT marketplace should be simple. When a visitor opens a website, the user interface is the first thing they see. Your website's visual appeal will attract more visitors and provide a better user experience.
Make appropriate smart contracts and include them
The decentralized marketplace of NFT is run by a smart contract at its heart, much like any other application over a blockchain. These automated systems run on their own. Thus intrusion is necessary.
Include IPFS Storage in the Discussion
After its construction, the Interplanetary File System can be incorporated into the system architecture. The Interplanetary File System, or IPFS, memory is where the non-fungible tokens shown on the trading site are kept. Additionally, the website stores user data in a blockchain repository.
The testing of the product has now begun. The NFT development company has discovered faults, weaknesses, or issues with your platform during this procedure.
Everything you need to do at this point is to launch the platform. The website is accessible worldwide thanks to the NFT marketplace the project team built. Therefore increasing the size of your overall market.
How can I begin developing the White label NFT marketplace?
You need to know who you are constructing your platform for and what problems it can answer because you are familiar with how NFT markets operate and the many available platforms.
You must select the technology stacks, NFT standards for your market, and a list of features.
The storefront for an item on the NFT marketplace platform must provide users with all the information they need, such as bids, owners, a preview, or a pricing record.
It simplifies traversing a website, particularly if you plan to create a marketplace service for many collectibles. Therefore the users can select goods by listing status, payment method, collection, and category by putting in the filters function.
An NFT marketplace platform should incorporate category and tagging management to facilitate customers" search for collectibles. You can also use the website's search bar to add classifications there.
Collectibles have to be user-created and submittable. The users should upload files and finish the token information, including tags, names, and descriptions.
Users should be able to purchase and submit bids on NFTs posted on the white label NFT marketplace services. Users should be able to read information about the status of the bids, and the bids should have an expiration date.
The users need to have access to a wallet for the white label NFT Marketplace Platform services to receive, transfer, and for keeping non-fungible tokens. Giving users access to a connected wallet that they utilize is the simplest approach to implementing this feature. You could integrate well-known wallets like MyEtherWallet, Formatic, or Coinbase.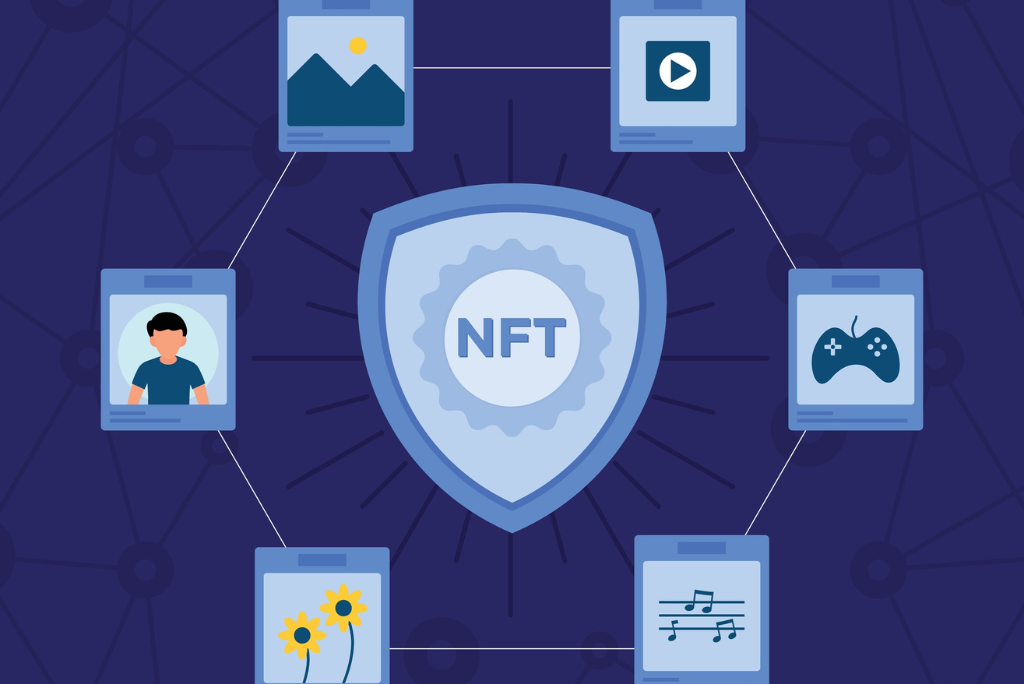 Technology Framework Necessary to Create an NFT Marketplace Platform Company 
The platform's technological implementation is the next stage after deciding which features to include. You must first choose the technology stack that will be used to establish the best white-label nft marketplace platform. Let's examine a few of the technical elements required to create an NFT marketplace platform.
Blockchain Platforms like:
Flow

Cardano

Ethereum

Tezos
Storage Platforms like:
NFT Standards like:
ERC-721

FA2

ERC-1155

TRC-721

dGoods
Front-end Frameworks like
Conclusion 
Many business people view the growth of the NFT marketplace as a fantastic opportunity to profit from this emerging technology that is soon becoming a significant industry. Although if you establish an NFT marketplace from scratch, development costs are typically considerable. The most economical option to start an NFT marketplace platform is to select the best white-label NFT marketplace development services.
FAQs
1. What are the distinguishing characteristics of white-label NFT marketplace software?
Some of the key features of white-label NFT marketplace software are that they are affordable in numerous ways and provide better suitability for a wallet. Moreover, it comes with integrated safety standards and multi-currency support that aids in the rapid growth of technology with its qualities that are unique and distinctive.
2. Where can I get a white-label NFT marketplace?
White label NFT marketplace is a multi-tested, pre-built, and ready-to-deploy NFT marketplace medium to purchase, sell and bid NFTs in online collectibles. SoluLab can aid you in developing a white-label NFT Marketplace at competitive rates. 
3. How much does a white-label NFT marketplace cost?
The price to make an NFT marketplace varies from $10,000 to $50,000 and may differ according to the customizations you require to fulfill your company requirements. If you wish to create your own NFT marketplace from scratch, then the NFT price for that will be more than the available solutions.
4. Compared to developing a custom NFT market, why is using a white-label option preferable?
Regarding NFT marketplace development, a white-label solution is prominently chosen due to its advantages, like decreased development cost and time. In addition, since a white-label solution is a ready-made tool, it can be tailored as per a brand's provisions and introduced into the market in no time.