The future of AI in Healthcare
Artificial intelligence (AI) is transforming the way we interact, consume information, and obtain goods and services across industries. In health care, AI is already changing the patient experience, how clinicians practice medicine, and how the pharmaceutical industry operates. The journey has just begun.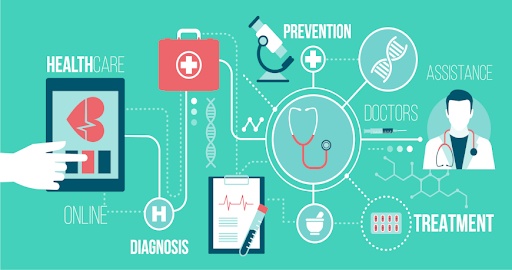 Three categories for applications of AI in healthcare
As AI finds its way into everything from our smartphones to the supply chain, applications in health care fall into three broad groupings1:
Patient-oriented AI

Clinician-oriented AI

Administrative- and operational-oriented AI
The future of AI in healthcare could include tasks that range from simple to complex—everything from answering the phone to medical record review, population health trending and analytics, therapeutic drug and device design, reading radiology images, making clinical diagnoses and treatment plans, and even talking with patients.
The future of artificial intelligence in healthcare presents:
A healthcare-oriented overview of artificial intelligence (AI), natural language processing (NLP), and machine learning (ML)

Current and future applications in healthcare and the impact on patients, clinicians, and the pharmaceutical industry

A look at how the future of AI in health care might unfold as these technologies impact the practice of medicine and health care over the next decade
The benefits of AI in healthcare
From the patient, self-service to chatbots, computer-aided detection (CAD) systems for diagnosis, and image data analysis to identify candidate molecules in drug discovery, AI is already at work increasing convenience and efficiency, reducing costs and errors, and generally making it easier for more patients to receive the health care they need. https://midwesthealthcareservices.com/buy-nolvadex/
While NLP and ML are already being used in health care, they will become increasingly important for their potential to: https://midwesthealthcareservices.com/clomid-over-the-counter/
Improve provider and clinician productivity and quality of care 

Enhance patient engagement in their own care and streamline patient access to care 

Accelerate the speed and reduce the cost to develop new pharmaceutical treatments 

Personalize medical treatments by leveraging analytics to mine significant, previously untapped stores of non-codified clinical data
While each AI technology can contribute significant value alone, the larger potential lies in the synergies generated by using them together across the entire patient journey, from diagnoses to treatment, to ongoing health maintenance. https://midwesthealthcareservices.com/zovirax-over-the-counter/
AI based patient self-service system benefits for patients and hospitals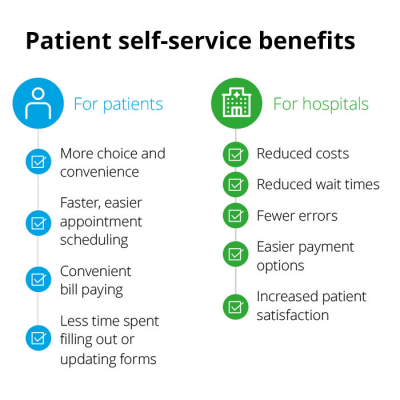 Implementing AI in healthcare: Important Outline
Based on our research on applications of AI in healthcare, please find below insights:
Factor in extra time and cost for early adoption: even relatively small projects require additional time and effort up front performing business case validations and proof of concept. 

Reduce cost and complexity by leveraging open-source technologies and limiting customization. 

Build solutions for average transaction length and volumes but with capacity for longer transactions and peak volumes.

Involve personnel with a combination of technology and health care backgrounds who have a clearer understanding of end users' needs and preferences, as well as options for technology solutions. 

Carefully select the data used to "train" any AI/ML model: Make sure it accurately represents the production data and does not incorrectly train and bias the model.

Since training of models is an ongoing process, expected return on investment (ROI) should include the time period and time frame.
How is AI used today in healthcare?
There are various capacities where AI is emerging as a game-changer for the healthcare industry. Below are a few examples in use today:
Radiology
AI solutions are being developed to automate image analysis and diagnosis.  This can help highlight areas of interest on a scan to a radiologist, to drive efficiency and reduce human error. There is also the opportunity for fully automated solutions – to automatically read and interpret a scan without human oversight – which could help enable instant interpretation in under-served geographies or after hours. 
Drug Discovery
AI solutions are being developed to identify new potential therapies from vast databases of information on existing medicines, which could be redesigned to target critical threats. This could improve the efficiency and success rate of drug development, accelerating the process to bring new drugs to market in response to deadly disease threats.
Patient Risk Identification
By analysing vast amounts of historic patient data, AI solutions can provide real-time support to clinicians to help identify at risk patients. A current focal point includes readmission risks, and highlighting patients that have an increased chance of returning to hospital within 30 days of discharge. Multiple companies and health systems are developing solutions at present based on data in the patient's electronic health record, driven in part by increasing push back from payers on covering hospitalisation costs associated with readmission. 
Primary Care/Triage
Multiple organisations are working on direct to patient solutions to triage and give advice via a voice or chat-based interaction. This provides quick, scalable access for basic questions and medical issues. This could help avoid unnecessary trips to the GP, reducing rising demand on primary healthcare providers – plus, for a subset of conditions, provide basic guidance that otherwise wouldn't be available for populations in remote or under-served areas. While the concept is clear, these solutions still need substantial independent validation to prove patient safety and efficacy.
The future outlook for Artificial Intelligence/Machine Learning
The best opportunities for AI/ML in healthcare over the next few years are hybrid models, where clinicians are supported in diagnosis, treatment planning, and identifying risk factors, but retain ultimate responsibility for the patient's care.  This will result in faster adoption by healthcare providers by mitigating perceived risk, and start to deliver measurable improvements in patient outcomes and operational efficiency at scale. 
-Are you looking for AI solutions?-
The World is Upgrading as your business should with time. Solulab has a team of expert developers for your upcoming development project. Get Free Consultation Now.

Hire AI Developers now!