An Innovative Mobile App Development Company
SoluLab is one of the best mobile app development companies in USA and Canada. We have highly experienced mobile app developers all set to make an innovative app for you. Hire our mobile app developers now!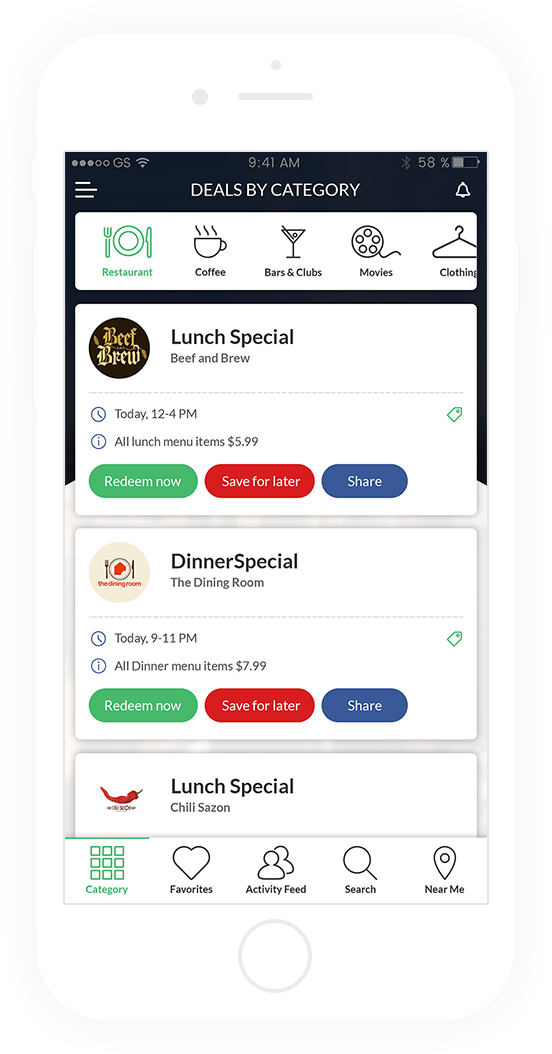 Mobile App Industry Will Generate $190 Billion in 2020!
Let's Transform Your Idea Into An App.
SoluLab is the best mobile app development Company in Los Angeles, San Francisco and New York. We are reliable Android mobile app development partners who can also deliver top-notch iOS mobile apps. SoluLab has a wide experience in mobile application development with a happy customer base of 150+. The Ultimate Self-Tape App and ModThread is two names from the hundreds, and the number is constantly increasing.
We focus on client's requirements and based on the needs, we develop a plan that suits best for client and us as well. This method of planning has never failed for us and that has led us to a stage where we can safely say – We are one of the best mobile app development companies in USA & India.
We provide mobile app development development services in these four areas
iPhone App Development
SoluLab is a promising iPhone mobile app development company in USA and India with more than 50+ success stories. There are 2.2 million apps active iPhone apps are available right now, one needs to understand the value of a good iPhone app for their business. There's a certain quality requires when it comes to iPhone app, and we have never failed to hit that quality level.
SoluLab a dedicated team for iPhone mobile app development, and each individual is an experienced and passionate member. Hire our iPhone Mobile App Developers to get the most stable and bug-free app for your next project.
Android Mobile App Development
Just like iPhone Mobile App Development, SoluLab is an awesome choice for Android Mobile Application Development. We have successfully developed more than 55+ android mobile application for our client in a very short period of time, and that makes us one of the most trusted mobile development agencies in USA and India. Developing Android apps is one of our favorite application development services, as Android covers more than 40% of the total apps in the world.
SoluLab is a trusted name for android mobile app development and we have experienced developers for Android as well. We provide a dedicated manager to our clients for their Android app development projects that coordinate with the clients and give constant feedback on the development.
iPad App Development
Just like iPhone App Development, we provide quality iPad Apps to our clients. SoluLab is a trusted name for iPad app development in USA and India for the last 5 years. Our team of iPad developers in India is dedicated to making beautiful and interactive iPad apps. We have successfully developed more than 35+ iPad apps that is working flawlessly in the market right now.
Join hands with us for the best iPad apps development at an affordable cost.
Cross-Platform App Development
Cross Platform apps are a convenient way to develop mobile apps that work on multiple operating systems. Businesses have shown tremendous response to this way of developing as it save a lot of time and efforts with cost.
SoluLab has a client base that represent a massive mobile app development in cross platform. We provide cross platform mobile apps on various platforms like Configure.IT, PhoneGap, HTML5, AdobeAir, Xamarian, etc.
Why Choose SoluLab as a Mobile App Development Company?
SoluLab has created more than 150+ mobile apps for various operating system successfully. With highly qualified experts for each technology, we have achieved a great success in providing finest mobile apps to out clients and their customers. Because of our constant dedication in this genre, we are one of the best mobile app development companies in USA & India.
So, Let's discuss your requirements and start working on your next project!
Featured industries

Travel

Health & Fitness

Healthcare

Education

Retail

Finance

Social Network

Real Estate

Business

Technology
FAQs
Should I develop in iOS or Android?
Vishal Chauhan
2022-10-21T16:07:53+05:30
With roughly 1.6 billion people around the world now using a smartphone, the mobile app market has never been more exciting or lucrative, with Android and iOS dominating the smartphone operating systems.
You will have to decide exactly which type of smartphone user you want to target first if you don't want to build both at the same time.
As they are two very different mobile platforms that require two very different types of language (Android apps are predominantly done in Kotlin and Android Java, while iOS ones are mostly done in Objective C or Swift) and native UI / UX design.
For total market penetration, you eventually want to develop for both iOS and Android.