Conduct Business Meetings & Collaboration in Metaverse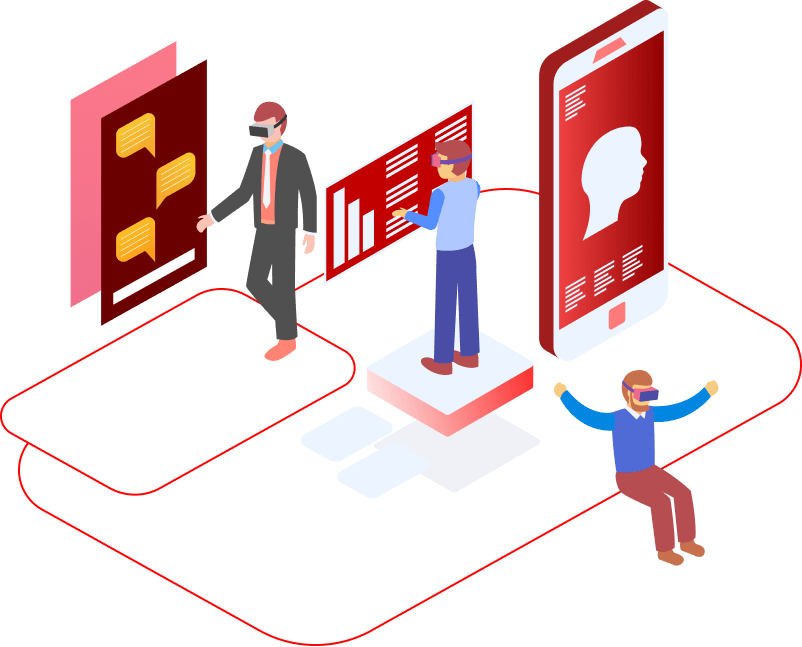 OmniSoft is a ready-made yet hand-tailored solution just for you.

Moreover, even if you can conduct those gatherings via video conferencing, it does not create a corporate aura. This is because many aspects make up a person; not all are evident when we video call.

Metaverse Business Meetings overcome these limitations by displaying exactly how and what everybody in the meeting feels.
This Platform will let you conduct Seminars & Meetings in a Virtual Environment

Host A Variety Of Business Events Virtually : We have come up with a solution that meets all of the needs of our clients. Not only can you host metaverse business meetings, but you also hold seminars, conferences, and other events.

No Limits On Team Size For Metaverse Events Ecosystem : We have built our software and infrastructure to handle large teams so that you can continue to deliver what you do best.

Customised Solutions For All Our Clients : We help you bring your real-life office, board, and meeting rooms to the virtual world. To make it more fun, we also offer avatars of your favourite character, or you can bring your personality live to virtuality.
Our Commitment
Superior Service

Your satisfaction is our top priority. We treat every client like they're our only client.

Expertise in the Field

With SoluLab, you will be provided with a group of resources who know the industry inside and out.

A World-Class Experience

Innovation, Results, Efficiency and Care is a combination you get to experience working with our team.
Metaverse Meeting Platform for Businesses
Compatibility
Our Meeting in Metaverse platform works with Metaverse Headsets, Laptops, Desktops and, Smartphones

Moreover, it is a browser-based platform and does not require any app installation by the meeting attendees/guests.
Benefits
A multi-platform metaverse events software that works without any costly technology. We have developed software that can be integrated with a metaverse headset and your mobile phones or laptops.

We have developed it in a way that is not installation based. This means that you do not have to download it before utilizing it.
Client Testimonials
"Wow! What a team to work with! I am overwhelmed with the service received from SoluLab, and I would certainly recommend SoluLab, which requires Metaverse development services. Fantastic work!"

Margarita Arriagada
CEO, Valde
"SoluLab was undoubtedly a great choice for our Metaverse project. The sound technical knowledge and skills of the team played a significant role in boosting our Metaverse project to a great extent. Thanks to the entire team of SoluLab!"

Frederic Chesnais
Founder, AlphaVerse
"The tech knowledge and expertise of the team of SoluLab simply amazed me. I was awestruck by their fantastic way of working and providing us with outstanding results."

Sean Leigh Hart
President Of Production, AnRKey X
Tell Us About Your Project