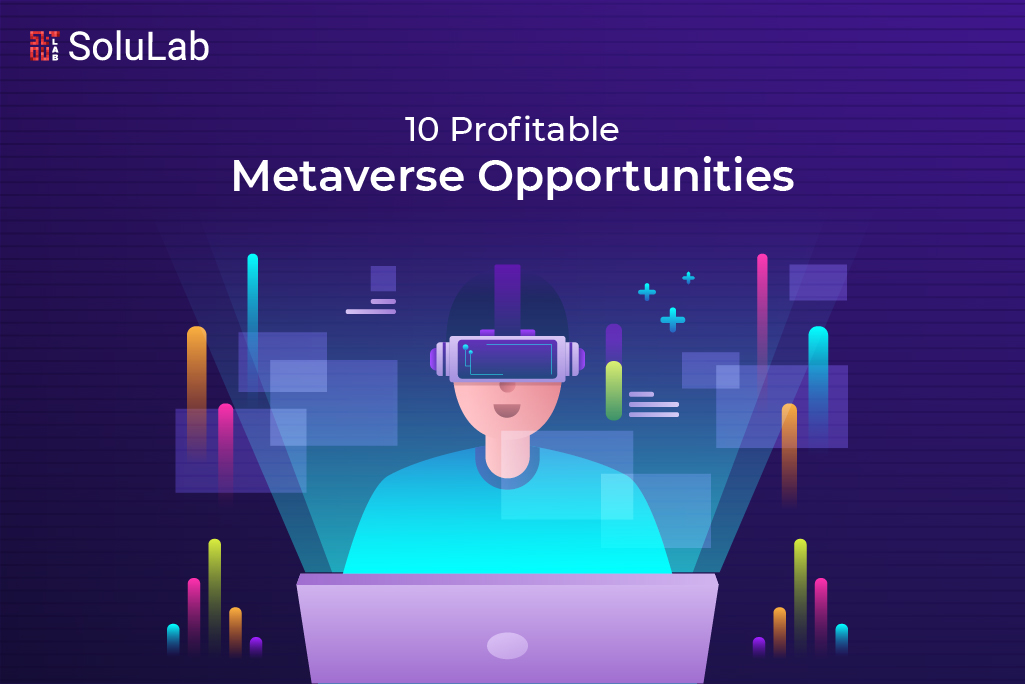 The metaverse is the seamless integration of our natural and digital lives, resulting in a single, virtual society in which we may work, play, rest, transact, and interact. The metaverse is still in its early stages of development, and there is no one, all-encompassing description to which people may refer. However, themes of what the metaverse is and maybe are forming.
The critical point is that there is no one virtual world but rather several worlds that are taking form to allow individuals to deepen and expand social connections digitally. This is accomplished by incorporating an immersive, three-dimensional layer onto the web, resulting in more realistic and natural experiences. The metaverse even has the potential to provide access from the comfort of one's own home, breaking down barriers and democratising access to vital commodities, services, and experiences.
The metaverse will open up a plethora of opportunities for business-to-business transactions. Read the article to find out how you can benefit from metaverse opportunities in your industry.
The Metaverse For Business!
The 'Metaverse for Business' refers to the construction and deployment of 3D environments for businesses, such as those used for staff training, recruiting, social events, and interaction with clients and consumers. An enterprise metaverse is something that organisations can adapt and control to meet their needs: just as they can run their website, they can control their metaverse. According to research, employees are eager to take advantage of the benefits provided by the metaverse.
The effect of the COVID-19 epidemic on global civilisation has contributed to a shift in employee mood toward the metaverse. The epidemic has permanently posed a threat to the onsite, 9-to-5 employment arrangement. Even once the epidemic is over, most firms will probably continue to adopt flexible work practices, including the opportunity to work remotely. The metaverse plays an integral part in keeping workers interested while also assisting in resolving productivity challenges associated with remote working, such as video conferencing weariness.
With Augmented Reality (AR) and Virtual Reality (VR) devices, interactive online ecosystems for specialised training courses may be established, delivering virtual obstacles and assessments that participants must traverse to pass such training. Importantly, this training may be provided in any industry, with AI avatar bots such as virtual consumers or patients employed as part of an immersive and engaging learning experience. Different 3D ecosystems may be built to uniquely meet the demands of enterprises, from training and development to hosting online events.
Businesses may host and participate in meetings, establish breakout sections, perform team development sessions, attend corporate partnership calls, and even construct and advertise webinars using these 3D event platforms. The metaverse may host or link to any online material, photos, videos, PDFs, and places linked together in the same manner that websites on the internet are linked together. Within the metaverse, the avatar acts as a personal identity in a world where contact with others is possible, and the ergonomics of the environment resemble the workplace or location where the event is taking place or would typically take place. In a nutshell, the metaverse may interact with and modify reality and ordinary working practices.
10 Profitable Metaverse Opportunities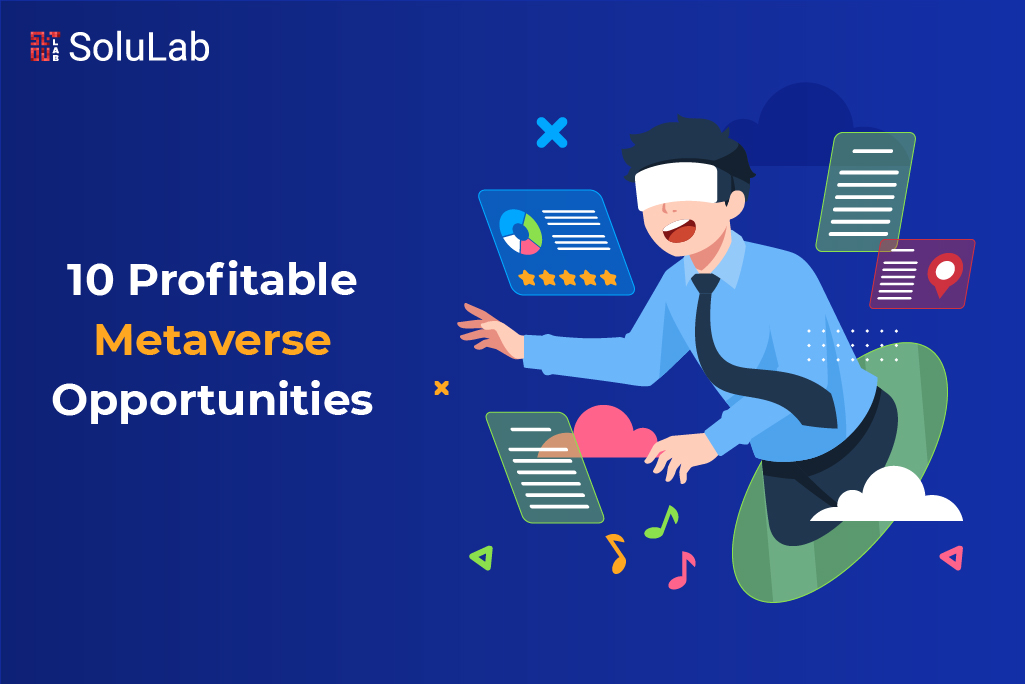 The Metaverse is an immersive virtual world where individuals may connect, play, and purchase goods. It combines virtual and augmented reality, as well as interactive video. Although the Metaverse is currently a challenging idea to describe correctly, it will significantly change the way we use and interact with technology.
While some businesses, such as Gucci, Nike, and Disney, have already joined this new world, others are likely debating whether or not to participate. Here are some of the most profitable metaverse opportunities:
Events Virtually Taking Place In The Metaverse
Something that has widely grown in popularity since the past couple of years are virtual events.
Using immersive metaverse experiences, virtual planners of events may build events that make attendees feel as though they are actually present in the event.
Metaverse makes you feel no less than a real experience. Talking about virtual events and especially the famous ones like Fortnite, one can take the actual feels of an actual concert. Famous artists – Travis Scott and Ariana Grande have given their performance in Fortnite concerts (virtually held).
The accessibility of the metaverse to develop virtual event commercial potential is the first benefit. You know how? One can grab a ticket to these concerts irrespective of their current location. This way businesses are also in profit as they can gather a huge audience due to such flexibilities.
Benefits From Immersive Learning Experiences
An immersive learning experience with metaverse might improve medical education, military applications, higher education along with many other sectors.
Corporations are not required to build any sort of infrastructure to provide an immersive experience of learning since it already exists in the metaverse.
VR rooms and digital headgear to provide layers of digital information over the actual world are two instances of metaverse usage in the field of education.
Learning with VR may help students engage with new experiences and ideology. Simultaneously, the metaverse may aid in the rapid discovery of issues and facilitate curricular modifications.
Contribution Of Metaverse In The Fashion Industry
The retail or fashion industry is another big venue for testing out metaverse commercial potential.
Virtual shopping experiences based in the metaverse can benefit retail businesses. Additionally, it may be a great place to introduce new and advanced items.
Think of visiting a fashion boutique in the metaverse as a digital avatar. One may peruse the shop and its items just as one can do it in the real world.
You may outfit your digital avatar in clothing and accessories from the metaverse's fashion shop.
Consequently, you'll be able to observe how an outfit or pair of trousers fits you.
Furthermore, the combination of metaverse with retail business potential gives a framework for developing new and complex goods.
Promoting Cooperation Amongst Employees
Organisations might leverage the metaverse to provide virtual, augmented workplaces.
In addition, the metaverse can boost activities related to engagement amongst employees in order to further strengthen their connections and stimulate cooperation.
The metaverse can prove to be a very efficient platform for fostering employee cooperation.
Microsoft is a well-known example of leveraging the metaverse to adjust workplaces.
The Microsoft Mesh quickly expands into a virtual workplace solution.
Here, users can take advantage of all the services related to Microsoft from one location.
Contribution In The Sales Services Of Non Fungible Tokens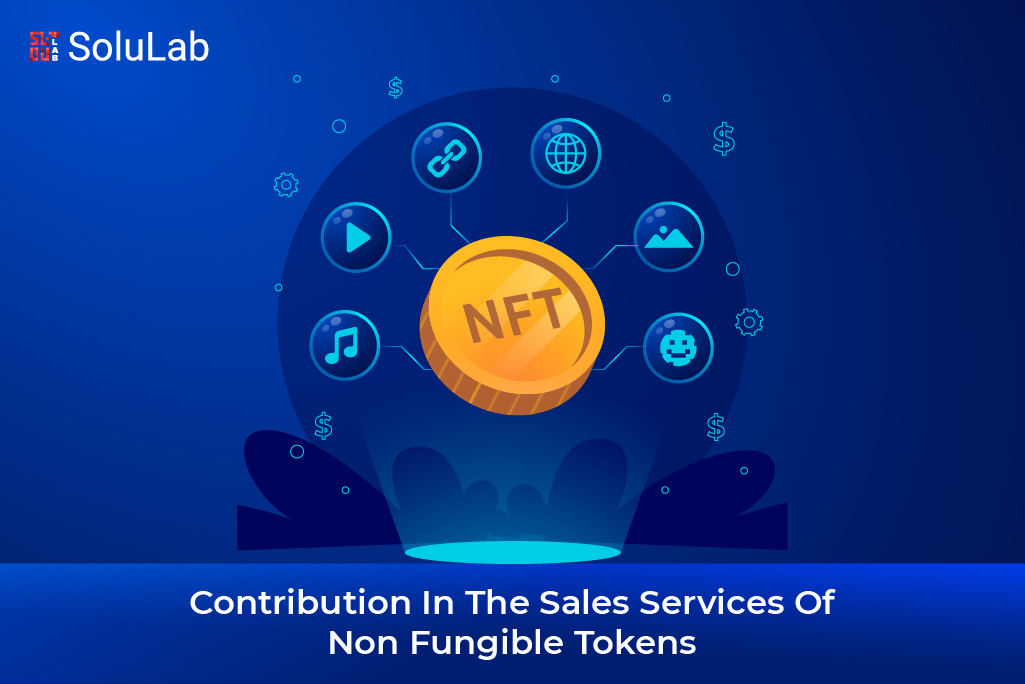 One of Metaverse's most well-known business concepts. Buyers acquired NFTs in the very prevalent format, and prominent creators sold their creations at auctions.
Artists could open a Metaverse gallery and sell their NFTs to customers who needed three dimensional models of their unique creations.
The usage of virtual reality for advertising is lovely. Because VR forms give an immersive experience, they may make advertising more compelling.
Photographic methods applied in augmented reality, digital cinematography, interactive programming and interface design, and virtual reality provide experiences.
Billboards in the Metaverse Cryptovoxels are charged at the rate of one ETH each week. Using this method, individuals all around the globe may collaborate to produce commercials.
Companies may use blockchain technology to experiment with advertising packages and rent out billboards in the Metaverse to provide results quicker, more effectively, and at a lesser cost than existing methods.
Receiving Education Online
Learning online is becoming more popular, focusing on training related to business.
The use of technologies like AR in the metaverse, rather than merely shuffling books or jotting down notes in conventional learning situations, is picking pace in the field of education.
We all like to travel as it restores our feeling of happiness. Unfortunately, many individuals are unable to visit any destination that they would like to because of some or the other reason.
The Metaverse, on the other hand, has no bounds. And the rest of the world is aware that the tourist business is big enough.
Candidates may establish a virtual tourism business and deliver excellent travel experiences to others.

Establish Virtual Travel Business
Tours are pretty popular. It restores their feeling of happiness. But, many individuals are unable to visit anywhere they want to due to some or the other reason.
The Metaverse, on the other hand, has no bounds. The rest of the world is aware that the tourist business is big enough.
Candidates may establish a virtual tourism business and deliver excellent travel experiences to others.
Benefit Of Metaverse In Social Media
Metaverse technology might provide the groundwork for future immersive social media platforms.
Users may connect with other participants in social media metaverse platforms as digital avatars in different virtual locales.
Facebook's objectives for the metaverse, as seen by its renaming to Meta, provide tremendous potential for expanding social media platforms.
The next step of social media development will most likely be nearly real-life social encounters.
The metaverse has everything required to build self-contained virtual communities with social media ecosystems.
The social media metaverse allows users to speak with friends hundreds of miles distant even though they are in the same room.
Consider discussing the latest music trends in a virtual space with your friends, who are digital avatars on a social metaverse.
How Is Metaverse Is Booming In The Gaming Industry?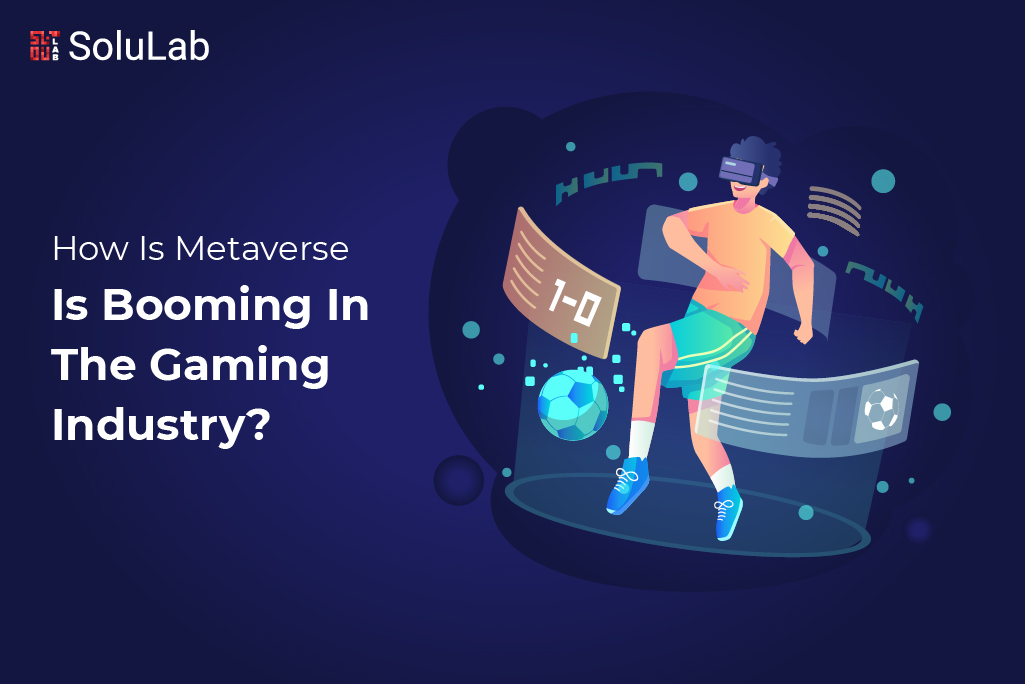 The gaming Metaverse is used by computer gamers that play games online in multiplayer war arenas.
Most gaming metaverse games, such as massively multiplayer online role-playing games, are team-based and link participants.
Because games stay permanent inside the virtual environment rather than transiting across servers, which takes time, it lacks real-time communication features such as voice chat and leaderboards.
Augmented reality applications that link players' avatars in the same room are becoming more popular. Apps that personalise virtual reality displays use the camera on a smartphone to give users a virtual reality experience.
Sandbox is one of the first and most active virtual communities on the blockchain wholly devoted to gaming.
Although Blockchain players have not explicitly solicited Bitcoin Magazine's aid in building their blockchain networks, they have developed communication methods utilising Ethereum's Metamask tool.
Users may use the app to buy NFTs without being tethered to any blockchain other than Ethereum, a helpful feature.
Players like both playing games and investing in non-fungible tokens. Others put their gaming skills to use by building or customising games on different blockchain platforms.
The metaverse is augmented reality; it will function similarly to an expandable world. It would be possible for people to keep it growing. However, everything will be linked.
In short, don't overthink it if you want to establish a company in the metaverse. Create a compelling concept that can address people's concerns and take a calculated risk with it.
-Contact Us-
The World is Upgrading to Blockchain. Don't get confused and take the wrong base technology for your project. Get Free Consultation Now.