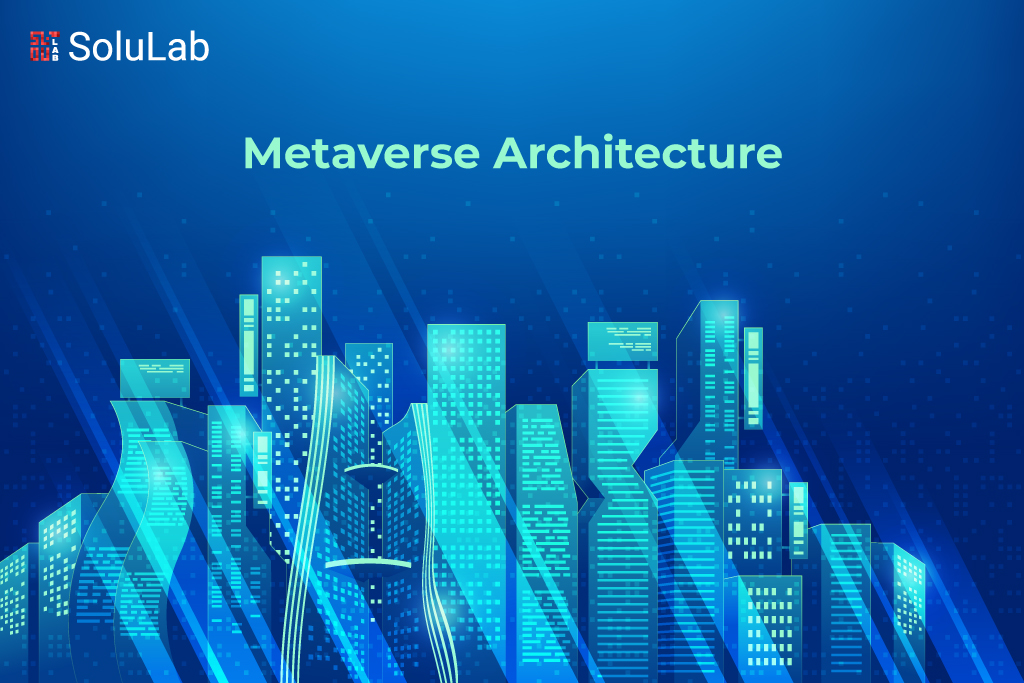 Building unique avatars in a 3D environment and exploring them across various setups and platforms is a part of the metaverse. The term was invented by author Neal Stephenson in his 1992 novel Snow Crash, but it gained unexpected popularity when Facebook announced its rebranding as Meta. According to Meta creator Mark Zuckerberg and other enthusiasts of the Metaverse, the ultimate goal is to create a second digital world for everybody to live online.
Have you ever imagined what architecture looks like in the world of metaverse? How different is it from the real one?
Read on further to find more information about metaverse architecture.
Metaverse Architecture: All you need to know
The digital economy is at the peak
The world's economy is transitioning substantially from the physical to the virtual, and the merging of both has grown significantly since the worldwide epidemic. (Covid – 19)
Many real retail shops have closed, while fashion labels such as Balenciaga have decided to display their current collection in the form of a video game.
Commercial property owners are under pressure as tenants quit or reduce their operations, while video conferencing services like Zoom have grown in popularity with the coming up of the pandemic.
The whole working environment has changed due to the coming up of coronavirus. Whether it's e-commerce or the operation of organisations. Everything has changed! Metaverse laid its stepping stones in the gaming, fashion and crypto industry. Post this, it is trying to build its mark in the world of architecture.
How will architects serve as a support between the real and digital worlds?
Architects have been responsible for designing high rise buildings, malls, theatres, etc., for centuries. The whole team has a detailed understanding of the projects they are working on. With their efforts a fruitful result can be delivered to the end-user.
How is this coordination possible in the metaverse? With digital twins in the AEC (Architectural Engineering and Construction) industry, architects may function as a bridge between the physical and virtual worlds.
Architects might create virtual copies of real-world events using simulations to "test drive" unassembled buildings. A digital twin is a replica of a building that tells its story using data from linked sensors throughout its life cycle.
With apps like point clouds and photogrammetry, it is possible to scan data or hold digital clones in the metaverse. You have to use your creative ability to build interactions and experiences in the virtual world.
The importance of social responsibility in the virtual world
Architects are excellent speakers as well as listeners. They begin by listening carefully to understand what our customers and communities want. Not only are they bent upon satisfying their customers but also lay great emphasis on the societal impact their work is creating to serve the whole community better.
Architecture is where culture emerges and expresses itself. It aims to grasp a unique cultural backdrop before conceptual design, including languages, location memories, and lifestyles.
There are no geographical restrictions on the metaverse. The users of metaverse come from diverse social and cultural backgrounds. This way, one can create vernacular metaverses with varying cultures.
Architecture of Metamodernism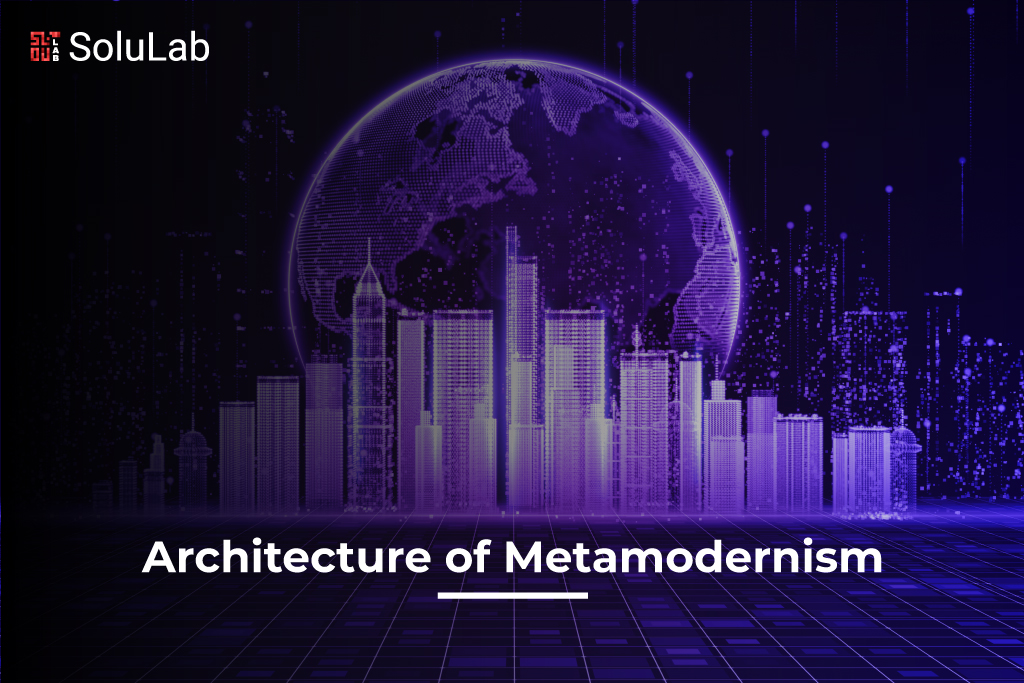 Metamodernism Architecture is an architectural philosophy and movement built on cutting-edge virtual architecture design technology in many metaverses.
MetaModernism Architecture is essentially an architectural trend. It is a movement devoted to spreading their expressions throughout many metaverses, with especially intriguing ties to Decentraland, such as holding a PolkaWorld event.
The architects' Charlie Sun and Yen are at the forefront of the MetaModernism Architecture movement. Charlie Sun, the founder of Meta Live Studio, has been an architect and designer for 10 years.
Another well-known metaverse architect is Yen, who began her journey in 2019. She has worked for prominent artists like ArtGee, The Shanghai Gallery, etc.
With increasing users, events, and structures, the team is confident about Decentraland's future. As experienced architects and urban planners, they've built a simulation of the metaverse metropolis of the next few years!
The metaverse architectural studio uses the Genesis voxel idea, a floating digital unit that creates new architecture on the go. It is a manifesto for Metarchitects, a representation of Metaverse spirits, and a gallery of Metaverse architecture language, where you may explore the Metaverse's different architectural forms.
Vault Hill Office is a Metaverse inside a Metaverse. Take it as an experiential hub of the Decentraland metaverse. This idea focuses on combining real-life design with function by incorporating conventional architecture design into the metaverse.
It has three levels. First, we have a public atrium. The second is a private space, and the last is a rooftop with an amazing view of the surroundings.
The NFT Fever and the Future of the Design Profession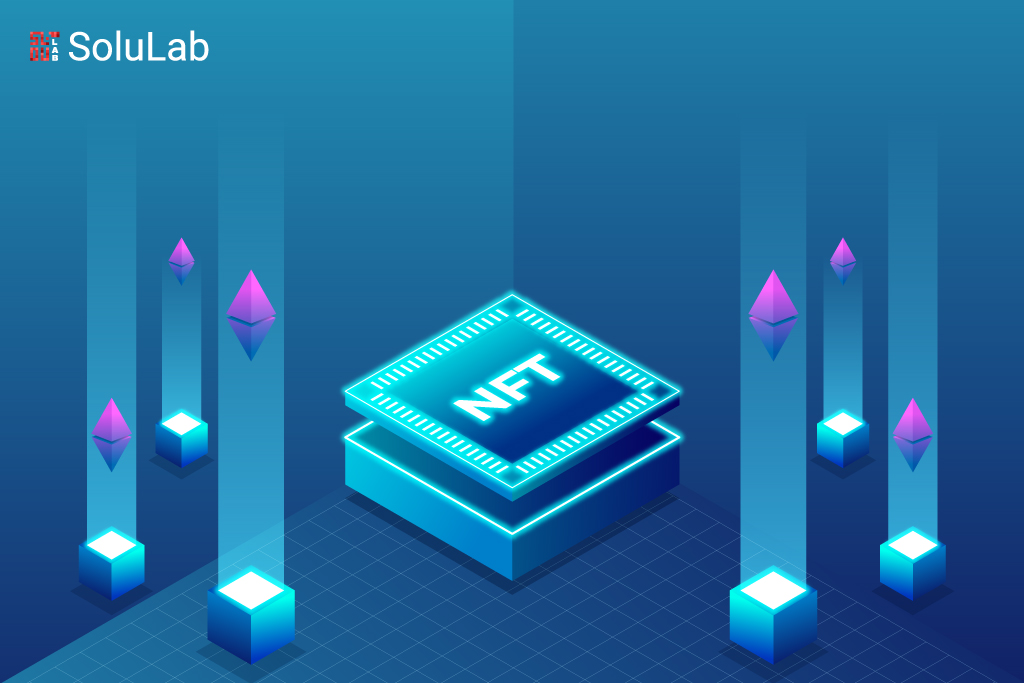 Would you purchase a virtual building if you were offered one? Nothing can be created or entered into the actual world but a picture or a video that you may view. This is basically what is advocated when architecture enters the realm of non-fungible tokens (NFTs), which have taken over the world.
Even though NFTs have been around since 2013, their popularity has suddenly skyrocketed or, at the very least, captured the attention of the mainstream media. Due to the excitement, novelty, and disruption around digital transactions, bidders are interested in possessing a piece of virtual uniqueness.
NFTs are designed to offer you something unique: ownership of work valued at the price you pay for it via blockchain. It is seen as the next step in fine art collecting and a new frontier in terms of what we consider art, how we value it, and how we present it.
A digital file may be copied as many times as you like, but there is always one unique. It's similar to how the Mona Lisa is shown at the Louvre; only the picture has been copied worldwide.
The success of NFTs is due to technological advancements, which have created a virtual environment in which goods may be acquired.
For the architects, constructing a digital duplicate of the real world is akin to establishing an 'alternative universe'—an unexplored field of possibilities with no limits. The huge unfathomable need for material in the metaverse may spark a surge in the area of digital architecture to develop virtual venues such as stadiums, conference rooms, museums, or even a whole city!
The Metaverse's Designers
Anyone with a creative and wild imagination may readily see the creation of the metaverse. But, as digital-world designers, what do real-world architects bring to the table?
Social and Cultural Integration
Even though there are no physical limits in the Metaverse, sociological problems may persist. To build a healthy society in the virtual world, designers will need to understand how societies run in the actual world and what threatens them. Architects have always been active members of our society, and their understanding of social and cultural issues is unparalleled. As a result, the architect's job is to guarantee that the metaverse is an inclusive and vernacular environment.
Environment and Psychology
It is a well-known truth that our surroundings influence our emotions. Spaces may make us feel joyful, sad, depressed, or energised, and excellent design is considered to have emotion and purpose. The Metaverse will require designers who understand this, and no one understands it better than architects. Architects are curious people who, in addition to being outstanding listeners. They comprehend human psychology and community needs and desires, and they apply this knowledge to the constructed environment.
Existing architecture vs the metaverse:
There are distinctions between a metaverse and genuine architecture. The most noticeable distinction is the qualities of the place itself. Whether or not you interact with a location exists in its natural surroundings. However, in a virtual world, each location has a rationale or a tale. That rationale is one of the primary components of the virtual world.
Furthermore, no real-world regulations or constraints, such as gravity, structure stability, climate difficulties, or physical laws, will apply in the metaverse. As a result, architects can transcend existing constraints to create remarkable surroundings and true works of art.
On the other hand, the metaverse architecture does not contain all five senses. As a result, the atmosphere is given with fewer sources, and visual and aural impacts are more prominent.
Finally, although in contemporary architecture, visualisations are generated to provide the audience with the ambience and features of the space before construction, in the metaverse, the whole environment is developed with the same amount of time and effort spent just on visualisation.
Companies that design in the virtual world
Zaha Hadid Architects has teamed with PUBG Mobile to build a virtual ecosystem in which gamers from all around the globe may engage in interactive entertainment. It is a world where up to 100 people compete against each other on an artistically and technically rich battlefield.
Architects from Decentraland
Decentraland Architects is a blockchain virtual world that was established in March 2021. Customers may use their 3D design and architectural services to establish and develop professional virtual real estate. Users may spend their time in an immersive world by purchasing parcels and plots of land using the in-game coin Mana.
Considering everything, how we see our future home, metaverse, is mostly determined by how effectively the places are constructed. As a result, architects will be at the vanguard of the metaverse by delivering highly desired spatial attributes to millions of consumers.
Despite being computerised, the building in the Metaverse is designed with the same inspiration as conventional architecture. And as the world and architectural environment evolve around us, more and more designers and architects will seek possibilities in virtual landscapes, building digital assets with the same passion, vision, and forethought that we see in the designs surrounding us on Earth.