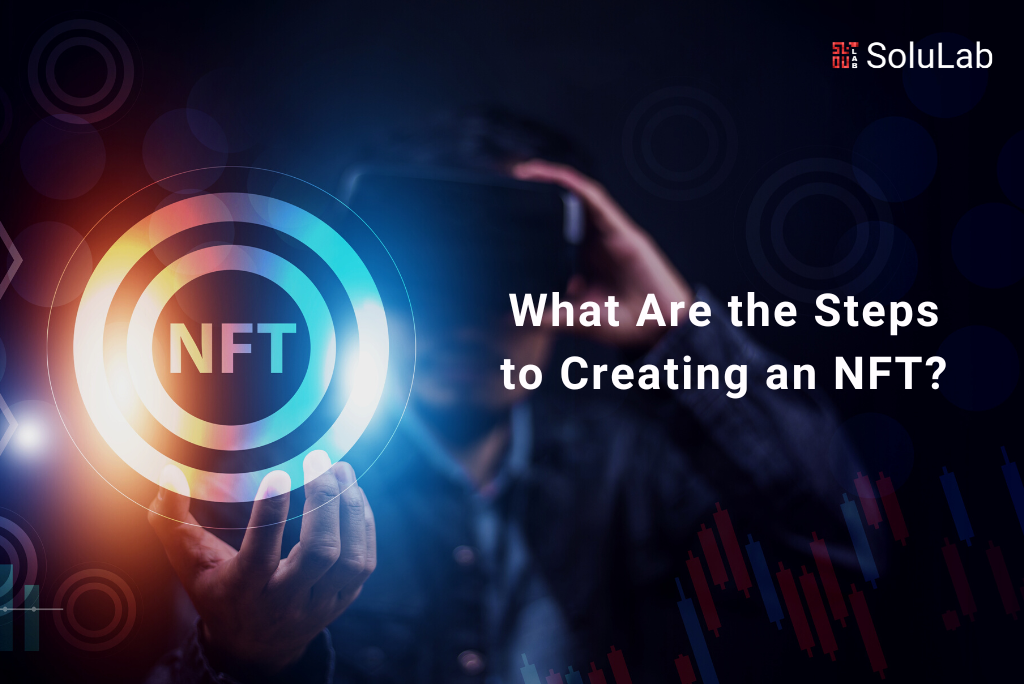 Non-fungible tokens (NFTs) are cryptographic resources on the blockchain that denote an intangible and unique digital object such as a piece of art, a snapshot, an in-game collectible, or a tweet that other resources cannot substitute due to a set of unique traits. Every NFT is one of a kind, with a fixed supply, and cannot be exchanged for another; it serves as evidence of ownership and validity.
The market for non-fungible tokens, or NFTs, is thriving in the cryptocurrency industry. Millions of dollars are being paid to artists and designers for their efforts. A community that has been fighting to recognize the true value of its art would benefit greatly from this. With the increased popularity of NFTs, artists and others from many disciplines may wish to learn how to make an NFT earn money.
The method of making NFT is easy. A user may choose content and acquire a crypto wallet. They should select the right NFT marketplace and follow guidelines. Once an NFT has been made, it may be shared with others or traded.
Here's all you need to know about how to create an NFT.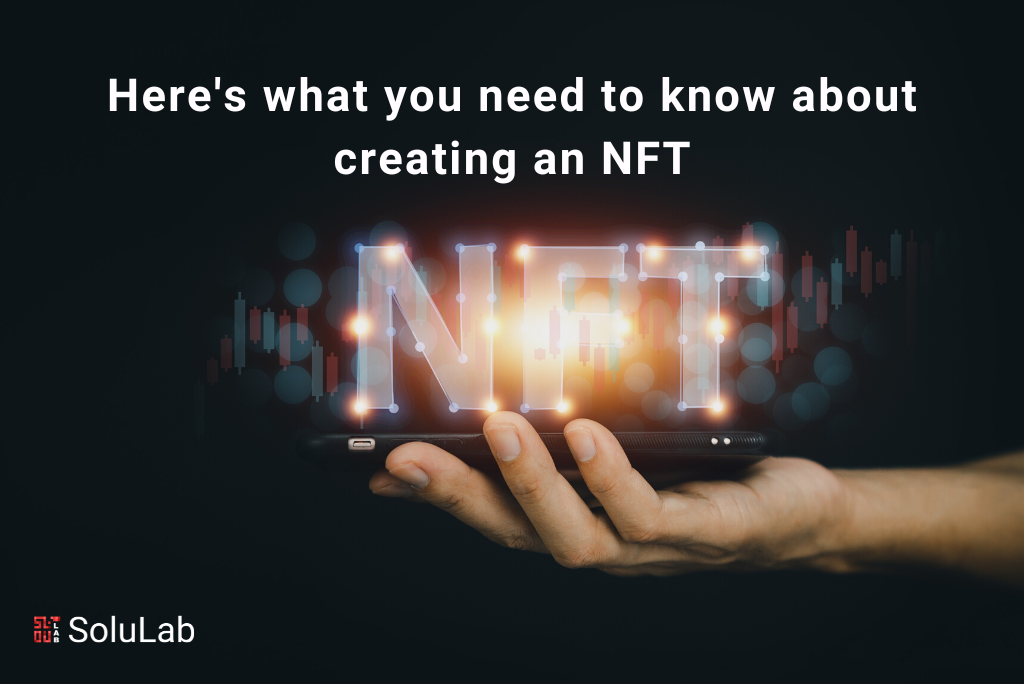 Select your item
First and foremost, for how to create NFT, creators must decide on the format of their NFT. A digital artwork, video, or composition may all be transformed into an NFT. In a nutshell, everything can be saved as an audio/video file. Aside from crypto-collectibles, virtual things in video games like avatars, weapons, and currency, and virtual land in metaverses may all be represented as NFTs since they are all the result of creative work.
There is potential for originality in this area since it now seems every digital object may be an NFT. The developers have total control over the presentation format. This might be determined by the subject matter and level of creativity shown in their artwork.
Creators must convert non-digital material to an appropriate file type after deciding what to include in an NFT.
Read also – Launch your Own NFT Marketplace: A Step-by-Step Guide
GIF (Graphics Interchange Format) and PNG (Portable Network Graphics) files are often used for storing most things. The most common formats for storing music and video are MP3 and MP4, while PDFs are often used for storing texts (PDF).
Decide on an NFT exchange
There are several NFT markets to select from. Consider the benefits and drawbacks of each NFT marketplace. Rarible, SolSea, and OpenSea are the best-known. Minting and selling NFT incurs costs.
Create a crypto wallet
The next thing to do is create a digital wallet where you may save your NFTs and cryptocurrencies. When choosing a wallet, it's crucial to consider whether it will work with the blockchain and NFT marketplace you'll use to mint your NFTs.
MetaMask, Enjin, AlphaWallet, and Trust Wallet are just a handful of the many cryptocurrency wallets available.
Beware of requests to connect to your wallet when you don't anticipate them; fraudsters may be attempting to steal your funds or NFTs. If you are using a reputable site, you shouldn't have too many problems.  However, you should be wary if a suspicious website requests access to your payment information.
Acquire crypto on exchange
Having set up a wallet, the next step is acquiring some cryptocurrency to pay the gas (fees) required to mint your NFTs. Creating an account with a trustworthy exchange like Kraken, Crypto.com, or Binance is the easiest method to achieve this. The procedure is easy enough to be carried out on a mobile device.
After creating an account, you may log in and make a crypto purchase. To mint NFTs, you must first purchase Ethereum (ETH) or Solana (SOL) tokens, depending on which blockchain you choose. When you're finished, move your money to the wallet you created.
To move your cryptocurrency from your trading platform to your wallet:
A login is required for the exchange.

To access your wallets, click the tab labeled "Wallets" in the menu.

Select the appropriate currency and then tap Withdraw.

Fill up the Address form with your own wallet's address.

Pick a network that suits your needs (ERC-20 for ETH, Solana for SOL).

Input the amount and click the Withdraw button.
Link your payment method to the NFT system and mint
Once your wallet has been funded, it may be linked to the NFT platform, where your digital asset will be created.
Let us show you how it works by demonstrating the procedure with the help of an actual online marketplace (Rarible).
To connect your Rarible wallet, visit rarible.com and select the button labeled "Connect wallet" in the upper right corner of the page.

Simply authorize Rarible to access your digital wallet (such as MetaMask).

Agree on the platform's terms of service and age confirmation by clicking Connect.

Return to Rarible's home page and locate the blue Create button in the upper right corner.

You may create a single digital duplicate of your NFT or numerous copies to sell the same item several times.

Send over the digital file you wish to mint as an NFT.

The method of reselling your NFT file will then be presented for your selection. Making the asset available for purchase right away is optional. After it has been minted, it may be sold at the minimum price you choose.

Pick whether you want a complete high-resolution version of your NFT or provide unlocked material through a hidden download link or website.

Select Rarible as your NFT collection.

Name and describe your NFT art.

Indicate the proportion of profits you want to earn from the resale.

Details about your file, such as its dimensions and color depth, must be specified.

Select New item, then click the button.

Check your wallet and confirm the purchase (pay the gas fees).

Upload file and Mint token.

Verify Wallet Integration of Contracts 

Click the Sign button in your wallet to authenticate a sell order.
That's all. Your NFT has been created. Go to your profile and the "My Items" section to access it. In this case, your NFT collections are shown on screen.
Conclusion
Once one has acquired the skills necessary to develop an NFT, the possibilities are almost limitless. You can put your NFT on display, keep it in your possession, hoping its value will rise, or sell it. NFTs are the assets of the future and now is the perfect moment to become involved in this dynamic and game-changing environment.