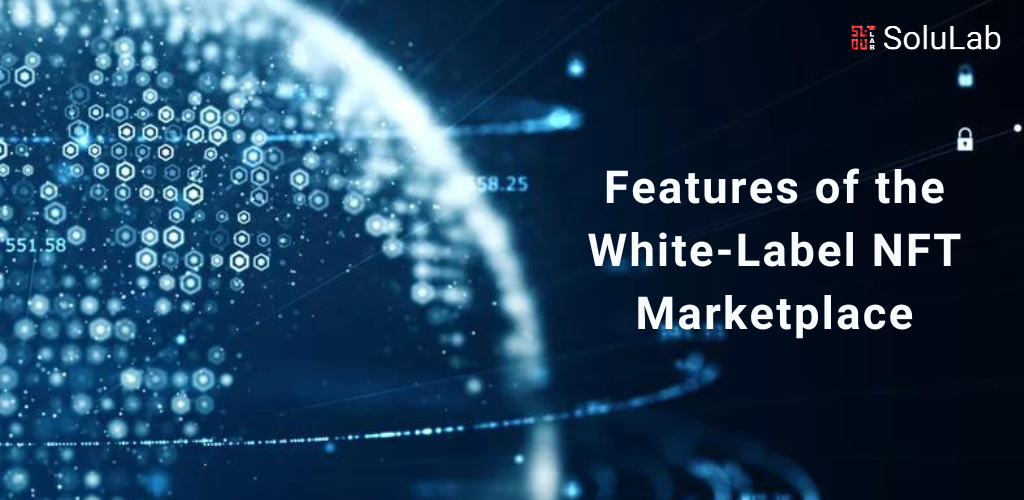 You must select the best provider because the white-label NFT market handles everything. You must look for them if you want a trustworthy and high-quality NFT marketplace. There are several sellers available, and you must pick the top one. Launching your white-label NFT marketplace opens the door to a new chapter in your professional life if you find the perfect partner.
The white label NFT marketplace is a tested, ready-to-deploy platform for buying, selling, and bidding NFTs in the form of digital collectibles.
Thanks to cutting-edge blockchain technology, you may trade NFTs with ease using the White label NFT marketplace.
What is the white-label NFT marketplace?
The exclusive and customized white-labeled NFT marketplace was created to list and trade digital assets in the form of NFTs. Any digital asset, including artwork, films, pictures, the metaverse, and other digital treasures, may be one of the NFTs listed. In other words, the Whitelabel NFT marketplace serves as a ready-to-use NFT marketplace for exchanging goods and services. The platform can be modified to meet the specific needs of each client's business. After developers offer their NFTs in an auction or open bid based on their desires, users exchange NFTs for cryptocurrencies in the market. To increase traffic and establish a name for their marketplace, clients can customize a white-label NFT marketplace based on their business needs.
In the cryptocurrency industry, white label NFT Marketplace Development has emerged as the go-to method for making millions of dollars. Because there are financial advantages to developing a white-label NFT Marketplace, entrepreneurs opt for its creation.
Features of the white-label NFT marketplace
A White Label NFT Marketplace is a better option than a custom NFT platform development because of its benefits and features. Launching a white-label NFT marketplace is less expensive and takes longer than building an NFT marketplace from scratch. Establishing a Whitelabel NFT Marketplace will let the platform owners rapidly and profitably run a successful NFT business.
1. Suitability for a wallet
It is a fully operational white-label solution. It will be equipped with all the necessary capabilities and characteristics. The simplicity of a marketplace and digital wallet benefits users.
Users of your marketplace can connect their current digital wallets with your trading platform even if they have already registered for one.
2. Affordable in many different ways
You won't need as much time as you think to start a business and create the supporting application. First of all, creating an app from scratch takes a long time. Due to the numerous layers of complexity involved, developing the NFT market will be expensive.
Read also: Benefits Of An NFT Marketplace On Cardano
It costs money to integrate APIs and functions. However, the price may vary depending on your marketplace's API and services.
However, the white-label approach provides advantages because you may employ the offered solution immediately. It follows that starting from scratch is not essential.
3. Integrated security measures
To prevent any security breaches, your marketplace should have multiple layers of security protection. Data integrity is of the utmost importance. Thus the marketplace will provide a wide range of security features, including 2FA, encryption, and firewall integration, in addition to KYC verification.
4. Multi-currency support
Allow investors to choose whether or not they want to trade NFTs on your platform. As a result, the ready-made, also known as a white-label marketplace, supports several currencies rather than just one or two. In the end, investors shouldn't be discouraged from selecting from a range of currencies, including cryptocurrencies and fiat currencies, by your marketplace platform.
5. The rapid development of technology
Building your NFT market from scratch will take a lot of time. The construction of a typical white-label NFT marketplace platform takes a minimum of three months. Nonetheless, it depends on the platform's complexity and special features, it could take up more than 12 months or longer. On the other hand, even with complex capabilities, building a white-label NFT marketplace will always take much less time.
6. Having qualities that are exceptional and unusual
Any marketplace platform will have a unique set of characteristics that set it apart and make it appealing. Even though you could do it on your own, in the case of a solution it saves time. Additionally, as most of the NFT marketplace is open source, you can add customized features to suit your unique requirements.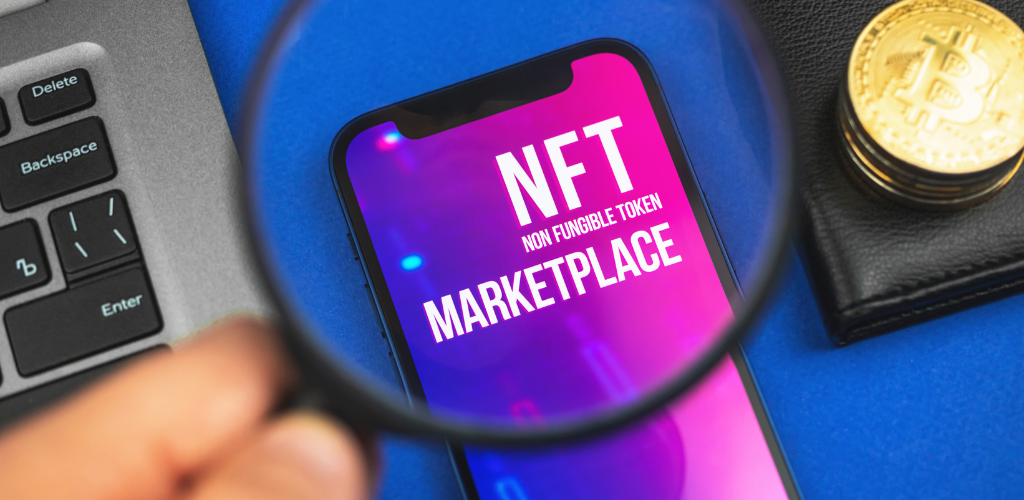 Establish a white label Marketplace NFT
Your NFT marketplace is about to become live. That is a wise decision. But exactly how? Numerous firms around the world are struggling with this issue. The two simplest ways to start are to start from scratch or to launch a white-label NFT marketplace. There are numerous ways to launch your Whitelabel NFT marketplace.
One of the best NFT marketplace growth strategies is the first one because it enables you to create a special marketplace from the beginning. It can rank among the leading NFT marketplaces in the cryptocurrency industry if all goes according to plan. However, take into account the cost of building one. 
Additionally, it will require a large workforce, further complicating financial matters. Because a white-label NFT platform requires less price than a current marketplace, it is advised to choose one.
White Label Marketplace NFT Development
Users all over the world have begun to focus on other things. White-label NFT systems are currently taking over as they are easy to use, quick to utilize, and affordable. The white label NFT market includes metamask integration, wallet integration, customization, and other API integrations with trade charts for highlighting price volatility and integration with recent NFT trends.
Read more: How to Build an NFT Marketplace on Ethereum Blockchain?
 White label NFT platform can be combined with popular auction sites and built using various technologies which include Binance smart chain, Polygon, Ethereum, and others. This is because it is so user-friendly and customizable. Additionally, the White Label NFT Development platform has an advantage thanks to the following features.
Users can quickly undertake the NFT marketplace using the White Label NFT marketplace solution.
Users can customize and set up the White Label NFT Development Platform however they want.
High-quality security options
A white-label NFT marketplace has been specifically built with reliable security features, unlike a regular NFT marketplace.
Possibility of an intuitive program
The interactive UX or UI can be modified to meet the demands of the white-label NFT business of the user.
The platform gets linked to many NFT wallets to maintain and trade NFTs.
The NFT market is flexible because the platform can be customized as per the user's requirements.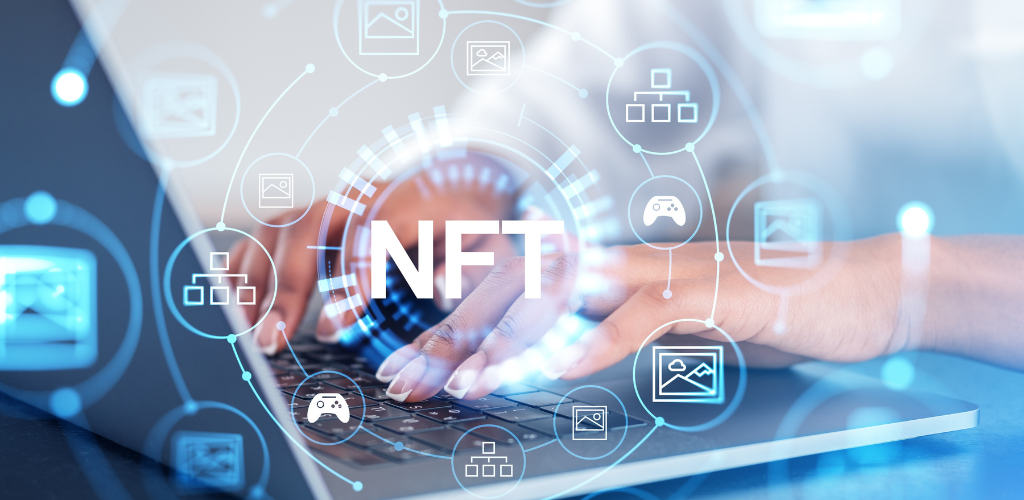 Benefits of the White Label NFT Platform in business
You can establish your own NFT marketplace platform with bespoke features and functions to make NFT trading simple with the help of White Label NFT Marketplace.
Establish a brand identity
Users select branded products because they believe in the brands. Therefore, offering competent services promotes brand equity by strengthening brand recognition and is essential for validating and appreciating a brand.
Building brand recognition and awareness are essential to an organization's success. You may increase your brand's and identity's customer awareness with marketing and advertising. We offer mobile- and SEO-friendly building services for NFT marketplaces. These factors influence your reputation and level of service.
Conclusion 
Future predictions indicate that the NFT marketplace white-label concept will prosper and become a hegemonic force in the digital sphere. It has become a lucrative business opportunity for everyone to launch their own white-label NFT marketplace. Various development companies are dedicated to providing white-label solutions, although some development companies provide top-tier services under a white label that aim to generate significant economic momentum.