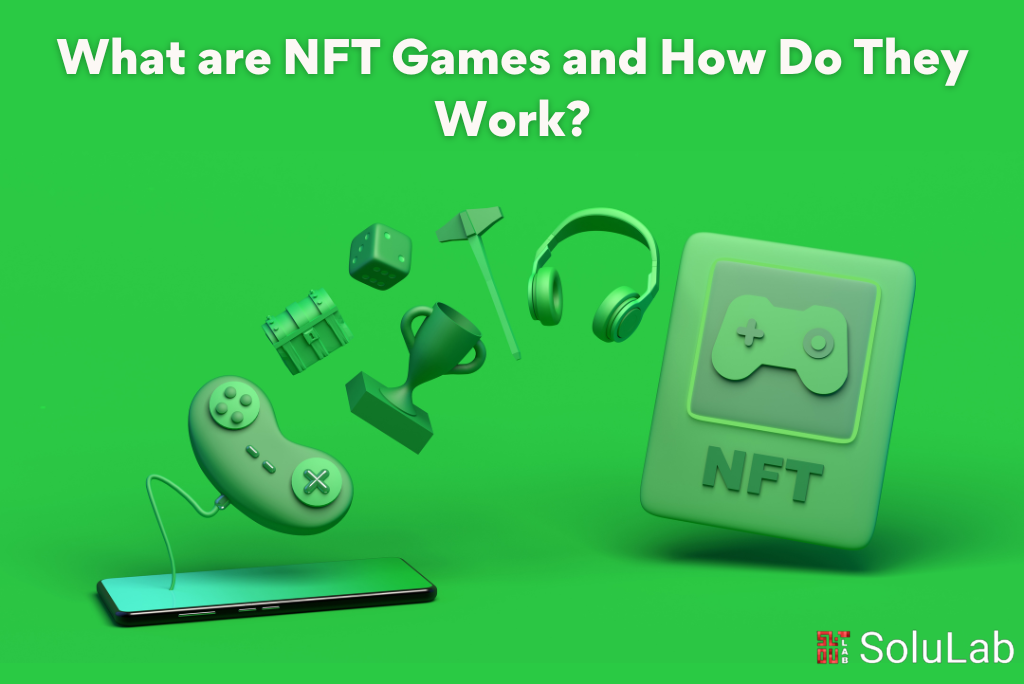 Are you interested in playing a game that can help you earn money too? The NFT games are here.  An NFT gaming market is more than buying non-fungible tokens and saving them on your digital crypto wallet. When it comes to features, NFT games have it all, player interactions and transactions of characters or avatars. Players can now make money in the form of NFT tokens. In this blog, we will learn about NFTs in gaming, their financial aspect, genres, top NFT games and much more. 
Understanding NFTs in gaming
Crypto money is similar to a digital wallet, where instead of money, you can store crypto. To simplify this further, crypto is a form of currency. Unique cryptographic tokens are used to play these games. Additionally, each NFT has an internal metadata system. Like an authenticated certificate, the metadata stored inside the NFT specifies what it stands for, its history, and the transaction record. 
NFT gaming differs from traditional gaming. Here, crypto money can also be used in the marketplace. To participate in a game, a participant must first register an account. It appears on a digital platform or mobile app. Installing an NFT wallet utilised in a game and having cryptocurrency wallets is required.
The financial aspect of NFT gaming
Here is how an NFT game functions financially. Its economy is based on in-game asset purchases, unlike traditional game monetisation, which involves users purchasing games or watching advertisements.
Players frequently need to purchase some gaming NFT assets to begin playing an NFT game. Additionally, game creators have listed in-game items for purchase on a marketplace. Further, game developers charge a fee for every platform transaction. There is an actual NFT marketplace for games where you can play your heart out and earn money.
What are In-game NFTs?
One method of earning money via NFT games is through in-game NFTs. Using this gameplay mechanic has been the standard way to make money off NFT games for many years. The worth of an item in the game will vary greatly depending on its aesthetic qualities, rarity, or function.
Read more: 8 Best NFT Games You Should Check Out in 2022
Popular genres in NFT games
Not sure what type of NFT game you wish to play? Check out these popular genres to choose from-
Action games – In this genre, the players usually engage in a battle to fight enemies. This can be using guns, grenades, one-on-one battles, etc. These games generally have action scenes. 
RPG – RPG stands for role-playing games. These games usually have a solid storyline, and the players are characters. These players have their avatars. RPG games are also popular for groups. To understand this, let's take the example of Jumanji. It was a popular RPG where a group of friends where each has their strengths and weaknesses, are stuck in the jungle on a mission. 
Sports games – If you are a crazy sports fan, this NFT gaming genre is meant for you. This genre doesn't need much explaining. It usually has football matches, car racing, etc., where the players compete with one another or the bot to win.
Strategy games – Making the right and wise decisions can be a tricky task. But if you feel good at it, these games are for you. You need to make a series of right choices or plan your actions ahead of time to win the game. 
Mechanics for NFT games
Here are some of the mechanics you need to know about – 
Resource collection – You need complete tasks or levels in these games. Based on your accuracy, speed, etc., you are scored. You shall receive tokens, coins, or points per your scores. Further, you may redeem these to upgrade your items. 
Breeding – These games require you to care for and nurture your digital pets or babies. These games need you or your character to work and provide for them. For example, in cattle, you are supposed to grow grass and feed them to sell their milk in the market and make money. 
Farming – Unlike the regular farming games where you need to buy seeds, grow crops and sell them to run farmland, these NFT games are different. In these games, players can buy and own digital land and sell it further. 
Top NFT Games that you Must know About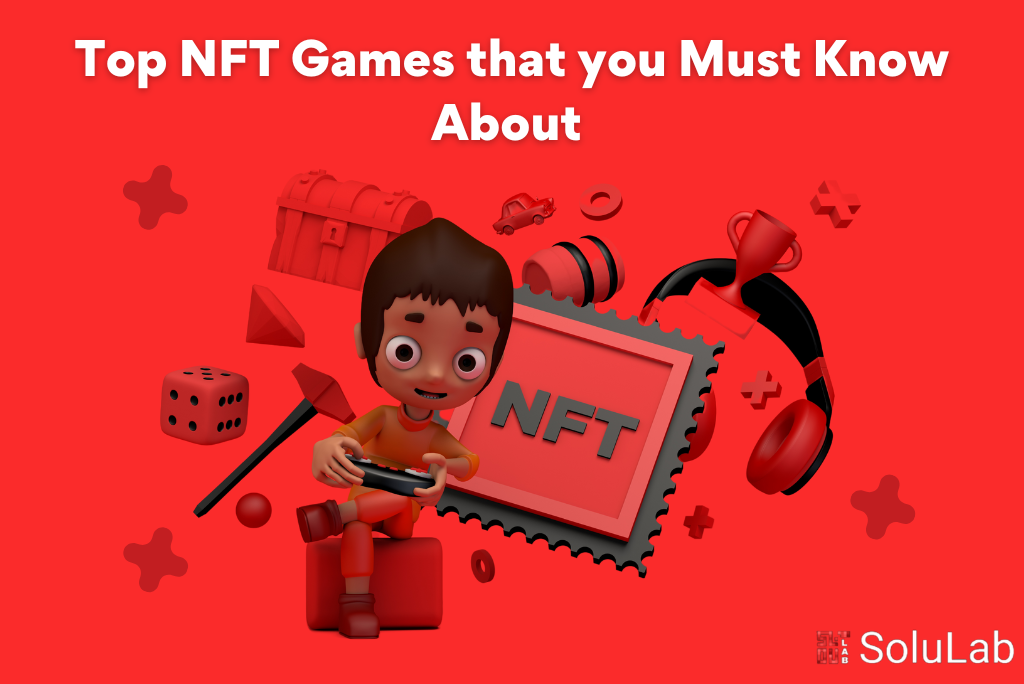 If you are ready to play NFT games and fill your crypto wallets, here are some of the most popular NFT games that you must know about – 
Axie Infinity
Would you believe that 2.8 million players play this game regularly? This is true! Axie Infinity is a leading and loved NFT game in the market. This game follows a play-to-earn system where the players earn AXS tokens within the gameplay. In this game, each player can nurture and care for their three digital pets called Axie. These Axie further have their offspring and pass their traits, strengths, and weaknesses to them.
Alien Worlds
Alien World is a play-to-earn game where the players earn in Trillium. The players use this to control planet organisations, where the players need to participate in councils and run for elections. Players can also go for missions and battles in the Metaverse.
Gods unchained
Gods unchained is another popular play-to-earn game where the players get about 140 free cards. Each of these cards has its strengths, and the players can trade these cards within the game. 
The sandbox
In reality, the sandbox is a lot like Minecraft but based on a community-driven NFT platform. Players here need to create their voxel ASSETS. These can further be marketed and sold in the gaming NFT marketplace.
Battle racer
Battle racer gives a different look to the original car racing games. To play this game, you also need to design your own car, with skill sets of your choice, such as speed, firing rate, defence Power, etc.
Conclusion
Have you tried these NFT games yet? NFT games are leading the market and are very popular. There is a game for every gamer, whatever their choice be. While playing these games, you can entertain yourself and earn a handsome amount. NFT games marketplace is a new reality.