On-demand App Development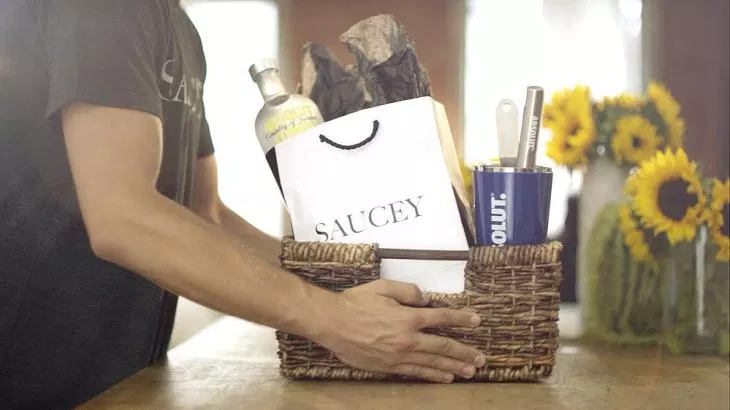 Ondemand applications help to bridge the gap between demand and supply. In most of the industries, the rate of demand by the customer market is higher than the rate of supply provided by the industry. With on-demand applications, all industries are able to instantly provide what the customer market needs and fulfill their requirement. Liquor has always been a product of inseparable value in many communities. This has increased the demand set by the customer for liquor products. Thus, there has been a rise in the development of liquor delivery apps.
On-demand app development cost depends upon the features offered by your ondemand liquor delivery app. On-demand liquor delivery app provides the user with the ability to order their preferred drinks, pay for their orders and also search and identify nearby liquor shops faster. On-demand apps also help the liquor business to generate a higher revenue and hopefully even generate higher profits.
Billions of people are drinking liquor every day and ondemand liquor delivery apps provide the means to meet the demand of every single person efficiently. This article discusses about the factors that are supposed to be considered and what it takes to develop a successful liquor delivery app like Saucey.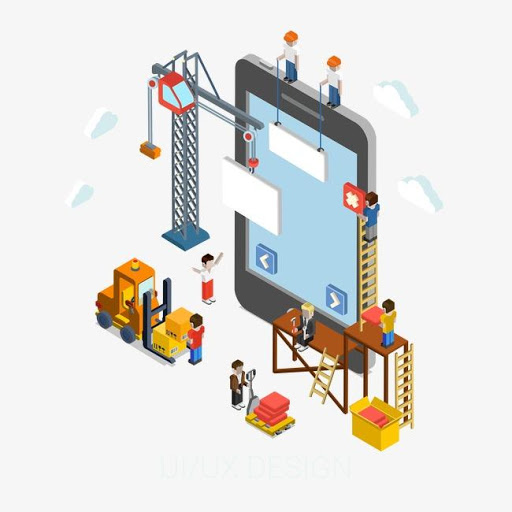 How To Deploy An Ondemand Liquor Delivery App Like Saucey
Following are some important features, which is all it takes to develop an efficient and customer engaging ondemand liquor delivery app like Saucey.
There are three panels that is important to be developed for a deploying a good operable ondemand liquor delivery app.
Panel focusing on the user
Following are the features that should be included in the user panel while developing.
Singing up/ Signing provide information on the user
New users must be able to create a portfolio for them that comprise of their information using the sign-up feature. This will be used for delivering their product or customizing services to better satisfy the user.  Existing users who already have a portfolio must be able to update their information and be able to sign-in hassle free to place orders.
Filtering options increase the uniqueness of your ondemand liquor delivery app
Your ondemand liquor delivery app must provide users with the ability to filter liquor products based on price, locality, taste, ratings and reviews of the liquor shop, time taken to deliver, etc. This feature will help the users to identify different liquor products and choose a product of their desire.
Take a visual tour of a marketplace that connects enterprise customers to local alcohol retailers, focusing on great deals.
Order tracking enhances the originality of the products delivered by your ondemand liquor delivery app
Users feel a sense of reliability and trust over the products delivered if they are able to track the order placed by them. Users should also be able to visibly see the source from where the liquor products are delivered. This creates an environment where users will believe in the authenticity of the products and services offered by your ondemand liquor delivery app.
Panel focusing on the liquor shops: Liquor Owner's Panel
Sign-in and Sign-up features catered for owners
Sign-up features from this panel should allow new liquor shops and bars to register themselves with your ondemand liquor delivery app. They should be able to create a portfolio which users can access to place orders. Sign-in features should support already existing owners to access information on user or update their profiles to provide better products and service.
Managing operations, products and services
This feature should allow the owners to specifically alter necessary information or categories of drinks based on year, taste, fermentation process that the liquor has undergone in the case of wine, etc. Owners must be able to manage operations such as delivery, accepting orders, logistics control, etc.
Rating and Reviews allow them to reach the customer
Owners of the liquor shop must be able to view the feedback and ratings about them given by the user. They also must be able to reply to the user for their feedback in order to reach them and show evidence that the user or customer is valued. This would increase the ratings of your ondemand liquor delivery app as it connects the liquor shop and the user or customer.
Panel focusing on administration: Administration Panel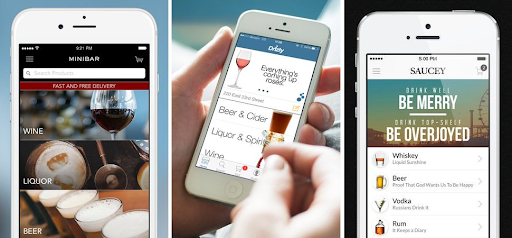 Sign-in features for admin provides control
These features allow administration to better manage the data and information shared by the user or owner. This helps to maintain a disciplined functionality over visible data and provides security and privacy for users and the owner. Using this feature the administration can manage operations and process request accordingly.
Payments is one of the important features to be developed
Every order placed by the user must be paid and your on-demand liquor deliver app must provide different payment options such as credit cards, debit cards or cash on delivery. Users must be able to choose a payment mode which is convenient for them.
Settings allow you to update or upgrade your ondemand liquor delivery app
With these features, you can update your ondemand liquor delivery app with new products or services offered by the liquor shop owner. This is also in turn provides a competitive advantage and a unique selling proposition for your business.
Cost of Developing ondemand Liquor Delivery App
At SoluLab, we have developed similar ondemand app, Bevvi. And based on our experience we would like to share an approximate development cost to develop your ondemand liquor delivery app like Saucey.
Cost of developing a complete dashboard is around USD 24000. Totally the approximate cost of developing ondemand liquor delivery app is around USD 84000.
Conclusion: on-demand technology provides you better opportunities if you develop your ondemand liquor delivery app with right features
With the changing technology, today is better than any day to develop your ondemand liquor delivery app like Saucey because the demand for it is constantly high. Also, it provides you with the advantage ahead of any competitor. Make sure that any feature you develop supports the growth of your business and does not hinder it. Good Luck.