Our Wearable App Development Company Services
Wearable Apps Development Consulting

SoluLab offers top-notch wearable apps development consulting services by offering valuable inputs to ensure a smooth journey in opting for a wearable application without any kind of interruption.

Custom Wearable Apps Development

Our customized wearable app development services cater to the varied requirements of different wearable applications in the best possible manner to provide a fantastic user experience.

UI/UX Design for Wearable Apps

Our wearable app development team provides complete UI/UX design services and solutions to craft stunning wearable applications that offer a seamless experience to every user using the app.

IoT-Based Wearable Apps Development

As a premier wearable app development company, we craft superior wearable applications leveraging the power of IoT to make it even more convenient for every user who uses the app.

Smart Watch Wearable Apps Development

The team of experts at SoluLab develops stunning smartwatch applications with a wide array of features and functionalities to cater to the varied user requirements in the best possible manner.

Wearable Apps Support and Maintenance

We at SoluLab offer complete maintenance and support services & solutions to ensure the smooth running of wearable applications without compromising their functionality.
Our Wearable App Development Technology Stack
Why Choose SoluLab as Wearable App Development Company?
SoluLab is a leading wearable application development company catering to the varied requirements of different categories of wearable apps in the best possible manner. Our team of experts helps in unlocking the true potential of wearable apps to provide every user with a futuristic experience.

7+ years of market experience

Expert wearable app developers

Certified and trained experts

Use of modern tools and tech

High-end post-development support

State-of-the-art infrastructure

100 % client satisfaction

Client Testimonials
"I must say that SoluLab's technical knowledge and project management skills have amazed me. A must-have for any blockchain project. It's a big time saver when compared to the cost it would take to handle this manually."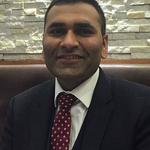 Adil Abbas
Founder, Igniter100
"They have continued to give exceptional service and support throughout the development and have always worked to satisfy our diverse demands as the project has advanced. SoluLab's White label real estate tokenization has revolutionized my investment opportunities. It's efficient, secure, and offers instant liquidity. Highly recommended!"

Scott Miller
Data Architect, Padgett Law Group
"I had heard a lot about SoluLab when it comes to the blockchain, but never thought they could do wonders while integrating real estate with blockchain. I am very impressed. We were able to reach out to hundreds of past customers and solicit reviews we certainly would not have gotten otherwise "

Shaily Srivastava
Co-founder and CEO, Acreage
Latest Blogs
Neeraj Raisinghani
Discover NFTs in gaming: unlock the power of blockchain for unique and valuable digital assets. Explore the transformative potential now!
Neeraj Raisinghani
NFTs redefine digital ownership and creative expression. Explore their workings and applications in gaming, art, and diverse industries.
Kajol Wadhwani
Learn all about Ethereum and smart contracts and how they revolutionize transactions with decentralization.
Tell Us About Your Project