Blockchain Development Company in Ukraine
Blockchain is decentralized platform that operates without any requirement of a central authority and thus has the ability to provide all appropriate parties involved in an operation with the necessary accessibility. Every blockchain developers aims and focuses on developing decentralized applications (dApps) that enhances the user experience by providing unrestricted and unlimited access to data and information.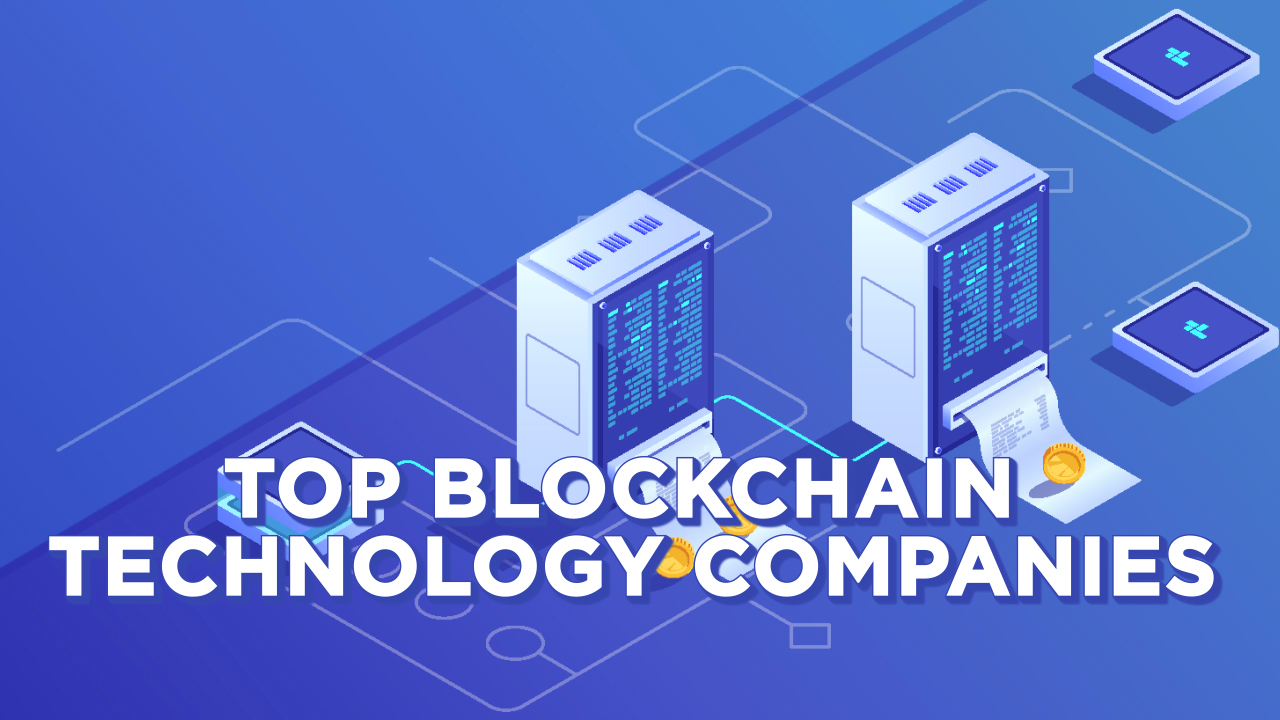 Blockchain is revolutionizing every industry by providing faster transaction speed and more enhanced security and privacy to the user with high encryption and unique identification keys or digital ID's. Ever since the potential of blockchain was realized, the demand for blockchain development has increased around the world in the global IT market.Since this decentralized technology is new, not everyone has the right expertise to develop a successful blockchain based project. Thus, it is better to outsource and render the service of a blockchain development company.
Since Ukraine is known for its large talented personnel that it can offer, outsourcing blockchain development companies from Ukraine might be a smarter choice. This article discusses about some of the best blockchain development companies in Ukraine.
Blockchain Development Companies in Ukraine
SoluLab
SoluLab is  recognized as the topmost global Blockchain Development Company and Smart Contracts Development Company in 2018, as awarded by Goodfirms, Clutch and Upwork. It is also recognized as the top enterprise app development company. It has a global recognition with offices located in India, New York, UAE, Australia, and other parts of US. Since its inception in 2014, SoluLab has helped entrepreneurs, startups and small businesses to launch digital initiatives to market faster without compromising quality. We have been proved technically so potential and competent  that some of our products have even helped to raise Venture Capital funding.
Our specialties include: Smart contract development and audit, private blockchain development, ICO development and launch, crypto wallet development and hyperledger and multichain development among others.
ELEKS
They have 26 years of experience in software development, with a team of 1000 to 10,000 people and they are located in Lviv, Ukraine. They provide innovative blockchain technology solutions and the love they have for all their customers makes them provide solutions with utmost productive efficiency. Their competencies include software engineering, technology consulting, data science, business analysis, etc.
They work on fixed projects with a fixed price and ensure that the scope of the project meets all the expectations set by their customers and clients. They also own the risks of the projects that may arise during development and they state that they require no supervision from the client's side.
Some of their clients are Aramex, Eagle and Russmann.
S-PRO
They have a team of 50 to 249 people and are located in Zaporizhia, Ukraine. They focus of creating products and solutions for the clients in such a way that their solutions are products are market ready and also have an opening for future upgrades and updates.They are known for the impossible goals they set in every project and still achieve them.
They are customer oriented, technology focused and driven by innovation who proactively find new solutions.
One of their key clients is easySoft.
Existek
They have a team of 250 to 1000 people and are located in Vinnytsya, Ukraine. They focus on easing the burden that lies on the shoulders of the clients by supporting them with their expert services at all stages of the project. They provide expert guidance for any project required and ensure that the end result project is market ready for success.
They highly value ideas and requirements of the clients. After gathering ideas and requirements, they try to map it and manage the process with optimal use of resources. They use the scrum methodology to adapt to any problem that they come across while developing a project. This scrum methodology is a way of meeting requirements of a project with the approach of to-do, doing and done, when the developing environment has changed and may seem impossible.
Some of their key clients include textpilot and JMIW (Just make it work).
Zfort Group
They have a team of 50 to 250 people and are located in Kharkiv, Ukraine. They are known for building custom projects and dedicating their teams to a client's project 24/7 to achieve the desired outcome.
They value their clients and every single personnel who works within their company as they take pride in their value and people. They ensure quality and excellence in every operation and every stage of all projects. They believe in transparency and thus operate in a way where the client is given access to hold them accountable for any business practice. They have high visions and thus look at the long-term goal, this allows them to have a long-lasting relationship with their clients too.
One of their key clients is Nova Scripts Central.
Pragmatic DLT inc
They have a small team of 10 to 50 and are located in Lviv, Ukraine. They are known for the timeline they fix for every project of theirs and produce a successful project before the deadline of their set timeline.
They take 3 to 5 days for a solution discovery session; 2 to 4 weeks for providing proff of concept development and 3 to 4 months for developing a minimum viable product. The company states that when clients come to them for project solutions, they ignore the hype and focus on the business at hand. Also, they inform their clients that they will be ready for brutal honesty in all operation anytime. This encourages the clients to be open and have a smooth relationship.
Some of their key clients are ICO FORTRESS and EMURGO.
Quick Read: Distributed Ledger Technology vs Blockchain – Know The Difference!
Conclusion:Each blockchain development company has their own unique identity
It is not easy to be a part of a new technology community, especially when it is a technology like blockchain. This is because of the lack of expertise and knowledge in the field of decentralized platforms and decentralized operations. But, yet, these companies are some of the top blockchain development companies located in different part of Ukraine, who strive hard to be a part of the next big technology.
Look at all the blockchain development companies unique services, how they treat their clients and understand what's the most they value, before choosing a blockchain development company. Good Luck.