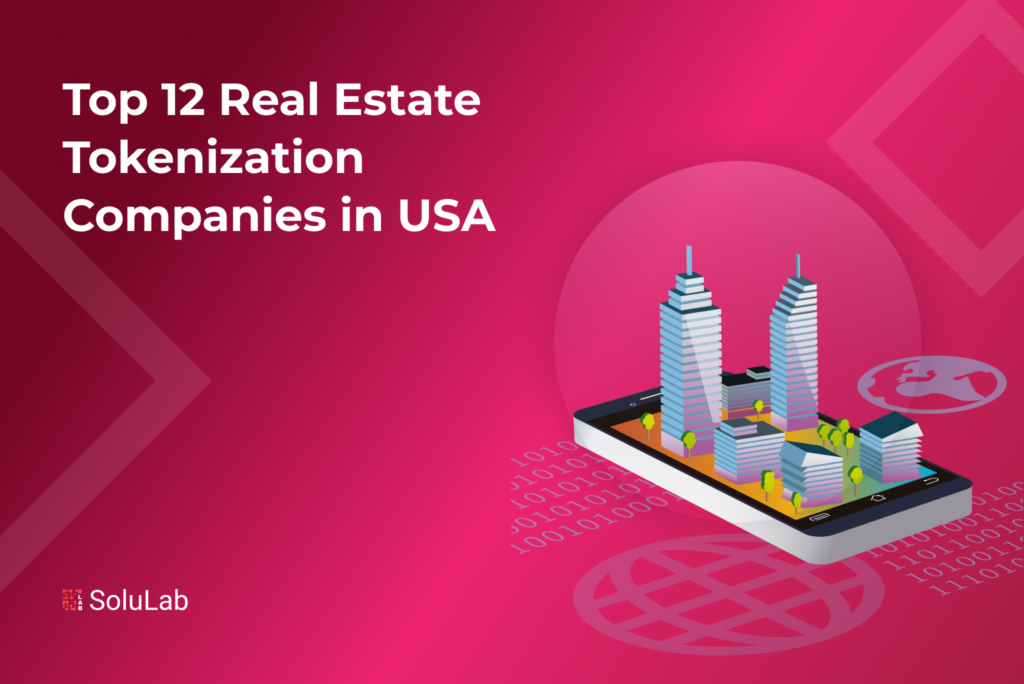 The real estate industry is swiftly adopting tokenization, and conventional real estate institutions are working with technology suppliers to investigate the tokenization of loan or equity. We anticipate that increasing investor access to high-quality real estate assets will revitalise real estate investment as more and more technology-backed real estate initiatives come to fruition.
The creation of high-quality assets and the financial know-how of a growing network of conventional real estate players will be advantageous to technology providers. This blog explores the top real estate tokenization companies in 2023.
Real Estate Tokenization: A Revolutionary Concept in Investing
In the financial sector, tokenization, which allows investing in the form of digital tokens backed by physical securities or assets, is a fast-growing field. Blockchain technology, a sort of distributed ledger that protects identical copies of data throughout an authorized stakeholder network, is at the heart of tokenization.
Tokenization, which makes use of blockchain technology's immutable security features, enables digital fractional ownership with safe transaction records and quick settlement procedures. Real estate has always been one of the least liquid asset sectors due to the high capital requirements and time-consuming, expensive transaction procedures.
Real Estate Investment Trusts (REITs) have outperformed other major asset classes over the long term as a more liquid means to access the real estate market. A real estate asset is divided into manageable pieces or tokens, and each token is represented as a digital token on a blockchain through the process of real estate tokenization. This makes it possible for investors to purchase and sell fractional ownership of real estate assets more easily and profitably than they could before.
How Was the List of Top Real Estate Tokenization Companies Compiled?
Obtaining excellent outcomes in selecting the top real estate tokenization companies was no easy feat. However, we achieved this by thoroughly considering the following criteria.
Experience and track record in the real estate industry

Number of successful tokenization projects completed

Reputation among industry peers

Technology and infrastructure in place to support tokenization projects

Security and reliability of the platform

Ability to scale for larger projects

Approach to compliance and regulatory issues

Understanding of local laws and regulations

Ability to navigate complex legal frameworks

Level of support and guidance provided to clients throughout the tokenization process

Availability of dedicated project managers and technical support

An overall approach to customer service and satisfaction

Interested? Here are the Top 12 Real Estate Tokenization Companies.

1. SoluLab
SoluLab offers a blockchain-based platform for real estate transactions, which can be easily integrated into any real estate website. Their web application is very user-friendly. The real estate tokenization platform ensures that all concerned parties are informed in real-time and may connect with each other through a user-friendly interface that complies with established standards thanks to smart contract technology and numerous blockchain technologies. With the assistance of advanced dashboards/widgets, buyers and their agents can submit offers directly from online real estate listings.
The company has earned the trust of esteemed organisations such as Waterton, The Corcoran Group, Freeman Webb, Global Switch, Lessen, Orchard, Qualia, and many others. It has been recognized as one of the top Blockchain development companies by Goodfirms, Clutch, and Gartner.
$25 - $49 / hr
50 - 249
2014
Los Angeles, CA, USA
Disney, Mercedes Benz, Goldman Sachs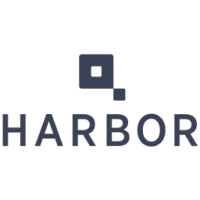 2. Harbour
Founded in 2017, Harbour is a real estate tokenization business. The company aims to democratise entrance to real estate investing by making it more manageable, faster, and affordable for anyone to invest in high-quality real estate assets. Unlike previous techniques, Harbor's platform enables investors to acquire and sell fractional ownership of real estate assets more effectively via Tokenization. Each token is a fractional ownership interest in the underlying real estate asset.
The platform at Harbour is made to adhere to securities laws. The business employs a group of knowledgeable securities attorneys who work to guarantee that all transactions on the platform are legal. Investors, including Pantera Capital, Coinbase Ventures, and Andreessen Horowitz, have contributed more than $100 million to Harbor's fundraising. Additionally, the business has formed alliances with other real estate investment companies, including iCap Equity and Camber Creek.
$100-200
10-50
2017
San Francisco, CA
Morgan Stanley, Goldman Sachs, and Citigroup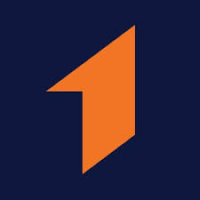 3. Roofstock
One of the businesses utilising technology to make it simpler for investors to purchase and sell real estate is Roofstock. An online marketplace called Roofstock allows users to buy and sell single-family rental homes.
Rich Ford, Gregor Watson, and Gary Beasley launched the business in 2015 based out of Oakland, California. Investors may buy pre-screened, turnkey rentals from Roofstock that have the potential for cash flow and appreciation. Investors may access comprehensive property details, including images, videos, and rental history, on the company's website. Additionally, Roofstock provides services for property management and finance.
$50-100
50-100
2014
Atlanta, GA
Individual investors and accredited investors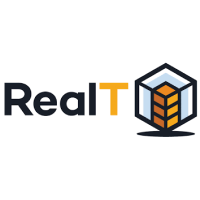 4. RealT
Among the world's top providers of real estate tokenization, RealT is revolutionising how people invest in real estate. They provide a fresh and cutting-edge method for investing, opening it up to more individuals. RealT intends to make real estate investment more accessible by using blockchain technology to tokenize properties and allow for fractional ownership.
This implies that investors can obtain proportionate returns on their investment even if they only own a small share of a property. Real estate deals may be difficult and drawn out. The platform provided by RealT makes it easier to acquire and sell real estate assets, increasing liquidity.RealT is a dynamic and forward-thinking business with tremendous development potential.
$50-100
5-10
2015
Austin, TX
Individual investors and accredited investors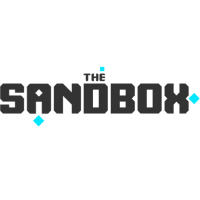 5. Sandbox
The Sandbox may be characterised as a virtual world-based real estate firm. They sell virtual land that can be bought using their utility token, $SAND, instead of real estate. By adding items and erecting virtual structures, gamers have the freedom to design their own special gameplay experiences in this virtual world.
The Sandbox also allows users to combine numerous pieces of land they own into Estates, much as real estate developers combine properties to finish bigger developments.
$50-100
10-50
2019
San Francisco, CA
Individual investors and accredited investors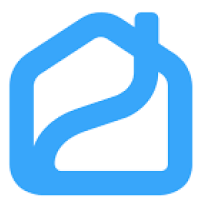 6. Propy
Propy is a comprehensive real estate platform that offers a wide range of properties, making it easy for users to find their dream homes. In addition, Propy assists with buying and selling properties, including the negotiation process with sellers. In January 2022, Propy introduced a revolutionary NFT platform in the United States, enabling the trading of real-world properties as NFTs.
This innovative platform utilises advanced blockchain technology to give buyers access to legal documents and allow them to prove their ownership in minutes. It is important to note that the ownership of the property is not fractional, meaning that when a property is purchased in Florida, the buyer becomes the sole owner of a US-based entity that owns the land.
$50-100
10-50
2013
San Francisco, CA
Individual investors and accredited investors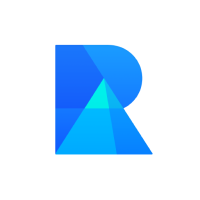 7. Republic
Republic, a market leader, offers real estate tokenization services. Investors may purchase and sell real estate tokens in lower amounts using Republic's tokenization platform. As a result, investors may take part in real estate projects with fewer investment requirements. The tokenization platform provided by Republic is safe and open.
On the blockchain, investors may observe all transactions and keep track of their assets. Republic allows investors to invest in a range of real estate ventures, including single-family houses, apartment complexes, and commercial properties. In order to assist investors in learning more about real estate tokenization, Republic also provides several educational tools.
$50-100
50-100
2016
New York, NY
Individual investors and accredited investors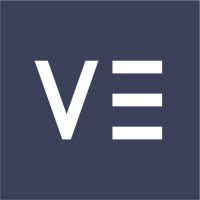 8. Vesta Equity
Vesta Equity is a groundbreaking Real Estate NFT marketplace offering a novel property ownership approach through blockchain technology. Launched in Algorand in February 2022, this platform connects property owners with investors via an innovative marketplace and suite of tools.
One of the key features of Vesta Equity is its ability to tokenize property and enable negotiations and agreements on the percentage of ownership, allowing investors to retain full residential rights through the platform. Unlike traditional forms of property investment, no monthly payments are required, and investors can participate in the property's appreciation. With Vesta Equity, the world of real estate investment is revolutionised.
$150-200
10-25
2017
San Francisco, CA
Individual investors and accredited investors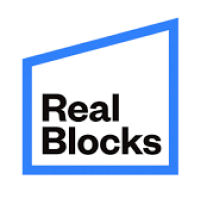 9. RealBlocks
RealBlocks uses blockchain technology to provide a more safe and effective investment platform, taking a novel approach to real estate investing. It's simple to understand why their novel method has grown in popularity in recent years.
RealBlocks offers investors the advantages of a more transparent and streamlined investing procedure, making it a desirable choice for individuals wishing to enter the real estate market.
$100-150
50-100
2016
New York, NY
Individual investors and accredited investors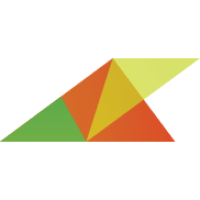 10. Appdupe
The main goal of Appdupe is to eliminate conventional obstacles to entry in real estate investment. They want to increase accessibility for all people, regardless of background or financial situation.
This is accomplished by combining cutting-edge technology with a dedication to offering top-notch customer service. Appdupe has since grown swiftly to be among the top real estate tokenization businesses available.
$150
100+
2014
New York City, NY
Individual investors and accredited investors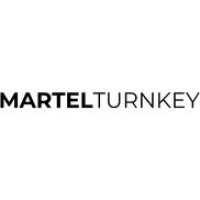 11. MartelTurnkey
Martelturnkey is a unique real estate tokenization business that offers turnkey investments, which are homes ready for immediate occupancy or rental after purchase. This hassle-free investment strategy is popular among investors who want to avoid any complications.
Investing in tokenized real estate with MartelTurnkey has many advantages over traditional real estate investments. Tokenized real estate is more liquid, so buying and selling shares is easy. Additionally, it's more affordable, with shares of properties obtainable for investment for as little as $50. Finally, tokenized real estate investments offer more transparency, allowing investors access to all investment details, including the property's location, condition, and financial performance.
$50-100
10-25
2018
Miami, FL
Individual investors and accredited investors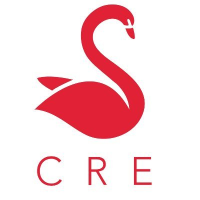 12. Redswan
With the help of Redswan, investors may purchase and sell fractional ownership in properties on a blockchain-based platform. Redswan provides tokenized real estate investments. This is a novel idea in the world of real estate investing, but it has caught on thanks to its higher flexibility and potential for huge profits.
RedSwan has already tokenized commercial real estate valued at over $2.2 billion. Over the following several years, the business intends to tokenize an additional $4 billion worth of property. More and more real estate assets will probably be tokenized as this technology develops.
$50-100
10-25
2019
San Francisco, CA
Individual investors and accredited investors
Concluding Remarks
In closing, firms that tokenize real estate provide a viable answer to the problems that traditional real estate investment models have. By utilising blockchain technology, these businesses give investors access to a larger variety of investment possibilities with more transparency and security.
We anticipate seeing an increasing number of real estate tokenization projects/businesses emerge as the industry continues to change, providing cutting-edge solutions to the constantly shifting demands of both investors and property owners. It is worthwhile to investigate the advantages of this fascinating new area of real estate investing, regardless of your level of experience.
SoluLab offers a fully-customized white label solution for crypto real estate tokenization, featuring support for multiple blockchains. With this cutting-edge platform, individuals and businesses can revolutionize the process of buying and selling tokenized real estate, elevating the entire experience. Whether you are a real estate company, a financial institution, or a tech entrepreneur, SoluLab's expertise and advanced technology enable you to launch your own branded real estate tokenization platform. Don't miss out on this opportunity to redefine the future of real estate transactions. Contact SoluLab today to get started on creating your own white label real estate tokenization platform and take the real estate market by storm.

FAQs
1. How does real estate tokenization work?
A top blockchain platform is often used for real estate tokenization. First, the property is digitally transformed into tokens, each of which denotes a little portion of ownership. Investors can then purchase and sell the tokens on the blockchain network when they are sold to them.
2. What are the benefits of real estate tokenization?
Real estate tokenization has a number of advantages, including:
Increased accessibility: Accessibility is improved because real estate tokenization allows those with limited financial resources to invest in real estate. This is due to the fact that purchasing tokens is usually significantly less expensive than purchasing an entire property.
Liquidity growth: Real estate tokenization facilitates the buying and selling of real estate assets. This is due to the fact that the tokens may be traded on an always-available blockchain network.
Cost savings: Using real estate tokenization can lower the price of purchasing and selling real estate. This is because an intermediary, like a real estate agent, is not required.
3. What are the laws and regulations surrounding real estate tokenization?
Different nations have different real estate tokenization laws and regulations. Real estate tokenization is permitted in some nations but not in others. Before investing in real estate tokens, it is crucial to review the rules and regulations in your nation.
4. What are the tax implications of real estate tokenization?
Real estate tokenization's tax ramifications differ from nation to nation as well. The proceeds from the sale of real estate tokens may be subject to capital gains tax in some nations while regular income tax in others. To learn about the tax repercussions of purchasing real estate tokens, speak with a tax professional.