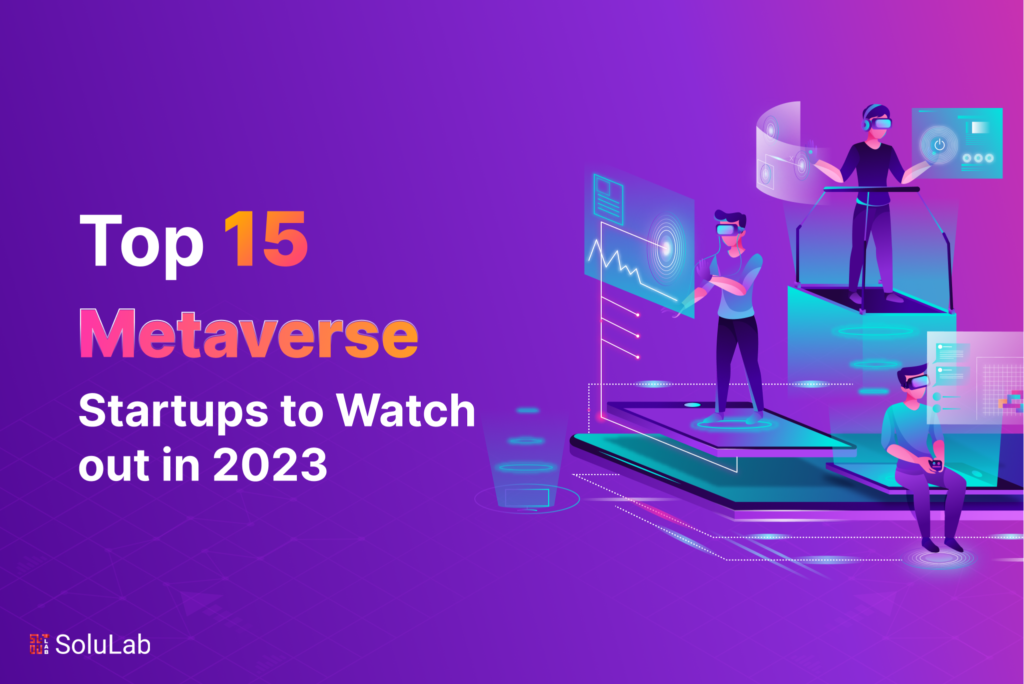 Metaverse has become a very common term in recent times. However, the term is not new since it was first coined by Neal Stephenson in the year 1992 in his science fiction novel Snow Crash. Metaverse has recently become a buzzword. Further, it gained popularity due to Facebook's rebranding into Meta. Slowly and steadily, a number of tech giants started to show interest in the Metaverse, with a notable volume of investment flowing into the same.
The virtual world of Metaverse is increasing its popularity day by day, and a huge number of startups are playing a crucial role in further enhancing its popularity among all. Most importantly, several businesses are looking forward to hiring Metaverse development companies to leverage the potential of the technology at its best.
Here are the Top 15 Metaverse Startups in 2023.
Let us now have a look at the top 25 Metaverse startups that are pumped up to contribute to the field.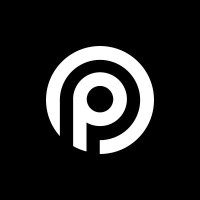 1. PlayersOnly
PlayersOnly is the world's first Web2 + Web3 sports ecosystem where athletes, teams, fans, and brands can interact while building a global community. It starts with the social media app that helps every athlete in the world reach greatness by providing a platform to showcase their skills.
$25
2-10
2021
California, USA
Brands, Influencers, and Gaming companies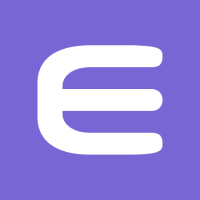 2. Enjin
Enjin is a blockchain tech company building products that make it easy for everyone to use next-generation non-fungible tokens (NFTs). The Enjin ecosystem is fueled by Enjin Coin (ENJ), an Ethereum-based cryptocurrency used to directly back the value of Enjin-powered blockchain assets.
$20
51-100
2009
Singapore
Game developers, Gamers, and Collectors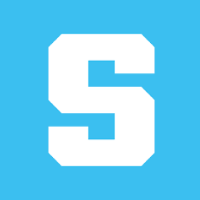 3. The Sandbox
The Sandbox is a user-generated, virtual-gaming world where players can build, own, and monetize their gaming experiences. It features 3 main components: a Voxel editor software (Voxedit), a Marketplace, and the Game Maker. players can transfer their assets from one game to another, retaining digital scarcity, security, and authenticity.
$55-$90
101-250
2011
California, United States
Creators, Gamers, and Businesses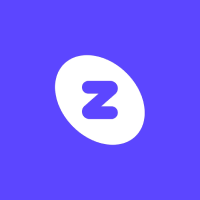 4. Zepeto
ZEPETO is a metaverse providing the next generation with freedom of identity in the virtual space. With over 300 million lifetime users, ZEPETO is the fastest-growing avatar platform in Asia. It is most popular among Gen Zs, who express themselves while meeting, collaborating, and creating with others.
$25
100
2018
Seongnam, South Korea
Individuals and Businesses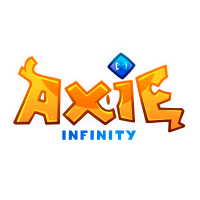 5. Axie Infinity
Axie Infinity is a Pokémon-inspired universe where anyone can earn tokens through skilled gameplay and contributions to the ecosystem. Players can battle, collect, raise, and build a land-based kingdom for their pets. The game is centered around collectible digital pets that can be bred, battled, and traded. These digital pets come in the form of NFTs.
$55
11-50
2018
Ho Chi Minh City, Vietnam
Players and Investors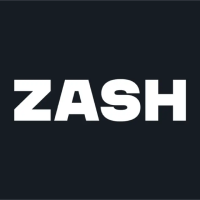 6. Zash
Zash leverages Web3.0 technologies to develop a social investing network for crypto investors. The startup's social network is creator-led, allowing retail investors to create communities and learn from each other. It offers a set of tools that allows creators to create investing ideas and share them with followers. By leveraging and combining metaverse and the creator economy, the startup's solution advances retail investing to attract new retail investors, particularly from the younger demographics.
$90
10-49
2021
London, United Kingdom
Brands, Influencers, and Gaming companies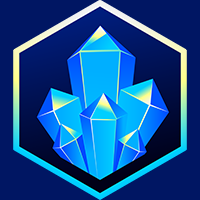 7. GuildFi
GuildFi is the interconnected Web3 ecosystem of games, NFTs and communities, with an aim to maximize players' benefits and enable interoperability across the metaverse.
$45
11-50
2021
Bangkok, Thailand
Gamers and Investors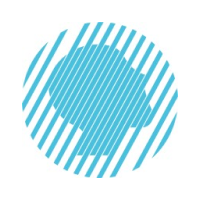 8. Union Avatars
Union is a company blurring the lines between the virtual world and reality, a unique experience like you've never lived before. As digital transformation accelerates, Union leads the production of realistic 3D avatars for virtual worlds. Their mission is to help shape the future of virtual identity in the metaverse.
$25-$40
10-50
2020
Barcelona, Spain
Individuals and Businesses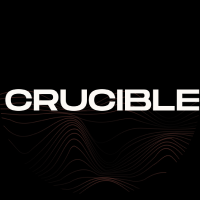 9. Crucible
Crucible lives up to its name by giving people the ability to store all of their metaverse-related assets in a single, secure location. It's also one of the metaverse startups which uses WebVR to add VR technology to the standard web. On top of this, Crucible also stresses the importance of an open metaverse that everyone can access in various ways.
$25
50
2018
London, United Kingdom
Gamers and Investors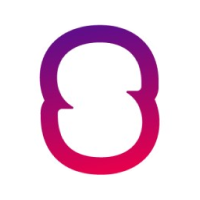 10. Supersocial Inc.
Supersocial is a metaverse company. It operates a cutting-edge studio and a next-generation agency, developing, producing, and publishing world-class games, experiences, and brand worlds on Roblox and other emerging platforms. Our mission is to create and empower digital communities to play, explore, socialize and meaningfully express themselves in the next era of the Internet.
$20
11-50
2020
New York, United States
Brands, Influencers, and Gaming companies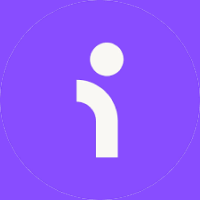 11. Inworld AI
Inworld AI is driven characters have deep memories, lifelike personalities, and engaging conversations. Inworld uses advanced AI to build generative characters whose personalities, thoughts, memories, and behaviors are designed to mimic the deeply social nature of human interaction.
$25
11-50
2021
California, United States
Businesses and Organizations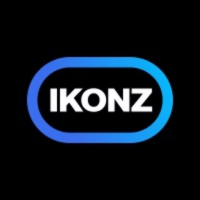 12. Ikonz
Ikonz is a metaverse startup that offers a wealth-building platform for this new digital domain. Ikonz is working to bring some of the biggest icons and notable IPs to the metaverse through NFTs. Ikonz specializes in helping people navigate the various complexities of metaverse upscaling and monetization.
$15
50
2021
Hyderabad, India
Individuals and Businesses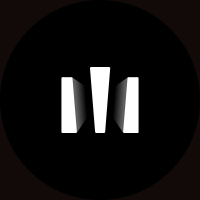 13. MetaMundo
MetaMundo is a curated marketplace for 3D scenes and assets, enabling anyone to own high-quality 3D NFTs for use across the open metaverse. Powered by web3 technology, the scenes and assets available on MetaMundo are verifiable on the Ethereum blockchain. MetaMundo is backed by acclaimed metaverse funds, advisors, and angel investors.
$250
11-50
2021
Saint Kitts and Nevis
Adidas, Gucci, Dolce & Gabbana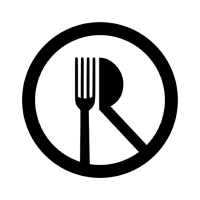 14. OneRare
OneRare is the world's first 3d Metaverse for the global Food & Beverage Industry. They are building the first Tokenization layer that celebrates Food in Web3 - creating an immersive & Gamified experience for foodies worldwide. Immerse in our Gamified Foodverse to create Dishes | Play-to-earn Farm, Farmer's Marketplace, Kitchen, & Mobile Gaming Playground.
$100-$150
11-50
2021
Dubai, United Arab Emirates
McDonald's, Coca-Cola, Pepsi
15. Cope.Studio
Cope.Studio is a moonshot factory for the Metaverse. Founded as a startup studio, Cope evolved into Metaverse specific studio that combined the fields of design, NFTs, DAO, and VR/AR to create pioneering launches with builders.
$150
11-50
2020
Bangalore, India
Nike, Puma, Under Armour
Conclusion
All the Metaverse startups mentioned above are trying to bring about their creative inputs to further enhance Metaverse's functionality as well as usability. It is quite rightly said that the Metaverse is all set to be the next evolution of the internet and will take a number of forms, such as gaming, business meetings, online communities, and many more. Metaverse is still in its budding phase, and we need to wait and see what the future has in store for Metaverse.
SoluLab, a leading Metaverse development service provider, transforms dream Metaverse projects into reality with premium quality solutions. They leverage top-notch tools and ultra-modern technologies to cater to diverse project needs, offering customized Metaverse technology solutions. With their proficient team of Metaverse experts, businesses can capitalize on the rapid growth and emerging popularity of the Metaverse by launching their own immersive virtual reality experiences. SoluLab's skilled Metaverse developers craft engaging 3D environments, gaming solutions, and virtual marketplaces, ensuring the ultimate Metaverse experience. For those looking to explore new possibilities in the virtual world, SoluLab's Metaverse development services open up an array of opportunities. To embark on this journey, contact SoluLab today and witness the power of the Metaverse firsthand.

FAQs
1. What is the Metaverse?
The Metaverse is a collective virtual shared space, often built using emerging technologies like virtual reality (VR) and augmented reality (AR). It is an immersive digital universe where users can interact with each other and digital objects in real time. In the Metaverse, people can engage in various activities, such as socializing, gaming, shopping, attending events, and even working, all within a virtual environment.
2. How is the Metaverse developed?
Metaverse development involves a combination of cutting-edge technologies and creative design. Developers typically use game engines and virtual world platforms to build the foundation of the Metaverse. They integrate elements like 3D modeling, physics simulation, networking, and AI to create interactive and immersive experiences. Blockchain technology is also becoming popular in the Metaverse for secure asset ownership and decentralized economies.
3. What are the potential applications of the Metaverse?
The Metaverse has a vast array of potential applications. It can revolutionize industries such as gaming, entertainment, education, healthcare, social networking, and remote collaboration. In gaming, players can experience more immersive and persistent game worlds. In education, students can participate in interactive and experiential learning environments. Additionally, the Metaverse can offer new avenues for businesses to engage with customers, host virtual events, and create unique branding experiences.
4. How does Blockchain technology relate to the Metaverse?
Blockchain technology plays a significant role in the Metaverse by enabling true ownership of virtual assets. Non-fungible tokens (NFTs) on blockchain platforms allow users to buy, sell, and trade virtual items, art, and even virtual real estate. This enhances the user experience and opens up opportunities for creators to monetize their content. Moreover, blockchain's decentralized nature provides security and transparency, which is essential for virtual economies and marketplaces.
5. What opportunities does Metaverse development embrace?
Metaverse development embraces numerous opportunities that pave the way for exciting advancements. One of the key prospects is crafting seamless and immersive experiences that can effortlessly accommodate a vast number of users in real time. This involves effectively addressing concerns related to latency, robust server infrastructure, and sufficient bandwidth to enhance user experiences. Moreover, promoting user safety and cultivating a respectful virtual environment to prevent virtual crimes, such as fraud or harassment, are vital aspects of this development.