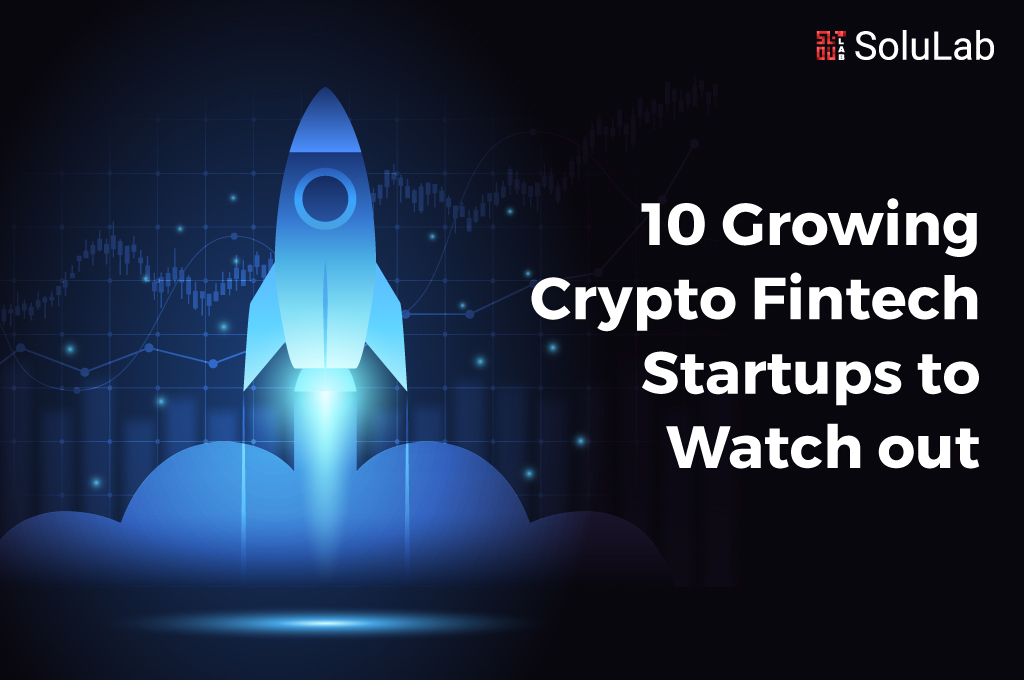 1. TaxBit

Designed by CPAs and Tax Attorneys, TaxBit is the leading tax and accounting solution for the digital economy. TaxBit's customers include the world's top exchanges, institutional investors, governments, and individuals. As the first and only company to build real-time ERP accounting software for commodities, equities, and other digital asset investments, TaxBit provides enterprise clients with seamless end-to-end solutions including core accounting suite, customer management suite, and form issuance. TaxBit Consumer makes filing taxes on digital asset investments simple and painless while equipping them with real-time directional insights 24/7, 365. 
Location: USA

Industry: Finance
 2. Securrency

Securrency is a blockchain-based financial markets infrastructure company focused on building a financial ecosystem to optimize financial logistics to enhance capital formation and stimulate global liquidity. Securrency is driving change at the core of financial services via a fully-interoperable distributed identity and compliance framework with state-of-the-art infrastructure designed to bridge legacy financial platforms to next-generation blockchain networks. One of the most advanced regulatory technology providers in the industry, Securrency has developed integrated, scalable, and universal compliance tools that automate enforcement of multi-jurisdictional regulatory policy.
Location : USA

Industry : Finance
3. Algo Trader

AlgoTrader is the global leader in institutional trading technology for digital assets that covers the entire trade lifecycle from pre-trade risk checks to order generation, automated settlement and custody reconciliation – offering best-in-class infrastructure for financial institutions. By supporting direct market access, seamless custody and core banking integration as well as full trade lifecycle automation, the AlgoTrader platform streamlines digital assets trading. Developed by a team of trading system veterans and crypto asset experts, AlgoTrader offers integrated infrastructure solutions that meet the highest institutional needs.
Location : Switzerland

Industry : Finance
4. Balance

Five years since inception, the third iteration of Balance custody platform secures hundreds of millions of dollars worth of assets making Balance not only the oldest Canadian digital asset custodian, but also the largest. Balance continue expand their product by providing a fully integrated post-trade financial services solution encompassing custody settlement and clearing  
Location : Canada

Industry : Finance
5. Lightnet

Lightnet is a Singapore headquartered fintech company dedicated to improving the lives of the unbanked and underbanked by building an inclusive international remittance ecosystem that increases the efficiency of existing money transfer operators, financial institutions and other cross-border payment providers. Lightnet's initial focus will be on Southeast Asia remittances, which it estimates to be in excess of USD 150 billion a year.
Read Also: Top 10 Blockchain-Based Startups in New York to Watch Out For
Lightnet aims to create a global network of Trusted Financial Services partners that provides the most interoperable, efficient, and cost-effective payments capability available today. We believe an inclusive ecosystem that bridges the gap between existing banking rails and non-bank agent networks will increase profitability for all our partners and enable seamless cross-border transactions for the unbanked and underbanked throughout Asia.
Location : Thailand

Industry : Finance 
6. Simba

SIMBA Chain Inc. was formed in 2017 from a grant awarded by the Defense Advanced Research Projects Agency (DARPA) to Indiana Technology and Manufacturing Companies (ITAMCO) and the Center for Research Computing at the University of Notre Dame in order to develop a secure, unhackable messaging and transaction platform for the United States military.
SIMBA Chain is a cloud-based, blockchain-as-a-service (BaaS) platform, enabling users across a variety of skill sets to implement dapps (decentralized applications). These apps allow secure, direct connections between users and providers, eliminating third parties. The easy-to-use platform is tailored for users, developers, government, and enterprises to quickly deploy blockchain dapps for iOS, Android, and the web.
Location : United States

Industry : Finance
7. Banxa

Banxa's mission is to accelerate the world to Web3 with its leading global on-and-off ramp solution. Through its extensive network of local payment solutions paired with the required crypto licenses, Banxa gives its partners and projects access to global audiences with less friction and higher conversions. Banxa has a global team of Web3 natives – with operating headquarters in the USA, Europe and APAC regions
Location : Australia 

Industry : Payment Gateway
8. Anchai

The Situational Awareness Platform (SAP) proactively protects crypto assets by providing proprietary artificial intelligence, knowledge graphs, and threat intelligence on blockchain transactions. The SAP is able to detect and even predict vulnerabilities and threats before they occur, enabling businesses to take proactive action. In 2018, AnChain.AI detected the first Blockchain APT (BAPT) hack in history which resulted in the theft of over $4 million worth of ETH. The world's leading DApps trust the SAP to secure over $8 million in weekly transactions.
Location : United States

Industry : Finance/Contracts
9. Lightning Labs

Lightning Labs develops software that powers the Lightning Network. The open source, secure, and scalable Lightning systems enable users to send and receive money more efficiently than ever before. Lightning labs also offer a series of verifiable, non-custodial Lightning-based financial services. They bridge the world of open source software and the next-generation of bitcoin financial software.
Location : United States 

Industry : Crypto/Finance 
10. Clearx

Clearx builds blockchain-based settlement and clearing networks for global industries. Using enterprise-grade blockchain technologies and programmable smart contracts, these networks allow near-real-time settlement and automatic intelligent dispute resolution on a global scale. This reduces costs, inefficiencies and fraud, while maintaining confidentiality of contracts and trade details. Moreover, these networks enable rapid participant-driven innovation of new on-demand products, contracts, and business models, accelerating exponential growth.
Location : Singapore 

Industry : Finance / contracts
Closing Thoughts
The finance industry has shown significant adoption the blockchain technology to provide better and more transparent solutions and services. As a result, the fintech industry has seen a significant rise in fintech startups. The pandemic, shift in consumer expectations, and increasing innovation and investment opportunities in Fintech will grow embedded finance, mainstream exploration of Web3 (Defi), more platform-as-a-service solutions, and increased cybersecurity activity. We will feature more fintech startups in our upcoming blogs. Stay tuned!