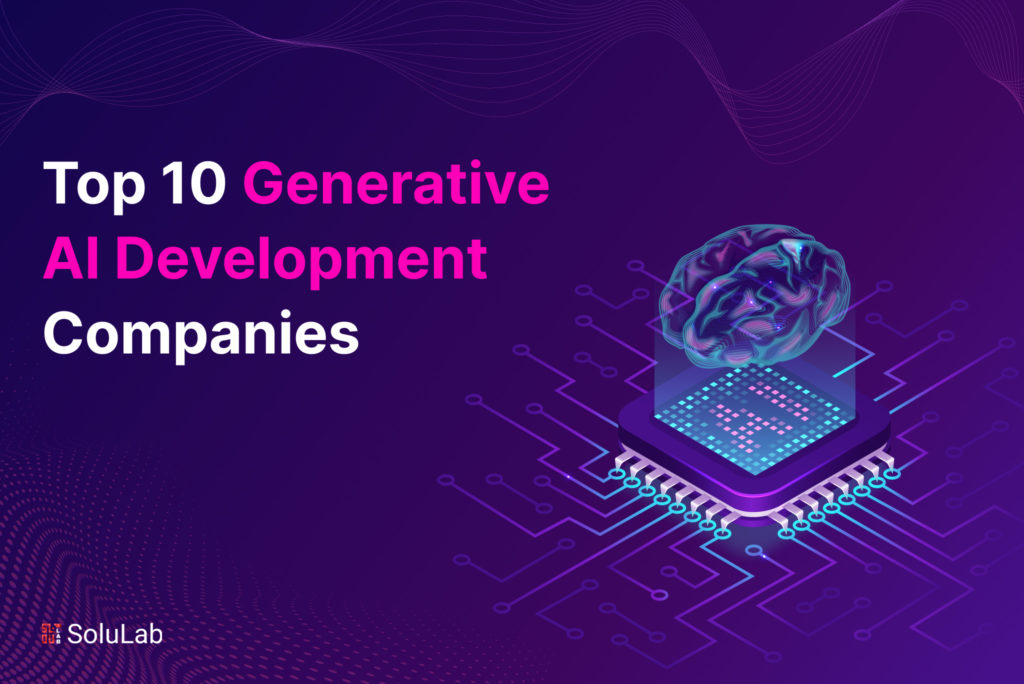 The prophecy of machines taking over the world is becoming a reality; yes, we are speaking non-other than the buzz, Generative AI, that has become today's internet sensation. This AI revolution is real and will inevitably transform human lives. So ready or not, the future of AI is here; buckle up because the battle of generative AI has just begun.
Generative AI technology was originally created to showcase its power and capabilities of generating convincing, authentic images, videos, texts, audio, and other media. However, it ended up for business use; to gear up internal processes, optimize operations, and boost productivity, efficiency, and effectiveness.
Today, industry leaders see this technology as a game changer to transform their businesses, especially with cutting-edge technologies like blockchain and IoT, to stay competitive and ensure survival.
One way to do that is by relying on a capable Generative AI development company that knows the core principles and nuances of AI, big data, neural language processing, machine learning, and other data-driven domains to get the required generative AIs of the future.
How Did We Compile The List of Top Generative AI Development Companies?
Although choosing the best Generative AI development companies was a challenging task, we have come up with great results by considering the following factors:

Years of experience in the market

Client testimonials

Quality of delivered products

Size of the team

Variety of industries the company has worked with

The number of Generative AI products delivered

Expertise in understanding business and market development

Technology Stack

Interested? Here are the top 10 picks to join this AI revolution.

1. SoluLab
At #1, we have SoluLab.
This IT provider originally debuted as a blockchain company and a destination to connect global IT talent to growth-hungry companies. Over time, it shifted its focus to some essential software development services, including decentralized, digital, emerging, and general IT services.
The company is well known for its outstanding AI, ML, and data science practices and for utilizing the latest-grade technologies and tools to gear modern AI solutions for clients' best interests.
SoluLab possesses extreme AI architecting, integration, and fine-tuning capabilities, unmatched expertise in various AI models, and above all, the best AI development teams to develop premier generative AI development solutions tailored to specific business needs.
The company has a smooth and straightforward hiring process, flexible Generative AI Development engagement models, pre-vetted AI developers, a 2-week free trial, and other attractive options that make it a bang-for-the-buck deal.
SoluLab has expertise in: Generative AI consulting, Generative AI development, Generative AI integration, Model fine-tuning, Custom solutions, System architecting
$25-$49
50-249
2014
Los Angeles, CA, USA
Disney, Microsoft, Georgia Tech

2. Blocktech
Coming right up on the second spot is Blocktech Brew. The company primarily builds top-of-the-line blockchain and decentralized solutions to facilitate streamlined business operations with high trust, traceability, and trackability.
However, when it comes to generative AI, the company goes a step ahead when it comes to generative AI. It implements unique AI models compared to traditional ChatGPT and Dall e-2 to provide the endless benefits of tailor-made generative AI. This, in turn, guarantees boosted productivity, efficiency, effectiveness, and profitability to clients from all sectors.
On top of it, Blocktech Brew has profound expertise in fine-tuning generative models, data science and statistics, natural language processing, computer vision, generative adversarial network, and machine learning, making it a choice for a wide range of generative AI software.
Blocktech has expertise in: Generative AI development, Generative AI consulting, Generative AI model duplication, Robotic process automation, Custom AI services, Multimedia analytics
$25-$49
50-249
2022
Los Angeles, CA, USA
Dubai Tourism, Aramco
3. Neoteric
Neoteric takes up the 3rd spot as one of the top generative AI development companies. Founded in 2005, the company is well-versed in general and digital software development with more than 17 years of experience.
Neoteric dominates AI development. It combines modern development practices, up-to-date trends, tools, and technologies to craft exceptional-grade future AI for enterprise demands. These AI further help clients boost the capabilities of their business-specific software and create new products that change the traditional workflows.
On top of it, Neoteric offers plenty of generative AI products, which include text generation and analysis, image generation and analysis, code generation and completion, video generation, sound and speech generation, and data augmentation.
Neoteric has expertise in: Generative AI validation, Generative AI consulting, Generative AI model fine-tuning, End-to-end development, Generative AI scaling, AI integration
$55-$90
50-249
2005
Gdańsk, Poland
Siemens, Nestle, Liveramp

4. Accubits
On the fourth spot, we have Acuubits, a premier blockchain and AI development company that crafts high-level products using bleeding-edge decentralized and digital technologies. Whether it's government, fortune 500 companies, or startups, the company accelerates clients' business growth and guarantees success through future-proof data-driven solutions.
Accubits aims to cater the generative AIs power to every company regardless of its financial standards; hence it's committed to democratizing its access with affordable and user-optimized solutions to help all sized businesses harness the potential of the future AI.
And it does so by utilizing large language models, image generation models, code synthesis models, audio and video generation models, and multimodal architectures.
Accubits has expertise in: Generative AI integration,Generative AI consulting, Generative AI model development, Generative AI model fine-tuning, Custom solutions, System architecting
$25-$50
250-999
2012
Vienna, VA, USA
Eduvalue, Etisalat, Landmark, APN health

5. Addepto
Coming up on the fifth spot, we have Addepto, among the top big data and AI companies that utilize modern agile development practices, the latest tech, and innovation to transition clients' old software products with data-driven AIs.
Founded in 2017, Addepto aims to empower innovators to mold the upcoming future through AI and data-based solutions. It combines its experience, data engineering, and AI to produce end-to-end full-stack projects.
The company caters to advanced AI solutions with expertise in AI consulting, MLOps consulting, data engineering services, big data consulting, data analytics consulting services, and business intelligence services.
Addepto has expertise in: Model fine-tuning, Generative AI consulting, Generative AI model development, Generative AI integration,Generative AI maintenance
$55-$90
10-49
2017
Warszawa, Poland
JABIIL, SITA, J2 Global

6. Markovate
Next up in the sixth spot is Markovate, an all-services software provider with core expertise in strategizing, architecting, engineering, and deploying digital solutions to help businesses with their digital transformation.
Along with digital solutions, the company takes a rigorous stance on AI development practices, especially when generative AI is on the rise, and claims to serve businesses with endless future-proof AI solutions that guarantee success.
Markovet utilizes unique generative AI models and different architectures and technologies like ML, deep learning, fine-tuning, and transfer learning to build intelligent systems capable of learning, adapting, and evolving.
Markovate has expertise in: Generative AI model development, Generative AI consulting, Model fine-tuning, Generative AI integration, Generative AI maintenance
$55-$90
10-49
2015
San Francisco, CA
Fedex, KraftFoods

7. Miquido
On the 7th spot, we have Miquido, a leading full-service software development company that aims to solve business challenges with modern technologies and data-driven research; this includes big data, machine learning, AI, and cloud computing.
The company also provides general and digital software development with a core emphasis on ideation and strategy, product design, custom app, cloud services, and team augmentation.
Miquido constantly explores and experiments with cutting-edge AI technologies by utilizing their full potential and incorporating their best use cases into leading digital products. With this approach, they always hit the mark and deliver business-specific AI tools that benefit different industries.
Miquido has expertise in: ChatGPT 4 integration, Generative AI integration, Generative AI consulting, Generative AI for entertainment, Fintech-backed generative AI, Healthcare software development with generative AI, AI improved conversation in e-commerce
$55-$99
50 - 249
2011
Kraków, Poland
Amazon, Mitsubishi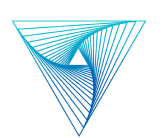 8. Velotio
Coming up next on the 8th spot we have Velotio, a leading company that delivers exceptional-grade software products to innovative startups and enterprises through its product engineering and digital services.
The company doesn't fall short on AI development as it has gained expertise in developing intelligent AI systems for global clients. Velotio tries different approaches and explores new use cases to discover how the AI revolution can give an edge to businesses.
What sets it apart from the rest is its domain understanding of generative AI, expertise in NLP and data science, high-grade agile development, and extended product and tech team. When paired with the AI stack, they master Velotio drives agility with its generative AI tools.
Velotio has expertise in: End-to-end generative AI model development, Generative AI integration, Generative AI consulting, Generative AI product development and experience design
$25-$50
250 - 999
2016
CA, USA
Airbnb, Sony, Nintendo

9. Softweb Solutions
On number 9, we have Softweb Solutions, a company that delivers best-of-breed IT products to enterprises, startups, and SMBs using its core expertise in AI and ML, data services, extended reality, and enterprise software to help them with their digital transformation.
On top of it, The company is committed to enhancing client experiences through digital products, such as generative AIs. It takes a holistic approach by adding the top resources, tech stack, and modern agile practices to develop revolutionary AI products and measuring its impact on business processes and involved workforce to accurately caliber, optimize and configure future AIs for specific business operations.
Softweb Solutions stands as a leading provider of advanced IT solutions for enterprises, startups, and SMBs. Leveraging core strengths in AI and ML, data services, extended reality, and enterprise software, the company empowers digital transformations. By employing cutting-edge resources, a robust tech stack, and modern agile practices, Softweb develops revolutionary AI products such as generative AIs, aiming to enhance client experiences. Their expertise extends to AI strategy, consulting, application and model development, integration, and deployment, ensuring tailored solutions for diverse business needs.
Softweb Solutions has expertise in: AI strategy development, AI consulting, AI application development, AI model development, AI model replication, AI model integration and deployment
$25-$50
250 - 999
2016
CA, USA
Airbnb, Sony, Nintendo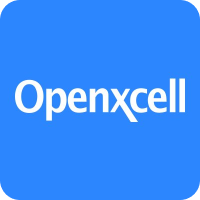 10. Openxcell
At number 10, we have Openxcell; a leading talent-hiring marketplace and custom software development company that provides top professionals in the market for various software development practices. This includes general, digital, and decentralized software development.
The company has over 10 years of experience building agile digital solutions and masters the art of crafting modern AIs. It aims to make digital solutions and generative AI more accessible to everyone, regardless of their size, by introducing efficient and affordable ways to harness the power of future AI.
Openxcell utilizes the latest grade tech stack, toolkits, and modern AI development practices to develop business-specific generative AIs on top of various models and architectures.
Openxcell has expertise in: ChatGPT consulting, Chatbot development, Custom ChatGPT development, AI product development, ChatGPT integrations and solutions
$25-$50
250 - 999
2009
LA, USA
Motorola, Unilever, Google India, University of Florida, Dupont, Blizzard Entertainment, Ubisoft
Final words
There you have it, the 10 top picks for your company to join the AI revolution. The above-listed companies have something unique to offer that you may like or hate; hence it's up to you to evaluate companies based on your requirements. 
This might be in terms of project type, scope, goal, type of audience, the budget you have, and above all, what results you get by developing a business-specific generative AI tool. Keeping these things in mind will help you narrow down your choices to partner with the ideal generative AI development company.
In the realm of Generative AI development services, SoluLab shines as an exceptional company that blends innovation, expertise, and a client-centric approach. With a remarkable portfolio of successful Generative AI projects and a team of seasoned professionals, SoluLab stands as a beacon of excellence in the field. Its commitment to harnessing the power of Generative AI to transform industries, streamline processes, and elevate user experiences is evident in its track record. As we explored the landscape of top Generative AI development companies, SoluLab's prowess and dedication undoubtedly mark it as a frontrunner. For those seeking a partner to navigate the dynamic world of AI innovation, SoluLab undoubtedly stands as a name to trust, creating a future where technology shapes a new era of possibilities. Contact SoluLab today to embark on your Generative AI journey toward innovation and success.

FAQs
1. What is Generative AI technology?
The name itself represents the work function of these modern AIs; generative here means nothing but the AI that can generate data, mainly in the form of text, images, audio or video files, or any other media. 
2. What are Generative AI examples?
Generative AI is a revolution in traditional AI that can generate data in real-time; examples include chatbots for text generation, music generation, art generation, or any other media generation; generative AI software for drug discovery, and designing proteins for medicines in healthcare.
3. How does Generative AI benefit businesses?
Generative AI can introduce a great deal of automation and can improve areas of businesses such as marketing, sales, and IT department with content generation, well-structured codes, documentation, and intelligent decision-making to strategies campaigns and attract clients with enhanced customer-centric products.
4. Why should I rely on a Generative AI development company for advanced AIs?
Generative AI can greatly improve your business operations by reducing daily manual hassles; however, to craft such advanced AIs, you may require a firm with rigorous knowledge and experience in developing generative AIs. A capable Generative AI development company assesses your business requirements and other operations to carefully plan, design and develop an intelligent AI that aligns with your vision and goals. This way, you get to control the areas of your business and, accordingly, calibrate, and optimize each entity for maximum productivity, efficiency, and performance.
5. How does SoluLab approach client projects in the realm of Generative AI?
SoluLab takes a comprehensive approach to client projects, integrating the latest resources, technology stacks, and agile practices. By evaluating the impact on business processes and workforce involvement, SoluLab customizes AI solutions to align with specific business operations.