Our P2P Crypto Exchange Development Services
KYC/AML Verification

KYC/AML facilitates the verification of users' identities and aids in preventing future fraudulent behavior (such as money laundering and terrorist funding).

Admin Panel

A secure admin panel is supported with smooth controls that allow for the effective administration of important aspects such as the Escrow system and dispute resolution.

Escrow System

The escrow mechanism adds an extra degree of protection, allowing users to trade with confidence. It monitors the users' activity and ensures that the bitcoins are exchanged smoothly.

Dispute Management System

A solid conflict management system allows for easy dispute resolution. Complete information about the users' transaction history & bank statements assists the Admin in dispute resolution and solidifies their conclusions.

Multi-language Support

This functionality helps you to attract people to your worldwide peer-to-peer bitcoin exchange. Multi-language support allows you to converse in your favorite language.

Power Trading System

Users may sell and purchase cryptocurrencies using a trading system in a couple of seconds. It connects vendors to their appropriate customers.

Swift Crypto Swap

Our peer-to-peer cryptocurrency exchange enables you to swap one cryptocurrency for another quickly.

Seamless Registration

Our bitcoin exchange platform provides a simple registration procedure that lets customers begin trading in minutes.

Two-Factor Authentication

Two-factor authentication (2FA) adds a degree of protection by requiring an OTP in addition to your login and password to log in to your crypto exchange account.

Preferred Trading

Preferred enables sellers to choose their favorite buyers and vice versa.

Search Option

The search feature helps you quickly and easily discover the orders you are searching for.

Multi-Currency Support

This function allows you to trade in the cryptocurrency of your choice.
Our DeFi Lending Platform Development Technology Stack
Why Choose SoluLab as P2P Crypto Exchange Development Company?
The efficiency with which our development team works at SoluLab calls for work experience with them. Hire the best P2P Crypto Exchange development company today to get work experience like never before.


Hassle-free client interactions


Timely delivery of projects
Our P2P CRYPTO EXCHANGE DEVELOPMENT PROCESS
Discovery Workshop

Here, we gather requirements, brainstorm ideas, and develop the solutions to understand your business, goals, and priorities with a visual schematic to form a delivery timeline.

Designing and Strategizing

We start by strategizing, designing, prototyping, and testing your platform or product with users.

dapp Development

This stage involves 3-phase which are the Alpha, Beta, and Release phases. Here we mainly focus on programming your approved designs.

Testing and QA

Following the completion of each feature, we conduct a parallel stream of operations with testing on the staging environment and testnet, respectively. Because there is zero tolerance for potential faults and defects, the blockchain component is 100% covered by automated testing.

Release and Deployment

At this stage, with your approval, our experts will let your product be in live environments. With that done, we exclusively look after cloud and on-premise hosting.

Maintenance and Customer Service

We maintain and optimize your product and give real/fix support to ensure continuous improvement.
Client Testimonials
"SoluLab provided excellent services. The crew worked tirelessly to complete the job. I was kept informed about the procedures. "

Sebastian Aviles
Founder, Cloud 9 Blockchain
"SoluLab is a professional organisation with excellent services. SoluLab's services were great, and I'd recommend them to anybody. Good job! Hope to work together again."

Chris Mills
Co-founder & CEO, NFTY Token
" SoluLab's team is unparalleled in professionalism and expertise. They don't just claim to be knowledgeable; they really are."/p>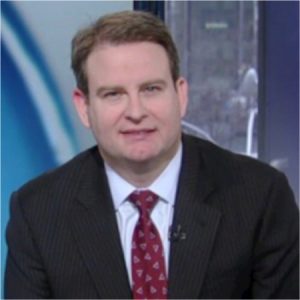 Darren WolfBerg
Founder,
DLCC
Featured as Top Blockchain Development Company

Latest Blogs
Hemal Sehgal
Explore the future of digital ownership with Soulbound NFT Tokens. Redefine your connection to digital assets in this transformative journey.
Kajol Wadhwani
Uncover the pivotal role of tokens in crypto exchanges. Dive into the ecosystem dynamics shaping the future of digital currencies.
Gajanand
Dive into Web 3.0 and DeFi, reshaping finance. Explore the future of the financial web in this insightful blog.
Tell Us About Your Project