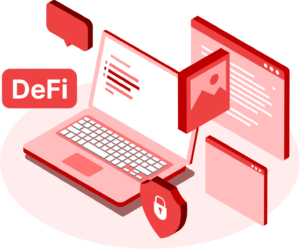 The first DeFi-enabled platform is a cutting-edge solution to make crypto trading easier and transparent with more reports by charging fees based on USD notional of trades.


The second platform is a quick lending and borrowing destination to secure crypto assets from credible lenders.

Users get the best experience of crypto trading, lending, and borrowing through unique platform features.

Introduce a solution to onboard users with two crypto custody, manage/authorize their wallets/vaults, and check it for every trade.

Develop a sophisticated solution to manage real-time collateral through marks based on asset price fluctuation.


Introduce unique features to facilitate ease of trading and enhance customer experiences.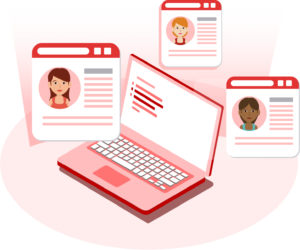 Our Solution
Onboard Users

This functionality onboards users with two custody and manages and authorizes their crypto wallets for a seamless trading experience.

Real-time Collateral Management

The marks functionality manages real-time collateral based on asset price fluctuation to ensure the lender and borrower benefit from their exchange.

Security

The security protocols implemented in the platform verify every trade/transaction made by every onboarded user.

Real-time Chat

The real-time chat lets parties discuss one-to-one or in groups with two or more parties to get on a deal, get more info on assets, or negotiate the price.

Employee Role Management

The platform supports employee role management that manages employees ranging from admin, and client, to client employees.

Live Chart of Selected Cryptos

The live charts help users and other parties involved in the platform get live insights on selected crypto markets to make an informed decision on trading, lending, and borrowing.
Project Features
The project has features that allow its platform users to experience the ease of trading, lending, and borrowing.

Chat module for users to chat with multiple parties and manage different alerts and notifications with different tabs.

Various options for collateral posting for users to get the convenience of posting collateral in their favored way.

Multiple custody onboarding for users to have the flexibility to onboard favored fiat and crypto custody.

Report feature to get insights on the different parameters of any trade.

Daily & Weekly Fee management & Fee reports management for lenders and borrowers to get insights into interest rate fee reports from the day of loan approval to the date of loan payment.

By joining hands with SoluLab, the client was able to capture a huge customer base due to the platform's flexible two-custody onboarding.

Using the DLCC lending and borrowing platform, users can secure capital from credible lenders within a few instants.

The lenders or borrowers don't have to worry about fair exchange as the marking system in the platform manages collateral based on asset price fluctuation.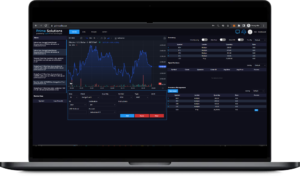 Latest Blogs
Malvika
Begin your NFT art journey! Learn how to create and sell NFTs, making your mark in the world of digital creativity and blockchain.
Kajol Wadhwani
Explore cryptocurrency wallet security: Best practices and emerging tech. Safeguard your digital assets in the evolving crypto landscape.
Kajol Wadhwani
Discover the real-world impact of blockchain technology with our top 10 applications. Unleash the potential today!
Tell Us About Your Project