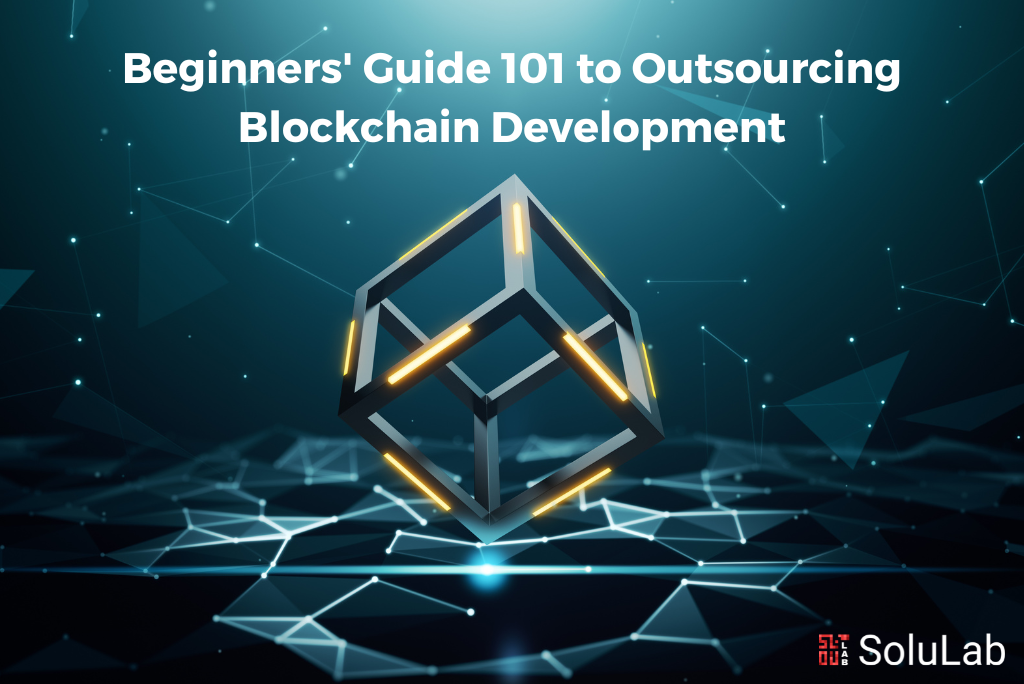 The global admiration of blockchain technology is on top of the mountain. Businesses have started understanding its capability to make business efforts more efficient, so the worldwide blockchain infusion rate in business processes is increasing. With advanced technology, outsourcing blockchain technology can alter the traditional loopholes in business procedures, making our future more effective. 
As blockchain development requires big-budget resources, it's hard for companies to have their in-house blockchain development team. So, numerous development agencies are providing blockchain development services to businesses to fill up this scarcity. However, the complex process is to choose a blockchain development outsourcer, as a lot of factors are involved. 
In this blog, we'll talk about the essential steps for businesses to outsource veteran blockchain developers for their projects. After going through this guide, any business will become clear to strategize and implement their outsourcing strategy. Let's start!
Specify Your Business Requirements
Before consulting a blockchain development company, it's crucial to clarify the core requirements of your business.
Today's businesses are more consumer-centric than the last decade's. So, it's important to provide customers with advanced back-end procedures with user-friendly front-end features. Thus, defining the efficiency of a blockchain development outsourcer to meet customer-centric business is the most important thing.
Read Also: Things To Consider And Evaluate When You Hire Blockchain Development Company
Everything in software and application development requires user orientation, from UI/UX to payment gateway and back-end optimization. Blockchain mostly covers the back-end part; the front-end remains similar to any software development. So, defining business requirements is important to understand the technicalities or blockchain development strategies that will be required.
Understanding The Blockchain Essentials 
Though it's not for the outsourcing company to understand complex blockchain development processes, still that's what can make an outsourcing company more profitable with their resources.
To distinguish between a qualified developer and a Roorkee, blockchain essentials can be greatly helpful. Let's understand a few blockchain development facts –
Whether blockchain development looks advanced and out of the world, the majority uses everyday programming languages. Some of the blockchain development programming languages are C++, Python, Java, JS, etc. Solidity programming language is an exception that is made of basic programming languages to implement Smart Contracts.
So, it's important to understand the blockchain essentials before outsourcing blockchain developers.
Visit Outsourcer's Portfolio
Every blockchain development outsourcer available on the planet definitely has a portfolio; that's how they get clients.
Getting a suitable developer heavily depends on various factors, and a portfolio contains all clear-cut factors about the developer.
Website portfolio comes under the most practiced form of portfolio making, where developers jot down their expertise, hall of fame, awards and appraisals, and different case study projects on a website. 
Every element of a portfolio has its value; researching and verifying them is important. Editing and over brushing achievements in portfolios is a common practice, and you must be careful with your portfolio investigation to get one truly qualified blockchain developer.
Researching Developer's Portfolio 
In the previous step, we discussed the importance of a portfolio and its elements. Now, there is the necessary thing to research from a portfolio –
Awards and certifications prove the viability of the developers that they serve with expertise and experience worth praising.
Outsourcers can also add their previous work experience and mention businesses they've provided blockchain solutions. If those mentions justify their prowess, they should be consulted for your blockchain projects.
Case studies explain how a company has served various development services to other companies. The general format of the case study includes a precise customer overview, development challenges, providing solutions, and post-development benefits. Developers also provide client testimonials with case studies for generating social proof and value.
Other portfolio elements are helpful, but the case study ultimately helps you decide whether to enlist a blockchain development outsourcer.
Visit Their Online Review 
Client testimonials are great, but looking for client reviews can be more beneficial to understand the actual expertise and worth of any blockchain developer.
Websites like Clutch provide a great platform for businesses and service providers to create rapport between them. Companies make their account in Clutch, and clients are requested to post their genuine reviews on the Clutch platform. That's how the system works.
Social media platforms like LinkedIn are tremendously helpful, as LinkedIn provides all the benefits of a business-related environment. From there, your business can understand the credibility of any blockchain developer.
Have Conversation With Developers
After checking all the previous steps, it's time to connect with those selected outsourcers. Websites and case studies are a thing, but delving into the actual depth requires real-time communication. Whether it's a video call or phone call, try to engage in a deep conversation on detailed development packages. As you understand their services, working style, and price structure, the next step is to select the payment structure.
Negotiate a Suitable Engagement Model
A suitable engagement model determination is crucial for a hassle-free development process. Whether paying hourly or at a fixed rate, the goal should be reaching the highest possible efficiency in development.
For startups, a fixed-rate payment contract is best, as project development is the only thing they've to focus on.
Hourly rate engagement models are based on proper time allocation on development projects. This engagement structure is entry-level developer friendly, bringing out the best product quality possible with this model.
A dedicated Development team is a great option for businesses with a high budget. Hiring veteran blockchain developers, programmers, designers, and QA teams for dedicated projects requires a high funding but rewards light-speed and effective project development.
Read Also: Beginner's Guide To Understand Blockchain Technology
Conclusion
By following this blockchain development outsourcing guide, businesses can understand their core requirements and find a detailed professional way to end up with an outsourcer. This guide is composed of reminding the necessity of quality developers, so ending up with someone veteran is obvious. 
Author Bio
Akash Guha is a content writer with a grasp of different web content creation. He has an interest towards writing website content for multiple industries like blockchain, mental health and finance. Also, he is aimed to write simple and easy-to-understand content.