Our Native App Development Services
Native App Development Consulting

SoluLab offers native app development consulting services to help businesses craft stunning apps with required features for their benefit easily and conveniently.

Full-Cycle Native App Development

Our team of expert developers specializes in full-cycle native app development, starting from designing, development, and testing to deployment.

Custom Native App Development

Create customized native applications with our dedicated native app development services exactly according to the needs and requirements of your business.

Native App Design and Development

SoluLab provides complete native app design and development services to meet the varied needs of different businesses in the best possible way to ensure complete satisfaction.

UI/UX Design for Native Apps

We take special care to formulate UI/UX design for native apps to make sure that the end-users have a seamless experience at the time of using the application.

Native App Support & Maintenance

SoluLab offers complete support and maintenance services and solutions to ensure that the native apps run smoothly without any kind of hindrances.
Our Blockchain Technology Stack
Why Choose SoluLab as Native App Development Company
SoluLab takes pride in being a premier native app development company taking very good care of the varied requirements of businesses belonging to different industries and propelling them towards digital success.

7+ years of professional experience

Certified and trained developers

Use of the latest tools and techm

Agile methodologies and processes

Highly interactive support

Customized solutions available

100 % client satisfaction

Clients' testimonial
"I must say that SoluLab's technical knowledge and project management skills have amazed me. A must-have for any blockchain project."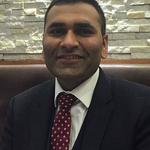 Adil Abbas
Founder, Igniter100
"They have continued to give exceptional service and support throughout the development and have always worked to satisfy our diverse demands as the project has advanced."

Scott Miller
Data Architect, Padgett Law Group
"I had heard a lot about SoluLab when it comes to the blockchain, but never thought they could do wonders while integrating real estate with blockchain. I am very impressed."

Shaily Srivastava
Co-founder and CEO, Acreage
Featured as Top Blockchain Development Company

Latest Blogs
akash jiyal
Well, as it turns out NFTs are a great tool to complement fan culture. In fact, sports clubs and their fans have begun creating, collecting, and acquiring digital media as NFTs that represent all facets relating to the said sport, from teams to athletes, venues, and beyond.
akash jiyal
We will describe how to transform physical artwork into NFT artwork in this article. Since we believe that genuine art is egalitarian art, we have gathered the most pertinent information & shared it with you.
Akash Guha
Following a proper software development structure can be highly valuable for your company. Instead [...]
Tell Us About Your Project