dApps Development: TRON is rising higher up in the dApp ranks
In the digital world, smartphones and mobile applications have been helping everyone in meeting their requirements quicker and faster. But today, there is an even bigger revolutionizing trend called decentralized applications (dApp), which have the potential to allow users with unlimited and unrestricted accessibility.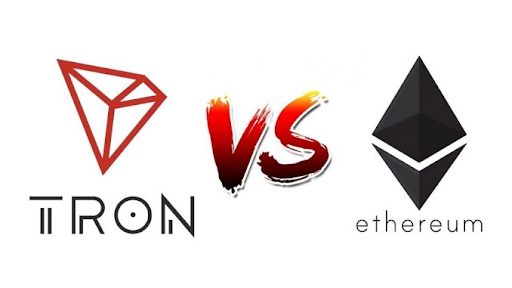 In the world of dApps, TRON (TRX) is a dApp which has been growing and blooming up, making giant leaps in the field of cryptocurrency. Ethereum (ETH) dApps and TRON dApps are some of the most famous platforms for decentralized applications using cryptocurrency and in the market of dApps.
According to XBT, recently TRON's activity has exploded by 48% and this has led TRON to be perceived as the most famous decentralized platform.
As per TRON foundation, the activity of TRON has exceeded the activity of ethereum in the last few days.
The 24-hour trading platform volume has hit 640M TRX and is rising still. There is a 151% increase in the trading volume of TRX today compared to the first week of December 2018. The million-dollar question is, is TRON replacing ETH dApps development?
There two evidences as to how we can tell that TRON has the potential to replace Ethereum in the future.
Two of those evidences is that, there is a significant noticeable increase in TRON dApp usage as well its trading volume.
A project called TRONbet (e gaming platform) is a project that operates on TRON platform. It has also been identified with the significant rise in its transaction volume of up to 1 Billion, as quoted by DACH coin on their Twitter feed.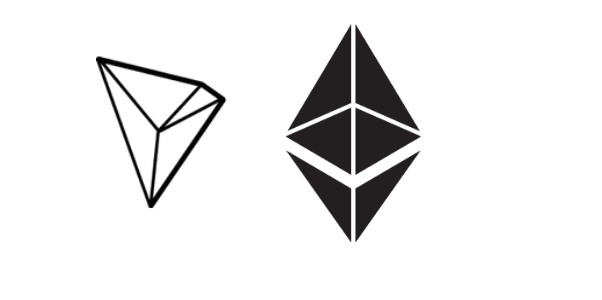 Key Information To Keep In Mind About TRON (TRXT) dApp
New Announcements made by Justin Sun, CEO of TRON Foundation
The CEO of TRON Foundations states that, in the upcoming days, TRON will work along with Zcash by adopting itself to operate with zk-SNARKS. zk-SNARK means zero-knowledge succinct non-interactive argument of knowledge. It provides a construction proof, which helps a person or a group of people to prove the possession of a certain kind of information.
This operative adaptation by TRON can be expected anytime between the first quarter of 2019. He also states that, with TRON and zk-SNARKS working along together, the anonymity and privacy in transfer of TRX token will be much higher than it has ever been.
Information on TRON, that are worth mentioning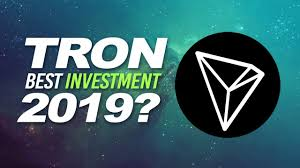 Statistics to make a note of about TRON
According to tron.app stats, following are statistical data in accordance with the performance of TRON

Trading and transaction statistics of TRON to remember
According to coin gape, trade of TRON has been USD 0.0125 during registration of 24-hour transactions. During November 2018, in the world of cryptocurrency, TRON has been the 12th largest dApp platform with a market capital of USD 827 million and a trading volume of USD 66 million. Today, by December 2018, TRON has been rising up even higher in rank due to its largest volumes of trading, transactions and usage.
Contest launched for TRON
Following are announcements made for the content of TRON, according to crypto briefing.
Justin Sun, CEO of TRON Foundation, says that, this period of time is one of the best seasons to bear profits and increased quantity of trade in crypto world. This states that, for dApp developers, it is one of the best seasons to work hard and reap profits in large. An accelerator program has been announced for TRON to encourage developers to build more successful TRON projects.  
This accelerator program provides various prizes that are of USD 1 million worth. This prize will be awarded to successful decentralized applications built and successful applications that support the ecosystem of smart contracts. This prize will be awarded at the TRON's niTRON summit in the early quarter of next year.
The main reason for this accelerator program launch is to increase the number of active daily users of TRON. The first prize winner has been allocated with USD 200,000 which will be split among the winning decentralized applications. Next second prize winner has been allocated with USD 100,00 which will be split among the other two winners. There is small prize money of USD 5,000 to USD 50,000 which will be given to other potentially successful dApps built.
All these successful developers and prize winners will be awarded at the niTRON awards ceremony held at San Francisco. This contest does not have any special requirement of theme based on which the dApp has to be created and developed. Developers have the freedom of creating their own dApp with their own ideas. There is an allocation of eight prizes for special categories. This special category includes "Excellent user interface design" and "Excellent Application Tool".
Conclusion: is TRON better than Ethereum?
TRON has significant and considerable rise in its dApp activity but according to dAppRadar and dAppTrack, ethereum dApps show little better performance. This is due to the enhanced command transaction activity that is possible with ethereum. Then how come TRON has better activity today? Yes, there is an important answer to that question.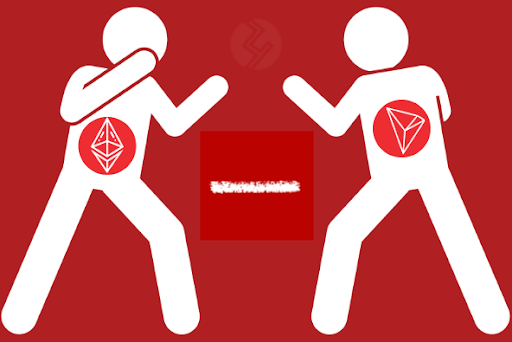 Ethereum dApp platforms are split into sub-platforms which are several in number and as a reason, these platforms hinder any direct contribution of dApp that operate on ethereum network. There many tokens provided by ethereum which cannot be accounted for the dApp activity either. Though some successful dApps have been built on ethereum platform, they cannot be accounted for its activity too by ethereum mainnet. This is again due to failure of direct contribution to the activity.
TRON has risen to 10th rank in United States according to the announcement of XBT and from the performance of TRON, it is evident that, it will increase further in ranks, usage, trade and transactions. Today may be a very well the day of a new year born for TRON.