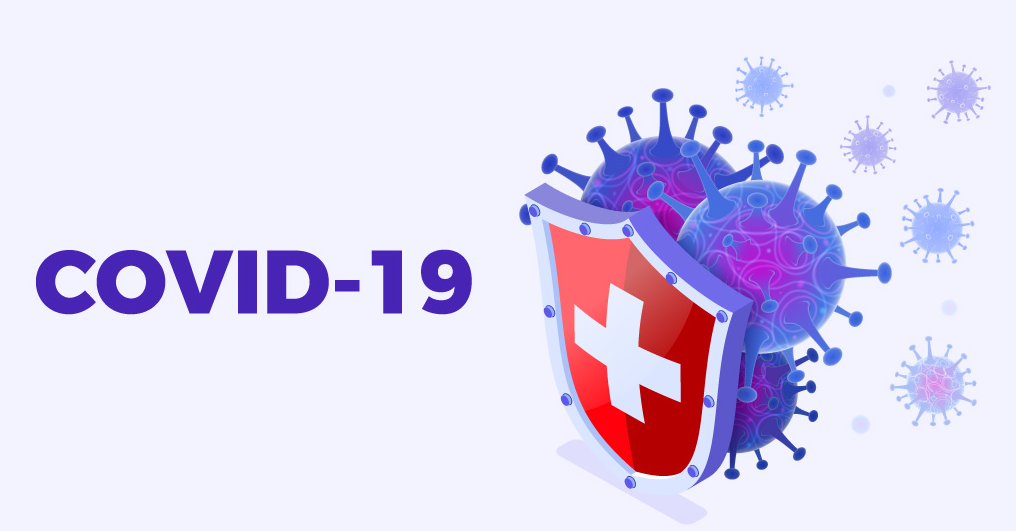 In today's time, the whole world is suffering, and it has become challenging for us to get back to our daily routine. But still many of us are trying to stick to our work by doing remote work. SoluLab is a group of developers, programmers, engineers, consultants, and many more. If you are looking to outsource work, you can hire from our time.
Our team will provide you with the best product, and 100% tested. Also, it will allow you to access high performed developers, multi-skilled and experienced resources at your convenience. Also, you can quickly scale up and down your resources according to your need.
Various big tech companies such as Google, Amazon, and many more have brought several policies regarding remote work and working hard to avoid the spread of the novel coronavirus. It could be an issue, such as a pandemic, event preparation of over urbanization, the news is getting flooded with several ways for remote work.
You might be a sole proprietor of some tech company or any employee who would be giving or had given a choice to everyone to work remotely. For any industry, employees are of utmost importance. And during times like this, several employees find it challenging to work from home.
To make all departments function correctly, we do need to have all hardware and software to assist them in working correctly and staying safe at home.  For building the best project, one needs to follow some preliminary goals.
Best quality services

Delivery on time with accuracy

Clients should be satisfied
Applications that you can use to run your business hassle free
Several IT experts have taken care of all the security measures and worked on privacy. If you want to run smooth communication with your clients, you can use the following tools.
Skype

Slack

Google Hangout 
For time management you may use
For code development and management
Project management
SoluLab would take care of everything when it comes to the safety of the team. In any case, your business would not suffer if you outsource projects to us.
What is it like to outsource IT projects?
Outsourcing is an agreement held between companies when a company hires another company to do projects and several activities. Outsourcing does occur in several IT teams, which work on tasks like web development, IT support, and social media management. Outsourcing makes companies earn revenue.
Being an entrepreneur, you need to consider several things before you choose an outsourcing agency or remote staff. Also, you need to build a strategy wisely before you make any call. 
Several factors are considered before outsourcing a project, and below section, we will discuss some of the factors.
It is essential to know if outsourcing a project would still benefit your business.

The outsourcing project would make some spare time for you to grow your business.

If outsourcing, staff can do your task with more efficiency as compared to other staff members.

Is it a rare project or nonrecurring work
What are the benefits of outsourcing any IT project?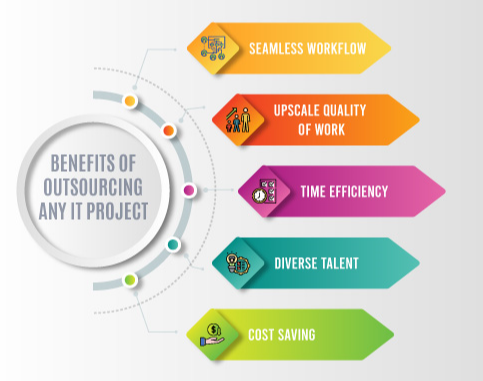 It keeps a seamless workflow
Once you outsource a project to any other company or developer, then you will be surely benefited from it since they would be working round the clock with all your permanent employees.
It would upscale your work
If you are working with any experienced outsourcing agency, then your work would be leveraged, and it would upscale, revenue, profit, and work.
It would be time efficient
A huge amount of time would be saved, and several resources for advertising, hiring, inhouse staff, and interviewing won't be needed since you will be outsourcing a project to an agency.
A diverse talent
In case you hire any outsource agency, then you would be enabled to get access to some of the best professionals who might not be located in your location.
It is really cost efficient to outsource a project
As you will outsource a project, you would need to hire fewer employees who will cut costs in production. Also, you can pay lower salaries to all remote workers, and several operational expenses and infrastructure would be saved
Do you need a big team
Are you looking for developers, as your project is large. You don't need to worry, as SoluLab would provide you with the best solution. You can hire a developer or team. We should be happy to set up a team with you.
According to you, we will conduct all the interviews. And we will hire the best developer for you. You need to give us your requirement. Also, all the rights would be given to you to manage all resources. We will take care of all issues, like administrative, developer retention, and infrastructure. If you need us to assign a project manager, we will also do that. We make sure that there is no leak of information. Hence you will sign an NDA to make sure all your details  Are secure with us.
What are the several advantages of having an augmentation model?
Several advantages are there for augmentation. Some of the advantages are discussed below
Now hire while you work.

Access to a vast pool of talent

A cost-effective solution and a competitive edge.

It makes operations more efficient.

Lets you expand the business and work in a new environment.

You get access to several diversified opinions.

It leads to sustainable management
Summary
You must have understood how outsourcing works and is required, especially in situations like these. It is a wise decision to make your business more profitable. If you are looking to outsource any project or looking to hire developers, you can contact us from our website.