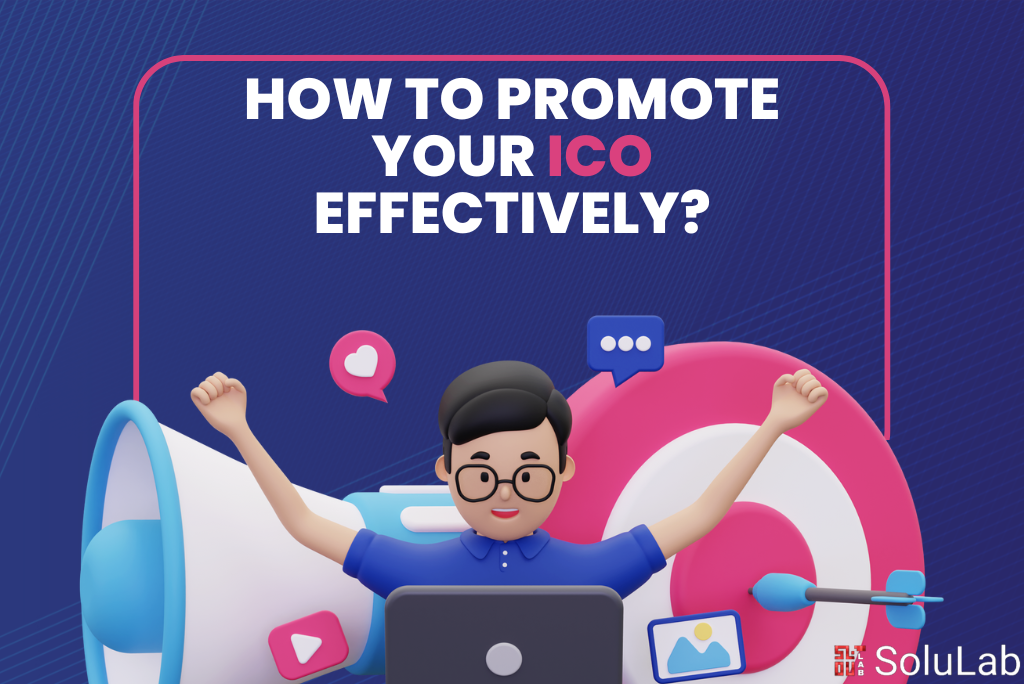 Several factors play a part in making an ICO successful, but one is perhaps more dominant than others, i.e., Marketing. To promote your ICO is vital, from generating interest to following up on potential investors, running crowdfunding campaigns, and facilitating token sales. An effective strategy is required to create a buzz and cause demand for your ICO.
Here are some key points/marketing tools you should have in your ICO marketing arsenal:
WHITEPAPER
A whitepaper helps demonstrate that your ICO project is legitimate, furthering your cause for popularity.
Writing the Whitepaper with all the (ICO)details is crucial in cryptocurrency marketing. It's your "Mission Statement" – a document that defines your project to potential investors. An efficient whitepaper should describe everything stretching from your team's overview with relevant credentials and the amount of capital needed for the project to the token distribution plan and Corporate social responsibilities.
Also, make sure to highlight how you'll tackle illegal activities.
And last but not least, all these details should not overpower or compromise the design of the whitepaper. Beautiful design with helpful visual elements is key to a good whitepaper.
WEBSITE
90% of prospective investors visit the website to get an impression of the project. So naturally, that makes your website the frontrunner of your ICO digital marketing strategy. Opt for a design that best suits your ICO. Then, go for a web hosting company with a good domain name and web builder. Select an online store builder to create your online store. Now, making a good website is one thing and showcasing it is another. You wouldn't want your ICO project to disappear in the plethora of cryptocurrency. Thus, search engine optimization is critical in presenting a website at the forefront to the world. Hence, choose an SEO provider who can help your website rank higher in search engines.
Greater attention should be given to the design elements of your website, not just the text.
ICO Calendar Websites
ICO directories serve as some of the best places to find investors. These calendar websites help one proactively track the activities of numerous companies. Meanwhile, you not only gain exposure but also convince potential investors that your company is highly transparent. These websites are affordable, easy to use, and usually require details like your ICO project name, token details, your contact information.
So try to list your ICO on as many calendars as possible to gain maximum exposure. Some of the best ones are:
CoinSchedule
CoinGecko
ICOCalendar.Today
Read more: How Much Does it Cost to Build your own ICO?
Conferences, Trade Shows, Podcasts & Interviews
Participating in the Leading Events can be extremely significant for your project as it basically features the top companies. Conferences, trade shows, podcasts & Interviews are particularly helpful in establishing your ICO's brand and reputation. Attending at least one of these is advisable when you're new and trying to build awareness/hype around your ICO. Most of these programs have limited attendance, so seize the opportunities they offer.
Audio content has always worked, so try to capitalize on Podcasts & the benefit of letting you inform interested people about your project's details and features. Engage your audience by regularly releasing podcasts and contacting influencers for interviews.
Press Releases
A press release is a written brief news bulletin/document distributed via a network of news sites and the media that announces something newsworthy that the public needs to be aware of. Your press releases should emphasize important information concerning your offers to investors.
Bounty Programs/Airdrop campaigns
These programs are basically where you can offer a wide range of rewards to incentivize actions that will promote your ICOs and bring about valuable insights. Like giving away free tokens on some blockchain networks to attract potential investors. An airdrop campaign is an age-old tactic that always works because it also raises the value of your coins besides driving awareness about your newly-launched ICO.
Email Marketing
It's simple but one of the best forms of promotion. Crafting an effective email marketing strategy is important because they're, in a way, persuasive newsletters which can help you attract new investors and keep existing ones hooked.
So, build your email list by incentivizing visitors to subscribe to your newsletters. Your email should cover all stages of the buyer's journey for maximum impact. It needs to project your brand's message and concepts, promote enticing offers, and provide adequate support to paid subscribers.
Crypto Influencer Partnerships
Influential people promoting your ICO increase the project's credibility and conversion rate due to the rise of registrations and subscriptions. If you have well-reputed financial institutions and companies you can partner with, it goes without saying that this will only do wonders for trust-building. But make sure to work with an influencer who strongly believes in your project; otherwise, it might lead to severe repercussions.
Community Management
Your long-term goals should be to build and enable a solid community to lay a stable foundation. Go the extra mile in building networks and establishing and strengthening relationships. It is essential to realize that the difference between the failure and success of an ICO lies in how you communicate your ICO to your target audience. Some ways to build a community is by networking with LinkedIn, Reddit, Telegram, Quora Channels and Specialized Forums. A good channel to update the community will help you ensure the development & promotion of your ICO.
Closing remarks
The rising popularity of cryptocurrency will amount to nothing to market your ICO to the right target audience. Hence, choosing the right marketing campaign will help you realize better conversions. Reduce the losses by seeking the services of an ICO advisor.