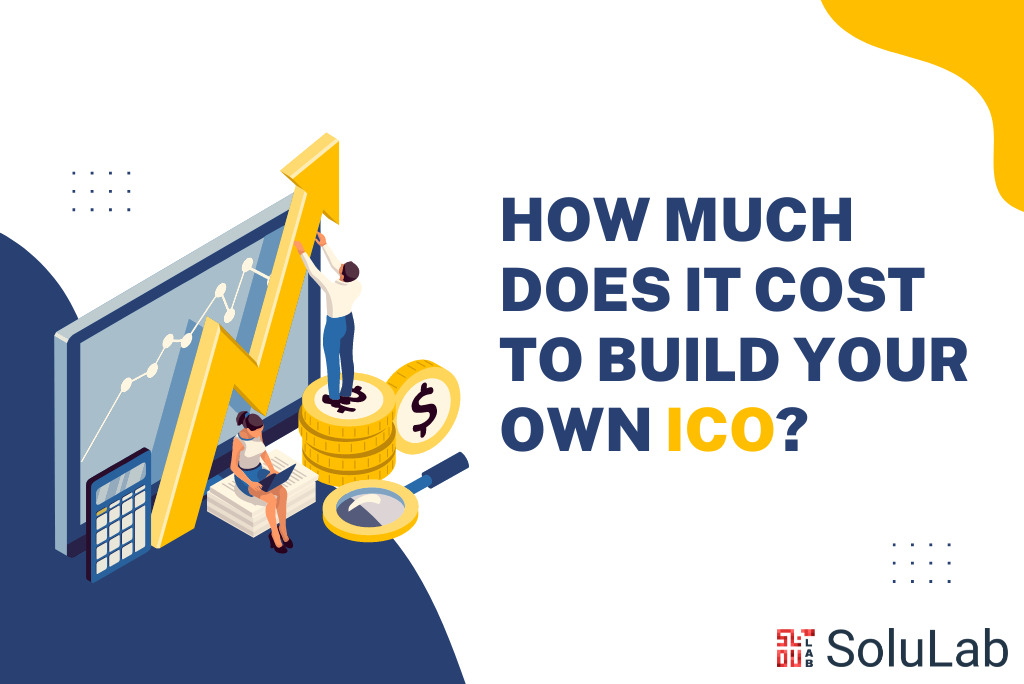 As we know, an ICO is a popular procedure in which crypto companies raise funds through the sale of coins or tokens for products and services (usually related to blockchain). It is extremely rare to find an entity that has a fixed cost. Unfortunately or fortunately, the cost of launching an ICO(initial coin offering) event is not one of them. . It might cost more than $ 100,000 to run an initial coin offering project. Or you can manage to launch a fully functional ICO(initial coin offering) event for just $7k to $14k. The cost to build an ICO has a huge range that involves a lot of factors that have to be taken into consideration. So to answer the question of How much it costs to launch an ICO, let's dive into the process one by one, demarcation-wise.
How intricate is your project?
The more features merged, the higher the cost involved. Prices escalate with the attributes that are embedded in your ICO. The ICO cost will vary if it's highly customisable or offers features like referral Management, KYC Facilitation, Two Factor Authentication, etc.
Ideation costs
This step does not cost that much but is essential to determine the project's timeline. It's necessary to allocate a portion of money to make the project fairly feasible. Also, the timeline of a project plays a major role in deciding the overall budget.
Technical architecture
If you are building an ICO, you will need a team of developers and testers to handle the technical areas of your project. They are in charge of developing an array of things for you, such as developing tokens, smart contracts, a website, and blockchain and testing everything. This whole technical aspect of the budget alone will cost around $11,000.Token developers usually charge per hour, and it takes at least 4-5 days to create a secure ERC20-compatible token. So, you would hire /pay token developers for token development and testing alone. And then have to seek other developers to create and test a website, smart contract, and blockchain system. Investing in Smart Contract development is crucial, as any good blockchain development company would advise you. The blockchain development part of an ICO is one of the most expensive services because of the number of subsets in it – Token Creation, ICO Smart Contracts, MVP, etc. The starting ICO price cost range for the ICO development of different dSolutions would come out to be 10,000 USD.
Security audit costs
Now you would not want hackers and others to sabotage your fully developed project. This process includes deploying not only the cost of security software and tools but also the relevant workforce. Here the cost depends on the nature of your project. If your ICO is prone to hacking, spyware and phishing, it's advisable to go for a bit expensive but efficient, trustworthy security audit team. However, it shouldn't exceed $50,000, no matter how good or robust the security service is.
Whitepaper drafting costs
A whitepaper is a document that basically contains everything from the aims and strategies to the overall roadmap of your ICO project. You must ensure that it isn't problematic, incomplete or hastily written. You write/publish this paper to influence current and prospective customer or investor decisions. To achieve real success, you need to chalk out a concrete whitepaper. For that, you'll require the help of an agency or a stand-alone freelancer (to write the whitepaper)
The whitepaper quality usually depends on your budget and can range anywhere between $100 – $1,000.
Read more: What are the Essential Things to Know for an ICO?
Legal aspect
The crypto world is largely unregulated, which leaves it vulnerable to damage by some crafty or malicious individuals. You have to employ attorneys or seek legal consultancy for your ICO. This will help you avoid potential legal troubles in the future and lay down some T&Cs, compliances, and disclaimers backed with legal representation that can make you look credible to investors. We know proving yourself to be genuine can be frustrating, but it's necessary in the world of cryptocurrency. The price of attorney / legal consultants varies according to their credibility, which ranges between $5,000-U$50,000.
Marketing and website launch costs
The fundraising process is incomplete without launching the website and promoting your ICO. A rough estimate of the starting price of designing and developing an ICO website would be around 10,000 USD.
Currently, ICO marketing agencies charge between $1000 and $50 000, depending on several factors, including the selected marketing strategy, content, paid media advertising, social media marketing, etc.
Closing thoughts
Stating a time & price range of an ICO project is very difficult. Time still can be summed objectively as compared to price. Usually, it takes around four to 10 months to complete the preparation of the ICO and then another month to launch and market your ICO, which stays live in the market for investors to put their money in for around two months. Cost is very subjective and varies from stage to stage, from person to person, and sometimes from place to place. Thus, hoping our article helped you gain some insights and understanding of the costs incurred in an ICO(in general). And you are able to map out your own ICO budget.