Our world being occupied and dominated by on-demand mobile apps. Also, lots of surprising start-ups are popping up to make human life easier. We almost got all the needs covered within a few apps in our smartphones. There are many more apps and startups which are on their way to revolutionize the startup industry. Talking about on-demand oil and fuel delivery apps, there are prominent gas delivery startups that are set to transform the energy industry.
A new invention in the competition of oil, fuel and gas delivery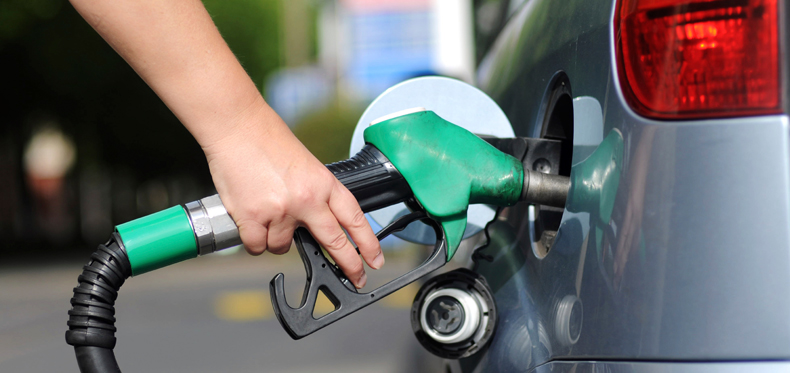 With all the weird and amazing ideas getting into existence every day, we heard about this all-new startup which is yet to come in many countries. We are talking about a concept popularly known as "Uber for gas". The idea for this service is a perfect gift to those for whom visiting gas stations is inconvenient.
Read More: Bring gas and fuel at your doorstep with on-demand fuel delivery apps
Furthermore, it has already been observed that the numbers of gas stations are decreasing nationwide. And, the start-up idea for making the fuel reach the houses has made the business of gas stations come down by 25% since last few years giving them a tough competition.
Established Gas Delivery Startups To Focus Upon
As these gas delivery startups are coming into the market, there are many fire departments and official which are putting an objection about the flammable products to be taken from one place to another in high quantities. As a solution, this problem could be solved by fire extinguishers to be carried along with the truck, whenever a truck moves for delivery of the fuel, for the careful control of the gasoline.
Read More: How Oil and Gas Mobile Apps Improve Productivity and Safety
With all the criticism that gas delivery faced till now, there are many gas delivery startups which have made their names reached the headlines and for all the good reasons. Let's get to know about them a bit:
Yoshi:
Yoshi is one of the most famous start-up for re-filling of gas for the car owners at the places where they parked their cars. This startup has expanded their business from 3 cities to 16 cities in the past few years. The company works joining hands with ExxonMobil and General Motor Ventures. The company has not revealed the number of statistics of the people who they are providing services to. But, they have been actively working in Chicago, Los Angeles, Boston, Houston, and other US cities.
Yoshi charges an amount of $20 as a monthly charge for the delivery of fuel and delivers the fuel from ExxonMobil. Startup also provides a discount for the customers if they buy additional services like oil changes and wiper blade swaps. Also, it is not necessary for the car owner to be present at the time of the fuel re-filling. He could leave the fuel door ajar and the service would be provided by the Yoshi employees. Yoshi provides gas delivery services even in the absence of the car owners. App for the surveillance is available on both Android and iOS devices.
WeFuel:
WeFuel operates in Mountain View, Palo Alto, Menlo Park. It provides a fuel delivery service to consumers in the San Francisco Bay Area. The delivery charges are nearly $7.99 and monthly subscription sums up to $19.99.
A moment to brag about:
Unlimited delivery with monthly subscription
Working on installing devices for re-filling of the fuel when user is not there and track the tank levels from a far
Fiild:
Filld is a mobile fueling service that fills your vehicle(s) or fleet with fuel so you can focus on other things. In addition, trained and certified Filld delivery drivers in specialized fuel trucks deliver top-quality fuel to your vehicle(s) where they're parked. It operates in Silicon Valley. The delivery charges of this gas delivery startup is $5.
A moment to brag about:
Makes the delivering of the fuel as easy as calling the Uber at the pinned location
Booster:
Booster is the #1 same-day fuel delivery service in the United States. Delivery is free and there are no membership fees. It operates in San Francisco Bay Area, Dallas Fort Worth Area.
Booster helps their users to:
manage fuel costs,
improve fleet maintenance,
increase productivity, and
save up to $1,500 per vehicle every year!
A moment to brag about:
Prices are very low as they purchase the fuel at wholesale prices.
Benefits Offered By Gas Delivery Startups Over Gas Stations
One of the benefits of gas delivery startups over opening a new gas station is cheaper delivery costs. 

Also, the more gas they sell, the less they'd have to pay for per gallon. These advantages are also said to be a disruption for the fuel industry.

Moreover, the area occupied gas stations can be used for many other innovative and more needed services.

Oil and gas delivery startups  can also raise funds to eliminate the problems like fuel adulteration under central government initiative for the start-ups.
These startups deliver petrol/diesel on the call where the driver has parked the car or has met an emergency.
Over to you!
It has been presumed that delivery of the fuel at the spot where a customer wants would be as easy as it is to get the delivery of the food at your doorstep.  Also, there are various examples of gas delivery startups across the globe. In India, Bengaluru-based startup MyPetrolPump is redefining last-mile delivery of diesel and helping reduce fuel theft, spillage, and adulteration.
With a heavy blow in the startup industry and innovative ideas to transform the world, there is a need to establish proper procedure. Further, all the precautions should be taken for the security of both, the owner and the customers. There are plenty of competition and startups that either revolutionize the world and the way it works or breaks the monotony of repeated type of services being given. Undoubtedly, it has yet to be understood that whether this idea was a bane for the world or is considered a boon to some.
Do you think gas delivery startups would help in the flexibility of the lives or would be a problem?