Our Digital Transformation Services
SoluLab is a leading digital transformation firm that provides a wide range of services to help businesses revolutionize their operations and stay ahead of the curve. Our cross-functional teams of technical specialists collaborate closely with you to create, construct, and expand digital businesses that bring about real transformation by providing digital transformation services.
Digital Transformation Strategy

SoluLab, as a digital transformation services company, assists its clients in creating digital corporations revolutionizing their industries, enabling them to understand business value quickly through digital means.

Digital Innovation Accelerator

SoluLab builds high-performance, cross-functional teams that work quickly to provide prototypes or MVP solutions that correspond with a business goal.

Process Excellence

We emphasize digital strategy implementation by identifying and addressing client business concerns and ensuring that processes are improved to capitalize on the promise of digital transformation.

Experience

We collaborate with you to define and explore experience transformation, translating your vision and goals into exceptional experiences for end-users. Our experts utilize a variety of methodologies to help you better understand the needs of your clients and staff.

Insight

Our mission is to use the most suitable means of disseminating information to the intended recipients at the right time. To help businesses succeed in their digital transformation initiatives, we work to improve the quality of their insights to generate value for the company.

Process Automation

Our focus is helping organizations generate business value through optimal digital automation. SoluLab guides clients towards effective, efficient, innovative, and creative business operations.

Technology Strategy & Innovation

SoluLab aids clients in establishing the role of IT as a dependable business and innovation partner and collaborates with them to conquer their digital-driven technology transformation challenges, generating sustainable, future-proof results.

Advanced Analytics

These days, data is no more a luxury but a necessity for running a company. To help you make better, quicker choices, our data scientists, engineers, operations, and primary researchers can assist you with strategy, capability development, and analytics use case delivery.

Organizational Change Management

By delivering change experience, learning and training strategy, agile coaching, leadership, and organizational design, SoluLab seeks to engage, empower, and assist people and organizations along the business transformation journey.
Our Digital Transformation Projects
Tatchex

- From weeks to minutes - streamlining infrastructure for innovation

Tatchex was seeking to streamline its technology infrastructure for faster application development and deployment. With Solulab's help, they were able to simplify and modernize their technology stack and processes, boosting security and agility. The result? Provisioning time reduced from a couple of weeks to an impressive 5 minutes. The collaboration with Solulab has allowed Tatchex to focus on innovation, leaving behind the hassle of managing complex infrastructure.

Enapluz

- Digitally transforming workers' compensation for unmatched sales growth

Enapluz, a leading workers' compensation insurance company, recognized the need to adapt to the ever-evolving digital landscape to remain competitive. With a firm commitment to streamlining its operational processes, Enapluz now boasts a strong foundation for agile, responsive workflows. The result? A remarkable 41% increase in three-year sales and a more efficient and seamless customer experience.

Nimazil

- Driving innovation with data - powering automated vehicle initiatives

Nimazil, a cutting-edge technology company, recognized the need to harness the power of data to support its automated vehicle initiatives. With a vast amount of data collected from sensors during road tests, Nimazil sought a more efficient way to access, analyze, and apply this information. SoluLab worked closely with Nimazil to create a powerful new data platform that leveraged the latest technologies to streamline the process.
Our Digital Transformation Stack
Why Choose SoluLab as a Digital Transformation Company?
The efficiency with which our development team works at SoluLab calls for work experience with them. Hire a digital transformation company today to get work experience like never before.


Hassle-free client interactions



Timely delivery of projects
Our Development Process
It took us years on our toes to have perfected the process for a smoother collaboration with your business team.
For SoluLab, comprehending a client's needs is the only reasonable approach to successful digital solutions.
Discovery Workshop

Here, we gather requirements, brainstorm the ideas and develop the solutions to understand your business, goals and priorities with a visual schematic to form a delivery timeline.

Designing and Strategizing

Here, we start by strategizing, designing, prototyping, and testing your platform or product with users.

Development

This stage involves 3-phase which are the Alpha, Beta and Release phases. Here we mainly focus on programming your approved designs.

Testing and QA

Following the completion of each feature, we conduct a parallel stream of operations with testing on the staging environment and testnet, respectively. Because there is zero-tolerance for potential faults and defects, the blockchain component is 100% covered by automated testing.

Release and Deployment

At this stage, with your approval, our experts let your product be in live environments. With that done, we exclusively look after cloud and on-premise hosting.

Maintenance and Customer Service

We maintain and optimize your product, as well as give real/fix support to ensure continuous improvement.
Clients' testimonial
"SoluLab's expertise in software development and data analytics was invaluable to the success of our data platform project. With their help, we were able to harness the power of data to drive innovation and stay ahead of the competition in the automated vehicle space. "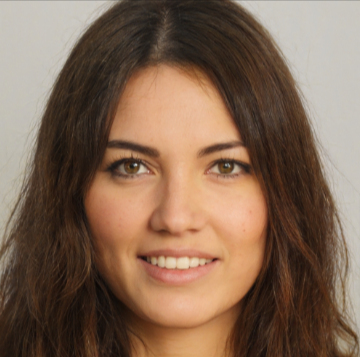 Prosper Boyce
"With our partnership with Solulab, Enapluz has seen an incredible 41% increase in three-year sales, cementing its position as a leading workers' compensation insurance company."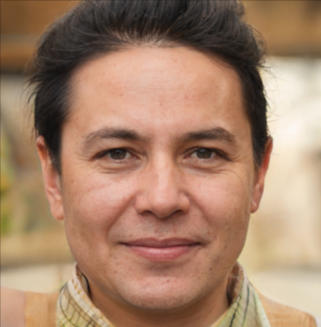 Jeffrey Richardson
"Solulab has revolutionized our infrastructure and enabled us to focus on innovation rather than getting bogged down in managing our technology. Provisioning time has been reduced from weeks to minutes, and we couldn't be happier with the results."
Lew Wescott
Latest Blogs
Kajol Wadhwani
Learn all about Ethereum and smart contracts and how they revolutionize transactions with decentralization.
Kajol Wadhwani
Explore AI's impact on Visual Quality Control, uncover trends and benefits, and see how SoluLab innovates for superior quality assurance.
Kajol Wadhwani
Explore NFTs' impact on social media, uncovering benefits, integration, and opportunities for creators and users in this digital revolution.