Our Custom App Development Services
Consultation services

We foremost propose viable solutions for all the critical challenges a business can encounter during different phases of software lifecycle development – from task originality, initialization, and design development to post-development consulting.

Web Application Development

Soluab employs the latest technologies to provide user-friendly, highly featured and tailored web applications that suit your business needs perfectly. We build B2B and B2C web applications, encircling the full revolution of web application and portal development, including front-end development, back-end development, and quality guarantee services.

Application Migration

We relocate applications to cloud-native settings and implement best practices to prepare a seamless application migration. SoluLab plunges into the organisation's application portfolio, security requirements, the present consumption of cloud aids, and the essence of the on-premises repository, computing, and network infrastructures.

Mobile Application Development

Tailored to your distinct needs, we aid you in designing custom mobile applications that run smoothly on iOS and Android platforms. Expanding personalised customer ventures like Cross-platform and AI-based Mobile Application Development to boost your business.

Customised Content Management

Whether complex or simple, content management can become mundane and time-consuming if it is not customised. We can help you simplify your convoluted content management process by building an efficient CMS for your distinct business objectives and necessities.

Customised E-commerce

We help bring your vision to life by comprehending your prerequisites and building the precise online shopping solution you imagined for your business and clients.
Our Custom App Development Projects
Blockhour Digitalization

Blockhour Digitalization The product we are building in affiliation with an integrated player in the Railway EPC industry will improve productivity during railways electrification activities by leveraging digital initiatives throughout the value chain. The aid & assistance this application provides - authorises better visibility into actions as an element of electrification projects and enables better decision-making.

Real-time manufacturing insight

With manufacturing establishments distributed across India, Sri Lanka, and the US, this enterprise is a global specialist in the design, production and decoration of premium glass packaging (flaconnage) equipped with end-to-end glass packaging solutions across Pharmaceutical, Cosmetics & Perfumery, and Specialty Food & Beverage businesses.The company is the largest speciality glass player in Asia and one of the fastest-growing companies in the world.

Online scheduling software

This cloud-based, automated appointment reminder and online scheduling software has helped small to large businesses streamline their calendar. It delivers personalised reminders to clients, improving workflows across the organisation. SoluLab helped construct this centralised platform that comes with search functionality & fully integrates with Google Calendar and Google Contacts to provide individuals with automatic Voice, SMS, and Email reminders.
Why Choose SoluLab as a Custom Application
Development Company?
Our main constitution stands for quality over quantity, which made us successful. SoluLab develops solutions that effectively gain long-term goodwill and easily convert investors into investment partners.

Trained and certified experts

7+ years of professional experience
Business-specific solutions

State of the art infrastructure

360 degree holistic approach

Completely transparent process


Our Custom Application Development Process
We evaluate your project needs and offer a proposal to fulfil your requirements by designating a reliable team of developers and designers to work on your project. Hire a custom application developer today to integrate augmented reality into existing projects to make them more versatile and secure.
Discovery/Analysis

We help you ascertain the feasibility of your vision before you engage in full-scale development. Once authorised, we develop solutions to comprehend your business, goals, and priorities with a visual schematic to form a delivery timeline.

Designing and Strategizing

We offer comprehensive services in executing your app's content. Our designers curate intricate 3D models based on photos and illustrations. At the same time, UI/UX experts prepare the layout of the augmenting data to make it display conveniently on any device.

Testing and QA

Following the completion of each segment, we run a parallel stream of operations with testing on the staging domain and testnet, respectively.

Deployment & Maintenance

Our experts use agile action to deliver quickly, collaborate often, and continually enhance the solution. During the development process, we obey the best industry practices and work with various technologies and platforms. As we always look forward to steady and long-term cooperation, we continuously update your app's content and help your app grow with your business.
Client Testimonials
"Choosing SoluLab was worth it. The quality of assistance was uncompromised. I was constantly in the loop of the entire process to comprehend the proceedings. I recommend SoluLab to all! "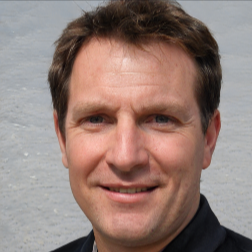 Elias Hannah
"SoluLab is a great unit to work with. The team was excellent, delivering the highest quality work and never presenting us with a single possibility to complain. I am looking forward to teaming up with SoluLab again in the future. "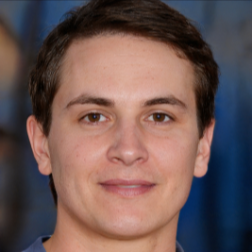 Thomas Pfeiffer
"SoluLab's team and my crew were in constant touch throughout the whole process. Everything proceeded effortlessly without interruption. I am overwhelmed with the services I received from the group."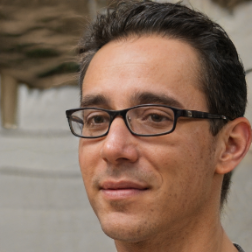 Andrea Ohio
Featured as Top Custom Application Development Company

Latest Blogs
Adarsh Kamble
Discover the leading custom software development companies of 2023. From innovative solutions to impeccable execution, find your perfect tech partner today.
Adarsh Kamble
Discover the leading blockchain technology companies of 2023. Explore innovative solutions, cutting-edge advancements, and industry pioneers in this dynamic field.
Adarsh Kamble
Discover the leading digital transformation companies in 2023. Stay ahead with cutting-edge solutions from industry experts. Transform your business today!
Tell Us About Your Project