The blockchain-powered platform, Borrowland, is the ideal destination to secure capital from credible lenders.

The platform encompasses currency swapping to convert fiat currency into crypto and vice versa.

Users gain a daily interest on their savings, balance, and lending; alternatively, they receive automatic collateral returns once the loan amount is paid.
Develop a sophisticated low-cost lending-borrowing execution process.

Create an algorithm to automatically transact interest amount into the user account.

Introduce techniques to reduce gas fees on transactions.

Create a referral system for users to invite future customers.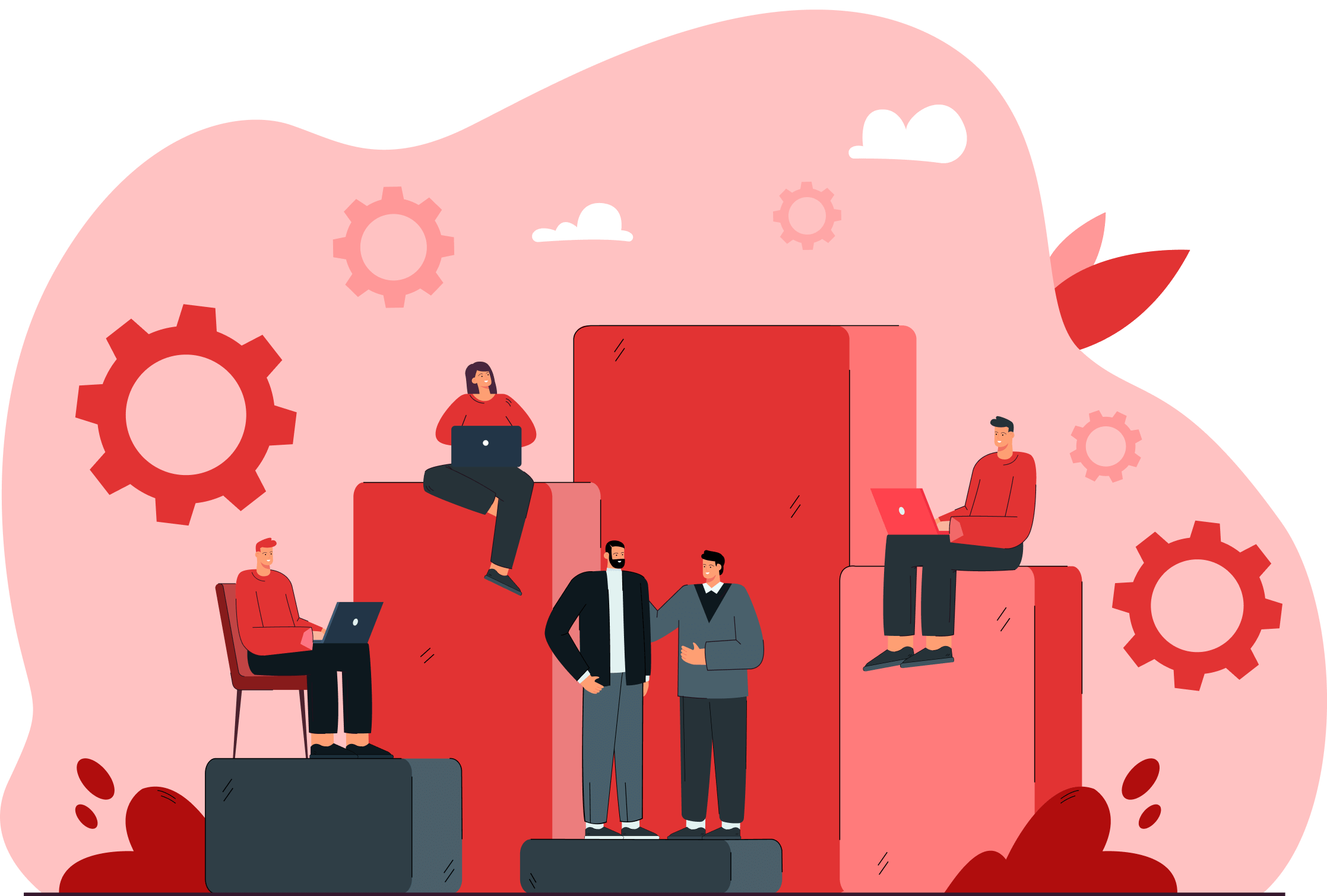 Our Solution
Instant User Authentication

SoluLab has used a third-party authentication system Persona to instantly verify users with KYC, which requires no additional legwork, and users can easily start with the platform services.

Third-Party Integration

SoluLab used a third-party integration, BitGo, to manage all user transactions and transfer the daily interest amount into the user's accounts.

Currency Swapping

SoluLab introduced an easy currency swapping mechanism so the platform users can easily convert fiat currency into cryptocurrency to get started with platform services.

Enterprise Security Solution

BitGos security standards are something that SoluLab professionals admire. Its CCSS3 (cryptocurrency security standard level 3) introduces multiple factors for all crucial actions.

Admin Panel

SoluLab solved the riddle of high gas fees through an admin panel where users can request to withdraw balance manually from admin instead of processing it through an automatic system which consumes high computation power leading to high gas fees.

Referral

The referral system introduced by SoluLab allows users to invite new members to the platform, which maximizes the customer base.
Project Features
SoluLab goes the extra mile to introduce unique features. In this project, we added the feature of affiliate users, where users can refer the platform to a future customer, earn rewards and increase the customer base. The user can redeem the compensatory amount after a certain period.

Another fascinating feature we added is the borrow loans which lets users secure loans from a credible lender in minutes once the collateral amount is submitted to the platform. The loan amount can be paid before or after the completion of the terms. To safeguard against the volatile crypto market, SoluLab has added a process, LTV, which can liquidate the loan whenever the crypto market falls.

Flex term is among the unique features that we introduced. Here a user can make a fixed crypto deposit by locking the crypto for a certain period, and once the term is over, the user can renew them and get the fixed interest amount into his account.
By collaborating with SoluLab, the customer developed a solution that facilitates lending and borrowing within a few instants.

The platform can instantly verify users through a third-party KYC authentication system Persona.

The delivered platform can automatically transfer daily interests into users' accounts on their savings, lending, and fixed crypto deposits.

The platform users can now pay less on gas fees by requesting the admin to withdraw their balance; instead of relying on a high computing mechanism.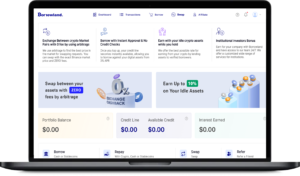 Client Testimonial
"The folks at SoluLab are optimists of another level, especially when they work on decentralized technology. They consider challenges as opportunities to evolve, and with this mindset, they turned our platform challenges into a sound success."

Khashayar Maleki
Founder and CEO, borrowland.io
Latest Blogs
Kajol Wadhwani
Unlock the power of asset tokenization: Transform physical and digital assets into blockchain tokens for enhanced liquidity and value.
Hemal Sehgal
Unlock the secrets of creating a top-tier white-label NFT marketplace. Your guide to success in the world of digital assets and NFTs.
Kajol Wadhwani
Discover the transformative power of the Metaverse! Explore how it's reshaping connectivity and fostering innovation across the globe.
Tell Us About Your Project