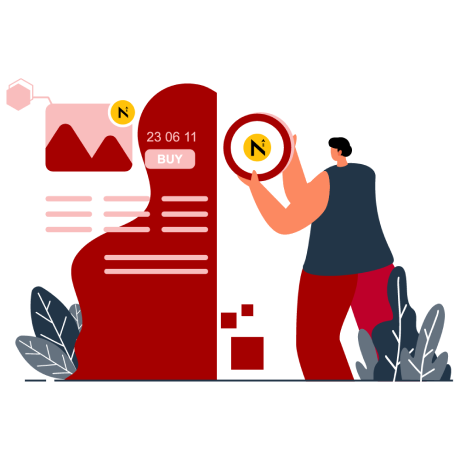 NFTY proposes establishing an NFT protocol that may assist NFT exchanges in accurately identifying the quality of things for sale and classifying them. 

NFTY builds an NFT reputation layer. It is based on staking and farming actions. Incentives and rewards are financed by 7.5 percent of every NFT auction's final payment that employs the protocol. 

Rewards for "endorsers," or advocates, are given out in proportion to their NFTY token allotments. This incentive is paid out in a reliable digital asset backed by the US dollar.

$NFTY tokens are restricted to promote loyalty. Devoted advocates with skin in the game might make their efforts a full-time career dependent on the quality of their ratings.
NFTY intended to create an NFT transaction reputation layer, which proved to be a difficult task in and of itself. This layer would allow for the measurement of qualitative, subjective metrics such as the popularity and quality of auctions.

NFTY utility token creation for crowdsourcing reputation, accessibility, advocacy, and governance was the key challenge. 

Tokens such as NFTY, Native ledger tokens, and other tokens in which NFT sales are denominated are all used in the NFTY Protocol infrastructure.

When it comes to tangible items, millennia-old networks have been formed to confirm the quality of artists and their works. These networks help customers discover the excellent. Digital art, collectibles, and other NFTs have no comparable networks.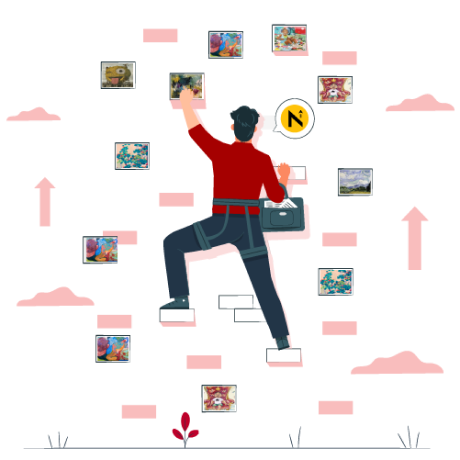 Our Solution
Time Staking

It is an excellent feature that gives users a clear idea about the total number of days for which the NFTY tokens have been staked.

Chain Agnosticism

Chain/Blockchain/Ledger agnosticism refers to a single platform that permits numerous chains to be utilized, dependent on an individual's preferences.

Propriety Protocol

The NFTY protocol developed by SoluLab will allow most newly minted NFTs to operate at incredible speeds.

Digital Scarcity

Using this feature, the user can control the quantity and availability of digital assets or resources.

Digital Permanency

The strategies used to predict and satisfy the projected lifespan of data saved in the digital medium are called digital permanence.

Smart Contract

Smart contracts enable trustworthy transactions and agreements to be carried out between disparate, anonymous participants without the need for a central authority.
Project Features
NFTY token is a specialized utility token that powers the NIFTY protocol.

The token is developed in a way that gives the investors and the NFT enthusiasts a high level of confidence when they decide the projects in which they wish to get involved.

The functionality of the developed decentralized platform is excellent for promoting artists along with voting for pieces of art while earning rewards.
Our professionals at SoluLab correctly designed the protocols and constructed the reputation layer for enabling NFT transactions to solve the current difficulties in NFT exchanges.

The NFTY token was successfully launched, allowing users to make the most of them while keeping all transactions documented, transparent, and secure.
Concerns about imposters in the arts are addressed by the NFTY protocol, which provides supporters with financial incentives to hunt them out and promote brilliance. It may be used in both the physical and digital worlds.

The NFTY protocol aspires to become ledger agnostic by constructing bridges across all NFT ledgers. Thus allowing NFTY to include most NFTs.
Client Testimonial
"SoluLab did a brilliant job by providing the best-in-class solutions for our requirements. Their technical expertise is commendable. We could not have got a platform much better than SoluLab to meet our expectations"

Chris Mills
Co-founder & CEO, NFTY Token
Latest Blogs
Gajanand
Learn to create AI-driven chatbots, covering concept to deployment, with this comprehensive guide on crafting intelligent assistants.
Neeraj Raisinghani
AI in Finance revolutionizes by automating tasks, enhancing risk management, and crafting innovative investment strategies.
Kajol Wadhwani
Unlock the transformative power of blockchain in identity management. Explore the impact and future possibilities in this insightful blog.
Tell Us About Your Project