Transportation industry, and, especially, the taxi sector has been flourishing with increased demand on a daily basis. Customers and riders use mobile phones for various telecommunication purposes. And, today they use it to book a cab instantly from their doorstep. With the increase in demand, ever taxi app development company is striving hard to enhance the rider experience. Each competitor try harder than their competitors to provide a better service than the other. The ultimate goal is to enhance the riding experience for the rider.
Some of the best examples of taxi booking services are Uber and Lyft.
In order to gain advantage of Unique Selling Proposition (USP) you have to understand why investing in branded taxi app development is a good choice. Ondemand travel booking app solution helps to meet the local demand and supply for cabs hassle-free. If you make the right choices in investing in a branded taxi app development, your taxi app would flourish like Uber too. 
Investments in Branded Taxi App Developing Is A Benefit For Your Taxi Business 
Following are some of the ways how you can investment in branded taxi app development. It might also help your taxi business to be successful as Uber. 
Invest in ensuring visibility of your taxi app during development 
On a daily basis, there are n number of customers and riders who use taxi booking services for various purposes. It may be a random individual/professional/ tourist, etc. and to any given customer the taxi app must be accessible and well recommended.  
Some of users may use search engine to book cabs and some users may use the taxi service providers app. What you have to ensure is that your taxi app should pop up in the search engine results . Only if your taxi app service is visible to the customer, then you will have successful flourishing business. Because if you fail to accomplish visibility, then you are losing your customer base. 

Invest in satisfying the rider by developing appropriate features 
First of all, you need to understand the requirements of a rider. Some of those needs might be booking taxi quickly without waiting time, ability to register themselves with multiple sign-in options etc. Features like registering allows new users to have a profile for themselves to track their booking and travel history without any confusion. Features like sign-in allows existing users to use the in-app features of your taxi service. These are some basic functionalities your taxi app should provide. 
Some other features that satisfy customers are providing a bill after each ride through the means the riders prefer. It may be via e-mail or in-app notifications or SMS, etc. One of the important features to focus is riders must be able to track their ride in real-time after booking. Rider must also be able to connect with the driver. 
Invest in satisfying the driver by developing appropriate features 
Satisfying the rider is alone never enough. You need to satisfy your drivers too. Drivers are the back-end reasons that have the potential to increase your brand experience for riders. Provide drivers with features to connect with riders through phone calls and maps to precisely locate the rider location. 
Allow drivers to accept and cancel rides. This is an important feature which you should not fail to invest during development.  Drivers must be empowered with the accessibility to accept rides or cancel rides so that they could provide the best experience possible.So, ensure to connect riders and drivers based on the nearby locality. This increases the productivity of your taxi app service too. 
Invest in creating a brand for your taxi app as you keep developing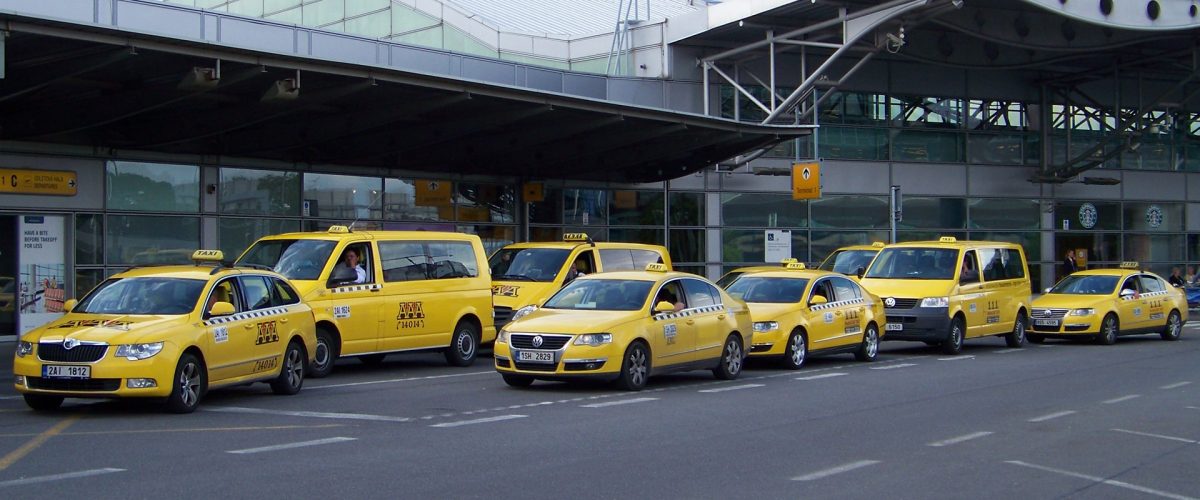 Establishing your own reputation and creating a name for your taxi app is the biggest challenge but the challenge bears fruitful results if accomplished successfully. In order to create and become a brand, follow the footsteps of satisfying all your stakeholders of your taxi application. 
Focus on creating trust, enhancing credibility by providing security and privacy to the data of riders and safety insurance policies to the drivers. Provide customized features such as the ability to add home and work locations so that the rider does not have to enter their home or work location every time they book a taxi. The location would already be stored and this makes the operation of your taxi app user friendly for the rider.
Invest in something new like the auto-pilot mode 
Every day is hectic with busy schedules of different purposes for different people. Drivers simply might not have the time to keep surfing for riders and riders simply might not have the time to manually surf for taxi bookings. Here the auto-pilot mode will help. 
With the help of auto-pilot mode, riders and drivers should be able to connect automatically (note: the location of the rider and driver must be as close as possible). This auto-pilot mode automatically fixes a price for the rider to pay and driver to receive. The rider simply has to book a taxi, a driver nearby will get booked and the riders have to pay the fare at the end of the trip. There is no negotiation process or delay time. 
Conclusion: Taxi Industry Is Blooming Today And Today Is The Best Day To Invest In Branded Taxi App Development 
Read More:  What All It Takes To Develop A Carpooling App Like Lyft
Taxi industry is the new trend today and we see numerous taxi service providers out in the market daily. It is important to first understand that, the taxi market keeps changing based on the customer needs and preferences. The market might not function tomorrow as it does today. For example, yesterday people booked taxi through phone calls or local taxi service providers.  Today, people book taxi through apps and these taxis include cars. Tomorrow, people might want something better like booking taxi through smart wearables. Always be ready to develop unique and new features to ensure you have your own unique selling proposition and brand. This will ensure the flourishing success your taxi app. Good Luck.