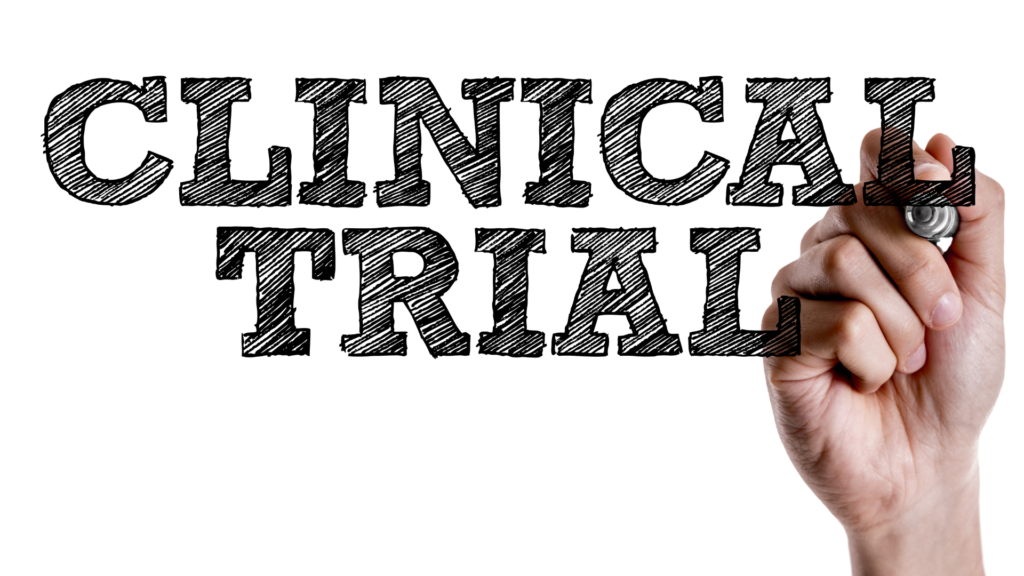 Pharmaceutical research is the means for scientific inquiry, knowledge, discovery, and education. It requires direction, a scientific community, funding and advanced technology for developing global research infrastructure, and an open, collaborative ecosystem. An ecosystem that adopts, enhances, and grows the model of research, enhances data management, manufacturing, and services for the greater good of society. 
FDA guidelines for various stages of clinical trials are as follows:
Phase 1 Clinical Trial
In this phase, researchers seek to uncover fewer side effects of a new drug's safe dosage range. A panel of 25-100 healthy volunteers or individuals with the illness/condition partake in this study phase. These clinical trials may go on for several months.
Phase 2 Clinical Trial
The next phase of human clinical tests, known as Phase II trials, is held to test drug effectiveness and observe any side effects. Panels at this phase include hundreds of people with the disease or disorder the drug has invented for. These trials take several months or even years.
Phase 3 Clinical Trial
The initial intent of phase III trials is to verify the conclusions of the previous trials and drug effectiveness while closely monitoring any unfavorable reactions. These studies are performed on hundreds and thousands of volunteers over 1-4 years. Phase III clinical trials are mandated before the FDA authorizes the new drug for the general people.
Phase 4 Clinical Trial
Phase IV trials test the FDA-approved drugs. These trials evaluate the most appropriate drug use and the long-term benefits and hazards.
Each phase involves different size of groups, data of the participants, regulatory norms and compliance procedures for approvals. Data from research, collaboration across different institutions and individuals ( Contract Research Organizations(CRO'S), government, Universities, Pharmakinetist, Pharmacologist, Chemist, Microbiologist, Medical Officer, Statistician, Project Manager) requires, greater collaboration, regulatory compliance and data safety at the same time.
Although these measures seem rather straightforward, once we do the calculation, it's evident that the various phases in the procedure take years for any drug or vaccine to be available to the general public.
How Blockchain aids clinical research collaboration?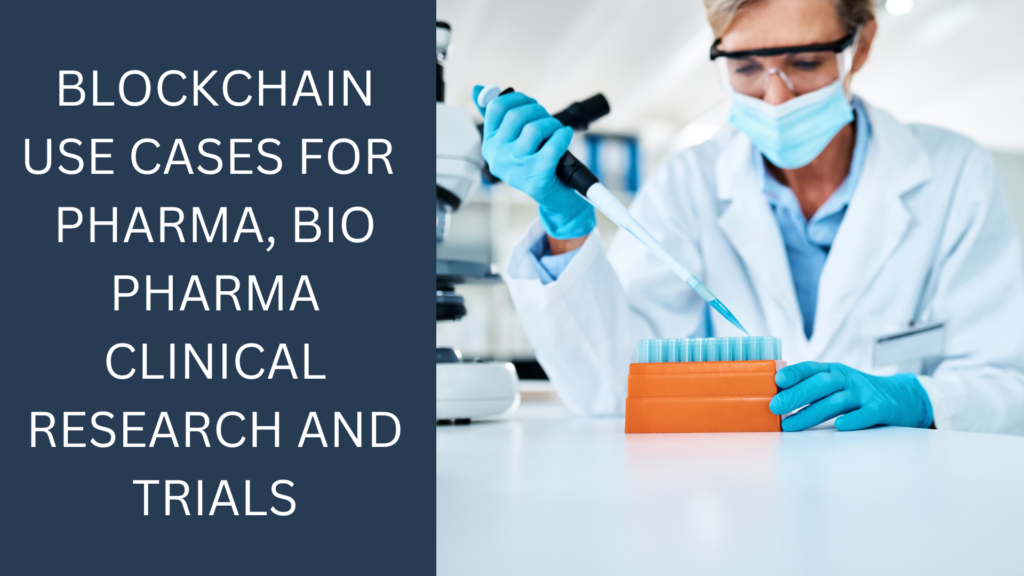 Clinical research encounters myriad challenges, from patient registration to data privacy matters, regulatory provisions, and spiraling expenditures. Blockchain technology has the inbuilt features to overcome these challenges, thus pushing for governance throughout the value chain at the enterprise level, aiding efficient clinical trials and building trust through equitable and open processes with all stakeholders. Its distinguishing features, such as data immutability and traceability, fool-proofs the system against fraud and cyber attacks. The blockchain platform guarantees data security, improved collaboration, patient safety and traceability of data across the value chain.
The clinical research and trial, when governed through smart contracts, notifies and delegates tasks as per the compliance procedures, ensuring faster and improved communication, reducing duplication and mistakes in the process. The blockchain network implements a web-based user interface to conceive the data from the blockchain and facilitate the exchange. A proof of concept is then implemented on Hyperledger Fabric during the early stage of clinical administration to verify the development approach and suggest changes if necessary. Lastly, the research outcomes and results can be stored for a lifetime and traced and tracked at any given point in time. 
Blockchain technology makes clinical trials transparent and builds trust among various collaborators. The user interface improves communication between collaborators, side tracking manual email communication or data exchange over public cloud solutions. With blockchain, collaborators can access clinical data over a secure and distributed network.
A smart contract is executed to automate clinical trial-related functions without a third-party presence. Besides, various service procedures associated with clinical trials, including participants identity management, medical data grouping, and audit query, are all stored under the blockchain smart contract.
Blockchain technology can help in sharing the research data of unregistered IP copyrights. This can help those who are waiting for an IP patent and want to continue their efforts until they receive formal approvals. Blockchain can effortlessly provide evidence of the time of creation, rights control information, and jurisdictional provisions to facilitate ease of collaboration among the scientific community, without the fear of fraud and deceit.
FDA regulations for manufacture of new drugs:
FDA guarantees the quality of developed drugs by carefully observing drug manufacturers' compliance with its Current Good Manufacturing Practice (CGMP). The CGMP regulations for drugs lays out good manufacturing practices for quality and safety of drugs produced. The regulations confirm that a product is secure and has the elements and efficacy it declares to have.
The approval method for new and generic drug trade applications includes a review of the manufacturer's compliance with the CGMPs. FDA assessors and auditors verify the capacity and capability of the manufacturer to manufacture the drug. 
The regulations cultivate a shared understanding of the regulatory function by depicting the provisions to be obeyed by drug manufacturers, applicants, and FDA.
21 CFR Part 314:  This allows FDA clearance to market a new drug.
21 CFR Part 210:  For Current Good Manufacturing Practice in Manufacturing, processing, packaging, or Holding of Drugs.
21 CFR Part 211:  This is for Current Good Manufacturing Practice for finalized Pharmaceuticals.
21 CFR Part 212: CGMP for Positron Emission Tomography Drugs.
21 CFR Part 600:  General Biological Products.
What is FDA & DSCSA's role in preventing the drug supply chain from counterfeits?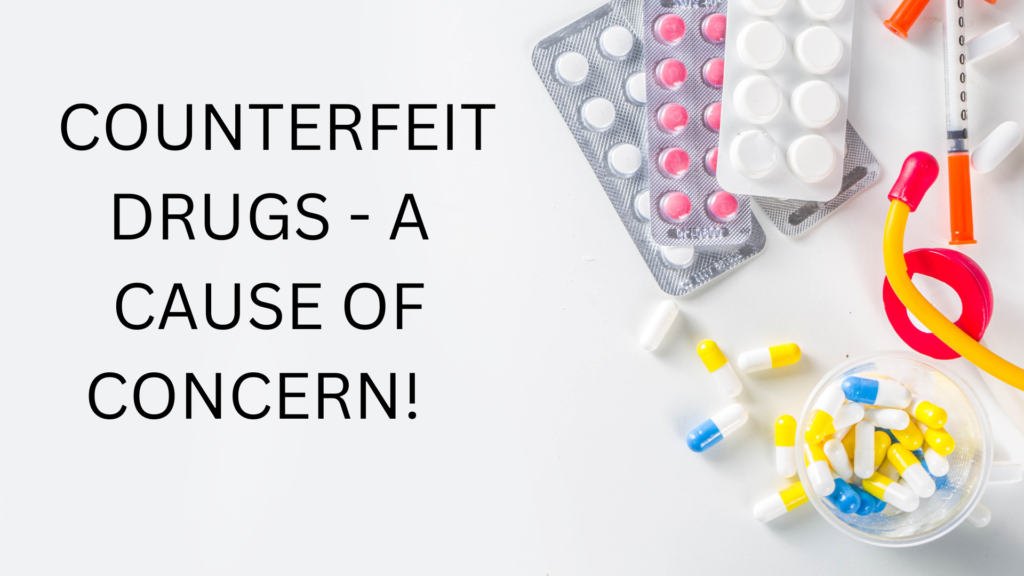 The Drug Supply Chain Security Act was enacted on 27th November 2013 with a ten-year deadline for implementing an action plan to build an electronic and interoperable ecosystem to identify and track prescription drugs from manufacturing to dispenser receipt. 
Pharmaceutical manufacturers, the market authorization holder (MAH), are mandated to encode unique serial numbers and other applicable data associated with the product (Global Trade Item Number – GTIN or National Drug Code – NDC, lot number, and expiration date) on retail units and homogenous cases provisioned to the market. In addition, manufacturers must maintain systems to corroborate serial numbers and transaction history to support an inquiry. Today, the encoded data are retained in an interconnected electronic record utilized for verification proposals and are currently hosted in the manufacturer's internal systems. Hereafter, the serialization data must be communicated with trading partners as the product progresses throughout the supply chain among distributors, 3PLs, re-packers, and dispensers. Blockchain with the aid of sensor enabled internet of things can trace and track the entire supply chain until the last mile distribution to prevent counterfeits. 
Blockchain technology makes clinical trials transparent and builds trust among various stakeholders: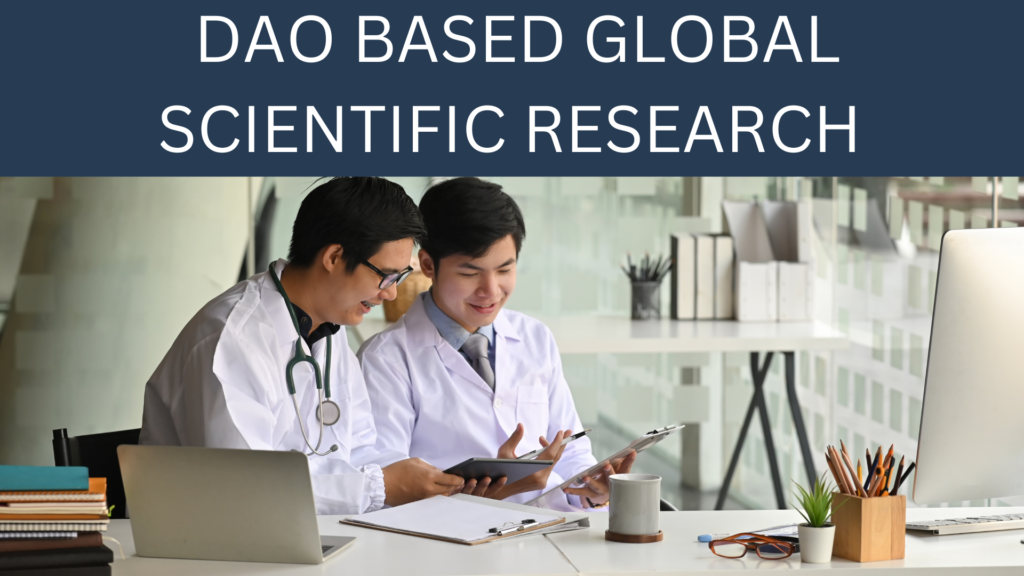 The layout and functionality of a blockchain-based architecture for addressing clinical trials among different stakeholders are delivered. Besides, it illustrates how pharmaceutical companies and other clinical trial investigators can contain and access clinical data over a secure and distributed network.
A smart contract is executed to automate clinical trial-related functions without a third-party presence. Besides, various service procedures associated with clinical trials, including subject registration, medical data grouping, and audit query, are proposed to demonstrate how the smart contract can address these processes.
A proof of concept is enforced using Hyperledger Fabric to reveal the submitted solution's usability and efficacy. This implementation is prescribed for conducting clinical trial-related operations among organizations for numerous clinical trials. Besides, a web-based application enables end users to communicate with the blockchain network, boosting operability in practice.
Blockchain technology can potentially help devise a register of unregistered IP rights. Similar to unregistered clinical product design rights and copyrights for clinical investigations, it can effortlessly provide evidence of the time of creation, rights control information, and jurisdictional provisions.
Blockchain diminishes the threat of data fraud with its consensus means and decentralized network that fends against hack or manipulation. Clinical records and documents are given proof-of-existence and verification-of-authenticity on the blockchain. Most participants then agree to authorize new transactions and deter data modification. It allows the originality of data to promote reliable trial results and facilitates collaboration among the clinical research community.
Blockchain to fight counterfeiting and enforcing robust supply chain of medicine and medical devices
Via smart contracts and off-chain data, Blockchain can operate large quantities of data and fosters scalability. Smart contracts are digital manifestations of business-driven contracts that reside on the Blockchain. Smart contracts represent the association between two or more parties. They automate the governance that involves regulation of tasks, notification of rules and procedures of business, improving operational efficiencies, improving speed of research and launch of product, without compromising on data safety and protocols.
For example, in future iterations of the Pilot, a smart contract could facilitate automatic product re-ordering if a product is in transit or enable payment to be released from sender to recipient upon confirmed receipt of the product. A blockchain network might get developed to maximize the benefit of off-chain storage. For instance, a blockchain network may employ off-chain storage to store personal identifier details to streamline compliance with HIPAA or facilitate sharing of large files or documents. In addition, Blockchain may deem off-chain storage to maximize search query efficiency. 
Regardless, network designers must guarantee that the search capacities allowed by the off-chain database stick to the network's existing authorization structure. The cryptography ingrained in Blockchain promotes an immutable and verifiable chain of custody that can be employed to support product investigation. Parties can also independently confirm products without reaching out to the manufacturer or other trading partners. Further, network stakeholders could appoint a digital twin of a physical influence on Blockchain by integrating Blockchain with other technologies such as internet of things sensors (IoT) or ultra-high-resolution cameras. The digital twin could be leveraged to characterize an immutable ledger of product geolocation or temperature data and could also improve patient safety by guaranteeing that the product label has not been counterfeited.
Blockchain helps Pharma companies to trace and track supply chain, end point distribution, thereby eliminating counterfeit drugs, associated patient risks and cost impact. It further prevents brand reputation damage and loss of revenue for the company.
Blockchain DAO for clinical trials – Improved efficiency and reduced research lifecycles.
Centuries-old pharma giant Pfizer proposed a $500K investment and participation in VitaDAO's new-age DAO collective with a mission to accelerate research and development (R&D) of therapeutics for the longevity of human life and healthspan.
Pfizer's interest in a blockchain startup represents a change in approach  welcoming the DAO based research. Clinical research has been traditionally done through a collaboration of public research universities, contract research organizations(CRO's) and big pharma companies working hand-in-hand to produce many of the drugs we use today. For the investors, DAO brings a rare opportunity to closely fund research projects to achieve efficiency in product launch lifecycle.
DAO is considered to be an efficient model for collaborators to work closely to deliver results in a fraction of a time. DAO organizations are built around Intellectual property (IP), governed by blockchain smart contracts. This is an excellent medium to accelerate research using research grants and venture funding. This is overall good news for the investor community as the cost of new research-to-product-launch will be substantially less compared to traditional research.
Now picture a world where cutting-edge pharmaceutical research is led by a global community of top researchers and accessible to everyone. All the contributions from scientists and researchers are paid nicely, equitably, and transparently, and rewarded for their participation in the global research community. The impact and development of their research are efficiently followed and recompensed over time and openly digitized in a distributed ledger. 
The latest trend in the Blockchain ecosystem is to employ decentralized autonomous organizations (DAO) in numerous verticals to overcome these shortcomings. 
What is DAO?
A DAO is a non-hierarchical community that enacts and documents systematic studies on a peer-to-peer, encrypted public or private network. It runs on the voluntary assistance of its internal members to serve, handle, and evolve the community through democratic practices and voting. DAOs coordinate tasks through cryptographic routines. Blockchain-based governance and the resulting DAOs can supersede centralized mediators in other applications demanding complex and intricate coordination. Blockchain can substantially elevate the processes and organizations formally underpinning academic research.
"A DAO is collaborative, but it has to be agile, endeavoring to not descend into a very strict box, and catch where they can make the most impact," said Laura Minquini, founder of biotech startup AthenaDAO. "And that, to me, is the most significant advantage of a DAO."
AthenaDAO, which is seeking life longevity for women. Minquini actively participated in VitaDAO, a prominent blockchain-based biotech collective, before creating her own AthenaDAO. The DAO looks to facilitate and fund women-led research when female scientists get 24% less in research grants from national funds than male scientists.
Why do we need DAO?
The security features of blockchain enables the scientific community to produce, share and distribute IP information, without having to worry about duplication and fraud. Data on a blockchain is immutable and traceable. Any changes in data is not allowed unless validators within the blockchain approve the change. This prevents any data manipulation by vested interests. Blokchain along with IOT can also help trace and tack the entire supply chain for counterfeits. This will enable the future scientific community to focus more on research and less on data security and data management as it is done efficiently by the blockchain. 
In coming years, the global research community would profoundly collaborate on new age research requirements, making the research lifecycle more efficient. DAO will be a global congregation of researchers dedicated to collectively producing and communicating knowledge with the world. This will coexist with the traditional research systems or like CeDeFi in finance, CeDAO may bring the best of both the worlds. We will have to watch how this will translate in the next few years. 
Pharmaceutical research is the means for scientific knowledge creation and education. The DAO supplies direction, community, and advanced technology for developing global research infrastructure, and an open, collaborative ecosystem. The DAO design adopts, enhances, and grows the model of research. It will further enhance data management, manufacturing and services for the greater good of the society.
SoluLab is working with leading Pharma and Bio Pharma companies to transition their business to enterprise and digital blockchain. Contact us to know more.