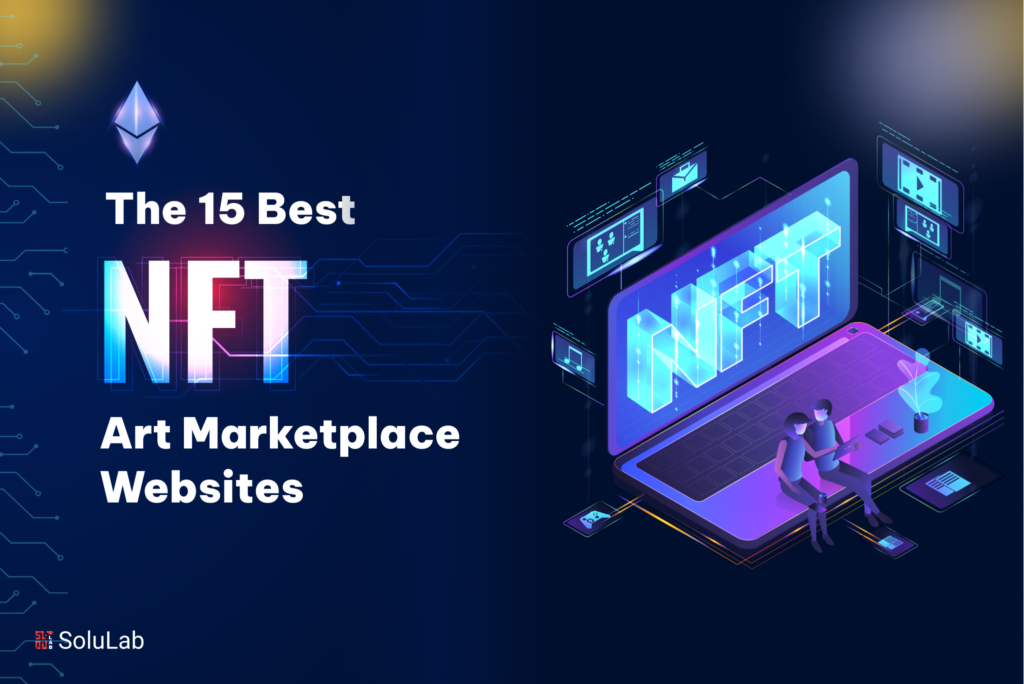 Are you searching for the best art NFT marketplace for your creative work? Below, we list the top NFT markets for musicians.
The NFT area presents a beautiful chance for creative individuals, including painters, designers, and others. According to information provided by Statista, since around February 15, 2022, the total value of global NFT sales over 30 days in the art industry was close to 87 million USD.
To succeed as an NFT maker, you must investigate numerous markets to determine which ones are appropriate for the NFTs. Choosing the ideal NFT art marketplace could determine whether your artwork sells. How do you decide which is best for you, and where do you start? We have compiled a list of the best NFT marketplace to sell art.

Here are The 15 Best NFT Art Marketplace Websites.
We have details on where to purchase NFTs in 2023. The top best art NFT marketplace are listed here for your convenience.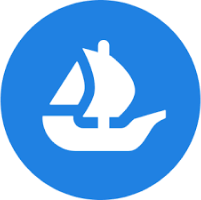 1. OpenSea
The biggest and longest-running NFT market on the Ethereum blockchain is OpenSea. It hosts various NFT categories, including domain names, collectibles, and art. You may quickly create an account on this best art NFT marketplace because it is simple. OpenSea is a platform that is not exclusive. This implies no review procedure, and you can generate your NFT and begin selling immediately. The gas fees are OpenSea's major drawback.
Let's say this is your first time using the platform to sell something. Then, you must pay two transaction fees: one for initializing your account to permit sell orders and another for granting OpenSea access to your NFT item. The second cost only applies if your NFT was created using a smart contract instead of the OpenSea platform.
Sellers don't pay any minting fees after these initial costs. As a result, you are free to mint and list an unlimited number of NFTs. As a seller, you can choose between three listing options: set price, declining listing price, & auctions. Even for fixed-price listings, buyers may submit bids. You decide whether to accept them. The buyer covers the gas cost at the time of the transaction if your artwork is sold for a specific price. However, the seller is responsible for paying the difference if you take an offer lower than the fixed listing price.
$90-$95
101-250
2017
New York, United States
Warner Music Group, Aramco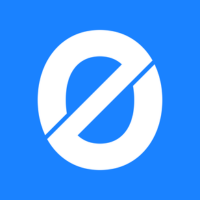 2. Origin Story
Origin Story develops the best marketplace for NFT art in collaboration with top collections instead of generic NFT marketplaces. Users can use comprehensive analytics that display holder distribution and prominent holders, including aggregated volume metrics per NFT collection and listings gathered from all major marketplaces in one location. Top groups have teamed with Origin Story, including Pudgy Penguins, Karafuru, Moonrunners, Sappy Seals, OnChainMonkeys, 0N1 Force, and many more. Story best marketplace for NFT art fraud is eliminated; only legitimate NFTs from a collection may be listed. Thanks to its bulk import listing capability, it is simple to migrate over NFT listings from other art marketplaces. All market fees are returned to OGN holders. Stakeholders receive rewards after each season. Staking for this season is currently open.
$50-$70
10-49
2018
Princeton, USA
Forbes, Fox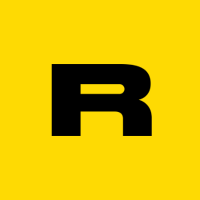 3. Rarible
Another NFT marketplace for selling both individual works of art and art collections is Rarible. It hosts NFTs from a variety of categories, similar to OpenSea. Rarible released RARI, a governance token that functions as its cryptocurrency. Holders may vote on platform update suggestions and take part in NFT curations. Although Rarible also features curated collections, anyone can create and sell NFT art there. As a result, it is non-exclusive, just like OpenSea. When you list an NFT on Rarible, OpenSea receives a copy automatically. 5% of the sale price is the total transaction cost. Both buyers and sellers automatically contribute 2.5%. To increase the appeal of their NFTs to potential buyers, sellers can decide to pay the whole sum.
$55-$90
51-100
2020
Delaware, United States
Adobe, Immutable X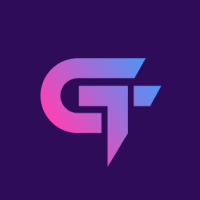 4. GameTrade
GameTrade, the premier NFT art marketplace, caters to gamers and seasoned traders, offering cutting-edge communication features for a seamless trading experience within virtual metaverses. With automatic buying and selling price tracking, buyer-seller communication, and item trading among customers, GameTrade also provides professional traders with multiple accounts, streamlining their trading endeavors. Utilizing blockchain technology, all transactions are securely safeguarded, ensuring items can only be transferred with the owner's permission. The platform's sustainability implementation includes evaluating games, products, and users, fostering a thriving community. Each user enjoys a unique profile page, customizable with highlighted items, avatars, and profile background images. Moreover, GameTrade facilitates in-game goods exchange using in-game resources and hosts competitions on websites like Galaxy Fight Club, where players vie for NFTs & ether, alongside trading NFTs with in-game currency and local cryptocurrency, enhancing the platform's diverse and engaging ecosystem.
$14-$54
11-50
2014
Vaud, Switzerland
Meta, Apple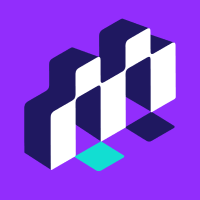 5. Mintable
The OpenSea and Rarible platforms and the Mintable platform all operate similarly. In addition to supporting conventional Ethereum, Mintable has Immutable X integration, enabling gas-free minting. The cost for merchants to mint a product is zero. Also, it is not exclusive. You are not required to go through an approval procedure. The fact that there isn't as much activity as on other platforms is a drawback.
$25-$50
11-50
2018
Singapore
Airbnb, Sony, Nintendo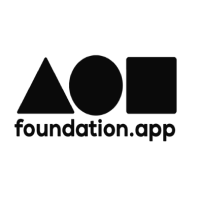 6. Foundation
An invite-only best NFT art marketplace is Foundation. A creator who has previously posted work on the site must invite you to list your best NFT art marketplace. You get 10% royalties for each subsequent sale of your NFTs, which can be sold on OpenSea and Rarible. Each deal on the site is subject to a 15% commission fee. It is less well-known than the other marketplaces.
$55-$90
10-49
2020
California, United States
Fedex, KraftFoods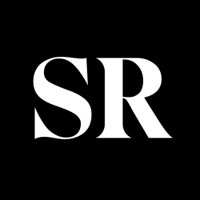 7. SuperRare
A curated platform is called SuperRare. It only collaborates with a select group of carefully chosen artists. The primary focus of SuperRare is on premium single-edition art NFTs. Only 1% of the applications from artists are accepted. The buyer pays the transaction fee, which is 3% of the sale price. For each sale, the site levies a 15% commission fee.
$25-$50
25-99
2018
Delaware, United States
Google, Gucci, STARZ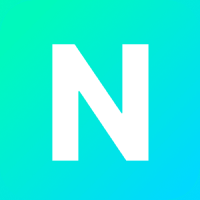 8. Nifty Gateway
Nifty Gateway is another particular NFT art market. It also hosts NFTs built on Ethereum. Acceptance into Nifty Gateway's carefully curated collections is difficult. They collaborate with well-known musicians, including Steve Aoki, Beeple, and Grimes. They also stage NFT collaborations with famous people, such as the one with Paris Hilton and artist Blake Kathryn. Therefore, unless you're incredibly well-known, getting accepted for the curated drops is very tough. On Nifty Gateway, there are also verifiable drops, though. The permission procedure is also necessary here, but it is laxer. Each sale has a 5% commission fee from Nifty Gateway. Artists are free to choose their remuneration for subsequent sales.
$55-$90
11-50
2017
California, United States
Samsung, J2 Global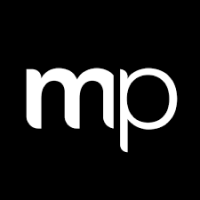 9. Makersplace
You require an invite from a member of the Makersplace group to list your NFT art marketplace. A 15% commission is incurred every time you make a sale. All secondary sales result in a 10% royalty payment to the seller. Ethereum is not required for payment; credit cards are accepted.
$45-$89
11-50
2016
California, United States
Binance, Coinbase, Kraken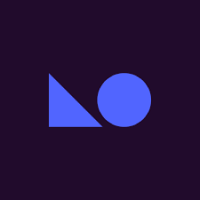 10. KnownOrigin
Similar to SuperRare, KnownOrigin concentrates on rare and best NFT marketplace for art. It deducts 15% commission fees from each sale and gives the NFT creator 85% of the proceeds. All secondary sales generate a 12.5% royalty. Most of the popular NFTs are created and sold on the Ethereum blockchain. In this article, we concentrated on the marketplaces that host Ethereum-based NFTs. Many other marketplaces allow creators to sell their NFTs based on different blockchains. Some notable ones are the Binance NFT art marketplace for NFTs created on the Binance Smart Chain, AtomicHub for Wax-based NFTs, and Solanart for NFTs built on the Solana blockchain.
$55-$99
11-50
2020
Manchester, United Kingdom
Amazon, Mitsubishi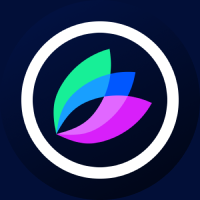 11. Solanart
The Ethereum blockchain is used to build and trade most of the well-known best NFT marketplace for art. Because of this, we focused on the marketplaces that house Ethereum-based NFTs in this study. There are numerous additional marketplaces where developers can sell NFTs based on various blockchains. The Binance NFT marketplace for NFTs developed on the Binance Smart Chain, AtomicHub for NFTs based on wax, and Solanart for NFTs developed on the Solana blockchain are a few famous examples.
$72-$450
11-50
2021
Paris, France
Visa, American Express, Mastercard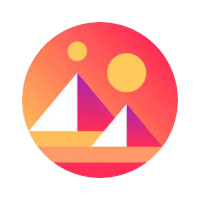 12. DecentraLand
In the decentralized virtual world, Decentraland, you can build and sell goods you make and now own. Various digital assets, including wearables, estates, names, etc., are available on this best NFT marketplace for art. In Decentraland, you may purchase and sell virtual properties, give them your touches, and save them in an Ethereum-based smart contract.
$120-$200
11-50
2017
Beijing, China
Apple, Microsoft, Intel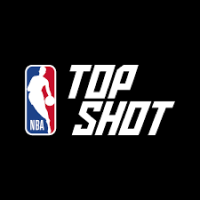 13. NBA Top Shots
Launched in 2020, NBA Top Shot is a well-liked marketplace operated by the NBA. You can purchase their unique NBA highlights and acquire them as digital collectibles. Additionally, this best NFT marketplace for art offers a certification that grants the purchaser ownership rights and guarantees the validity of that singular moment.
$75-$90
10-49
2020
Vancouver, Canada
Zara, H&M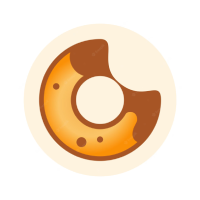 14. BakerySwap
On the Binance Smart Chain, BakerySwap is an automated marketplace & decentralized exchange (BSC). It makes use of a local BakerySwap token (BAKE). This best NFT marketplace for art is a multi-purpose cryptocurrency hub that provides non-fungible tokens, a crypto launchpad, and several decentralized finance (DeFi) services. Additionally, you can utilize NFTs in "Combo Meals" to get additional BAKE tokens.
$25-$50
11-50
2020
Cayman Islands
Airbnb, Nintendo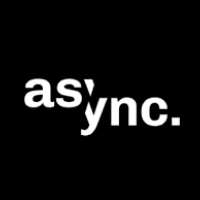 15. Async Art
A non-fungible token art market called Async was established in February 2020. You can manufacture your NFT tokens using this best NFT art marketplace development and purchasing and trading NFTs. The NFT platform also makes it simple for artists to specify the appearance and behavior of their works of art.
$45-$55
11-50
2020
California, United States
T-Mobile, World Wide Web Consortium (W3C)
Conclusion
Now that we've discussed the best NFT art marketplace development for you to hop in. Trading NFTs will become increasingly popular as time passes and the metaverse grows. Add your name to the list of those who want to know more about NFTs faster by doing so right away. By picking the best market to trade NFTs on, you may increase your return on investment. To avoid fraud, exercise common sense and research before starting to invest. Choose a market that fulfills your buying and storage needs based on the NFTs you desire and the cryptocurrency you plan to use for transactions.
SoluLab is a renowned provider of NFT solutions, boasting extensive expertise in developing various NFT platforms, encompassing artwork, digital collectibles, gaming, asset tokenization, and more. With their White Label NFT marketplace development services, they offer a feature-rich and flawless NFT marketplace platform. Users can enjoy seamless bidding and purchasing experiences across multiple blockchains, all emphasized by an intuitive user interface. SoluLab's NFT marketplace development services cater to an international audience, ensuring user comfort and reduced time-to-market. To trade NFTs and create a cutting-edge white label marketplace, businesses can rely on SoluLab's expert development services. For further inquiries and consultations, interested parties are encouraged to contact SoluLab today.

FAQs
1. What is an NFT art marketplace?
An NFT art marketplace allows artists to mint and sell their digital artworks as Non-Fungible Tokens (NFTs). These NFTs represent unique digital assets stored on a blockchain, ensuring buyers' provenance, scarcity, and ownership rights.
2. How do NFT art marketplaces work?
NFT art marketplaces work on blockchain technology, typically built on Ethereum or other blockchain networks. Artists upload their digital artworks to the platform, which converts them into NFTs using smart contracts. Buyers can then purchase these NFTs using cryptocurrency, and the ownership of the digital artwork is transferred to the buyer as a unique and verifiable token.
3. What are the advantages of buying art on NFT marketplaces?
Buying art on NFT marketplaces offers several advantages. Firstly, NFTs provide provable ownership and authenticity, eliminating the risk of counterfeit artworks. Additionally, NFTs allow fractional ownership, enabling buyers to invest in high-value artworks with smaller contributions. Furthermore, NFTs provide artists with royalty rights, allowing them to earn ongoing income from the resale of their artworks.
4. Can I sell my NFTs on different art marketplaces simultaneously?
Yes, in most cases, you can sell your NFTs on multiple art marketplaces simultaneously. However, it's essential to check the terms and conditions of each marketplace to ensure they allow cross-listing. Some platforms may have exclusivity clauses or restrictions on listing the same NFT on multiple sites.
5. How do I ensure the authenticity of NFT artworks on these marketplaces?
Blockchain technology itself guarantees authenticity in NFT artworks. Each NFT is a unique token recorded on the blockchain, providing an immutable and transparent record of its origin and ownership history. When purchasing NFT artworks, buyers can verify the token's authenticity and ownership details directly on the blockchain.