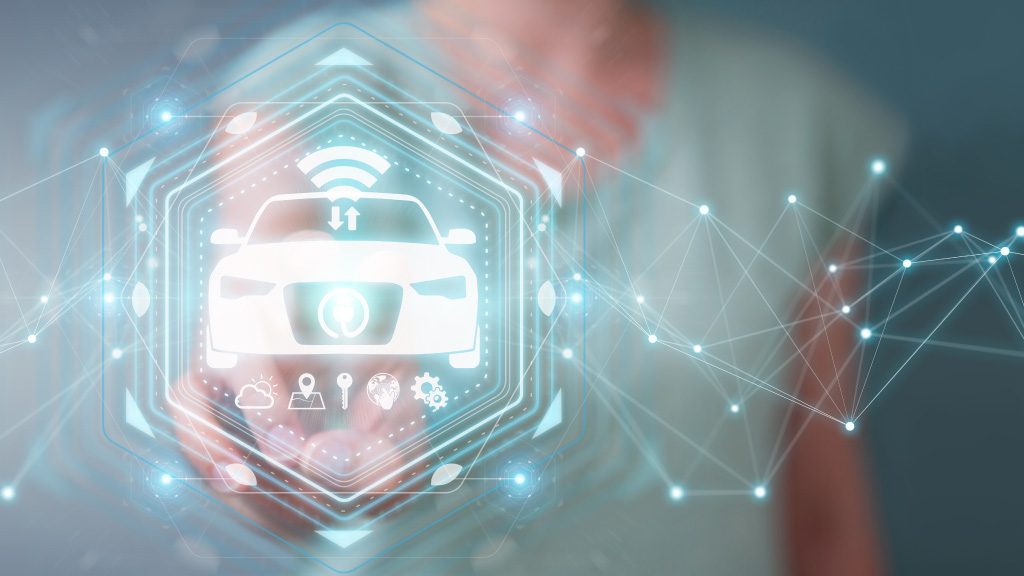 Accelerating technology disruption in the automotive market – Blockchain in the automotive industry
The automotive market of the future will be starkly different from that of today. It will need to be more integrated and offer on-demand and personalized services that will include autonomous, shared, and connected cars. Blockchain has the potential to play a major role in underpinning the industry transformation that is coming. We expect that interest will grow over the next two to three years as more businesses explore blockchain opportunities, which will develop into detailed enterprise strategies.
The rationale and value of investing in blockchain will depend on a company's overarching strategic objectives as well as its capacity and capabilities. However, enterprises that do not consider the impact are at risk of falling behind. Those who are more proactive will have the ability to take an earlier advantage in generating value for their business. With an analysis of the value and practical applications of blockchain in the automobile industry, this report explores the blockchain opportunities and helps shape the understanding so businesses can develop the most appropriate approach.
Viewpoints / Key findings
Understanding of blockchain – 

The level of knowledge among the majority of executives relates to the concept and benefits at a broad level, rather than a specific and detailed understanding of which applications would be most relevant and valuable to their business.
Blockchain opportunities across the value chain –  The rationale for blockchain across the automotive industry is considerable. Opportunities exist across the industry, including for Original Equipment Manufacturers (OEMs), suppliers, dealers, financers and end-consumers among others. Thinking about the business operating model, blockchain can be applied in different ways, which can be used to make existing processes more efficient, support the move into adjacent services and markets, and help the development of new transformative services. While blockchain can be used in isolation, it is likely to have a bigger impact when combined with other technologies such as big data, Internet of Things, and Artificial Intelligence.
Practical applications of blockchain – 

From an initial analysis of over 40 use cases which were short-listed and combined by 'use case purpose', we developed three case groups to cover the breadth of the automotive market and blockchain application:

Verification and process improvements

: To improve process efficiencies across the supply chain and back office, including knowing our supplier (KYS), provenance/trace and verify parts, connected supply chain, and targeted recall.

Vehicle management and incentives:

To improve vehicle information and usage data across the industry, including dealer and customer incentives, extended vehicle ledger, odometer fraud, ride-sharing, and on-demand mobility services (MaaS).

Finance, payments and insurance:

To improve transaction processes and information relating to this, including insurance contracts, auto leasing and finance, connected services, and electric vehicle payments.
Four opportunities of assessing blockchain –

 Depending on the strategic objectives of the business, we divide the impacts of blockchain cases into four segments.
Trial projects –

 These opportunities are attractive as they are less complex to implement, while the immediate value is lower relative to others due to a narrower focus of the application. Businesses could consider these as a starting point, if relevant to their organization, and expand them to obtain more value in the future.

Investigate:

These opportunities are more attractive in terms of value yet have similar levels of complexity, offering greater value relative to investment in the short-term.

Wait and see:

These opportunities currently offer a lower value and are more complex to implement. Although they will provide value for businesses and have the potential to generate further benefit, at the most basic level they may not be worth investing heavily yet. Businesses, where these opportunities may be relevant, should keep a close eye on how these evolve in future and consider combining these with other opportunities.

Transformative:

 These opportunities are the most attractive in terms of the value they offer. However, they are heavily influenced by external factors and also considered the highest risk option. Businesses that pursue these opportunities are likely to form part of a consortium in order to deliver these projects.
The rapid pace of improvements in blockchain technology mean that, within one to two years, blockchain could provide a solution to many of the challenges faced by the industry today. We expect the tipping point to be within the next five years, with a wholesale adoption across the industry. In order to realize potential benefits, organizations need to evaluate their strategic objectives, assess which blockchain capabilities are most suitable for them, as well as how to invest. 
Businesses should also consider their organization's readiness to adopt blockchain, understand what technology is needed and develop their blockchain strategy to iterate and scale up on this basis. Businesses that do not consider how blockchain may impact their operations are at risk of falling behind and losing out on potential growth opportunities offered by blockchain.