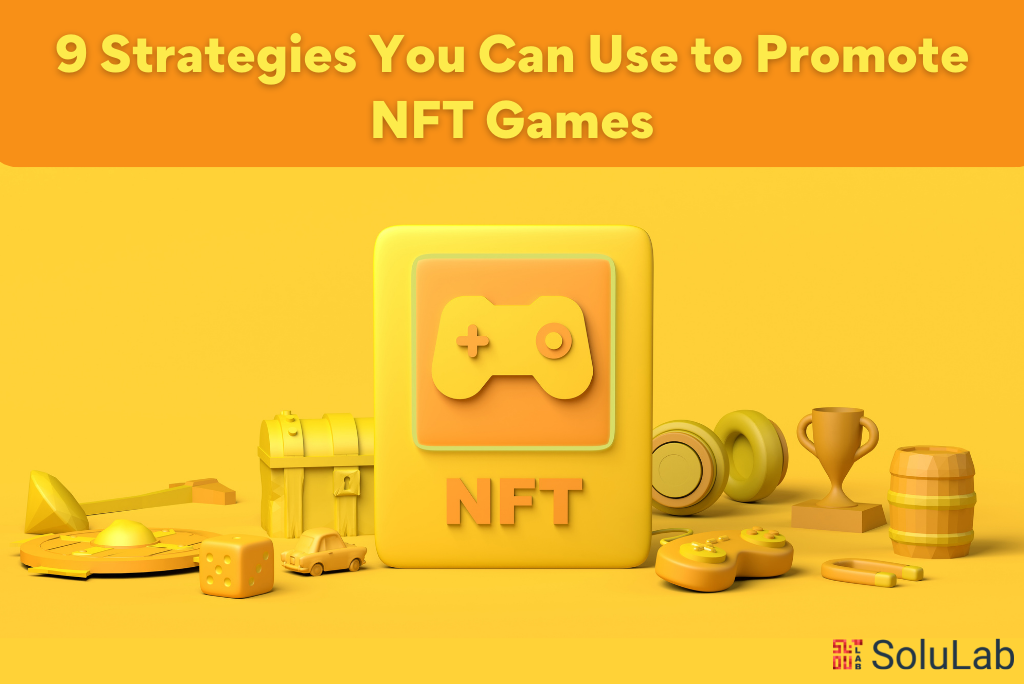 NFTs are changing several industries, but the gaming business is perhaps the most notable. Here, players can enjoy cryptocurrency gaming and gain financial advantages, which is why an increasing number of players are investing money in NFT games. A market research company called Interpret recently surveyed 1,500 of its 5,000-person NFT/crypto gaming panel. The players on this panel represent individuals who are interested in, are not interested in, have previously owned, or are currently in possession of an Xbox, PlayStation, Switch, mobile, or PC gaming NFT or cryptocurrency. The report's major takeaway is that more than 56% of respondents are interested in using video games to earn NFTs.
Read more: How to Create an NFT Game: A Step-by-Step Guide
NFTs may have a significant impact on retention because more than 45% of respondents said that earning NFTs through gaming will boost their current levels of interest in games (important for live-service games). Having the ability to sell or trade NFTs and wishing to create a collection of NFTs were the next two most important factors, according to another 53% of respondents. Although players find the idea of NFT games interesting, there is a bit tricky for both them and the gaming industry. Since we think that a good promotional strategy should ideally seek to inform and excite the interests of both experienced gamers and those who are just getting started, we're here with 9 ways you can promote your NFT games.
Why Is A Professional Needed To Promote NFTs?
Many people in the current situation are still unable to comprehend NFTs and similar concepts. Through various marketing strategies, it is crucial to convey the significance to them. There are many methods for reaching out to your target market, customers, and those who are still unaware of this in marketing as well.
Read more: Top 9 Best NFT Games for Android
Additionally, there are several reasons why promoting NFT is far more crucial than promoting any other product. The value of your NFT depends on how many people are talking about it or would like to invest in it. There are other cryptocurrencies or investment choices. By increasing buzz, you may turn your NFT from a simple piece of virtual art into a fully functional money-making machine. Therefore, we advise you to advertise your tokens using the top NFT marketing firms (non-fungible tokens).
Reasons you need professionals for promotion – 
Make hype of your NFTs, which results in increased demand. 

Use higher demand to appeal to higher prices for your tokens 

Empower your image as an NFT artist
Now, let's check out some of the best ways to advertise nft:
1. Promote NFT project before the launch
With the use of marketing, keep your audience updated about your new or existing products. It may also be a tactic for speaking with clients and learning what they enjoy.
The importance of sticking out from the crowd has grown with the introduction of NFTs. Owners' NFT must be made public knowledge. A company's reputation can be improved with the aid of NFT promotion and marketing by strengthening ties with its target audience. By beginning this process far before your product is released, you can be sure you have a waiting list of players anxious to try it out.
2. Provide exclusive drops in your game's community
The community is among the most attractive aspects of a successful NFT collection. Some NFTs serve as a community pass or membership that grants owners unique access to an online social community or upmarket features like limited-edition releases.
Another strategy for starting your group on Facebook is to create a unique group. Use the resources our platform provides, including live streaming, targeted audience selection, and advanced posting options. You will be able to promote your NFT game easily if you have a strong connection and a link to your audience across all of your social media channels.
3. Join other communities 
Discord is THE gaming community, and cryptocurrency artists are now using it as well. Fans and collectors of NFT may be found in several Discord groups. There are a number of these groups that you may join for information on all things NFTs, even though some of them are private.
Do you wish to join several platforms or are you unsure about Discord? Users can vote on Reddit, a community-driven website and application for sharing content. A piece of content moves up in the Reddit rankings and becomes more visible if it earns a lot of votes. On websites like Reddit, which has a large subscriber base, you can showcase your work in threads for the artist community.
4. Use social media
If you want to sell your NFT games! The only thing left to do is generate buzz by constantly connecting with your fans if you already have a sizable social media following. You can accomplish this by, among other things, organizing AMA sessions, contests, and giveaways.
Additionally, think about advertising your funded adverts on well-known pay-per-click websites like Twitter and Facebook Ads. Make sure your advertising is SEO-optimized, and use keyword tools to enhance their appeal.
5. Influencer marketing
The easiest way to get NFT influencers is just to involve them right away in the advertising of your NFT game. Even though they may request cryptocurrency payments, NFT influencers are typically early adopters and most of them aren't just wanting to make a quick buck. These influencers only promote NFT projects that they have been actively involved in from the beginning.
Early consultation and discussion of the NFT plan with influencers are advised for business. An excellent concept is to involve numerous influencers in different project phases. For instance, use NFT influencers to raise interest in the project early on, and then re-engage them for brand recall as the launch date approaches.
6. Try giveaways and discount codes
Pre-sale social media marketing strategies sometimes involve holding an NFT giveaway as a portion of an upcoming collection. Giving away products in this manner, as by utilizing "follow-tag-share/retweet" or holding a fan art competition, heightens the hype surrounding the NFT game, boosts engagement across your followers, and enhances visibility to new audiences.
Attempt to involve influencers in your giveaway. They frequently run contests where the rules are as follows: anyone interested in entering must follow them on the platform, tag a friend in the comments, share the post on Instagram Stories or retweet, and leave a comment. The sharing of a discount coupon by influencers on their networks might also motivate their audience to purchase out of a sense of urgency.
7. Release sneak peeks
To spark your audience's curiosity and create anticipation, your social media material should include sneak peeks of impending releases. Users will be inspired to participate in discussions or share your posts if you use viral content and cross-promotional tactics in your innovative and interesting content. Offering VIP early access to NFTs before the game's formal debut or official release is another way to persuade your viewers to join your communities.
8. In-game advertising
In-game advertising provides ad space among mobile games as a means of revenue. Advertising to players may be quite interactive and interesting with in-game advertisements. These commercials might be included right into the game by offering rewards for watching video ads or by looking like standard banner ads only at bottom of the game. The best in-game advertising strategy combines a rewarding user experience with rewards. By providing valuable prizes to your players, you may maintain their attention over an extended length of time and entice them to play your game again.
9. Use email marketing and newsletters 
You can communicate with your target audience, potential customers, sponsors, and buyers through email marketing. Sending pertinent newsletters, press releases, announcements, and other material fosters loyalty and improves brand reputation.
Identify your target market and learn where they spend the majority of their time. Gather their email addresses afterward by running campaigns, holding competitions, and more. Make sure your audience understands that they are giving their agreement to share personal email and get marketing materials. Next, write engaging and useful newsletters, then regularly distribute them. Your members receive customized communication based on their preferences and tastes. You might also get your newsletters added to the mailing lists of well-known NFT magazines.
Conclusion
Many people in the current situation are still unable to comprehend NFTs and similar concepts. Through various marketing strategies, it is crucial to convey the significance to them. Your NFT marketing plan is as important to the success of your game as it is to the growth of a new nft game marketing strategy. More than just a few arbitrarily chosen ad sets are required for effective NFT marketing; you also need capable NFT marketing specialists to keep up with your rivals.
In many ways, promoting NFT is more significant than marketing any other product. The value of your NFT is dependent on how many people talk about it or desire to invest in it. There are numerous cryptocurrencies and various investment opportunities. Therefore, we advise using the top NFT marketing firms to advertise your tokens (non-fungible tokens).