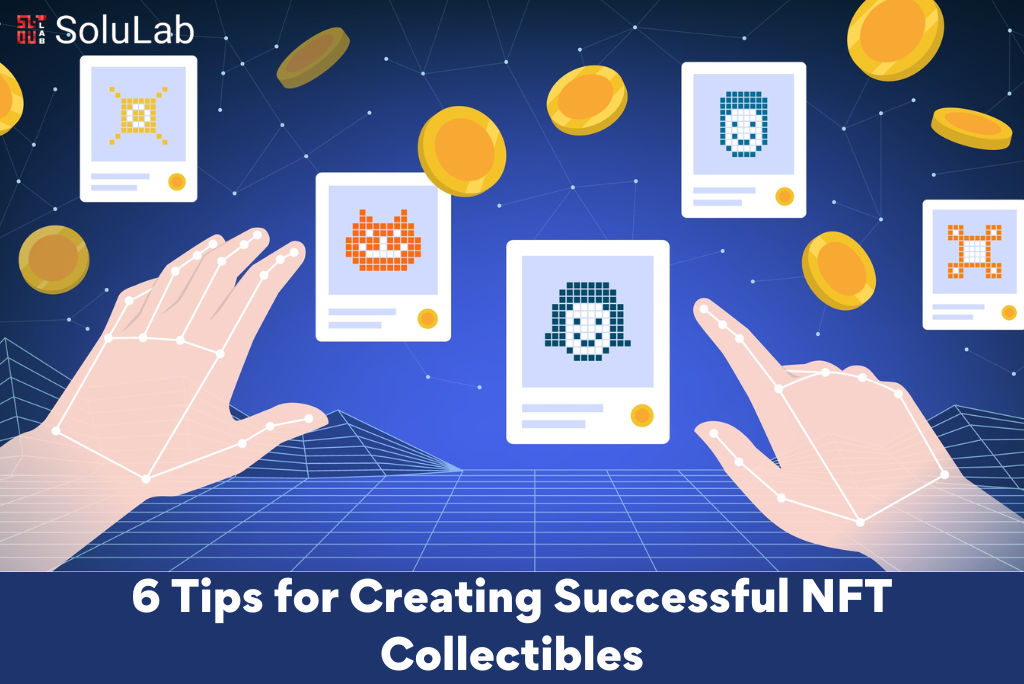 After learning about NFT and how they are making digital artists rich, you made the decision to give it a try. You put a lot of effort into some of your most remarkable works to date. You finished, minted them into NFTs, and then you waited for the money to start flowing in. Two months later, you are still unable to sell $300 worth of NFTs. You end the call because you don't want to use NFTs. The painful journey of numerous digital artists who have sought in vain to break into NFTs is summed up by this. It's awful because these artists erred in their assessment.
The reality is that you cannot expect to become a millionaire in a month by simply minting an NFT collection. It is not that simple. There are a handful of things that you must keep in mind if you want to excel in this field.
The truth is that merely minting an NFT collection won't make you a millionaire in a month. It's not that easy. If you wish to succeed in this sector, there are a few things you need to keep in mind. Now, even though we might not have included every solution, we offer six points of guidance in this article that have been successfully used by some of the top NFT ventures. So with that, let's get going.
1. Focus on NFT marketing
Although it would be wonderful if you could just create amazing work and have people buy it from you, this rarely occurs. People need to be aware that your beautiful art even exists before they will purchase it. You must fight the impulse to ignore advertisements since doing so is counterproductive. Naturally, "how can I market" would be the following query. There are numerous ways to accomplish this:
Social media: With social media like  (Twitter, Instagram, etc.), you have a variety of options. Some will be included in this post as advice.
Community Outreach: This calls for visiting locations where NFT creators and collectors gather. You naturally want to contribute to this community rather than squander it. People won't pay attention if you join a group with the sole purpose of promoting your work because they don't know you. Is this laborious work? Depending on who you are. Having said that, success requires sacrifice, thus you must be ready to do so.
2. Expand your reach with NFT drops to non-holders
One of the best marketing strategies available is this one. Its effectiveness has an easy-to-understand logic. Users of a rival project frequently receive airdropped coins from new projects. You may successfully employ the same technique with NFTs. You merely locate an NFT project that is somewhat comparable with yours (or otherwise) then airdrop some NFTs from your collection to owners of that project's NFT.
The collectors typically won't do everything. But think about it: wouldn't you believe it would have a significant influence on your collection's visibility and revenues if you airdropped 50 of your 200 items to active collectors? Starting with an airdrop of NFTs from their collection to collectors is always a wise marketing move. If you have some clout, you can require the collectors to perform a number of tasks before they are qualified for the airdrop.
3. Be community-focused
Every web3 project depends on the enthusiasm of its community to succeed or fail. There is no easy solution to this problem. Of course, the art must be excellent, but that is not what counts. All the power is in the community. The projects with a strong community are the ones that will last over time. You may increase awareness of your collections via marketing. The rest of the game is turning these eyes into a thriving community. Because people are so immensely vulnerable to word-of-mouth, the community is so effective. What a community stands for becomes increasingly valuable as it expands. We can offer a few tips to build a community:
Decide what the community identity is.
Reward early members.
Keep rewarding the community.
Focus on people and ideals, not profit.
Read more: What is NFT Artwork? And How Does It Work?
4. Engineer FOMO
For some reason, when there is a chance that they might lose a great opportunity, people are more motivated to act. Therefore, your challenge is to create a state like FOMO surrounding your collection. This art form is mastered by some NFT artists. Here are a few concepts we learned from them.:
Release the collection in batches – 

Host the sale in trenches 
These are merely two concepts. There are undoubtedly more. Investigate many possibilities to choose which best suits your reach, personality, and collection. Always keep in mind that demand increases with exclusivity.
5. Be honest with your pricing
Unless you're already a household name, it makes it reasonable for your pricing to represent the fact that you're new to the market (outside the space). Some collectors will be enticed to purchase from you when your pricing is low enough. The likelihood that your collection will sell out will be substantially lower if they are too high. Aim for prices of between 0.1 and 0.5 KSM for JPEGs and between 0.5 and 1 KSM for audio-visual NFTs on Singular. Of course, you are free to make your own decisions if you believe that your work deserves a considerably higher price. Just keep in mind that what the market is willing to pay for art is more important than what you value it at.
6. Treat each new collection as a mini NFT project
This is advantageous since it forces you to think about marketing for every project in a unique way, as it should. Never assume that a collection's success would inevitably translate into another. Wishful thinking, that. It is far preferable to exert more control over the situation by considering the new collection to be an additional project that needs the same level of attention as the original.
Conclusion
These are the six suggestions that will help you achieve your NFT objectives. The fact that this is laborious work should not be overlooked. But perseverance pays off in the end, as the amount of freedom and income you may earn will be limited only by your ability to perfect the art of releasing profitable NFT collections. Ask artists that have already produced successful collections for advice if you're still unsure about how to proceed.