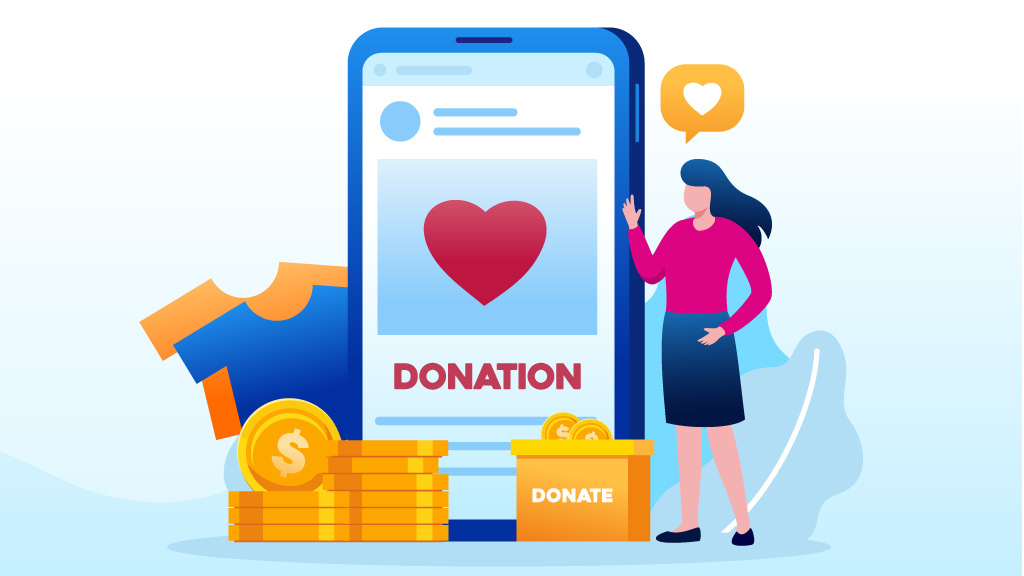 Introduction
Blockchain technology is another emerging technology, which has revolutionized several other industries. Several digital currencies based on the blockchain are new forms of digital money which is not linked to any authority. It is one of the revolutionary things since all the transactions are maintained and owned by the nodes or users of the blockchain network rather than being controlled by a single authority.
Blockchain technology and Cryptocurrencies, yes, digital currencies are also known as cryptocurrencies. Some of the fascinating industries where it can be used are charitable giving and charities.
How smart contracts can be useful for charities and donations?
Smart contracts are the autonomous contracts which are self executable when all the conditions are met in the contract. Hence smart contracts, transactions can be only done but not deleted or modified which is a great advantage. Once the transaction takes place it is stored in the blockchain and timestamped, also the ownership of the sender and receiver remains anonymous since they are given public and private addresses. Since the transactions are anonymous, decentralised, distributed, tamper proof, and immutable you can use it four building crowdfunding applications.
How do digital currencies such as Bitcoin can bring more opportunities for charities and donations?
Various cryptocurrencies like bitcoin can be a two edged sword when it comes to opportunities and challenges. Blockchain has huge potential to bring radical transparency in the donation. A major benefit is it would make it easier for NGOs to get donations when needed. And the challenges would be anonymous cryptocurrencies donation.
Blockchain technology is decentralised technology and it is a shared public ledger. Several advantages of blockchain have led to transformation in several industries. A blockchain could play a significant role in boosting up the trust and transparency in charities. Also, it will impact the new assets that will become available for giving.  Also, it has led to the idea of AI philanthropists.
Blockchain technology can be used to transform the whole idea of donation if created in a regulated way. It will let users register and monitor charities since every single charity would be transparent. Also with the use of smart contracts, A whole new set of rules can be enforced in an automated way.
What are some advantages of Involving Blockchain technology in charities and donations?
Improves efficiency and workflow.
In today's era, everyone is moving to the digital world, and charitable organisations do need a platform that people can trust. Since old times there has been a privacy issue, in several companies that collect the information. For example, Cambridge Analytic and Facebook, how it impacted when digital accounts of people were stolen. Hence here comes the need for a platform where trust and privacy are not an issue. 
Several NGOs and charitable organizations do face similar kinds of issues several NGOs and charitable organizations are looking for some efficient way that is reliable and efficient, which will manage all the donations and seamless workflow. With the use of blockchain 2.0 or smart contracts, several organisations do not need to rely on intermediaries in order to confirm all the transactions. Also, smart contracts make the process much faster since they do not need to rely on any traditional workflow. Several organisations have been implementing blockchain technology in order to improve the workflow and internal processes. Technology Giants like IBM are working on Blockchain technology to bring more efficiency in the workflow in the industries like supply chain management. A huge set of industries would incorporate blockchain technology as several case studies have come up that talks about the advantage of blockchain technology.
Innovation and advancement can be a huge risk for Non Profits
As several businesses have benefited from the innovation, and they have continued to offer a large number of projects which will lead to huge progress. A huge set of organisations can be benefited from the innovations, but many times it is riskier for nonprofits to sacrifice all their resources and make an innovation. Since most of the NGOs rely on third party funds hence, it does not allow them to go for innovation at a large scale, unlike traditional companies.
It is believed that several charitable organisations and non profit organisations do need to rely on funds. And since the cryptocurrency community is new and several investors are there to invest, it brings huge benefits in the non-profit sector.
A bright future in there for all nonprofit organisations.
Blockchain will bring a huge revolution in the charitable industry, it is no doubt. Many communities are working in collaboration with several other blockchain projects, to build all the use cases for blockchain solution seekers. 
In Ethereum blockchain, A nonfungible token ERC-721 is developed which represents the physical and digital goods. Ethereum Blockchain is one of the promising technologies for non profit organisations. And it is considered to be a leading platform for deploying all the self executable contracts also known as smart contracts. It brings a huge number of projects and many more.
What all charities should know about blockchain technology?
As you have seen there are several advantages of blockchain technology. Digital currencies are incredible technology and it has a huge potential to bring a difference in the world. Also, there is a huge opportunity for charities which would lead them to generate new revenue. 
Also, many charities are under financial pressure. Since the financial pressure from the government has been reduced and it has become a huge challenge for them to get money. Charities do need to engage several new supporters even after this, they are able to get only a few pennies.
How cryptocurrencies can be good for charities?
Cryptocurrencies allow several users to accumulate wealth by solving a complex problem i.e. verification for transactions. Several users have come up to solve this compels problem. If you own any cryptocurrency, it can be held or sold based on the need.  Cryptocurrencies are a transparent and secure way of fundraising and there can be no fraud with mining. here the situation is much more clear, either you own funds or not. 
How NGOs can select ways to stay safe for getting funds?
Some of the several steps which NGOs must take are the following.
It is really important to use a well-known platform for accepting the donation. For example, BItpay has built a platform for getting funds for nonprofits. 

It is necessary to have a financial advisor in order to know more about cryptocurrencies. 

NGOs should do research and try to find other NGOs that are taking cryptocurrencies for funds.

Also, you need to save all your funds and treat it as security. Many times, the cryptocurrency market brings several advantages for ngos. 
With the use of blockchain technology, it will be made sure that all the transactions are secure and you don't need to wait for a long time to receive money unlike now. All the transactions are done at a fast pace hence, you don't need to depend on any third party company for validating and transferring funds. Blockchain technology would change the whole way of transactions. Also, it would be more trustable than any other medium for collecting the funds.
Conclusion
Blockchain technology is one of the advantageous technologies and several industries are making use of it. From the perspective of the donor, it gives some reliability since they know that the amount is used for a good cause. Unlike now, people know where the money goes and for what it is used. If we look at the current scenario, several third parties are involved and it is not sure whether the money is used by them or sent to the NGO. hence, with the help of blockchain, every transaction would be transparent and genuine. 
If you want to get a crowdfunding application for your charities or NGO, then you should go for it because it will be more trustable and genuine. Hence, you may find companies like Solulabs that provide the best services in the field of blockchain development. All developers have worked on several projects in different domains. You will find different NGOs and charities that have already implemented blockchain technology for collecting funds. In case you are not sure and would like to know more about it you can contact our consultants and developers or several NGOs that are using Blockchain. Our consultants would guide you in a better way.