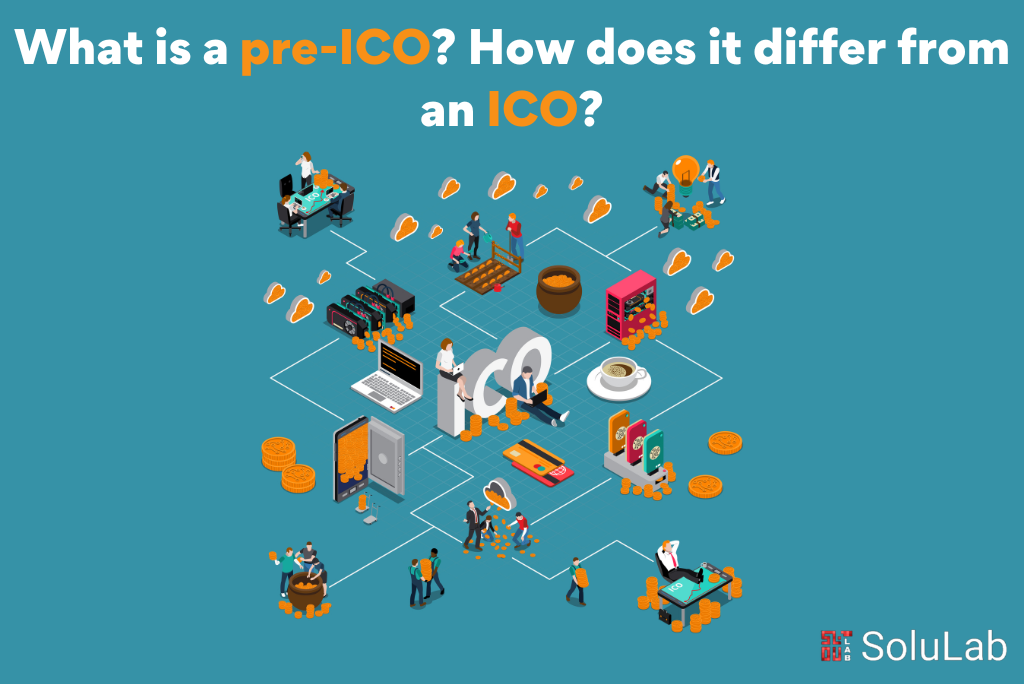 Pre-ICO, as the name implies, is a presale event held before the ICO. It's a purchasing event at even lower pricing for a limited number of token launches. As a result, the development business may raise funds for its Initial Coin Offering platform or utilise it to finish its product. Some firms, such as Telegram, which raised $1.7 billion in 2018, and Datum, which raised $1.5 million in 2017, have had very successful presales. Pre-ICO fundraising goals are often smaller than the main ICOs, and tokens are typically offered at a lesser price.
Buyers benefit from incentive programs and potentially earn a significant ROI if they sell their crypto-tokens at a higher price. Pre-sales have prevailed since the advent of Bitcoin, the world's original and oldest cryptocurrency. The bulk of them has become millionaires.
Presale
A pre-ICO presale, also known as an ICO presale, is a coin launch or sale event held before the general public may participate in an ICO. One disadvantage of ICO presales is that early investors or adopters dump tokens as soon as they become exchange-tradable. Because they obtained the tokens for less than the main ICO price, they often sell them at the ICO price, resulting in large gains while adversely impacting the price for ICO participants.
There are two kinds of pre-sales:
It is only offered to wealthy investors willing to spend large quantities of money on the project. While the initial investment is substantial, investors will benefit from price increases once the tokens are available on the open market.
These allow retail investors to purchase a project's token before it becomes accessible to the general public. Nonetheless, the bulk of tokens remains unsold due to a lack of faith in ongoing activity.
How does Pre-ICO differ from ICO?
The primary distinctions between a Pre-ICO and an ICO (in most situations, but not all cases) are as follows:
Pre-ICO Tokens are typically distributed at the time of the ICO. Therefore pre-ICO customers may have to wait much longer to obtain the Tokens.

A Pre-ICO has a very modest quantity of real Tokens available for purchase. The final ICO will contain a much larger amount of tokens.

Pre-ICOs are often conducted when the underlying technology for the Tokens has not yet been implemented. ICOs are usually undertaken much later in the process when the product is ready for testing.

A Pre-ICO is often accessible to a considerably smaller number of individuals than an ICO.
How can you participate in a cryptocurrency pre-sale?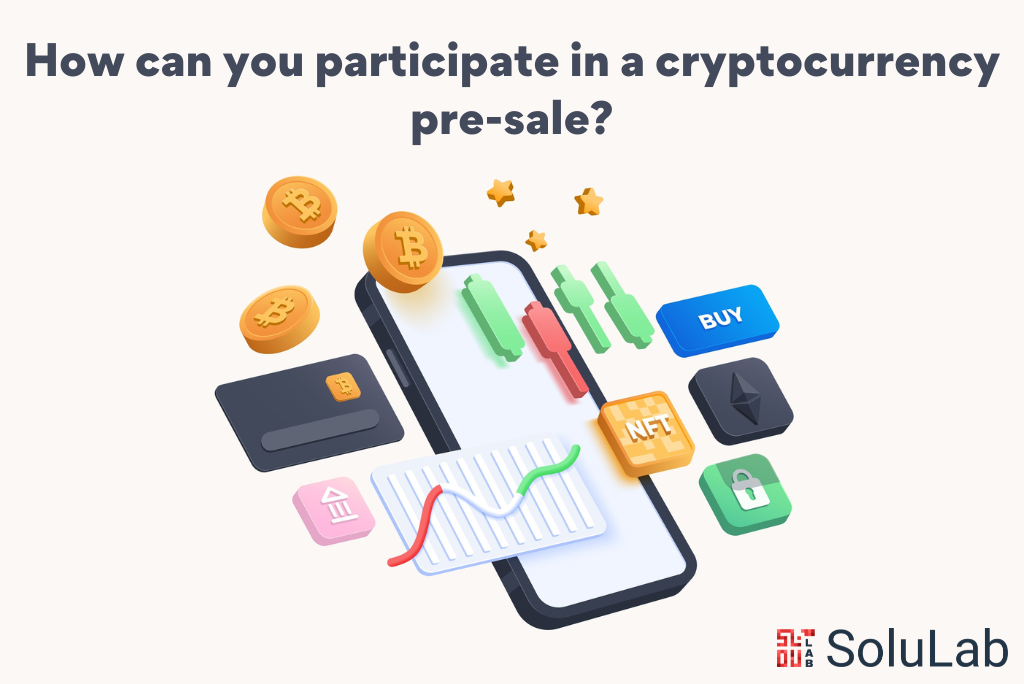 You may participate in a cryptocurrency pre-sale in three simple steps:
Browse the pages of CoinMarketCap or CryptoTotem to see which projects are holding a pre-sale. We advocate completing due research and being completely informed of the project offered before making an investment decision.
After you've made your account and wallet, all you are left to do is seek the pre-sale on your exchange's website and buy your tokens.
 Before opening an account with an exchange platform and depositing money, do your homework to guarantee that it is a reputable service provider. Choose well-known cryptocurrency exchanges to ensure that a reputable third party handles your funds.
Three pre-sales that grew into megaprojects:
FIL debuted with a pre-sale price of $5 and has since risen to $18.96. It debuted on the market in 2017 for $11.5 and has since increased by 279 per cent above its pre-sale price.
Calyx (CLX) – Coming Soon:
This project has created a reputation by developing a liquidity sourcing pool that enables it to deliver liquidity from many sources, making cryptocurrency swapping simpler. It is creating headlines because CLX holders will be entitled to a share of the fees transactors pay, enabling them to supplement their income.
One of the most well-known instances of a successful pre-sale is Tezos. It began with a pre-sale price of $0.47 and raised over $200 million during the ICO. XTZ sells at $3.05, representing a 549 per cent increase over its pre-sale price.
Read more: How to Raise Capital Through an ICO?
How does it work?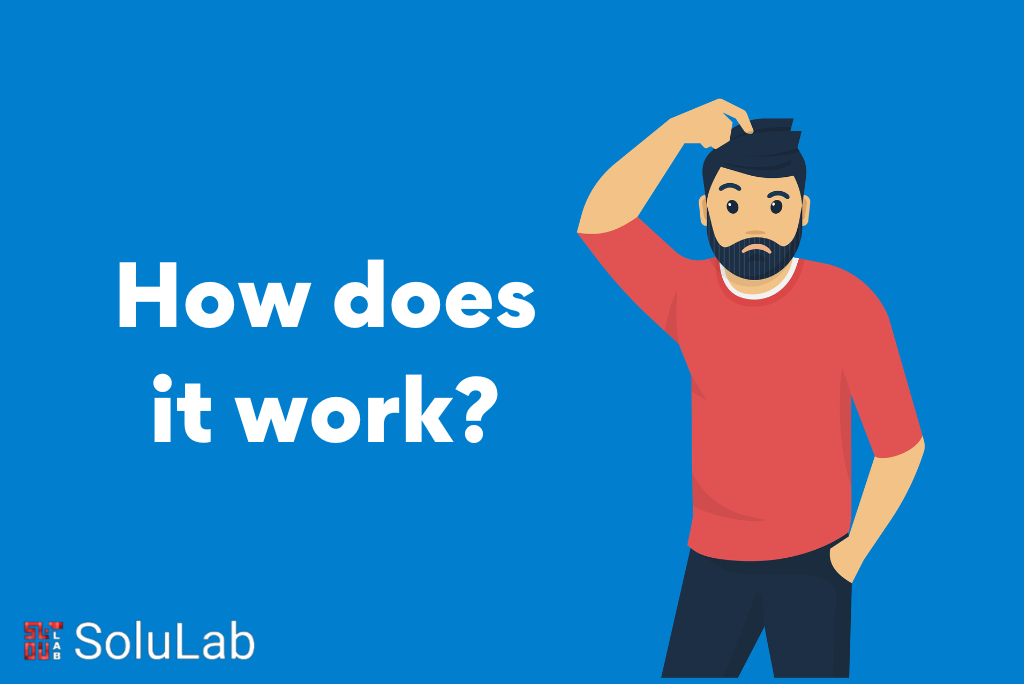 The Pre-ICO sale often takes place a month or two before the ICO, although it might take up to a week or longer. Tokens are sold to investors once their prospective audience has been verified. There is often a minimum and maximum value per individual.
It may seem that obtaining a pre-ICO is simple, but it is not. They are typically provided to a small number of investors and may be completed in seconds. So, if you're interested in the pre-sale, it's always a good idea to keep up with the newest developments.
Pre-sales also assist developers in spreading the word about their products and gaining additional marketing attention. The event will be critical in attracting investors when the ICO platform goes live.
Pre-sales have prevailed since the beginning or advent of Bitcoin, the world's original and oldest cryptocurrency, in 2009. It was a great opportunity for investors who enlisted at the time and maintained their money for more than a decade. The bulk of them has become millionaires now.
Disadvantages of Pre-ICO
Pre-sales are analogous to accessing the bottom level of a still-under-construction skyscraper. There is no way to tell if it will attract investors in the future until it is completely completed. While there are some advantages to purchasing crypto tokens during a pre-sale, such as a reduced entrance barrier and anticipated future gains, there are also some disadvantages:
Pre-sales might be precursors to rug pulls and other frauds. Investing in anything that has not been tried or confirmed is dangerous. Not many currencies are as successful as Bitcoin and Ethereum.
 Although pre-sale prices are lower than ICO launch platform pricing, they may fall following the ICO, particularly if consumers do not perceive the underlying blockchain as creating value or addressing real-world issues. In this instance, you may lose your hard-earned money.
Because most crypto wallets are custodial (kept by the exchange), nothing is protecting your funds from hackers other than the exchange's security standards. Hackers steal hundreds of millions of dollars worth of cryptocurrency from internet marketplaces.
Conclusion
For starters, you will not hold stock in the future firm, and the ICO must be linked to a blockchain. Instead, crypto-tokens are sold in a 'crowdsale,' which enables anybody to purchase and support a company's development of some new technology that is expected to shake the crypto world. 
Often, only a limited amount of tokens are available for sale in return for Bitcoins or fiat money. Companies like Ethereum and Waves have raised millions of dollars using pre-ICOs.
These tokens may then be traded or swapped for access to the finished product or service. And, since the amount of tokens launched is restricted, their value might skyrocket after the ICO, depending on the project's performance.