IoT is here to change the world. Know more about the use cases of IoT digital asset tracking systems and the benefits of such devices.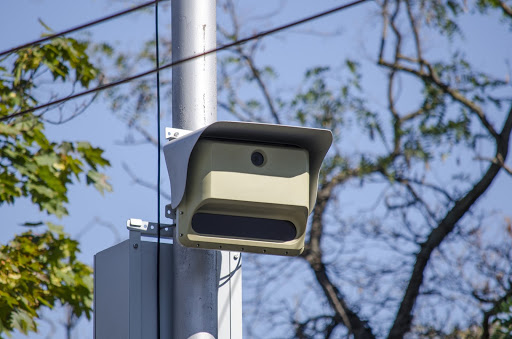 From smartphones to smart homes, IoT is here to rule as the newest technology of the twentieth century. IoT applications for asset tracking and management in industries is not new. There are many IoT devices today that have been proved to be a boon for mankind. If you are an entrepreneur and wish to work on IoT digital asset tracking applications, a knowledge of the use cases is a must. So, what are the areas where IoT asset tracking applications can function? What are the benefits of such devices? Is it necessary for businesses to use IoT tracking systems? Let us take a look.
Benefits of IoT Tracking Devices
According to a report by Mobile Experts, there will be an exponential growth in the shipment of  Asset Tracking IoT devices in near future. In fact, shipments will grow from 22 million to 70 million by 2022. Also, half of these devices will send data using a Cloud-based service provider. This will result in a service revenue growth of 7.5 billion U.S. dollars in 2022."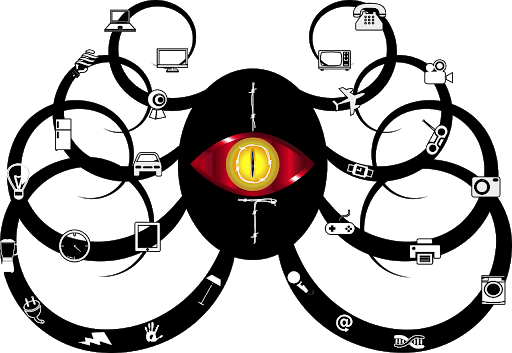 So, why will IoT tracking devices sell like hotcakes in the future? Well, IoT tracking devices have a lot of benefits like:
Peace of mind and security

Reduced cost of losses and theft

Optimized transport routes and cost

Improved productivity

Improved customer satisfaction

Clearer responsibility boundaries along the logistic supply chains
Thus, IoT tracking apps will definitely affect each industrial sector in a profound manner. This is due to the fact that it has the immense potential to replace all other technologies in terms of security and saving money. So, let's know some use cases of IoT devices for asset management and tracking.
Read More: IoT Asset Tracking Apps Using Blockchain
Use Cases of IoT Tracking Devices for Asset Management 
Today, each industry can benefit from asset tracking. This is because it not only prevents theft, loss, and damage but also helps in saving money. As assets comprise a large fraction of any company's holdings, asset management is crucial. Moreover, it also helps in meeting compliance and industry standard regulations. So, what are the possible use cases of IoT digital asset tracking applications?
Insurance: retrieving stolen vehicles
Nowadays, car thieves use GSM jammers. Yet, companies like the Sigfox have come up with fantastic IoT tracking systems. These use radio signals that can't be jammed.  The tracking devices send GPS coordinates without any interruption, even if the robbery of a vehicle has happened. They also allow insurance companies to collaborate with security providers and police. Thus, they can easily recover stolen vehicles.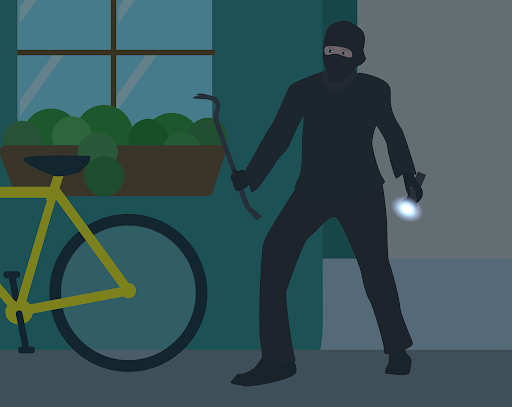 Thus, this IoT location tracking use case is an advantage for insurance companies. This because such devices will have positive financial implication for insurance companies. Besides, they can offset the cost of customer premiums too.
Logistics: keeping a track of supply chain goods
Logistics is all about transporting goods from one place to another. But, one must be careful with products like medicines and agri-food products. Companies must transport them under specific conditions to keep them fresh and edible.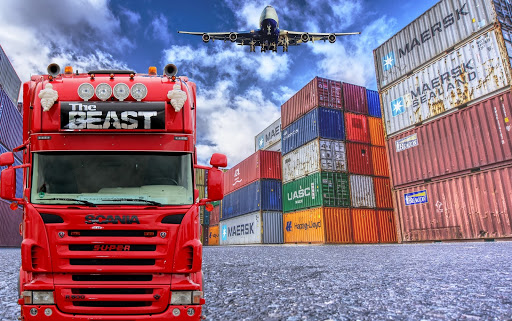 Tracking systems can work for logistics to report data about the supply chain conditions. Providing information about the temperature, shock and tilt can aid a lot. It can improve the quality, traceability and responsibility boundaries. This ensures the delivery of sensitive materials on time, in a safe and perfect manner.
Apart from this, trackers can also give additional information thereby increasing adding value to the chain journey. For instance, they can collect location data from fleets of returnable containers, parcels and trolleys.
Construction: tracking usage trends and equipment robbery
There are a lot of benefits that real-time tracking and cloud-based data sets can provide to construction companies today. They help in reducing theft to a large extent. Also, it increases productivity and controls operating costs.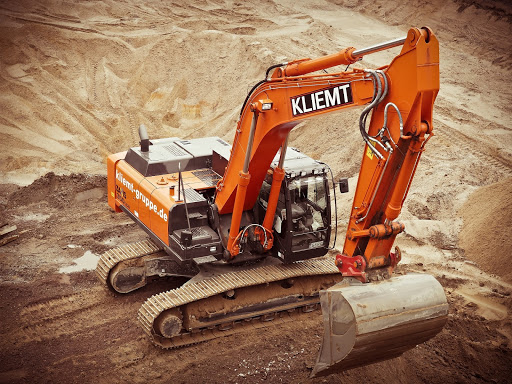 Moreover, companies can lose a lot of money if any theft of machinery or valuable equipment like electrical panels occur. So, for protecting your equipment, tracking of information will aid in finding the thieves. Besides, it will enable the police to recover stolen assets and gather evidence too.
Further, if you have to track heavy equipment, IoT tracking devices provide valuable insights. These insights actually help managers to monitor and assess usage trends.
Tracking: awareness of day to day activities
IoT-enabled tracking devices are a boon nowadays for our day to day activities. From helping with physical activity routines to keeping your luggage bags safely, IoT tracking apps have a lot of benefits. Let's have a detailed look at these.
For outdoor sports:

IoT tracking devices have become a necessity for outdoor sports. Moreover, athletes including runners, trekkers, hikers and paraglider pilots can use these devices. They can track their specific itineraries without the need for carrying a smartphone. Besides, in emergency situations, the tracker can send an SOS message too.
For tracking pets:

Nobody wants to lose their pet dogs or cats to an unfortunate incident. So, IoT is here to help all such animal lovers. Now, IoT-connected collars send real-time notifications whenever your pet leaves the house. Further, it will help you in taking the right step before your pets go too far away. They also help in checking pet movement in the home and tracking their daily activities. Besides,  they also help in placing a monitoring system using IoT for the rest periods of animals.
Safeguarding luggage bags:

If you put an IoT-connected tracker in your luggage bag, you can actually track its location at any time. Also, you can do this on your smartphone while you're travelling.
It is clear that IoT tracking devices have a lot of applications for all types of companies. It has a myriad of benefits and will soon become a necessity for everyone. But, are there any such devices already present in the market? Yes, there are. So, let's take a look at some of the best asset tracking IoT devices.
CLOE LTE Cat M1 Tracker Platform
The Sequans is a leading company in supplying of single-mode LTE chipsets. The CLOE LTE Cat M1 Tracker Platform helps in connecting and locating objects everywhere. Some of its key features are as follows.
Key Features:
Long battery life and power optimized

Cost-effective

An all-in-one solution for building new IoT tracker devices in a short time

Ideal for logistics, customer electronics, industrial, automotive etc.

Modular design for GNSS (Global Navigation Satellite System (GNSS), cellular connectivity, and MEMS (Micro-Electro-Mechanical Systems)
Telogis Fleet
The Telogis is a Verizon company that has delivered the best cloud-based software platforms. These platforms have the ability to transform asset tracking practices. In fact, it is a web-based fleet management solution. It integrates businesses with logistics and maintenance through dispatch and payroll.
Let's take a look at some of its key features.
Key Features:
Uses the powerful Verizon 4G LTE network and is LTE Advanced

Instant updates about key events like any unauthorized vehicle activity

Automated reporting facility and keeps track of your assets in real time on a single map

Uses patented cluster technology that provides a quick status overview

Separate alerts for maintenance focusing on preventive maintenance
IBM & Vodafone for Mobile Asset Optimization
IBM and Vodafone together help to deliver Mobile Asset Optimization for empowering users. This platform helps to predict the weather and its impact on your supply chain. Thus, it optimizes the lifecycle of a company's assets. Also, Watson IoT helps such companies through improved asset visibility and recovery using analytics. Some of its salient features are –

Key Features:
Aids in tracking and predicting asset movement through the supply chain to reduce theft and replacement costs

Get location and availability analytics of any asset

Based on availability, companies can improve their maintenance procedures and  budgeting of assets

Assets with IoT tracking devices help to manage device data integrated with advanced analytics to provide predictive insights
Signing off…
To sum up, one can conclude that IoT is here to stay. Besides, there are some IoT devices based on asset tracking already in the market. From small businesses to big enterprises, IoT asset tracking applications will soon become a vital part of their ventures. In other words, asset tracking is essential for industries and IoT helps in making the process better. Besides, IoT devices and systems have the ability to make asset tracking more accurate and reliable than ever before.