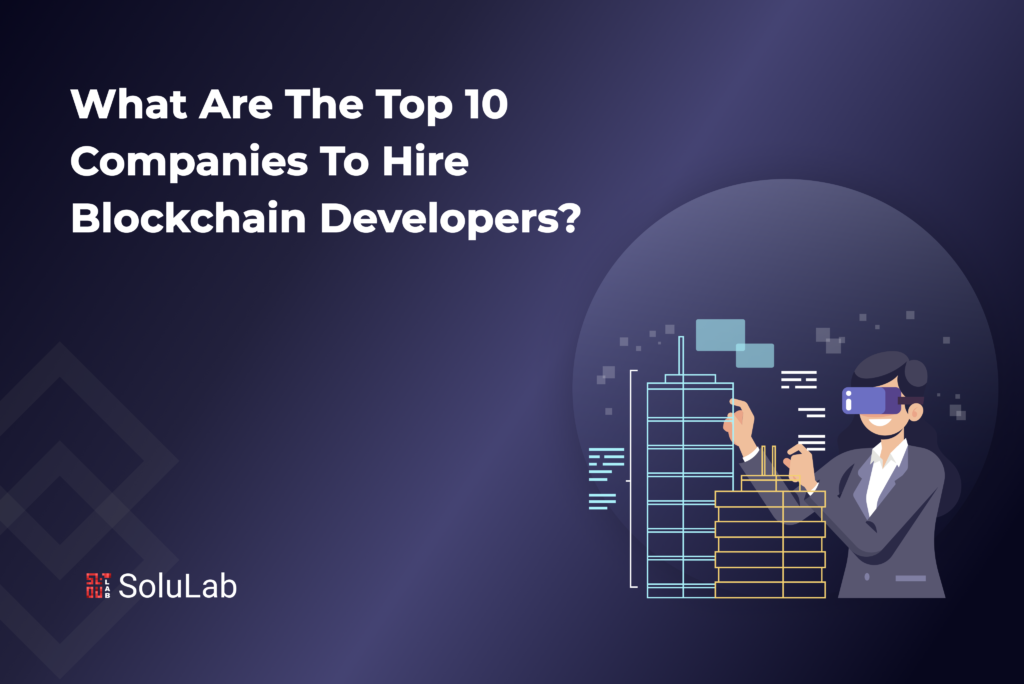 Since its genesis in 2008-09, blockchain technology has experienced significant developments. It began as a simple Bitcoin picture and quickly moved to more unexpected areas. Despite having the word "Block" built right in, "blockchain" has recently travelled further than any other technical phrase. It is resonating throughout nearly all of the current IT infrastructures, posing a possible threat to the very survival of the existing companies.
High-level innovations are now occurring in Ethereum. The areas where the Ethereum blockchain is heavily utilised are DApps, ICOs, and Tokens. The Hyperledger project is attempting to provide a complete blockchain protocol appropriate for enterprise-level applications alongside it, and so far, they have had positive outcomes.
The blockchain is developing more quickly than many other technologies already in use. New protocol suites, IDEs for development, environments for deployment, blockchain management tools, and related ecosystems are routinely released. This article briefly describes the top 10 companies in 2023 for hiring best blockchain developers.
Read Our Latest Blog: What Are The Benefits of Hiring a Blockchain Developer
What is Blockchain Technology?
Blockchain technology is software and a system that enables safe online transfers of certain instances of value (such as money, property, contracts, and identification credentials) without needing a middleman like a bank or the government. It is a specific kind of database accessible over a computer network. A collection of data is contained in each block of the chain, and each block is connected to the one before it via a cryptographic hash. As a result, adding, editing, or removing data from the blockchain is highly challenging since any changes would be immediately visible to all network users.
Essential Skills for Top Blockchain Developers
Any blockchain project's success depends on selecting qualified blockchain developers. Due to its intricate nature, blockchain technology necessitates a thorough grasp of distributed systems, smart contracts, and cryptography. Projects may be prone to mistakes and security flaws without the correct skills. Before making a hiring choice, it's critical to thoroughly assess prospective employees' or employers' qualifications and expertise.
Programming skills: Proficiency in programming languages like Java, Python, and C++ is essential for top blockchain developers.
Cryptography skills: Blockchain developers should have a strong understanding of cryptography and its use in blockchain technology.
Distributed systems skills: Blockchain developers need to possess knowledge and experience in distributed systems and their functioning.
Problem-solving skills: As a blockchain developer, it is important to have the ability to recognize and address any issues that may arise concerning blockchain technology.
Communication skills: To be successful, blockchain developers must preoccupy the proficiency to articulate distinctly and effectively with other developers, business stakeholders, and the public.
Read Our Blog: Top Blockchain Technology Companies in 2023
Factors to Consider When Hiring Blockchain Developers:
Determine the company's level of experience in creating blockchain technology;

Consider the skills and qualifications of the developers;

Seek out developers who have a firm grasp of the blockchain's underlying principles;

Evaluate the company's approach to security and data protection;

Look for a company that values openness, cooperation, and innovation.

Top 10 Companies for Hiring Blockchain Developers
One must partner with a reputable top blockchain development company to ensure reliable hands and top talent for your project. Here are the top 10 companies to consider:

1. SoluLab
SoluLab is a prominent blockchain development company that focuses on the development of the technology for both decentralised and digital markets. With nearly nine years of experience in the industry, they have expanded their services to include a range of software products such as mobile and online apps.
Solulab has a team of highly skilled developers with comprehensive knowledge of all aspects of blockchain technology. In addition, they offer blockchain-based solutions for a variety of industries, such as supply chain management, healthcare, and finance. If you're looking to hire top blockchain developers for your project, look no further than SoluLab. Their developers are proficient in blockchain technology and experts in related technologies, such as smart contracts and decentralised applications (DApps).
$25-49
50-249
2014
Los Angeles, CA, USA
Disney, Mercedes Benz, Goldman Sachs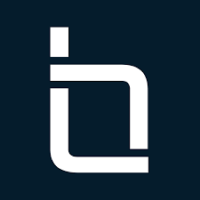 2. Leewayhertz
Leewayhertz is widely recognized as a top choice for businesses seeking to hire blockchain developers. Their team boasts years of experience and a proven track record in the industry, demonstrating their expertise and ability to elevate any project.
The developers at Leewayhertz possess a high level of proficiency in blockchain technology, with a commitment to surviving topical with the latest refinements in the field. They take pride in delivering bespoke solutions tailored to meet each client's unique needs.
$50+
100+
2009
San Francisco, CA
Hershey's,McKinsey, P&G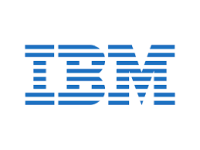 3. IBM
IBM has been a leader in technology for a century and is well known for its groundbreaking efforts in AI research and development. They provide a range of AI services, including strategy, consulting, and implementation, and have over 10,000 AI professionals spread across more than 100 nations.
IBM has also created IBM Watson, a cloud-based platform that aids businesses in developing and implementing AI solutions. According to most blockchain developers, IBM is a top business that provides blockchain consultation, implementation, and development services. They provide their customers with specialised blockchain solutions that align with their organisational objectives and particular business needs.
$99+
345,000
1911
Armonk, New York
ABN AMRO, Walmart, Maersk, Indian State Bank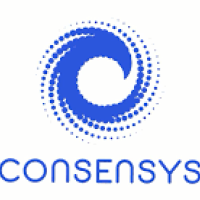 4. ConsenSys
Blockchain software provider ConsenSys offers services to businesses and authorities. They have distinguished themselves as a top supplier of creative solutions thanks to their inventiveness and domain knowledge .ConsenSys is always looking for experienced blockchain developers to join their team.
Their group of highly competent engineers is dedicated to creating cutting-edge solutions and is motivated by their love of blockchain. ConsenSys offers the expertise and experience to produce top-notch outcomes whether you need help with smart contracts, decentralised apps, or other blockchain-related initiatives. Therefore, ConsenSys is your best option if you're looking for a trustworthy and knowledgeable partner in the blockchain industry.
$50-99
250-999
2014
Brooklyn, NY
JPMorgan Chase, ING, Microsoft, EY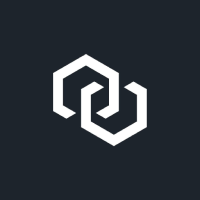 5. Chain
Chain is a well-known brand in the blockchain development industry. They are renowned for their cutting-edge technology and creative ideas that have benefited companies all over the world.
When hiring developers from Chain, you can trust that you'll receive excellent expertise in blockchain development. Chain's knowledgeable and talented team will ensure the project is completed on schedule and to the highest quality standards.
$40
500
2012
NY, New York
Walmart, State Street, Amazon Web Services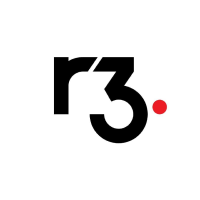 6. R3
R3 is a blockchain development firm specializing in creating financial service solutions. Enterprise blockchain software is created by this blockchain collaboration.
Experienced blockchain developers from R3 can assist companies in expanding and deploying blockchain applications. R3 has been at the forefront of blockchain development for years and continues to offer its clients top-notch services thanks to a team of very brilliant professionals.
$60
1,000
2013
Boston, MA
Bank of America, Santander, CIBC, Natixis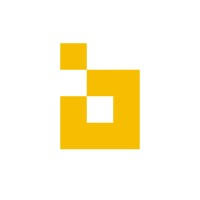 7. Bitfury
A blockchain technology startup called Bitfury provides a variety of services for organisations, institutions, and people. Global technology business Bitfury focuses on creating and implementing blockchain solutions. Bitfury provides a selection of infrastructure, development, and consulting services for blockchain developers.
Their consulting service aids companies in comprehending the advantages of blockchain technology and formulating a strategy for its adoption. While its infrastructure service offers resources to implement blockchain applications, Bitfury's bespoke development service develops customised blockchain solutions for enterprises.
$50
100
2014
Tel Aviv, Israel
Samsung, Fidelity Digital Assets, Northern Trust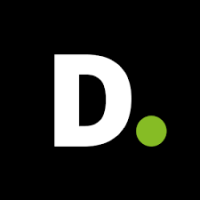 8. Deloitte
A leading provider of audit, tax, consulting, and financial advice services, Deloitte operates on a global scale. The business is headquartered in London, England, and was established in 1845. Over 280,000 people work at Deloitte, which operates in over 150 nations.
Deloitte's excellent workforce of over 2,000 blockchain specialists further demonstrates its commitment to the technology. These developers have experience working with a wide range of clients on various blockchain projects, demonstrating their dedication to advancing technology. With such a large skill pool, it is no surprise that Deloitte has stayed at the top of the blockchain market.
$120+
345,000
1845
London, England, UK
PwC, Credit Suisse, State Street, Nasdaq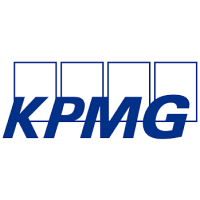 9. KPMG
KPMG is an influential international provider of professional services, including audit, tax, consulting, and advice.KPMG is heavily invested in blockchain technology and has been working on its advancement since the beginning. The more than 1,000 blockchain services professionals at KPMG are well-known for their knowledge and experience in the industry.
They have a track record of working effectively with customers on blockchain initiatives and offering insightful advice. KPMG is a great option for firms wishing to investigate the advantages of blockchain because of its reputation for dependability and dedication to assisting businesses in adopting this technology.
$60
227,000
1895
London, UK
EY, PwC, Deloitte, Grant Thornton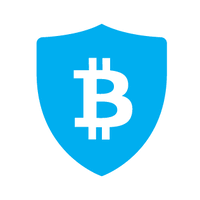 10. BitGo
BitGo is a business that provides safe storage for virtual coins like Ethereum, Bitcoin, and others. BitGo is one of the most reputable digital asset custody firms in the world, with over $10 billion in assets under its care. The business has a group of skilled blockchain developers that have built and maintained scalable and secure blockchain infrastructure.
$100
400
2013
Palo Alto, CA
Galaxy Digital, Bitfinex, Kraken
Concluding remarks
From a larger viewpoint, the blockchain may advance humanity to the next stage of development by fundamentally altering socioeconomic and political structures. Others counter that because the technology is still in its infancy, it is too early to have such optimistic expectations.
In conclusion, every business trying to keep ahead of the curve in the always-changing world of technology must hire blockchain engineers. A team of talented developers might make all the difference in the success of your initiatives, given the rising demand for blockchain solutions. You can make sure that you hire the best blockchain developers to serve your business needs and assist you in reaching your objectives by using the advice in this article.

FAQs
1. What are the different kinds of blockchain developers?
Three basic categories of blockchain developers that exist are:
Core developers: The consensus algorithm and the networking protocol are two examples of the essential infrastructure that these engineers are in charge of creating for a blockchain network.
Developers of applications: These professionals create software that runs on a blockchain network.
Testers: These programmers look for faults and security flaws in blockchain networks and apps.
2. What skills are required for working as a blockchain developer?
Depending on the sort of development you want to conduct, different talents are needed to become a blockchain developer. But some frequent abilities are as follows:
Programming abilities: Solidity, Python, and Java are just a few of the programming languages that blockchain engineers need to know. Blockchain engineers must be familiar with distributed networks and how they operate.
Security: When creating blockchain applications, developers must be mindful of the security concerns involved.
Mathematics: Cryptography, in particular, requires blockchain engineers to have a solid grasp of mathematics.
3. How to become a blockchain developer?
Several paths can be taken to become a blockchain developer. One can: Take lessons or classes online. Go to blockchain gatherings and conferences. Work for a business that is developing blockchain technology. Launch your own blockchain initiative.
4. How much do blockchain developers earn each year in the USA?
Blockchain engineers earn different incomes based on their degree of expertise, where they work, and which firm they work for. Blockchain developers, however, can get very large wages. In the United States, a Blockchain Developer makes an average yearly pay of $91,753. To view salaries near you for Blockchain developers, use the location filter.