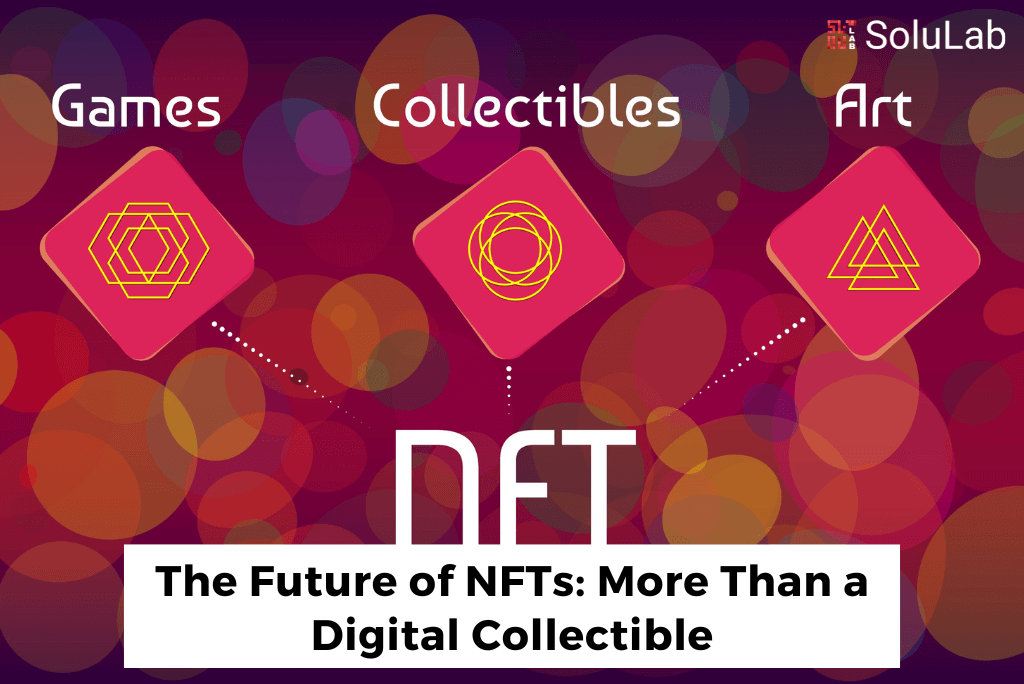 The world is awash with assets up for grabs, but few are as coveted at the moment as NFTs. The Non-Fungible Token phenomenon has swept across the globe, attracting retail investors, fans of nft collectibles, and trend followers. In essence, NFTs are more than just collectible digital assets on the blockchain – they are assets of value with real applications across different industries. 
NFTs have turned into a new art medium in audiovisual format, taking hold of the art market by force. With prominent auction houses like Christie's and museums like The State Hermitage in Russia already recognizing NFTs as a new form of art, it is clear that NFTs are more than just a fleeting fad.
The earliest iterations of  NFT art can be traced back to an Ethereum-based collectible game from 2017, known as CryptoKitties.  When it was first released, the surge in users rushing to buy up the rare digital kitties caused the servers to break down. Since then, NFTs have evolved from JPEG files on the blockchain to valuable items across gaming universes. The functionality of NFTs in games makes them both an investment asset and a utility instrument that grants players abilities. 
Virtual experiences are still an NFT use case with untapped potential as digital metaverses and GameFi continue to develop.  The applications for Non-Fungible Tokens span across industries and companies are only just starting to discover how to integrate them into their business models. In this article, we'll explore the evolving functionality of NFTs and where they stand in the future.
How NFTs Are Changing The World
The usual benefits of NFTs are largely attributed to blockchains' inherent characteristics, such as immutability of records, freedom of issuance, ease of coding, transaction speeds, and the ability for assets to be exchanged among other users. These characteristics offer an array of different benefits for individual users, specifically creators and collectors. 
For creators like artists and issuers of unique assets, NFTs protect their copyright and provide royalty incentives from the subsequent resale of their work on the secondary market.  NFTs also leverage blockchain technology to remove the middlemen and provide an avenue for any creator to showcase their work globally. 
Read also: 6 Tips for Creating Successful NFT Collectibles
For collectors, NFTs act as a certificate of "ownership" for the original work or as an investment asset that can be resold for profit. Most importantly, collectors can directly support their favorite creators with fast and traceable transactions. 
The Evolving Functionality of NFTs 
But NFTs have grown beyond acting as ownership rights seals and facilitators of transaction processing. NFTs are now value assets with a wealth of utility in the physical and virtual world, with endless possibilities in the future. 
1. NFTs As a Decentralized Gaming Ecosystem
The development of games has led to the emergence of new applications for NFTs such as Loot, an NFT project consisting of 8,000 unique "bags" of RPG adventuring equipment. 
The logic behind Loot is simple. It starts from a bottom-up approach where game developers can build a game, or even multiple games around a set of NFTs, assigning items that match its attributes. Essentially, items are issued via a random number generator that grants players Loot bundles. Anyone who owns the bundles of Loot may be able to access such items within these yet-to-be-created games.
The concept was launched by Dom Hofmann, who tweeted the launch of Loot as one of his new projects, exploring the mechanics of games and game creation through the application of NFTs.
Projects like Loot are harnessing the decentralized nature of blockchain as environments where the community gets to decide where it goes and what happens next. This makes Loot both a pioneer in the gaming industry and a trendsetter in the world of NFTs.
The numbers speak volumes about the reception Loot has received from the community. Over 6,000 bags of Loot sold out in less than four hours, with the highest price selling up to $1 million for a single bag. 
In essence, projects like Loot are shifting the paradigm of NFT and gaming. The ability to turn games into interactive ecosystems that listen to and reward player engagement are opening doors to a new era of gaming and community experiences. 
Permissionless creativity empowers the community with the freedom to make choices and decide what to create. These projects transform game developers from a centralized decision-maker into a supervisor that simply maintains the sandbox, allowing the players to act as the creators and movers of the game's universe.
Read also: The Emergence of Digital Collectibles
The future of Loot and similar projects is definitely promising but is not yet set in stone. However, just like many other NFT projects, it is always inspiring to see how the innovation will play out in the coming months and years. Ultimately, it is the community that will decide how much-decentralized gaming ecosystems will pan out.
2. NFT Gaming: Play-to-Earn
In-game NFTs are now a reality and will continue to be an avenue where players can earn crypto and various assets from playing. This is what makes the concept of Play-to-Earn so attractive—the ability to transform your favorite game into a passive income stream.
The economics of Play-to-Earn games are simple and easy to understand. Players own and increase the value of their in-game assets by playing the game and then they can generate profits by selling on a secondary market such as the Binance NFT Marketplace. The majority of play-to-earn games also offer in-game crypto rewards, ensuring active players are financially rewarded for their engagement. 
3. NFTs As a Ticket To In-person Experiences 
The growing popularity of NFTs has created more utility in the physical world, including exclusive access to in-person perks, luxury items, and services. 
After the digital art market started creating waves, the entertainment industry soon followed. Celebrities have started using NFTs to better connect with their fans and sell exclusive content such as music records, signed photos, or branded fashion collections. The higher the demand — the more expensive the item.
Recently launched on Binance NFT, Lewis Capaldi curated an exclusive NFT Mystery Box Collection that includes physical rewards. The buyer of the 'Big Fat Sexy Lewis Capaldi Red Card' received a Lewis Capaldi signed guitar, a studio session with the star, tickets to a secret live show, and some exclusive physical merchandise. Another set of NFTs in the collection granted other rewards, such as a secret live show and backstage hangout with Lewis Capaldi.
Oleksandr Usyk's Premium Auction on Binance NFT provided collectors a chance to win a personal training session with the star and a pair of signed professional boxing gloves.
4. NFTs As a Pass To Exclusive Community Clubs
NFTs also provides exclusive access to select groups. A recent trending example is NFT avatars that grant users enter into a community of like-minded individuals with shared values and assets.  
Akin to physical membership clubs, these NFTs are used as a digital membership card that shows off status and grant access to exclusive clubs or communities. . For example, a Bored Ape NFT grants access to the Bored Ape Yacht Club Discord channel and gives its owner a series of perks and exclusive benefits.
The Future of NFTs 
As the NFT world continues to develop and garner more interest, utility cases will evolve beyond JPEG collectibles. The NFT industry's increasing number of use cases will continue to grow alongside the number of users and partnerships with traditional companies.  
NFTs are also becoming more eco-friendly. For example, Binance NFT uses PoS to host NFTs instead of the traditional PoSA model. The use of 'greener' technologies will also allow NFTs to have a lighter environmental footprint and resolve some of the negative claims against them.  
Blog Credits: Binance