Crypto app development and crypo wallet solutions  have led to increased demand in its development
With the world demanding more security, privacy in all operations and transactions, cryptocurrency wallet development companies and cryptocurrency app development companies are grabbing the opportunities. The current world awareness on concept of decentralization and enterprises operating using it such as blockchain has added further more demand and awareness on cryptocurrencies too. One could say, cryptocurrencies are the next big or current big financial revolution that is changing business operations on different level even by the minute.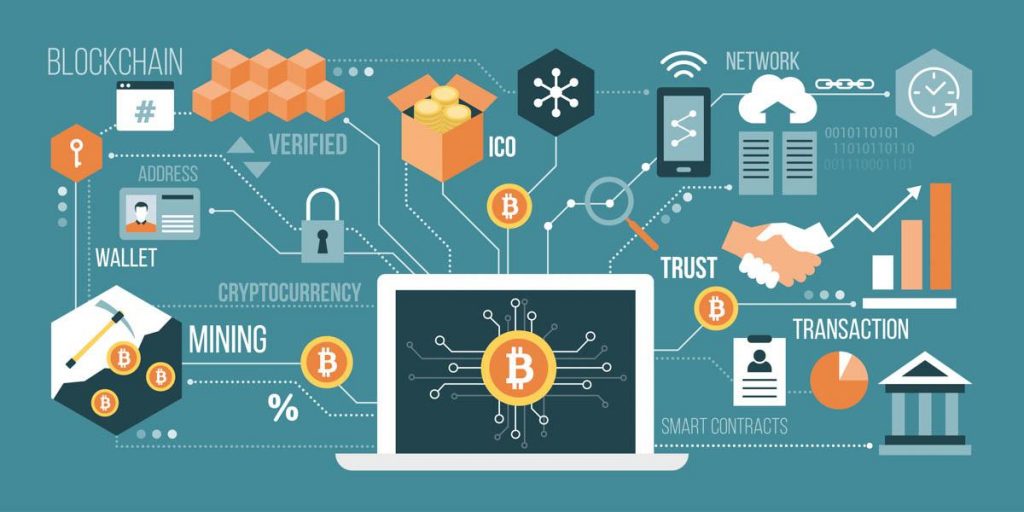 Cryptocurrency exchange development and cryptocurrency app development helps in accomplishing instant transactions as well as maintaining identities in secrecy. Hence, it is no surprise that integrating blockchain and cryptocurrencies in financial operations of a business provides faster, reliable and transparent ecosystem. Financial markets are a place that are constantly changing based various Political, Environmental, Societal, Technological, Economical and Legal (PESTEL) factors. But, with cryptocurrency, coping up with financial fluctuations is minimized and also increase the value of funds and transactions.
Should You Prefer Cryptocurrency App Development?
Cryptocurrencies serve best as an investment opportunity. It allows investors to find assets conveniently and manage them more securely. Also, the processing time taken to liquidate assets is faster with cryptocurrencies as cryptos are digital and decentralized with potential benefits. Cryptocurrencies have disadvantages too. Curious to know regarding cryptocurrency app development? Keep Reading. This article will help you decide if you should prefer to develop a cryptocurrency app based on its pros and cons.
Cryptocurrency, should you choose to develop it or not?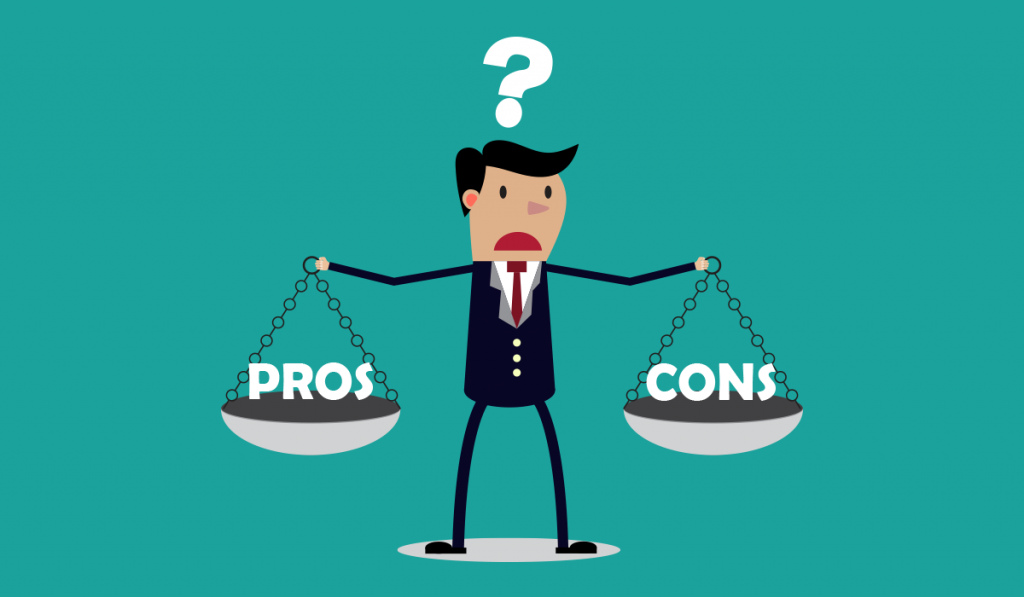 Benefits of Cryptocurrency App Development
Strong and secured infrastructure
Cryptocurrencies are developed with privacy and security in mind right from its initial development stage till its deployment. Even after deployment, cryptocurrencies are constantly maintained and monitored for potential security threat, hack or breach. There is no possibility for a brute force or double spend attack. They allow transactions to be handled either through a public or private network as per requirement.
Appropriate legal taxing
Cryptocurrencies may be new but they are not hard to understand as you might think. It is known for obtaining taxes from users and peers for each transaction in right amounts at the right time for the right purpose. Thus, there is no leeway for fraud or mal-practices. No one can avoid paying taxes and this opens up for more trustworthy transactions with increased potential opportunities.
Transaction cost is lower
There is not third-party of middlemen interference in transaction accomplished with cryptocurrencies. Users and peers can directly connect with each other and thus eliminates the need for any third-party service. This reduces extra charges levied on transactions due to third party services provided.  Comparatively cryptocurrency transaction charges are lower than other digital payment methods.
Mining of crypto coins is easier
There are no restrictions on limitation as to who wants to become a part of the crypto infrastructure. In the case of public systems, anyone can start a node and conduct minding of crypto coins as per their preferences. In the case of private system, users with necessary authority can start a node and access internet or computers to speed up the process of mining crypto coins. On the whole, anyone and everyone can get accessibility to computers without restriction to use cryptocurrency.  
Cryptocurrencies are volatile
This particular benefit falls user cons too. But first, let us see why being volatile is benefit with cryptocurrencies. Since the chances of cryptocurrency coins to rise up in value like a rocket in shorter period of time is high, the possibilities to convert fixed assets into current assets or liquidate them quickly is also easier and faster. They are highly reward as the value of cryptos can go to maximum heights overnight.
Drawbacks of Developing A Cryptocurrency App
Value of cryptocurrency
Yes, it is true that the world has moved and is moving towards a digital trend but what is the scope of virtual currency acceptance across the world? Only the developed countries mostly use virtual currency as means of transactions mostly. Developing countries are still debating its potential benefits and threats. Today, the value of virtual crypto currency is only as high as the trust we place in its current and future potential.
Contemporary markets are reluctant
It is still a million-dollar question, whether cryptocurrency app development is beneficial enough to have a practical purpose in our everyday lives? or is it just potential enough for limited purposes such as operations that require privacy and secrecy? It is honestly arguable but the solution lies in focusing on endless possibilities that decentralization networks bring.
Currently slower in transaction speed
Cryptocurrency miners can handle almost 3 to 7 transactions per second where traditional digital payment methods using credit or debit cards such as American express, Visa or PayPal can handle more than 24000 transactions per second.
Volatility of cryptocurrency is also highly risky
As mentioned in the benefits section, cryptocurrency is highly volatile. It serves both as a benefit as well as a risk. As much as it can increase in its value overnight, its value can also decrease as low as possible overnight. You may never know why and what caused it but the in short amount of time either you can either reap 100% profit revenue or lose all at once.
Makes you think, does it not? So, what should you do? All you can do now is make sure the cryptos you mine adhere to your purpose perfectly, accepted by all in consensus and also maintains coherent privacy in the process. Research what kind of cryptocurrency suits your purpose better and make smart decisions.
It's security structure functions too well
Well, do we need to debate is this a pro or a con? Arguably, I'd stick to saying it is a pro but we can't avoid what is practical, right? Cryptocurrency infrastructure is highly secured with encryption with a unique public or private key. If some transaction has ended up losing coins or something has gone wrong during transaction, what is lost is lost. There is no point of recovery of the crypto coins. It is more than perfect for the jobl. So, stay sharp and keep both eyes wide open during crypto transactions.
Conclusion: Think before you leap in cryptocurrency app development
As the benefits suggest, they are highly potential bearing advanced technology used widely today and the days to come especially in financial operations. The cons of cryptocurrency app development may seem risky. But all of it can be avoided by maintaining and controlling cryptocurrency with an immutable protection in security and privacy against centralized financial inflation.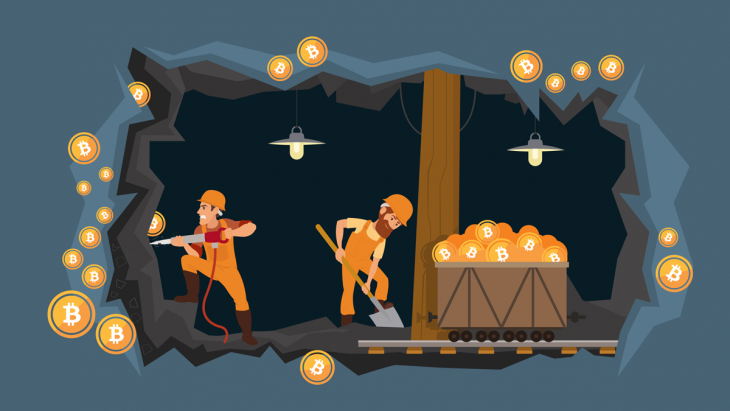 After all, in the history if finances, when was the last time demand and supply had a chance to be balanced equally and simultaneously? This is possible today with cryptocurrency. Let us know what is your views on this? and finally did you decide to develop a cryptocurrency app or go fall into the black hole of Netflix and YouTube?