Voice search analytics
Today the world has been evolving towards a digital technology market. Everyone uses various devices and technologies on a daily bases such as smartphones, on-demand applications, artificial intelligence software, EdTech, etc. Everyone uses such technologies in order to meet their requirements at a faster rate and with unaltered quality too. Today it is history that people used to find required information and data themselves by manual research or manual online research. But, today with the help of voice search SEO (Search Engine Optimization), it is possible to perform various tasks by just voice command.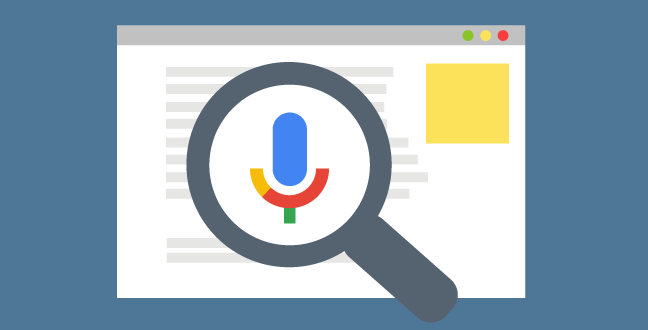 With the help of voice search, it is possible to have an enhanced voice communication between a human and a machine. Today, you can get numerous results for your question from internet with the technological help of voice recognition systems. Google's voice search is more than just a convenience. It is revolutionizing the way users search for information and use search engines.
Voice search marketing is also realized for its potential today by many businesses. Today different industries try to make sure that when users and customers do a voice search, their organization is one of the top results that arrive from the voice search. This is because, if an organization information is obtained from a voice search result, users and customer may tend to feel that the organization is efficient as they upgrade themselves with trending technology.
Understand The Tools That Will Help Optimize Your Site For Voice Search
The following tips has been arrived with the help of statistics provided by word stream regarding the trend of voice search.
Speech recognized search
1 out of 10 queries are searched over the internet with the help of voice search. So, today it is highly important to consider that voice search has an impact on how users find information in the internet. Make sure that, your site will be one of the results when a particular user does a voice search. Understand what is neuro linguistic programming. Today it is one of the prominent potential technology used for understand human behavior patterns, speech
Voice search using Desktops
25% of the voice search is performed in Windows 10. People today love the idea of having a personal assistant helping them with their daily tasks. With the help of voice search optimization and search engines integrated with Windows 10, users will be able to perform efficient voice search in their desktop and obtain necessary information at a much faster rate.
You can optimize your site to be integrated with google search results and this would increase your chances of obtaining visitors to your site by 25%.
Realize the important of images and speech
By 2020, 50% of every search engine will provide results based on voice search and image search. Today, users search for image and illustration to better understand what they read. The chances of visitors getting attracted to your website would increase if you integrate your site with images that can be used by search engine optimization.
For example, when users perform voice search about a question related to your organization and if the results have image illustrations, that would increase the chances of visitors visiting your site.
Artificial intelligence provides enhanced voice search results
More than 1 billion requests and searches are made per week through voice search. Google assistant is one of the trending technological assistant used widely because of easy access and remote accessibility. It has a high operability as it pulls information from various sources when a voice search is performed. It has the potential and efficiency to be the next robotic personal assistant.
Use this technology tool to make sure that your website is one among the servers of Siri. Ensure that your website has sufficient image illustrations, important keywords that enhance the search engine to optimize your website for its voice search results. Focus on the appropriate headings, subheadings, URL's, social media links, etc.
The next big trend in having a technological personal assistant
Certain smart devices like amazon echo also use google search engines. Amazon Echo, it is a smart speaker developed by amazon and it provides the users the ability order online, obtain information, listen to music just by voice commands. It is changing the way users use smart devices.
With a smart technology such as this, make sure that your website has the appropriate content that can be used my amazon echo to list your website among its voice search results. In order to achieve this, identify keywords and content that optimizes amazon echo search results.
Amazon Echo analyzes natural speech patterns. So, you can do a research and understand the natural speech patterns that users use while searching for something related to your requirement. Based on your finding, use the right words and right content right places.
Understand why people use voice search
When you identify and understand why people use voice search, that will give you a better idea on how and what content your website should provide to optimize voice search results. The following are statistics provided by word stream.
| | | |
| --- | --- | --- |
| Person | Task | Percentage of voice search used |
| TEEN | Voice Calling | 43% |
| TEEN | Get GPS directions | 38% |
| TEEN | Help with works | 31% |
| TEEN | Playing music | 30% |
| TEEN | Finding out movie showtimes | 20% |
| TEEN | Checking clock | 13% |
| | | |
| --- | --- | --- |
| Person | Task | Percentage of voice search used |
| ADULT | Get GPS direction | 40% |
| ADULT | Texting | 39% |
| ADULT | Voice Calling | 31% |
| ADULT | Checking clock | 11% |
| ADULT | Playing music | 11% |
| ADULT | Finding out movie showtimes | 9% |
Conclusion: Voice Is As Important As Breathing
Just as how important breathing is, today, with technology, voice search has become important because of the evolution of technology and the users desire to conveniently use devices and operate. Consider the above tips and they may provide ideas on what your website should focus on and how your website can use voice search to be successful too. Let us know, what are the other ways do you think voice search can optimize your website? Good Luck.