Launch your own crypto coin Calculator
Estimate how much it will cost to launch your own crypto coin based on your custom requirements in a few clicks. Select the options below which best describe your project to get the cost.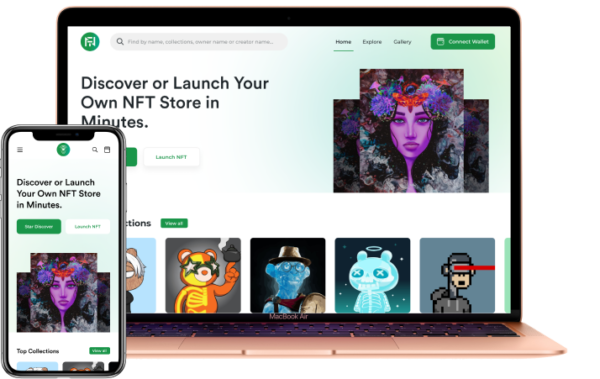 How do you want to launch your Coin?
Which Consensus you want?
Do you want to fork any existing Blockchain
Which services would you like to opt for?
On Which Exchange you want to List?
Which language do you want to use to
create blockchain components
Which language do you want to support your
network to write smart contract?
Total Cost to Launch your own crypto coin
Please note, all cost estimates are intended to be indicative of development costs and timescales only and are exclusive of all hosting costs, paid services or purchased assets of any kind. All prices are in USD and inclusive of sales tax.
Save your estimate and get a permalink so you can share with your team
Decentralized Virtual Reality NFT Marketplace
XinFin & SoluLab coming together to utilize the power of hybrid blockchain technology for NFT based virtual reality platform.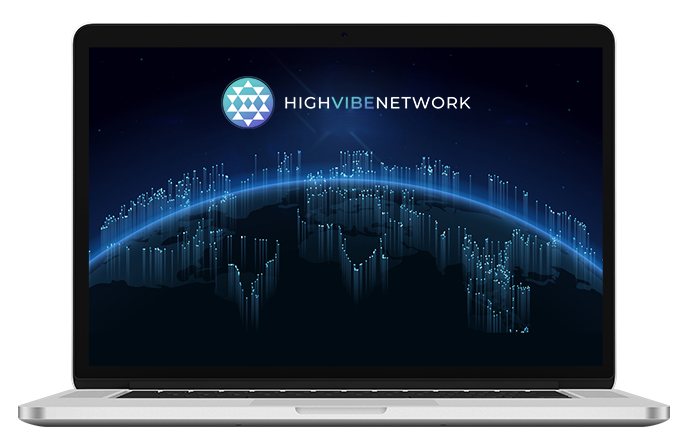 NFT Based Marketplace For Increasing User Engagement
Making personal development and wellness more engaging for users through the NFT marketplace revolution.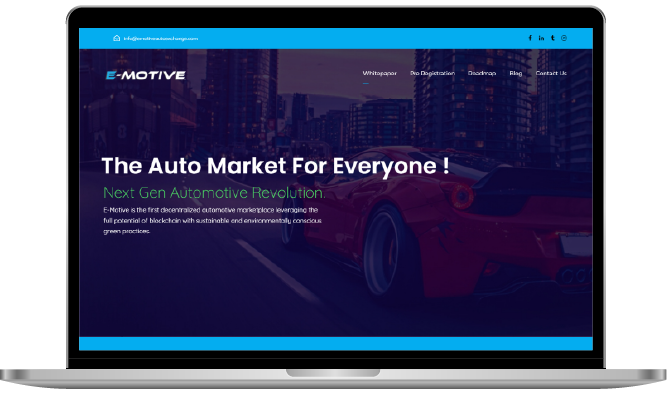 Decentralized Automotive Marketplace For By E-Motive.
E-Motive is the next generation of the decentralized automotive industry with no middleman for lowering commissions.
How Does the Cost Calculator Work?
If you're planning to develop your own crypto coin, proper planning and organized budget are two factors immensely important to emerge successful. To end up with your designated goal as planned, it's essential to understand the total idea about the cost of developing a cryptocurrency and marketing it beforehand. However, SoluLab's next-level cryptocurrency development cost is there for your rescue.
Our cryptocurrency development cost calculator is the perfect tool to come up with the most accurate as well as well aimed cost estimate to enable you to proceed with your further cryptocurrency development plans effortlessly. The calculator helps you with a clear estimate regarding the cost of developing your own cryptocurrency within a few moments. All your part is to fill up the relevant fields concerning your needs and requirements. The rest will be taken care of by the calculator and will give you a highly accurate cost estimate to develop a cryptocurrency like you've designed in your mind.
Cost Calculator Breakdown
The major cost of building a cryptocurrency depends on the following factors.
Number of Features Included
One of the most important cost-deciding factors for cryptocurrency development is the number of features required to be included. More is the number of features; more is the complexity of the cryptocurrency, and the higher the price goes.
The Tech stack used to develop a cryptocurrency is a factor on which the cost depends. The general tech stack used in this regard is listed below.
The next factor on which the cost of cryptocurrency development depends is the cost of developers. Developers' costs increase with experience and expertise. The cost is lowest for junior developers, moderate for intermediate developers, & maximum for senior developers.
Third-Party API Integration
Another important factor that contributes to the cost of building an NFT marketplace is the number of third-party API integrations required. More is the number of third-party API integrations in the NFT marketplace; the higher becomes the overall cost of building.
Security is a matter of immense importance while building an NFT marketplace. It is true that added security features reduce the chances of information leakage and any kind of other unfavorable events. The more the number of layers of security, the higher the price for developing the NFT marketplace.
How to Use the Cost Calculator?
Using the cost calculator for cryptocurrency development is very easy, and not much effort is required. Users need to fill in relevant fields with appropriate information based on their requirements, and the calculator will provide the estimated cost of development within a few moments. The calculator comes with an extremely simple user interface, thereby allowing users to conveniently make the best use of the cryptocurrency development cost calculator.
Here are the steps to follow.
How to Proceed with NFT Cryptocurrency Development?
Documentation of the Project
The next step involves the creation of detailed documentation for the entire project, which happens to be extremely important. Moreover, proper documentation helps save money in building a cryptocurrency. Documentation is followed by prototyping, development, testing & execution, and ultimately deployment,
Finally, to give life to your project, you need to get in touch with a professional development team. The hired development team will successfully execute all plans to come up with a highly functional and feature-rich cryptocurrency. You can either hire the development team on a fixed price or on an hourly billing basis.
How to Reduce the Cost of Cryptocurrency Development?
Having an accurate estimation facilitates proper budget management, which is pretty crucial. SoluLab's cryptocurrency development cost calculator provides you with a highly accurate estimate to develop a cryptocurrency project . Here are a few important tips to bring down the cost of building a cryptocurrency