Every business needs funding for their ideas or projects to venture into future growth and showcase its potential. Cryptocurrency is the new digital currency that has been revolutionizing the financial markets as we know. Initial coin offering (ICO) is yet another part of cryptocurrency that has been trending in those financial markets. ICO is a boon to all business that has integrated the usage of cryptocurrency into their existing system. ICO is similar to an initial public offering, wherein here shares are referred to as tokens. ICos is a kind of source of funding for the business. A share from the returns of the business is given back to the user holding ICO in the form of tokens. Tokens can be used to trade the crypto coins for liquidated value.  Some of the popular ICO's are Dominium, CoTrader, Bethlehem, etc.
Why need an ICO marketing website
Every business involved in ICO should have a website for the promotion of their ICO. This is because ICO is new and many of the users might not know what it is. When a user or an investor wants to buy tokens or invest in your ICO, they must know what it is and what kind of business you are into. They also must know how your ICO is going to help their project help in the growth of their company or the project.
You can create a typical website or a landing page for your ICO. A landing page is similar to the website but focused more on advertisements which help to attract more users or visitors.
The homepage gives an eagle's view of your website and landing page gives you an eagle's view of advertisement for your ICO.
There are many elements of ICO landing page that would keep the visitors attracted towards your ICO. Some of those elements are having an attractive logo, a chatbot to connect visitors your business support and clarify any queries, the board of advisory members to give you powerful insights, etc.
You can hire a website development company or a web designer to help you with all the requirements. But in the end what matters is the elements included in your website or landing page should help the user or visitor better understand your ICO.
Elements to be addressed by your ICO website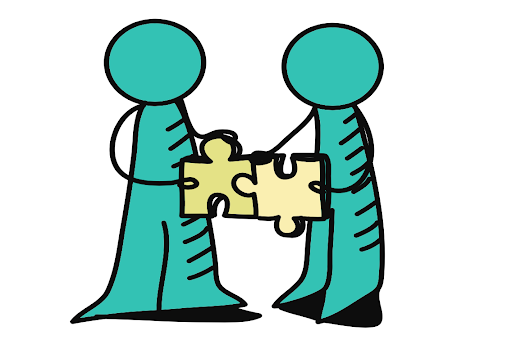 These are the must-have elements for developing the website for ICO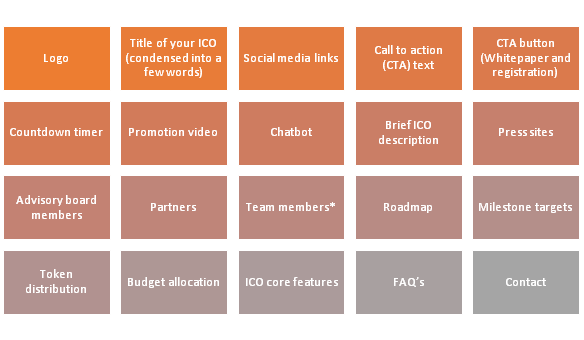 Screen 1
Before getting into the details of ICO, make the first impression on your user or visitor rememberable.
Initially, first, the user should understand what kind of company is yours and what is your vision and mission. This will first help the user or visitor to understand your value and see your future potential. So, make a brief statement about your business, vision, and mission to achieve them.  It should also include a header, logo, social network links, menu bar, footer menu, pop up window, etc.

Give extra links about your business in your brief statement about your business. This will create a curiosity among the user or visitor and if they click on the links, then they are potential users or visitors.

Give facts and provide evidence or proof of your so said statements of your business. Also, provide facts about what your company values and give facts supporting your vision. This will help to convince the user or visitor that your business or project is trustable.
Screen 2
The next important level is to split the structure of your business into two types. Type one is to impress the users or visitors who are new to your company. Type two is to impress the users or visitors who are already attracted to your business. You necessarily don't have to follow this structure and can make your own way of attracting user or visitors. But this way of splitting the structure might help you in better developing an attractive website.
Elements to be focused on type one structure
This is pretty much similar to making the first impression the best impression. So, following the above details of initially giving information about your business, vision, mission and supporting facts is required in this phase. Make sure that you also address your unique selling proposition (USP) of your business and ICO in this section.
Elements to be focused on type two structure
This phase of website structure follows the after-effects of phase one or type one structure. Users or visitors who feel comfortable from phase one will move onto this phase. So, make sure to give details on the following.
Discuss the advantages and potential of your project and ICO in the future. Give facts as to how it will be promising in the future.

Give details about the team you have working in your company and supporting the ICO growth too. Give facts as to how skilled and experienced your team is. This is one of the important elements. This is because having a good team is what will make users or visitors believe that your project and ICO won't fail even through crisis.

Give subsections to show users or visitor what your mission as the roadmap plan of how you are going to achieve your vision. This will urge users or visitors to give their suggestions and ideas too. This particular element will help potential users become a part of your project or ICO community.

Give information about the time period gap as to when you will provide updates on any future launch of release from your business. Give details on notification period of when you will distribute your ICO and how to collect them.

Showcase a support section to clarify user or visitor queries and create a separate subsection for feedback from those users or visitors.
Design an open-minded website design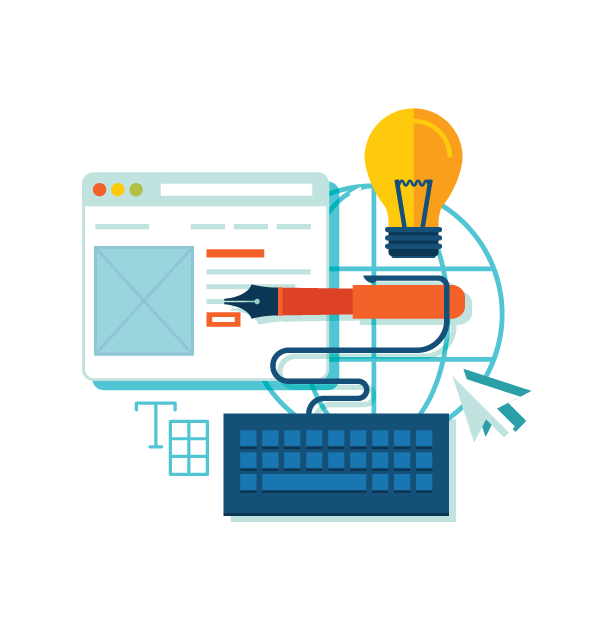 When a user or visitor lands on your ICO website page, make sure that the information you have posted does not give a sense of limitation. This means that with the information given on the website, be open to any scrutinizing from the user or visitor and this will create a trust too. Make sure that your website does not give a feeling of not being open or hiding something. Let the users and visitors feel transparency. After all, cryptocurrency is famous for its transparency. So, what are you waiting for? Keep it simple and attractive. Good luck to create an attractive website for your ICO.
Quick Read: How To Launch A Successful ICO – Necessary Steps And Important Tips