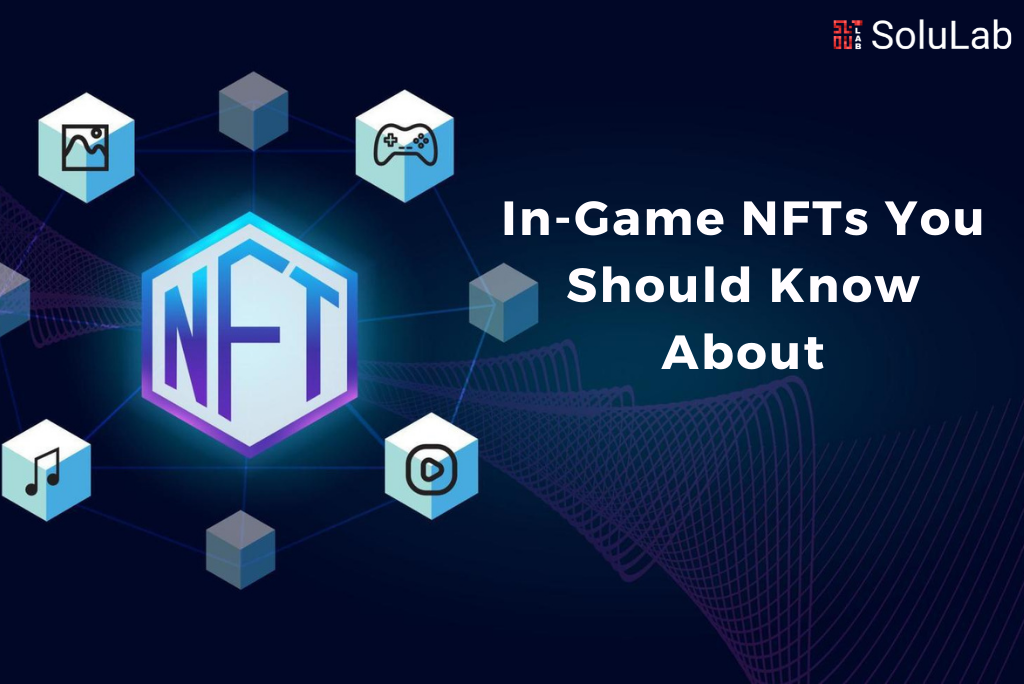 Revolutionizing the gaming industry, in-game NFTs are growing in popularity since their introduction in late 2021 and it's not showing any signs of slowing down anytime soon.
Traditionally, gamers put thousands of dollars into games to get cosmetic items and add-ons. However, these items have no way to be resold on an open market and have no real benefit other than visual and potential in-game advantages. 
With that said, most blockchain games have some form of gaming NFT marketplace and crypto token integration. Instead of a pay-to-consume experience, players are given ownership over their in-game items through a play-to-earn format. Keep on reading to discover some blockchain games with in-game NFTs that you can easily play with your friends over video calls and still feel connected, even from afar.
1. Mobile Legends
One of the world's most popular multiplayer mobile games with over 100 million monthly active players, Mobile Legends: Bang Bang (MLBB) is a mobile Multiplayer Online Battle Arena (MOBA) game that brings players together through teamwork and strategy. 
While MLBB is not a crypto game, it's a mobile game venturing into the world of NFTs with their first-ever NFT collection – The Aspirants Mystery Box. Players can acquire MLBB NFTs through the Binance NFT The Aspirants Mystery Box launched on January 19, 2022. The collection features Layla and Fanny, two popular female heroes in MLBB, and will offer 12 unique mystery boxes with 4 different grades, each containing a digital figure and exclusive animations of the characters.
2. TheTan Arena
A free-to-play blockchain-based MOBA and BattleRoyale e-sport NFT game, TheTan Arena is all about combining individual skills and team coordination.
TheTan Arena provides pretty simple gameplay— take down your enemies as fast as possible, and earn as many points as you can. The team earning the most points wins, and the player getting the most points for the team is awarded the MVP of that game. 
To get started in the game, players can acquire a wide array of in-game TheTan Arena assets from Binance NFT's secondary market, including the TheTan Genesis Mystery Box. 
3. Summoners Arena 
Built on BNB Chain (former BSC), Summoners Arena is a blockchain MMORPG that combines DeFi and NFT, focusing on an economy-driven format. The perfect game for the current blockchain and crypto boom, players are required to strategically plan their resources, items, characters, and formation to maximize their gains.
In the game, each Hero is represented as an NFT and ranked based on their Rarity and Tier. Players can upgrade their Hero with different body parts that are ranked from 1 to 10 on rarity. With that said, the more you upgrade your Hero with higher rarity body parts, the greater your stat enhancement.  
4. Syn City 
The first mafia metaverse game built for the blockchain, Syn City brings the mafia and syndicate-style gameplay on-chain. Syn City lets players loot, fight, build and ultimately lead a booming criminal enterprise, reaping the rewards of their virtual life of crime through the game's play-to-earn gameplay in the Syn City Metaverse.
On top of joining daily events, including player vs. environment, player vs. player, and syndicate-based contests like cross-chain tournaments, players can acquire limited-edition Blueprint NFTs, which are in-game assets that provide incentives and perks within the SYN CITY ecosystem.
5. Dark Frontiers
An MMORPG game governed by a Gamestarter built DAO, Dark Frontiers lets players explore a multiplayer environment with other players and friends. Providing straightforward yet engaging gameplay that combines free-to-play and play-to-earn models, Dark Frontiers promotes NFT usability through staking, item ownership, and the creation of real-world value via in-game items. Players can purchase Dark Frontiers' in-game assets on the Binance NFT Marketplace. 
Read also: An Ultimate Guide To NFT Gaming Development
To embark on the Dark Frontiers journey, players have to pilot their own spaceship to explore new planets, defeat oppositions, form guilds, and capture new unique NFTs that can either be built on or sold on the open markets. More importantly, the spacesuits are the most important NFTs in the entire game universe. Not only do they provide players with their primary survival, but they can also provide players with unique opportunities to mint minerals and create new suits that they can resell on the marketplace. 
The Future Of In-Game NFTs
Previously an obscure virtual asset known only to tech geeks, games with in-game NFT components are on their way to the mainstream as video and mobile game companies are getting on the NFT train. 
With popular games such as Mobile Legends dipping their toes into NFTs and games like Axie Infinity integrating into the metaverse, NFTs have definitely disrupted the industry with their unique benefits. The vast use case of in-game NFTs allows players to use them as characters, commodities, special abilities, and tradable objects in games and more importantly allows players to generate additional income. 
Blog Credits: Binance