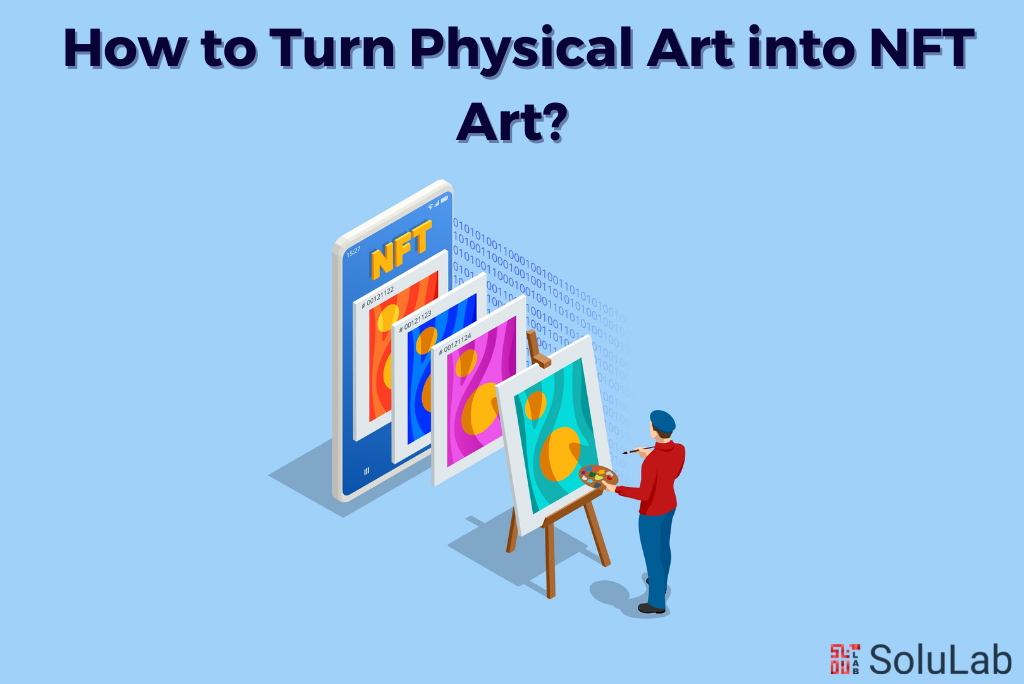 NFTs are without a doubt regarded as attractive crypto assets in the modern era. They gained enormous fame the previous year and successfully overcame $40 billion in just one year. NFTs turned everything upside-down in the world of art. What kind of art we value, how it is purchased and sold, and which artists. This circumstance gives upcoming digital artists a genuine opportunity to succeed financially and socially. But in order to succeed, you must understand how to convert your images or audio into NFTs. We will describe how to transform physical artwork into NFT artwork in this article. Since we believe that genuine art is egalitarian art, we have gathered the most pertinent information & shared it with you.
Where to begin?
Create a well-thought-out "tokenization plan" to begin the transformation of your tangible paintings, sculptures, or musical compositions. It is advised that before minting your works on the blockchain, you have a firm grasp of how to digitize the artwork. Because an NFT can no longer be modified once it has been issued on the blockchain. 
Take into account the following aspects of your physical art:
The Size — Small, Medium, and Large

The Technique Used: Painting, Engraving, Felt, etc.

The Canvas: Glass, Metal, Wall, Wood, etc.

The Technique Used: Engraving, Felt, Painting, etc.
You may quickly scan your artwork with a 2D scanner designed for artists if its surface is flat and it is portable. Typically, the colors of the drawing are faithfully reproduced in these gadgets. Ask a professional whose scanner has a considerably greater surface area if your document is too huge for a basic scanner. The next phase is to make fundamental changes and correct the hues, which occasionally don't match reality. Photoshop or another graphic editing program can be used to complete the task.
Look for Internet NFT art marketplace
Explore the web for information regarding tokenization-friendly online art markets. Due to the abundance of marketplaces that enable you to make them, the tokenization of a tangible work of art is already well-developed.
However, minting NFTs is a challenging procedure. Simply posting your photograph online won't render it non-functional. Your artwork can only be an NFT when used in conjunction with blockchain technology. Each NFT has a distinctive, virtually unforgeable signature. To learn more, read the following advice.
Select a Blockchain
Ethereum is the most widely used and trustworthy cryptocurrency for this use. So, you can purchase Ethereum to pay for the NFT conversion of your artwork. If Ethereum is too difficult for you, you can alternatively select any of the Bezos, Binance smart chain, WAX, or Cosmos. works for the moment on the Polygon blockchain. You may also check it out as it creates a full-fledged multi-chain system by fusing the best elements of the Ethereum and sovereign blockchains.
Create a Wallet
You'll need a cryptocurrency wallet in order to purchase and store cryptocurrency. Choose among MetaMask, Portis, torus, Coinbase, WalletConnect, Formatic, and MyEtherWallet to carry out this action. These cryptocurrency wallets are some of the most well-known and trustworthy ones ever used for converting any form of art into NFTs.
Read more: 6 Tips to Promote Your NFT Art
Purchase Cryptocurrency
It is a step that must be taken in order to transform your actual artwork into NFTs.
Select your art
After you've created and connected your wallet to the NFT platform, you'll have to upload the file of the art that you're going to convert into NFT. You'll encounter a blue-colored "Create" button in the upper right corner of the NFT forum. Choose this option. Here you can choose any of 'single', 'one of work', or 'sell the same item multiple times. After selecting any of them, upload the file that you're going to convert into NFT. You can upload the files in any of the following formats.
Mp4 files

Mp3 files

PNG files

Gif

WEBP
What you Gain From NFTs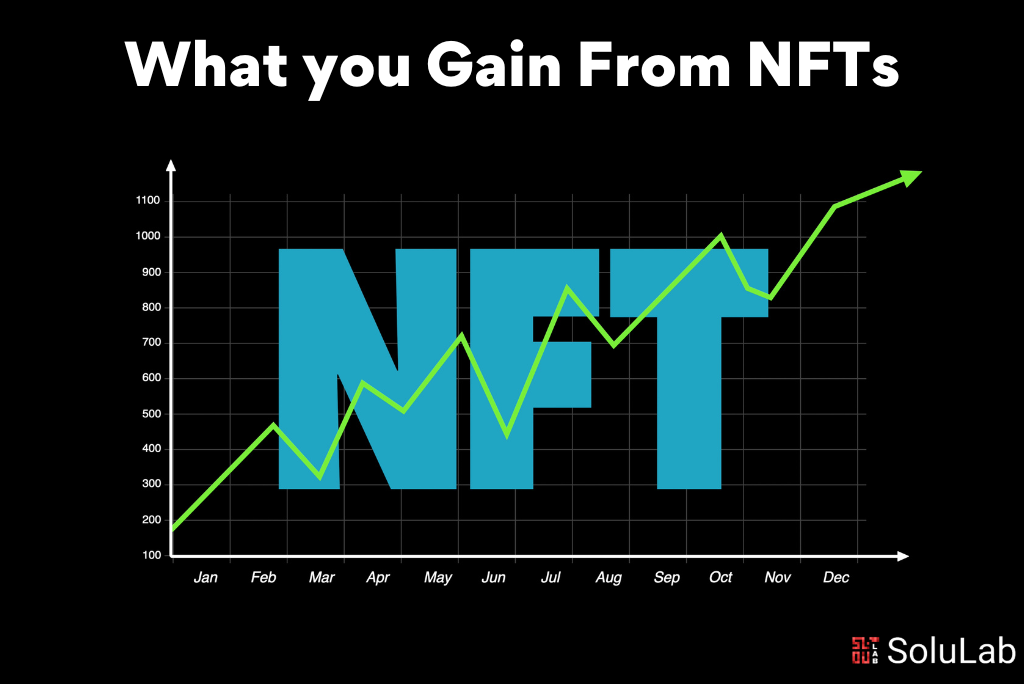 An NFT's primary advantage is that it enables creators to validate the legitimacy of their digital creations, enabling commerce. Since digital art has always been a part of the conventional art market, many artists have never been able to make a living from their work.
The NFT art market also does away with the traditional art market's gatekeeping, which often consists of curators, galleries, as well as art dealers who choose which artists are deserving of praise and investment. Since there are no middlemen in the NFT art market, the collectors make the decisions.
Even aspiring artists can now generate money from their work and gain notoriety thanks to NFTs. Many creative people are prevented from fully devoting themselves to their artistic endeavors in the traditional art scene by the inability to generate money from art at first. They may receive a basic income thanks to NFTs.
Collectors are becoming more selective and cautious, and for the money, they spend on an NFT, they expect more than just ownership of a meme, no matter how original it may be. Utility NFTs assist artists in giving collectors access to restricted events & content, private sales of new works & collections, as well as other activities that add value and give the impression that the artist's creative universe is a by-invitation-only metaverse.
Conclusion
Simply said, there isn't a set procedure to adhere to inside the NFT area. It's your decision and your art. Continue coming up with innovative ways to combine your traditional artwork with your NFTs so that you and your clients gain from the exchange. Of course, a lot of people continue to be skeptical of NFTs or outright hate the idea, and the recent collapse of the cryptocurrency market is likely contributing to this. However, the community of NFT aficionados is still expanding. The current changes in the NFT marketplace should be taken into account by artists. They demand more work from creators, but the industry as a whole will benefit from the results. The NFT era has just begun, but it's already changing the way art is accessed, valued, bought, and sold.