Getting in shape and exercising on a daily basis can change your life more than you anticipate or expect. Fitness and workout apps are gaining popularity due to rising awareness of health and fitness. Exercising regularly is a drug that comes without prescription which help to improve the quality of life and health to fight harmful diseases as well as mood swings. Staying fit extends lifetime, enhances memory power and also helps to fight anxiety and depression.
According to Statista, the number of users who use fitness and workout  apps will increase to more than 353 million users by the year 2022.  
Taking this as an opportunity Apple and Google have developed their own healthcare kits namely Health Kit and Google Kit. They are diversifying their company as a fitness app development company respectively too. 
The different kinds of fitness and workout apps available in the market are such as personal trainer apps, activity tracking apps, diet and nutrition apps, meditation and yoga apps, etc. There are n number of fitness and workout apps out there in the market. Mobile app developers across the world have built many such apps. But, how do they generate revenue and make money? Curious to know? Keep Reading. 
Ways To Generate Money Through Fitness And Workout Apps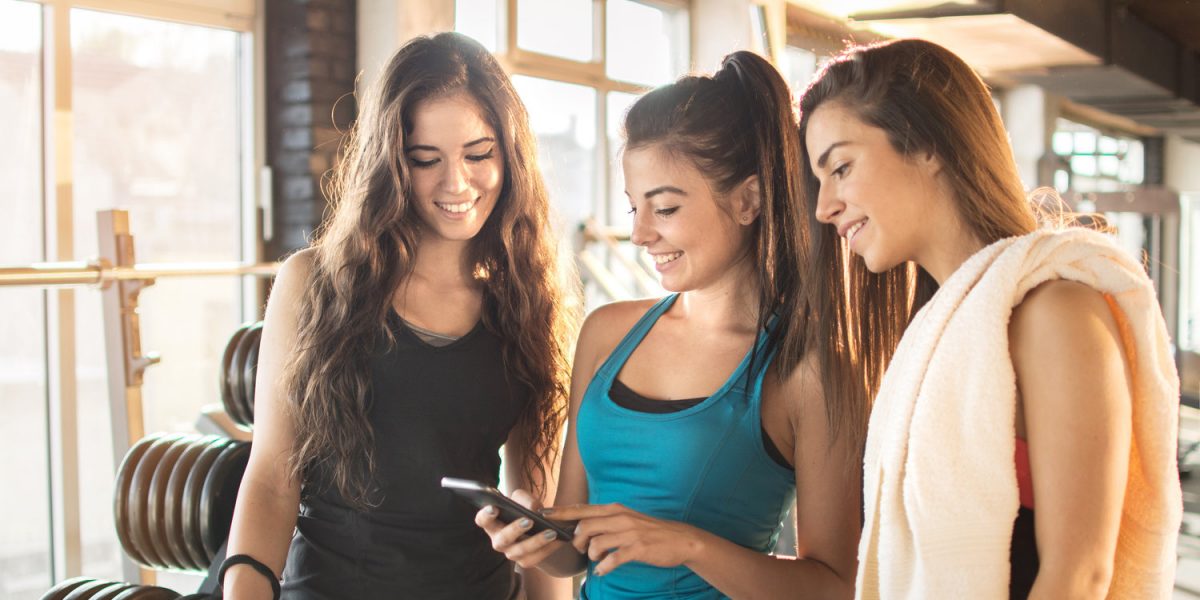 Choosing The Right Platform For Your Fitness And Workout Apps 
There are different kinds of users around the world. Some may prefer android platform, some may prefer iOS platform. Some may prefer a hybrid application that can function on Android as well as iOS platform without any functionality changes. Depending upon your vision and requirements, conduct appropriate research to identify where a greater number of users are concentrated. For example, if you want to develop a premium based fitness and workout app, then iOS platform would be a good choice. So, validate accordingly. The right decision will help you generate higher Return on Investment (ROI). 
In-app Purchases Never Gets Old 
This is one of the old techniques in generating money for fitness and workout apps. You can also customize this in such a way that, certain services are free and certain services can be accessed only with payment. For example, fitness training tutorials can be offered for free but hiring a personal trainer requires the users to pay a certain amount of fee. Another example would be, providing users with certain training programs for free. Whereas, in-app purchases provide accessibility to special training programs based on the muscle. 
Increasing Subscribers And Subscriptions 
Subscription is one other old technique but it never gets old too. If your app and in-app features is good enough with quality and reliability, users would prefer being loyal to your fitness and workout apps. Such kind of users wouldn't mind paying a complete subscription package or monthly subscription package to avail fitness and workout services through your app. Market your fitness and workout app digitally to increase the number of subscriptions. Some digital platforms where subscribers can be increased are through social media, digital healthcare magazine ads, etc. 
Providing add-on Services 
This type of money generation may seem similar to in-app purchases but there is a small difference. In-app purchases allow users to buy a completely new feature or new fitness training program. Whereas in add-on services, every fitness training program is free up to certain extent and after a certain limit you might need to pay. For example, the first five tutorial videos of a fitness program are free. The rest of the tutorial videos is add-on and has to be bought in-order to be accessed. This serves a combo-type package-based service. 
Limited Service And Premium Service Offering 
This type of money generation separates your fitness and workout app into two distinct sections. The first section involves free service packages and the second section includes premium services. The best real-time example for this would be Hot star app. It provides users with free services to view certain TV series for free whereas certain high-rated TV series such as Game of Thrones is premium-based and you have to pay to access. The similar strategy can be followed by your fitness and workout application. 
Allowing Advertisements To Appear In Your Fitness And Workout Apps 
Monetizing your fitness and workout application by allowing third-party vendors to sell their products through your app via advertisements is one way to generate money. If the products sold through advertisements is related to the fitness programs you offer, then it is even better. For example, a six-pack abs exercise bench press manufacturer can advertise their product in the ab-workout exercise section of your fitness and workout application. 
Acquiring Sponsors Is A Powerful Technique 
This is one of the modern ways to generate money and monetize your fitness and workout application. There are two kinds of sponsorship that you can acquire. One is an agreement-based sponsorship where, the sponsor helps you with investment in development and monetizing your application. In return they get a split share from the revenue generated. 
The second type is a monthly based or subscription-based sponsorship. In this second type of sponsorship, the sponsor helps with app maintenance or usage of the application from time to time. 
Conclusion: Expand Your Fitness And Workout App More Than Just For Smartphones 
Affiliated income is one of the trusted ways to generate money for fitness and workout apps. In affiliated income, money can be generated through cost per action, cost per click, cost per installation and cost per view. There are n number of ways through which you can make money. Which approach is legitimate, faster, easier and convenient is what matters. Let us know if you have any creative ideas or unique ways to make money through fitness and workout apps.