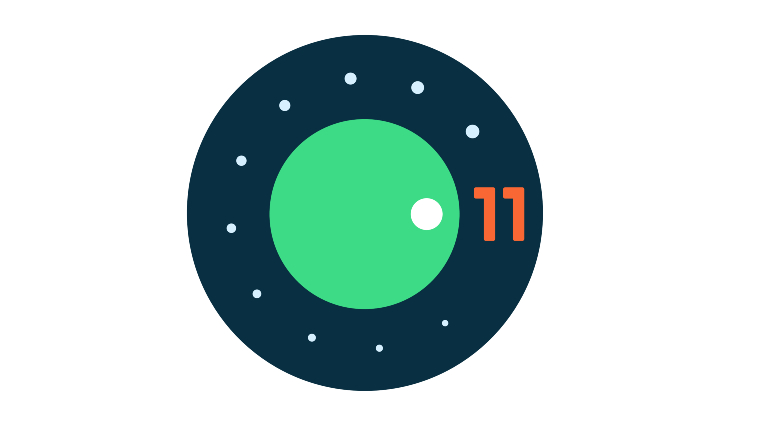 Google launched Android 11 Beta 1 on June 11, this year. Originally it was supposed to be launched online on June 3rd, but it got postponed and was finally launched 8 days later via a press release. The complete version would not be launched until later this year i.e. October/November, around the time of the new release of the Pixel phones. It is still in its development, testing and feedback stage, available on Pixel 2 and 2XL, Pixel 3 and 3 XL, Pixel 3a and 3a XL, Pixel 4, and 4 XL devices. The beta stage for developers is focused mainly on API feedback and app compatibility. App compatibility is ensuring that it looks good on the phones and runs well on the new platform.
Check out what Android 11 has to offer below
Chathead Bubbles 
The much teased Android 10 feature of 'chatheads' that pops up as a floating bubble will be delivering immediate messages or notices of the content. A long press on the conversation notification, the user will get the option to promote a conversation to the bubble, if the app supports it. Any new notification will pop up as a bubble till you continue supporting the feature on the app.
It is similar to Facebook Messenger's chatheads. It might be just a reshuffling to test the developer preview but soon might be adopted as a legit feature for messaging in Android 11.
Priority Conversations
With Android 11 you can play around with the conversations according to your preferences and your priority. You can mark a particular notification as a high priority conversation with a long press on the same. You can also create a shortcut for a conversation on your home screen to enable accessibility to that conversation. Also, a particular notification can be silenced, if you don't want your notification to be flooded by say, Emails, or Social media notifications.
Another feature added in The Android 11 is that your priority conversations, the ones set by you will still get notified to you, even when the phone is on Do Not Disturb mode. Another added advantage is that all your messaging apps will be grouped together, and you can quickly reply and carry on with your tasks. Splitting them from the other apps that you don't use that often will smoothen your conversations. The other notifications will be bifurcated into alerting and silent notifications as has already been mentioned above. Android 11 also has added some gradients and visuals to present it with a little more panache.
The flexibility of the Dark Mode theme
The Dark Mode feature was introduced first with Android 10 as a system-wide setting. With Android 11 it gets more automated and handy. We all have to accept that the dark mode feature has become popular because of its stark contrast and its adaptability with many apps such as Kindle, Snapchat, Instagram, etc.
What appeared as a general setting in the previous versions, the dark mode theme can now be set according to your surroundings. You can either automate it, where it will change respectively according to the sunrise and sunset time, in your time zones; or you can custom schedule it as per your likes. 
Picture-in-Picture window
The small window that appears when you exit Youtube, Prime, or Netflix, on the bottom of your screen, with the video playing in it, is a fairly new feature in the latest versions of Android. With the Android 11 development preview, now, you have the option to resize the picture-to-picture window according to you.
One-Time Permissions
Whenever the user gets a dialog asking for a location, media, and contact permissions, he will get an option of 'Only this time' with other alternatives, and the permission will be set for that one time only. This will help the user to avoid any unnecessary background permits run by such apps. 
The developers can access your application data till you are working on the app, the moment you put it in the background, the developers cannot access your data even if they have a foreground service is launched by the developer. In addition to this, any repeatedly denied permissions will be blocked, which means if permission is denied by the user every time the dialog appears, it'll be blocked automatically.
Screen Recording and iPhone like Screenshot visuals
Yes, its true, Android is now looking forward to introducing the screen recording feature in all devices supporting the new version which was till now limited to Oneplus 8 and 7t Series and a few more devices. Drop down the toolbar and the option is right there. A click on it will produce a dialog on your screen, confirming whether or not you want to access it, and there you go, you can start recording your screen. This feature came with a few devices supporting Android 10, but it disappeared rather quickly in the further produce. Hopefully, the new version will support and uphold the screen recording feature so that you can record your favorite videos and share them.
Android 11 also has the smart screenshot thumbnail feature that appears on the bottom right corner, when you take a snapshot of your screen, much like the iPhone. The thumbnail offers, dismissing the screenshot, editing it, or sharing it. This avoids unnecessary screenshots that get stored in the gallery.
Motion Sense Gestures and Smart App Suggestions
Android 11 has a hidden feature that creates a new double-tap gesture, customizable for a handful of features, giving Pixels (and perhaps other Android phones) a brand new gesture/trigger for actions. The motion sense gestures will allow you to stop, resume your music/video if you need to converse with somebody. This feature will be limited to Pixel users at least in the beginning.
If you have activated the android gesture navigation, swiping in on the edge replaces the back button. You can customize each side of the display, and decide the sensitivity of your gestures. The Smart App Suggestions feature will automatically put forward a combination of apps, according to user behavior for easy accessibility of frequently used apps.
Voice Access
There have been improvements in voice access, that is offered by Google as a voice assistant. It can do anything that it is instructed to, it can launch an app for example, or search what you need, or even write a text or a mail, with just your voice. Android's accessibility feature now understands the context for your commands. It can read you the content on your screen, and respond to commands based on that content contextually, rather than through numbers for interactive elements, as it did previously.
Airdrop-style file sharing and Battery share
These features are anticipated to be a part of the newer versions of Android. The iOS Airdrop style app sharing is a feature will facilitate the Android-Android transfer of apps easily with nearby devices.
A new detail in Beta 1 release shows a new "battery share" feature for reverse charging other devices using your phone, probably without cables. This feature is expected to be launched in the coming Pixel debuts and consequently other devices.
New APIs
Android has developed some new APIs with its features to ease and develop the user experience. To help reduce data redundancy, both over the network and on disk, Android 11 (API level 30) caches shared datasets that support use cases such as machine learning and media playback. There is also an API that checks if you are operating on a 5G network. Another new API is focused on foldable devices. With this, the API can read data from a hinge-angle sensor such that apps will be able to adapt to the angle of the device hinge.
Developer Preview 3
With these features, there will be one added update to Android 11 wit DP3
The Volume menu has been renamed Sound

The Hotspot And Tethering menu now includes the ability to share the phone's internet connection via a USB ethernet

There is a new introductory prompt for using chat bubbles

Gesture sensitivity can now be set for both the right and left sides of the display

The screenshot UI has been made considerably smaller

There will be an Android trashcan, where you can review your deleted items within 30 days.

A long press on the power button will also display the option of Gpay.

When a system reboots in the non-operating hours, it will immediately resume receiving messages.

There is also the feature that offers you to undo your swipe from the recent apps when you accidentally swipe a wrong app.

If you don't use an app for long enough (and we don't know how long that's supposed to be yet), it will eventually lose permissions you've granted it.
Conclusion
Release Date of the version is still a little dicey but it is supposed to take place later this year. All these features are still being tested and under development to check user compatibility. Nevertheless, expect a better version of the software for sure.