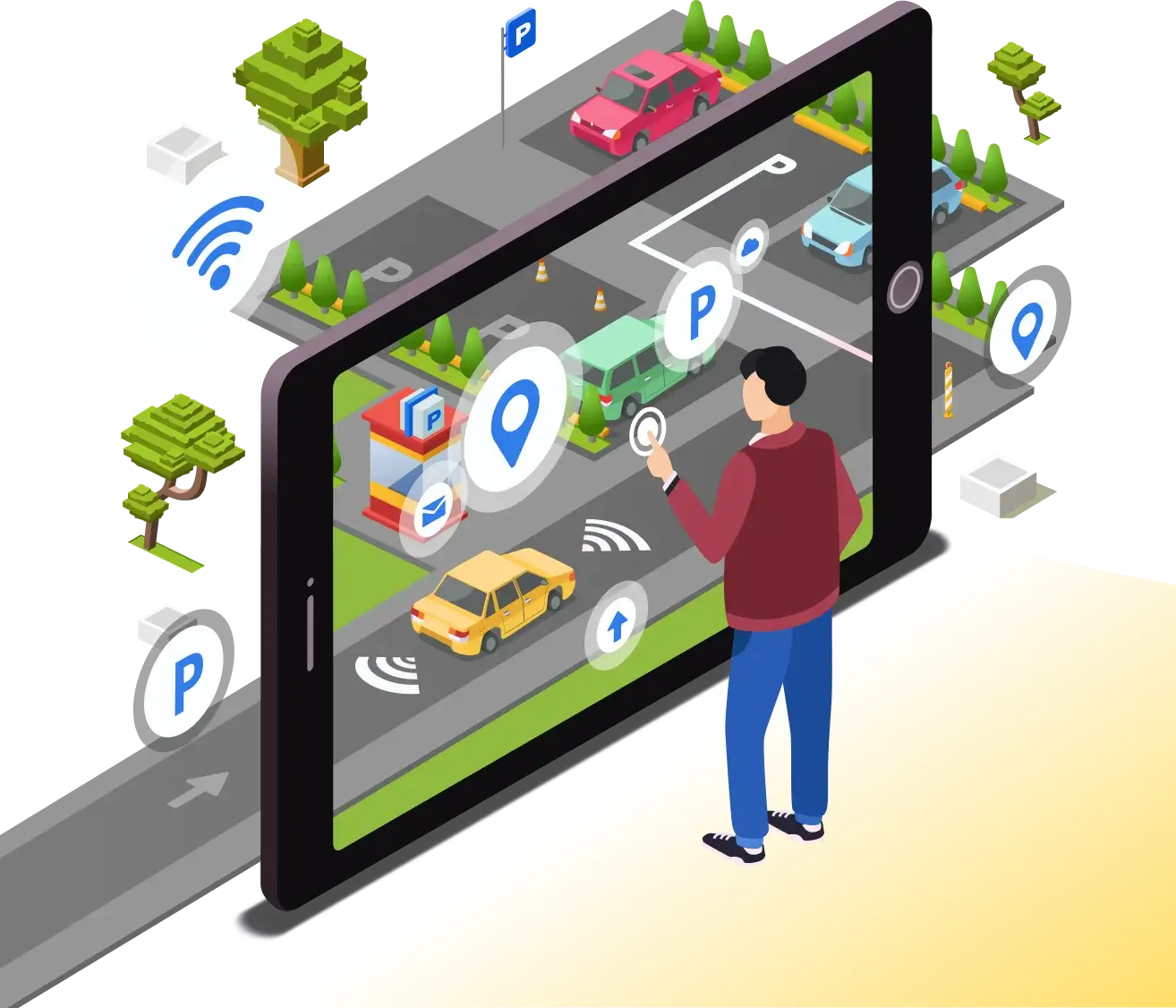 Superdrop is a smart Parking System means an IoT-based system that sends data about free and residential parking areas via a web/mobile app. 

Smart car parking systems using IoT, which include sensors and microcontrollers, can be available in each parking slot.

The user will then be able to track the availability of all parking spaces and can choose the best one.

Alternatively, the user can also view the duration of the parking usage from the application, and costs can be calculated and sent to the user with the help of smart parking meters.

Not only this, but the user can also decide to extend their time. All that is needed is a working internet connection.
Problems associated with car parking
Finding parking space is often difficult for drivers in modern cities due to the growing number of private car users.

City planners can see this situation as an opportunity for IoT-based smart parking in a busy city environment to ramp up the efficiency of their parking facilities and lead to reduced search times, traffic congestion, and road accidents.

For instance, if drivers are notified about the availability of parking spaces for their intended destination and surrounding areas, parking issues and traffic congestion can be solved using smart parking using IoT technology.

Following the rapid development of sensory technology, many modern cities have chosen to deploy various IoT-based systems for monitoring purposes. For example, some parking programs claim that citizens get real-time information about available parking spaces with IoT smart parking systems.

Such systems require efficient sensors installed in parking lots to accommodate residential and data processing units to obtain real-time data from various sources quickly.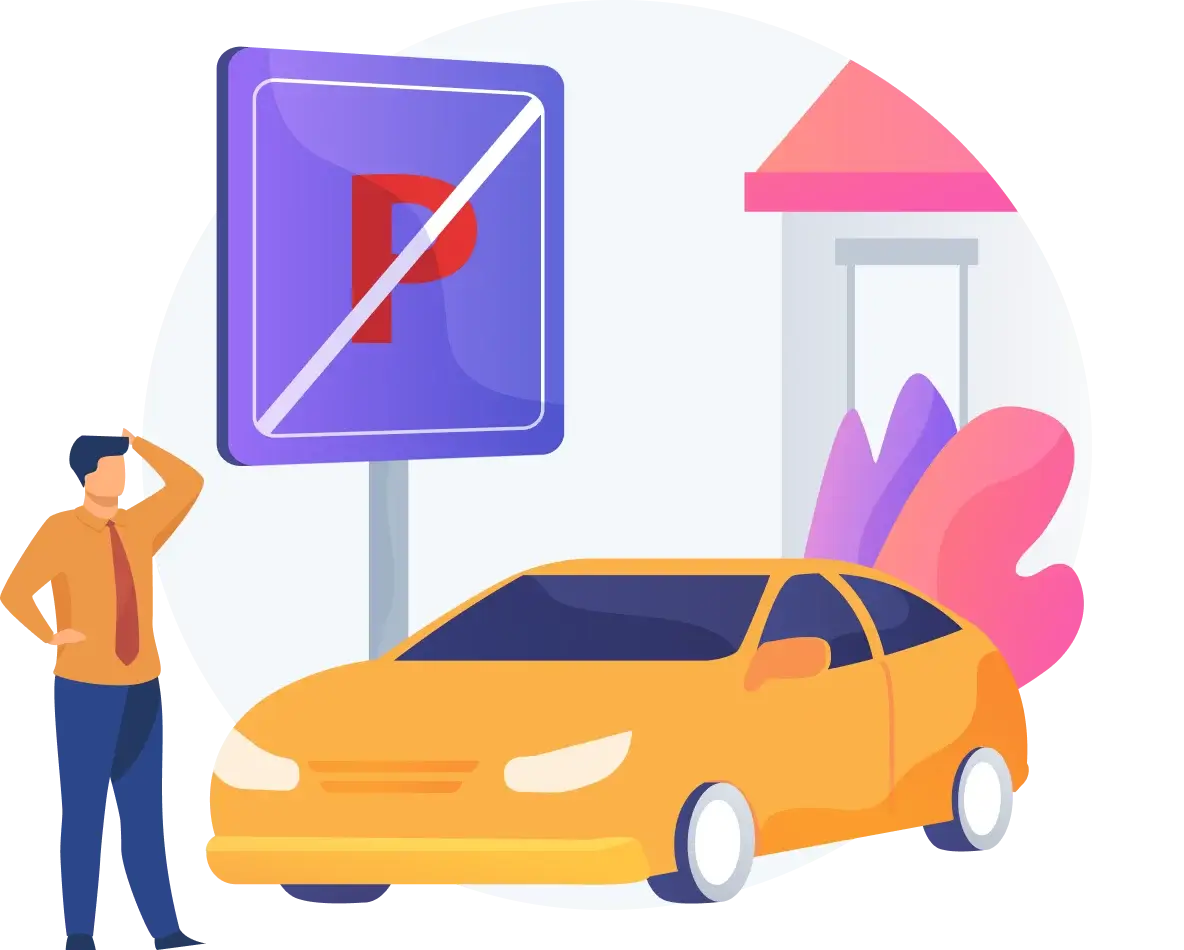 Solutions
Parking Sensors

The role of the parking sensors is to track space in the parking lot. Ultrasonic sensors are used to detect the presence of vehicles.

Processing Unit

The processor-on-a-chip acts as a central point between the sensors and the cloud platforms, relaying data to and from.

Mobile Application

It is a visual interface for end-users to interact with the smart parking system.

The Cloud

The cloud serves as a repository for all records related to parking spaces and end-users who have access to the system.

Encouragement Of Greater Citizen Engagement

Citizens can respond to daily problems enabling neighbors to connect and share resources to improve communities and neighborhoods.

Visual Image Processing

Using visual image processing to capture a vehicle license number for identifying it with the help of Optical Character Recognition technology. It then automatically opens the gate in the parking lot, and the system directs the driver to the appropriate parking lot.
Project Features
Smart parking IoT project will help in:
The seamless flowing of traffic : Public transport routes can be adjusted in real-time according to need, and smart traffic lights systems can improve congestion.
Energy efficiency can be improved : One can easily track down the power consumption & energy consumption by monitoring in real-time.
Cities can be made safer : Cities can use technology to improve residents' safety and improve response times with the widespread use of Wi-Fi communications and IoT technology.
Project Outcome
The deployment of smart parking systems is expected to increase thanks to the rising issue of parking and reducing costs of implementing a smart parking system.
The future looks very promising for smart parking systems. The technologies behind this solution are IoT, artificial intelligence, machine learning, and augmented reality. By using these new approaches, smart parking will increase the efficiency of parking systems.
Client Testimonials
"SoluLab team was outstanding in bringing my vision to reality. They built IoT solution Shadecraft Bloom that allows users to interact with their patio furniture in a smart way. The team was flexible enough to accommodate tight deadlines and take calls in the late evening."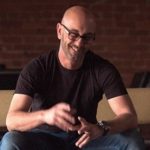 Armen Gharabegian
Founder / CEO at ShadeCraft
"SoluLab team did full ownership of my smart energy product development. I was a bit afraid of outsourcing my product development to India so I hired a technical consultant from Tesla to monitor coding standards. SoluLab team did a reasonably good job in delivering high quality products in time."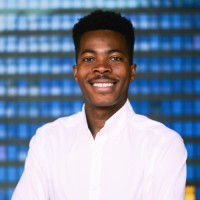 Paul Mikki
Founder and CEO of Kadi Energy Company
"When I reached SoluLab, I was vague about what I plan to achieve using IoT. SoluLab team helped me in building the Smart Water solution system using various IoT sensors and industrial design that's above and beyond my initial expectations."

Chris Bash
Owner at True Water
Explore more through these case studies
Tell Us About Your Project